DIY Bottle Brush Tree Wreath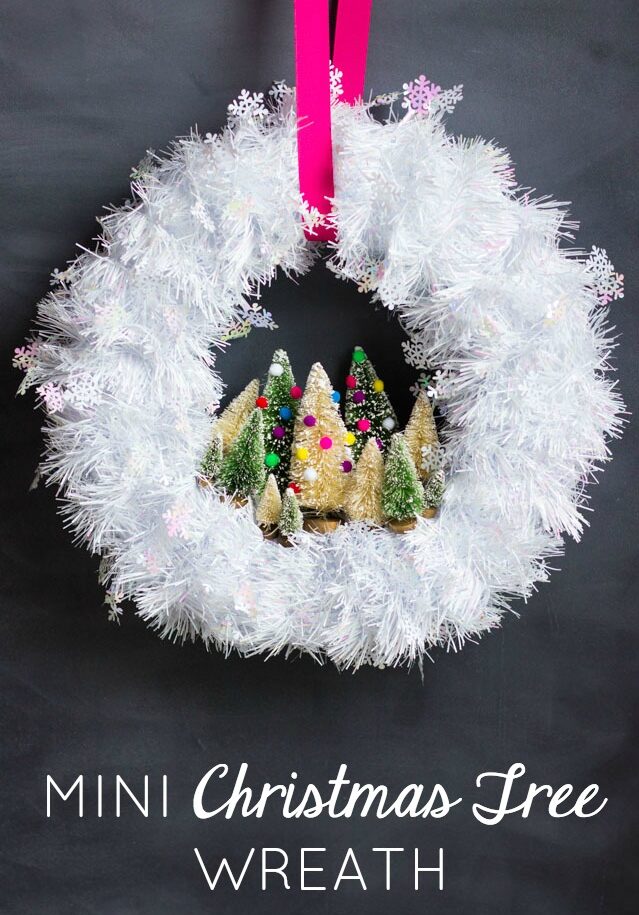 DIY Bottle Brush Christmas Tree Wreath
Of all the Christmas decorations out there, I think these classic mini bottle brush trees are my favorite! There is just something so sweet about them, and adding little pom-poms to them as ornaments just makes them oh SO cute, don't you think?! I made this DIY mini Christmas tree wreath for the Oriental Trading blog to showcase these little guys. They are surrounded by "snow" created by simply wrapping a snowflake tinsel garland around a wreath form. You can whip up this wreath in under 30 minutes – check out how easy it is to make!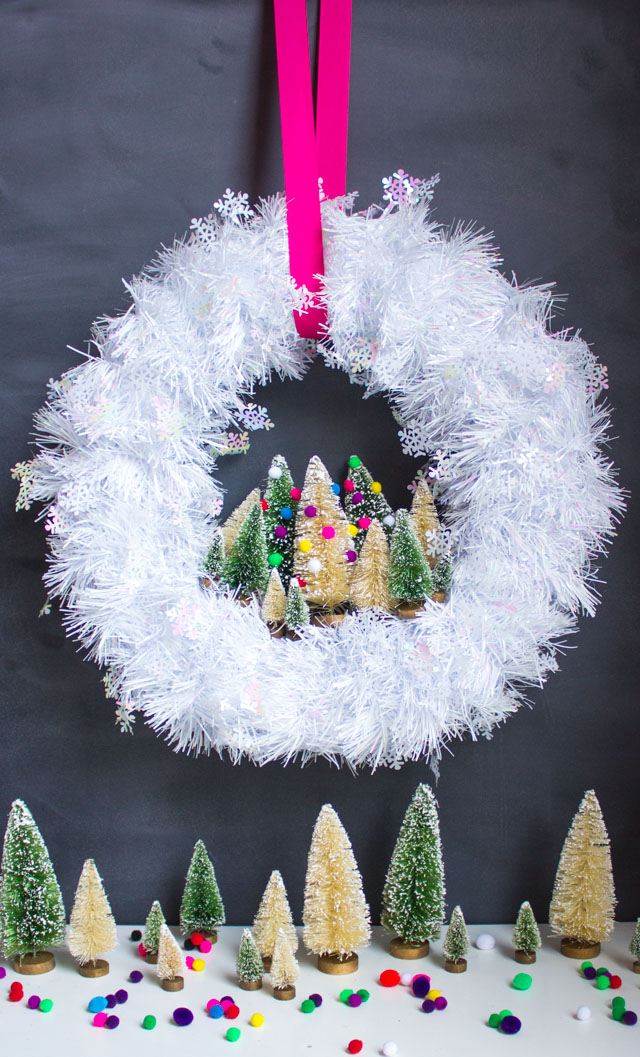 This wreath just requires a few supplies to make – mini sisal trees, pom-poms, a tinsel garland, and the styrofoam wreath form I use as the base for almost all the wreaths I make. I typically use ribbon to wrap my wreath forms, but I love how this garland looks in place of the ribbon for a Christmas wreath. I'm going to have to try this for other wreaths!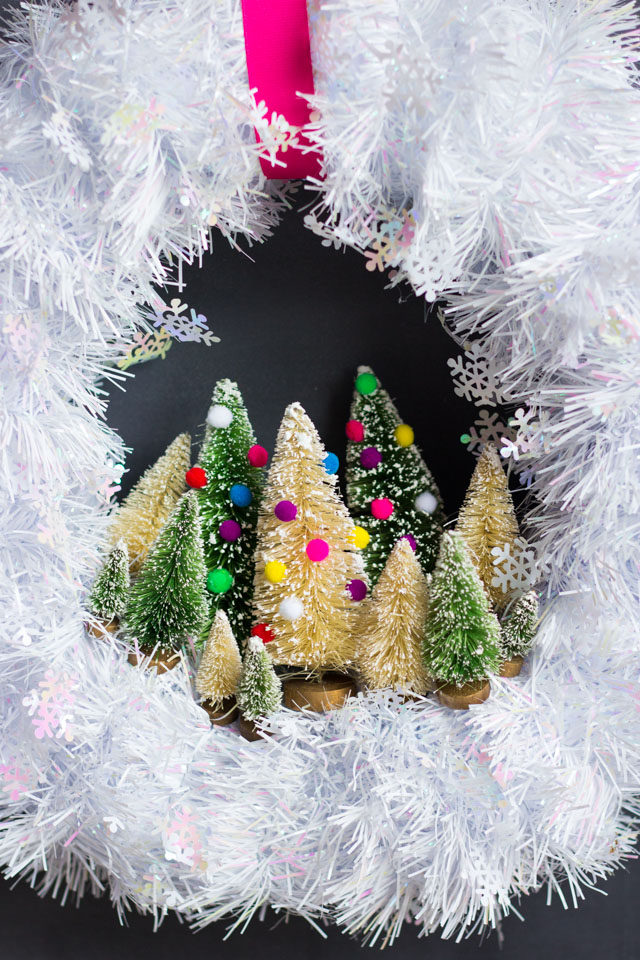 The mini pom-poms look so sweet as ornaments on the trees! While I chose to just add trees to the inside base of the wreath, you could also try adding some around the outside of the wreath too.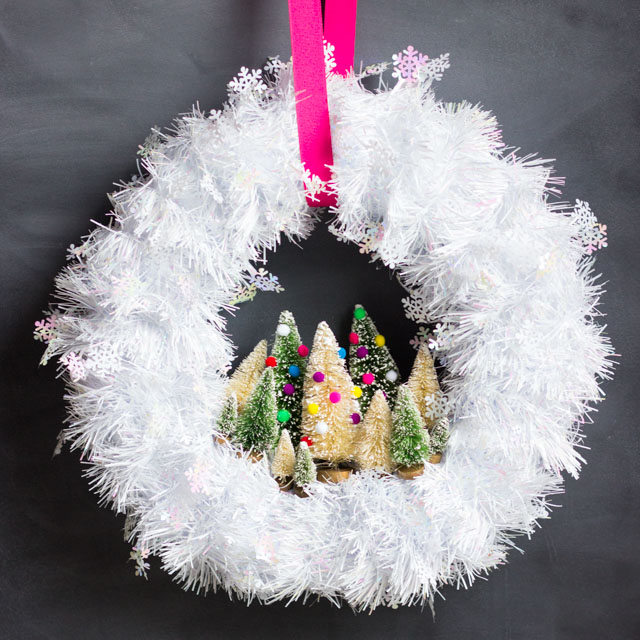 Head to the Oriental Trading blog for the step-by-step bottle brush tree wreath tutorial and full list of supplies!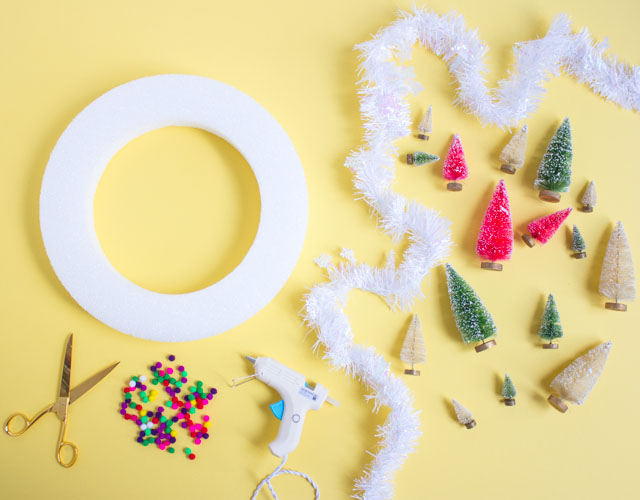 Like this bottle brush tree wreath?