Make a Pom-Pom Snowball Wreath!
November 15, 2016 | FILED UNDER: Uncategorized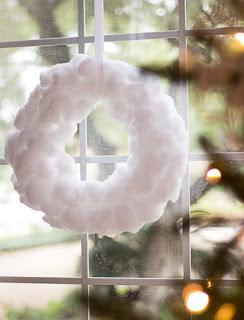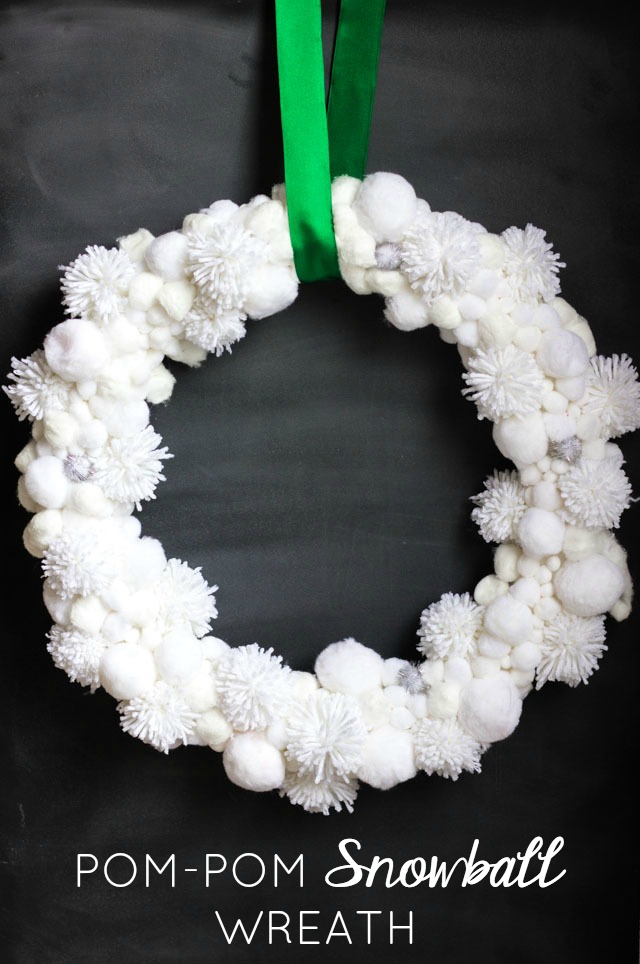 Are you ready to dive into Christmas crafting? It might be a high of 85 in San Antonio today, but it's snowing indoors thanks to this pom-pom snowball wreath! Even if I'll never see real snow here in south Texas, I can at least make it in pom-pom form. 🙂
I made this simple wreath for a winter woodland themed mantel I'm working on in my living room. Stay tuned for the mantel reveal later this week and read on to see how you can make your own pom-pom snowball wreath!

This wreath is all about using a variety of white pom-poms in different sizes including craft pom-poms, yarn pom-poms, and even cotton balls to create a full-looking wreath. Other than making the yarn pom-poms, it is as simple as gluing them onto the wreath form!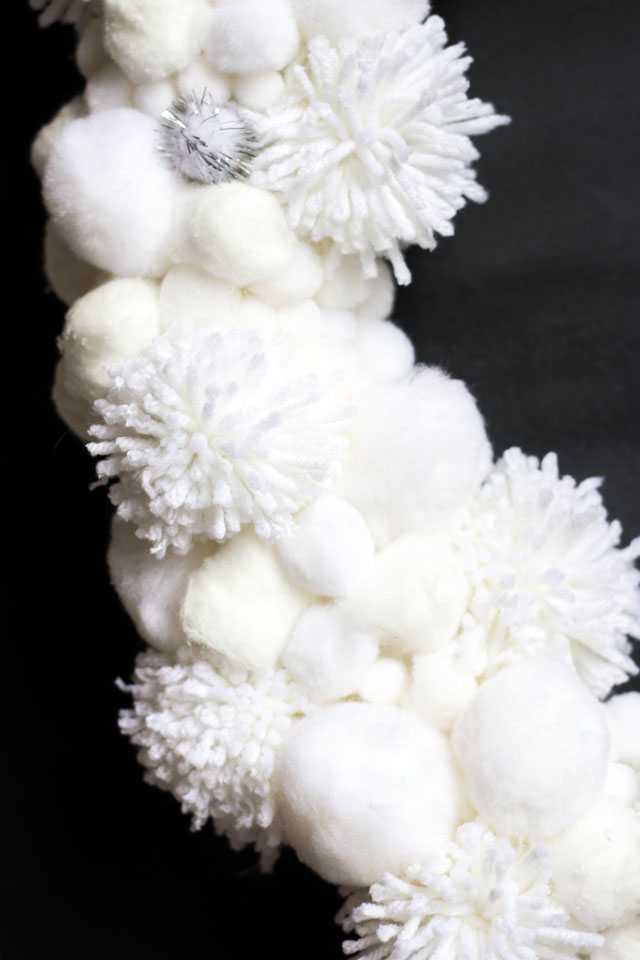 Supplies for Pom-Pom Snowball Wreath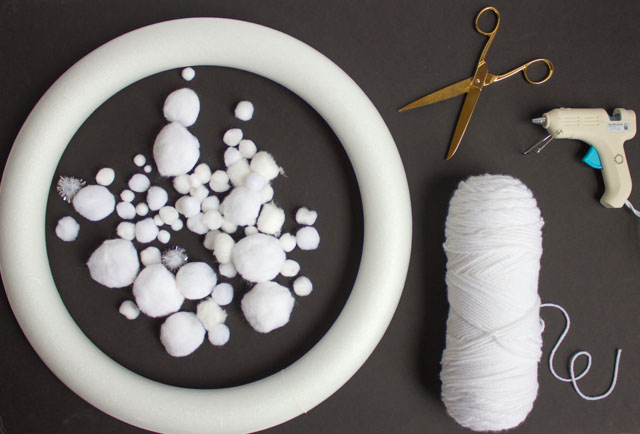 How to Make a Pom-Pom Snowball Wreath
1. Make about 20 pom-poms out of yarn. Here is my
step-by-step pom pom tutorial
if you've never made one before. They are super easy to make!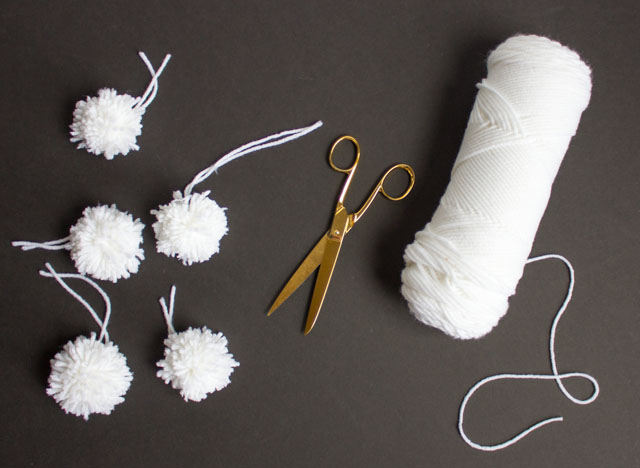 2. Start by gluing the large craft pom-poms to the wreath with a generous dab of hot glue. Scatter them around the wreath, and don't forget to add some to the sides of the wreath too!
3. Next add the yarn pom-poms with hot glue.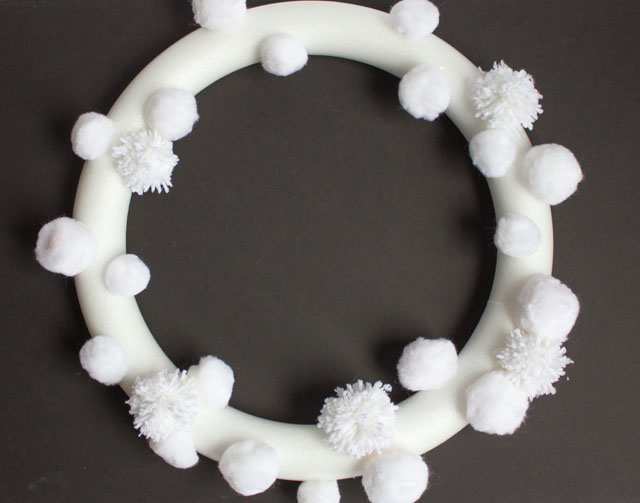 4. Finish by filling in the gaps between the large pom-poms with a variety of small pom-poms and cotton balls. Keep adding in pom-poms until you get the fullness you want!
5. Hang with a pretty ribbon and enjoy!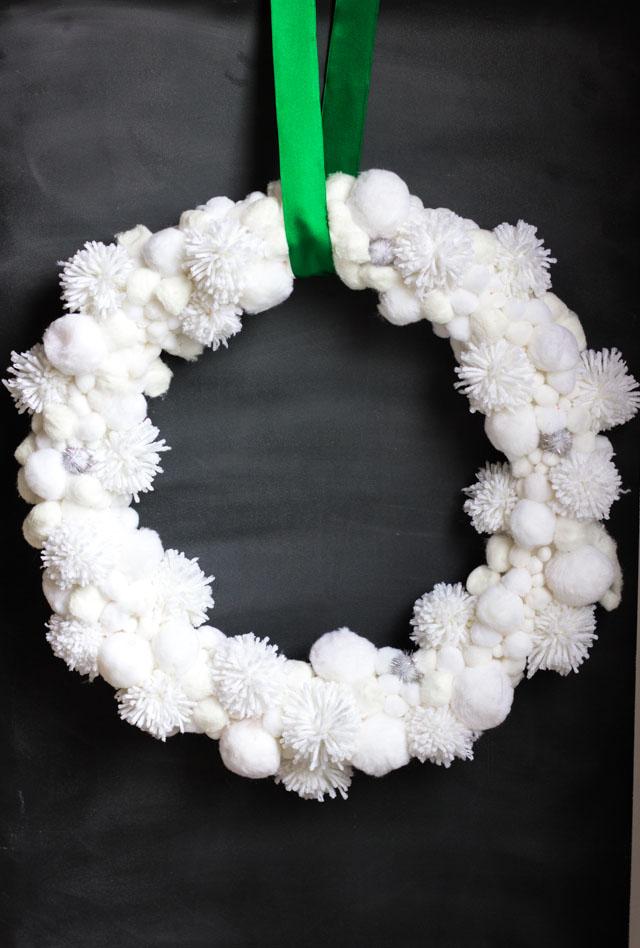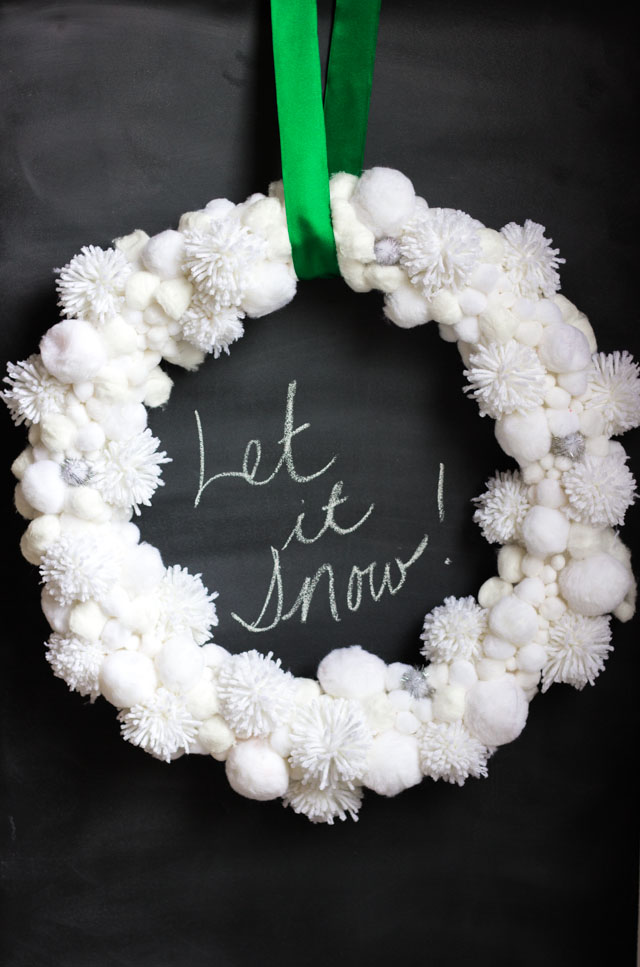 Glowing Snowflake Wreath / 15 Minute Poinsettia Wreath  /  Snow Wreath