Make a Pom-Pom Snowball Wreath!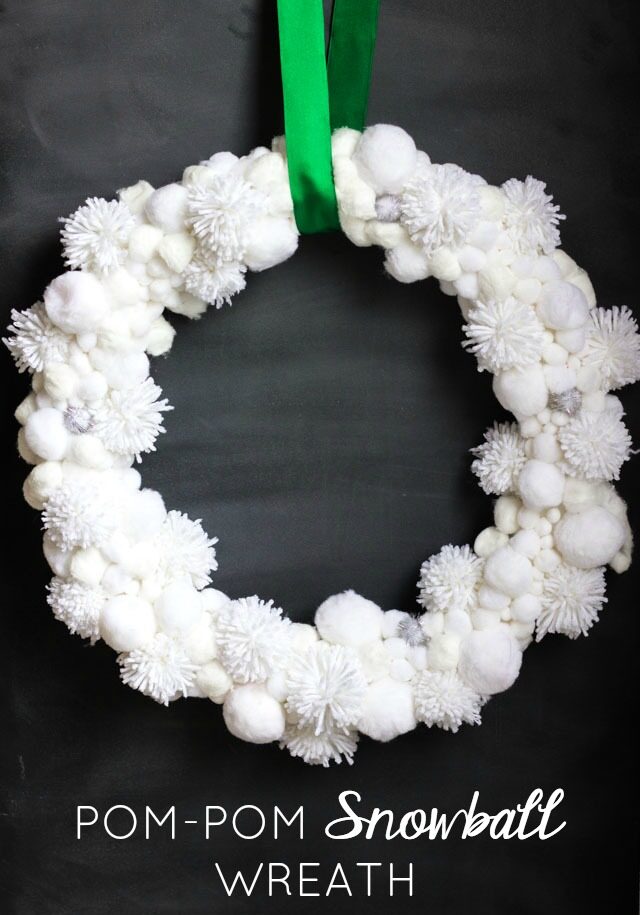 Are you ready to dive into Christmas crafting? It might be a high of 85 in San Antonio today, but it's snowing indoors thanks to this pom-pom snowball wreath! Even if I'll never see real snow here in south Texas, I can at least make it in pom-pom form. 🙂 I made this simple snowball wreath for our winter woodland themed mantel.

This post contains affiliate links. See my full disclosure.
This wreath is all about using a variety of white pom-poms in different sizes including craft pom-poms, yarn pom-poms, and even cotton balls to create a full-looking wreath. Other than making the yarn pom-poms, it is as simple as gluing them onto the wreath form!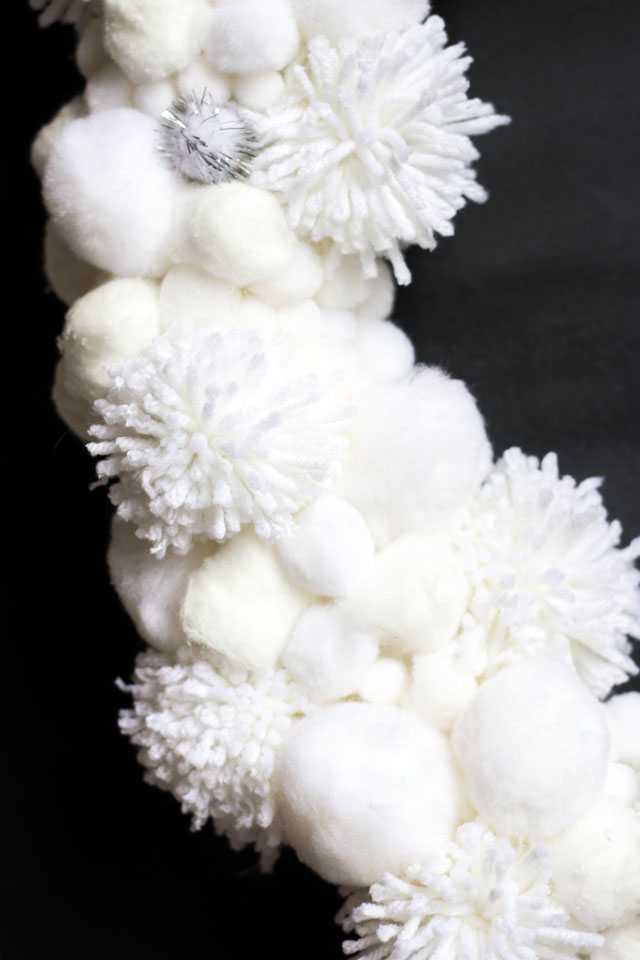 Supplies for Pom-Pom Snowball Wreath
Cotton balls
Hot glue gun
Scissors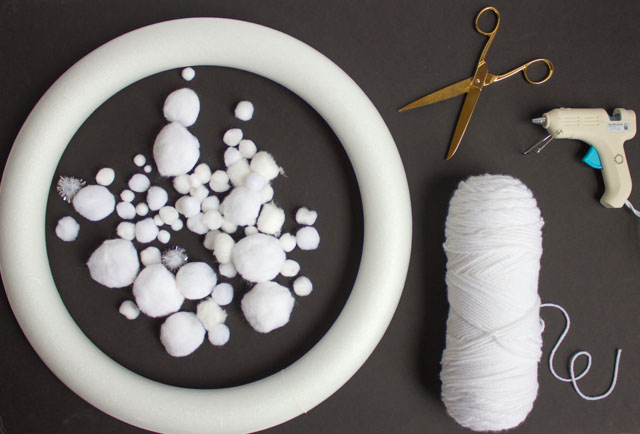 How to Make a Pom-Pom Snowball Wreath
Step 1. Make yarn pom-poms
Make about 20 pom-poms out of yarn. Here is my step-by-step pom pom tutorial if you've never made one before. They are super easy to make!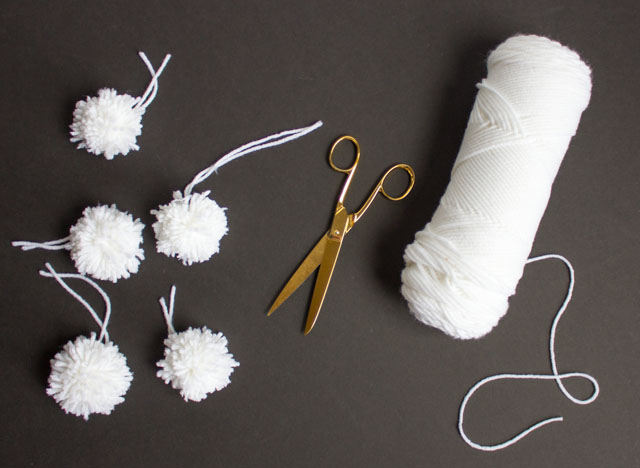 Step 2: Glue craft pom-poms to wreath
Start by gluing the large craft pom-poms to the wreath with a generous dab of hot glue. Scatter them around the wreath, and don't forget to add some to the sides of the wreath too!
Step 3: Glue yarn pom-poms to wreath
Next add the yarn pom-poms with hot glue.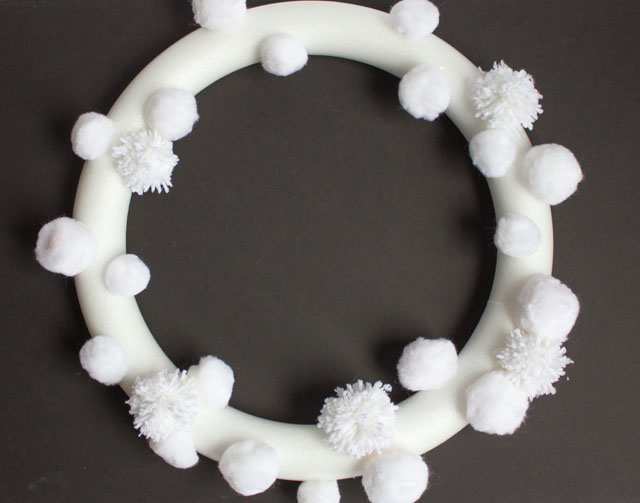 Step 4: Fill in gaps with small pom-poms
Finish by filling in the gaps between the large pom-poms with a variety of small pom-poms and even cotton balls if you want. Keep adding in pom-poms until you get the fullness you want!
Step 5: Hang with a ribbon
Hang with a pretty ribbon and enjoy!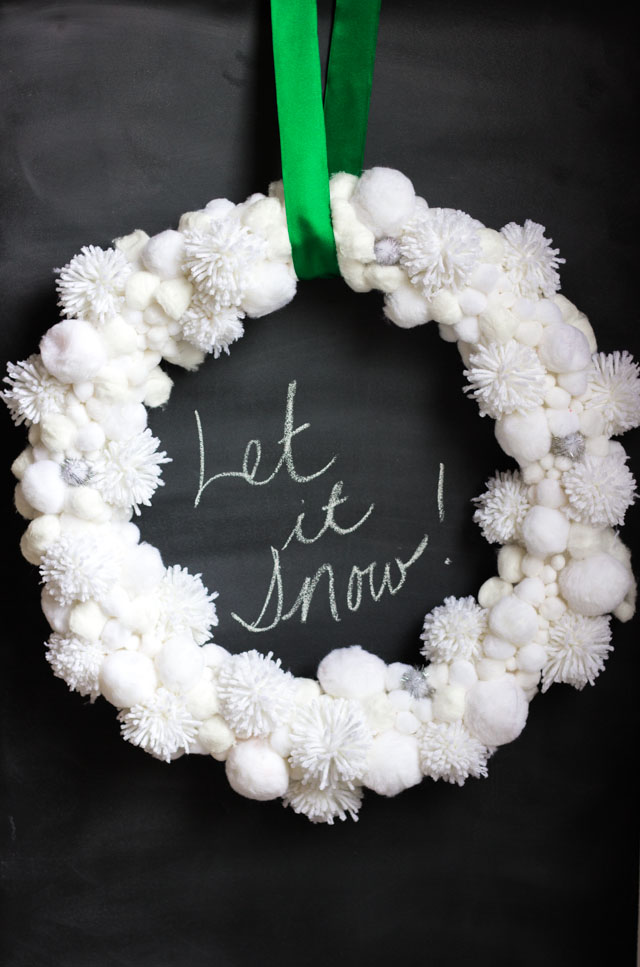 Want the prettiest front door in your neighborhood?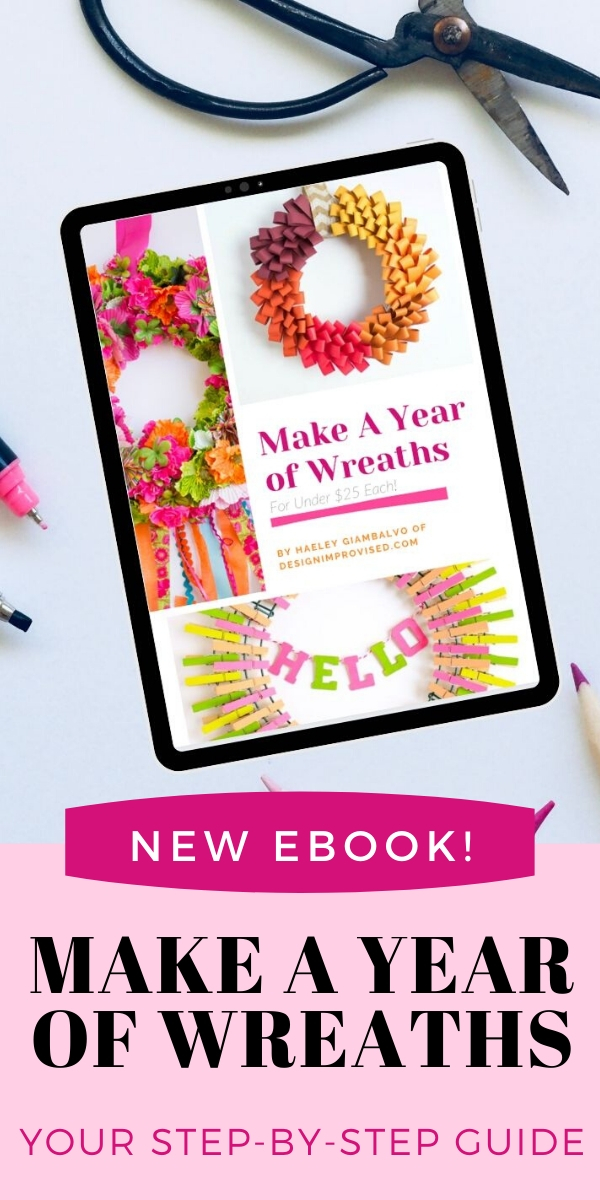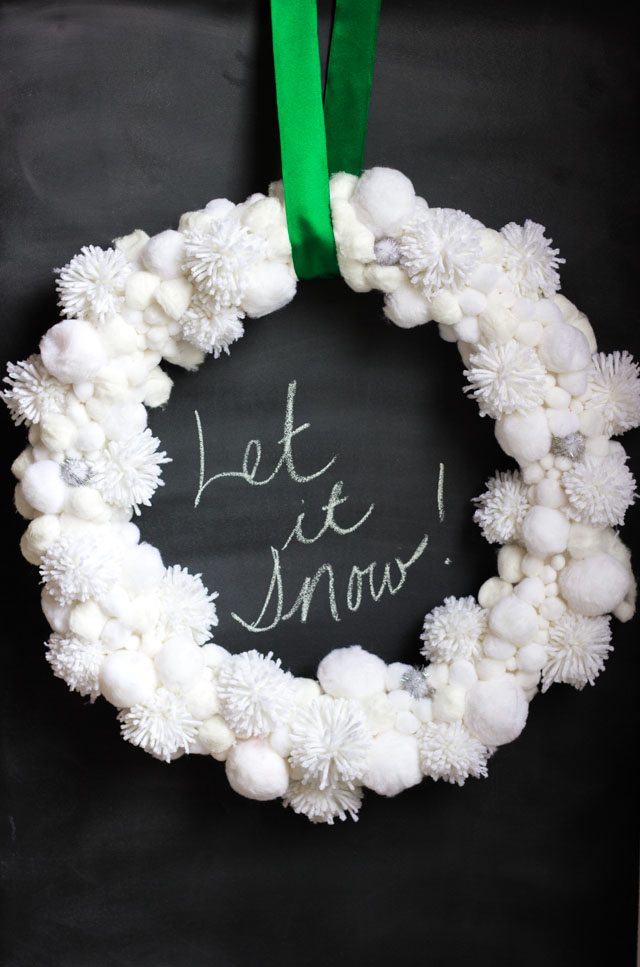 Pom-Pom Snowball Wreath (PRINTABLE INSTRUCTIONS)
This snowball wreath looks like the real deal but it is actually made from a variety of craft and yarn pom-poms!
Instructions
Make around 20 yarn pom-poms. You can follow my simple pom-pom tutorial.
Add the yarn pom-poms around the styrofoam wreath with hot glue.
Next add the large pom-poms, making sure to add them to the sides of the wreath as well.
Fill in the remaining gaps with small pom-poms. You can even use cotton balls if you like. Add with hot glue.
Hang your snowball wreath with a pretty ribbon.
Notes
This wreath looks especially pretty hung over a Christmas mantel!
Recommended Products
As an Amazon Associate and member of other affiliate programs, I earn from qualifying purchases.