Top 7 Ideas for Romantic Valentine's Dinner at Home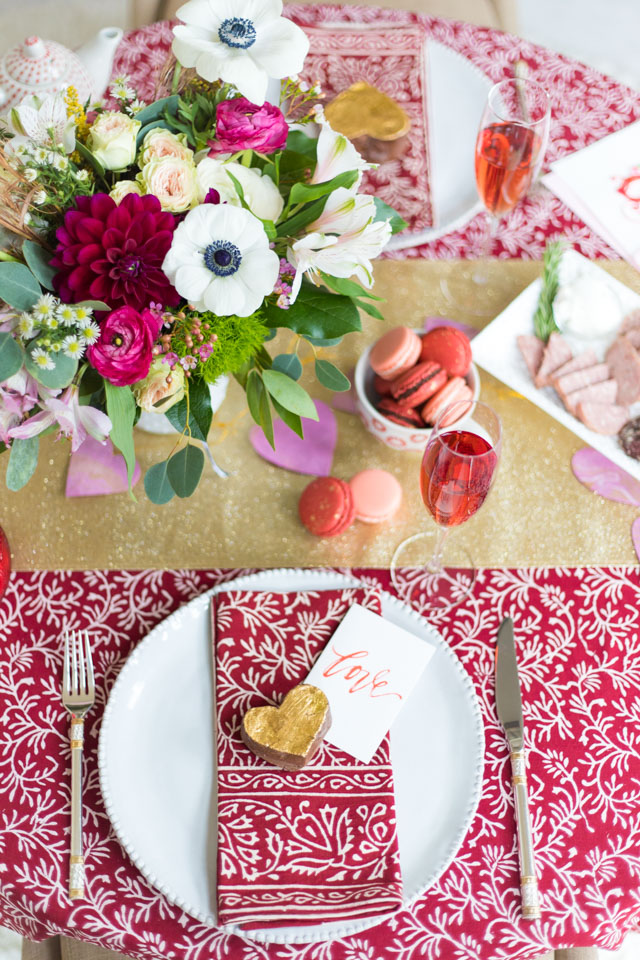 Romantic Valentine's Day Dinner at Home
When it comes to Valentine's Day, my husband Ross and I always like to have a special dinner at home rather than go out. No having to book a babysitter, secure a reservation, or pay for an expensive pre fixe menu. We just get the kids to bed early, light some candles, and enjoy a quiet dinner for two!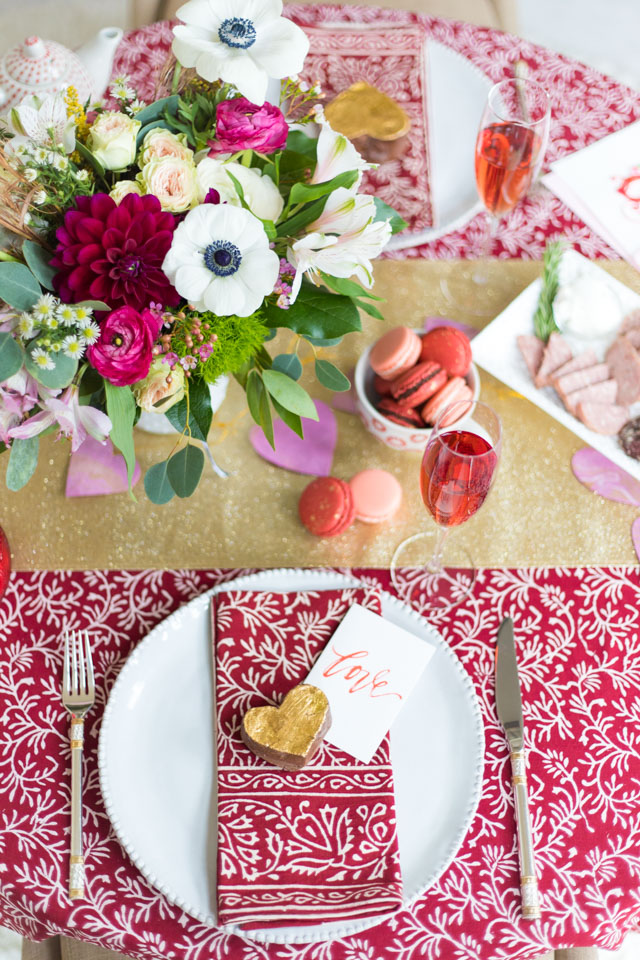 This year I partnered with Pearl, an amazing dining and shopping destination here in San Antonio, to create a special Valentine's dinner at home using items from their one-of-a-kind shops and restaurants. But you can get creative repurposing items from around your house. Find a special tablecloth that you rarely use. Dust off that special china. Get creative with a supermarket bouquet that you can order through curbside. There are lots of options without having to leave your home!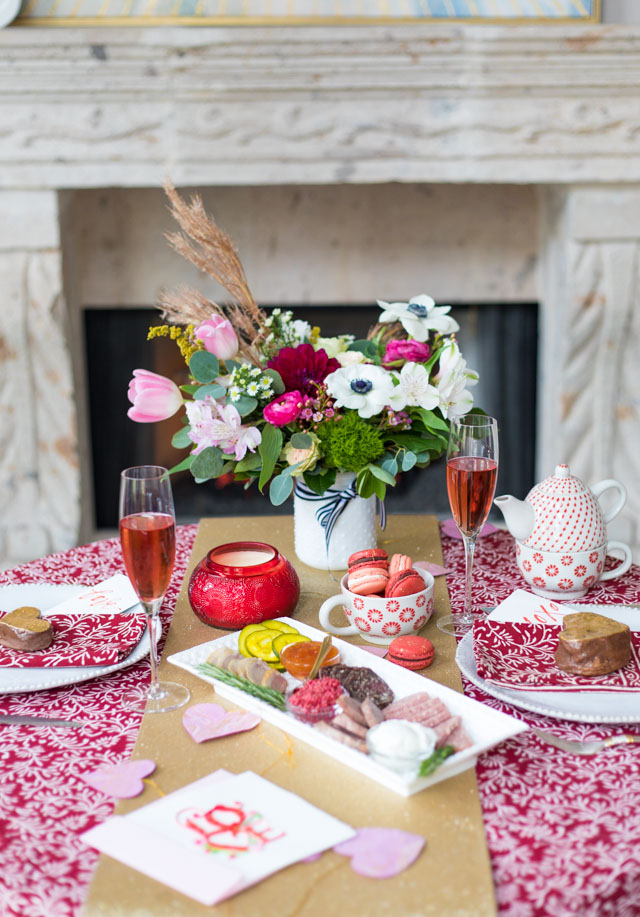 Here are my tips to creating a special Valentine's Day dinner if you would prefer to stay home this year too!
7 Steps to a Romantic Valentine's Dinner at Home
1. Set a table for two
Think beyond the dining table to create a little more intimate set-up for your dinner for two. I used a small game table set in front of the fireplace in our living room. A foldable card table or even the coffee table could work too. Just cover them with a pretty tablecloth to transform them into a restaurant-worthy seating area.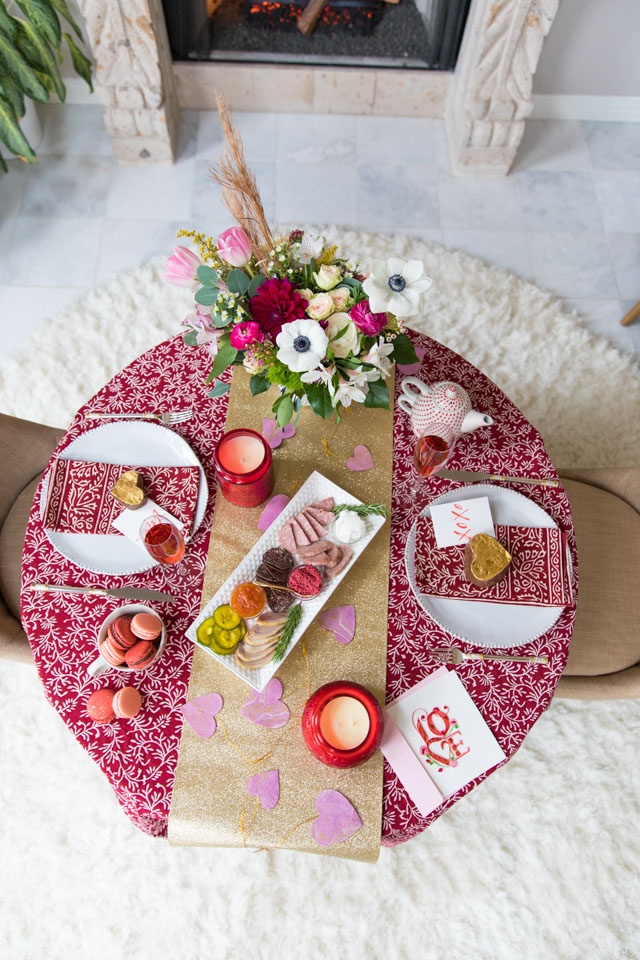 2. Pull out the special tableware
Now is not the time for paper napkins or plates! Use a pretty tablecloth and cloth napkins like these red vine napkins from Ten Thousand Villages. Get out your favorite plates and glassware. I love these handmade beaded dinner plates topped with a gold leaf heart from The Tiny Finch.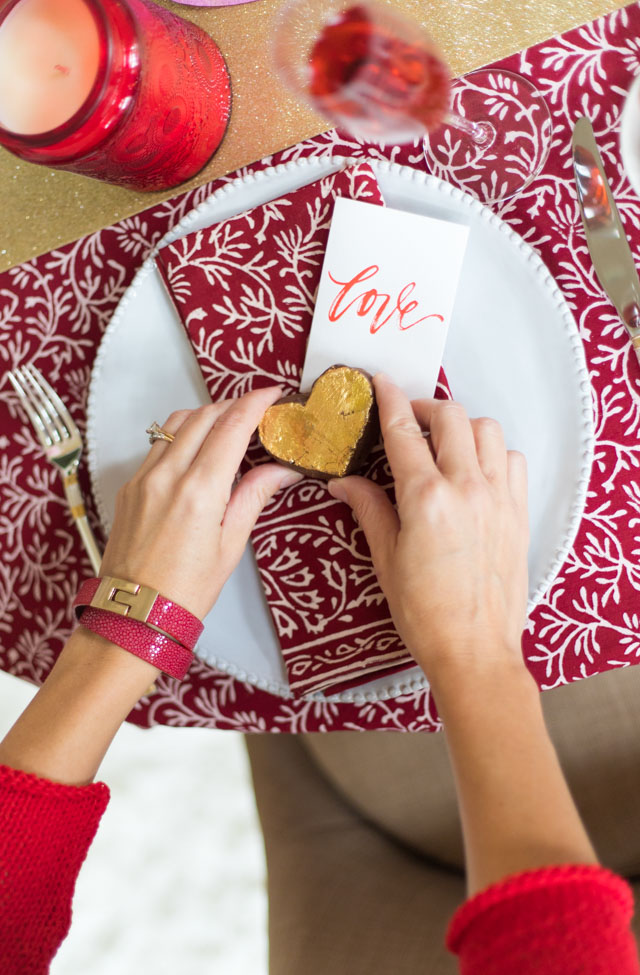 3. Add a fresh flower centerpiece
I don't know a girl who doesn't love a Valentine's Day bouquet. This year, take the pressure off your significant other and treat yourself to some flowers that can do double duty as your dinner centerpiece. Or to save money, head to the supermarket and find an inexpensive bunch to display in a vase. I often prefer a bunch of a single type of flower vs. a mixed bouquet. Skip the expensive roses and try something different like my favorite alstroemeria which lasts forever!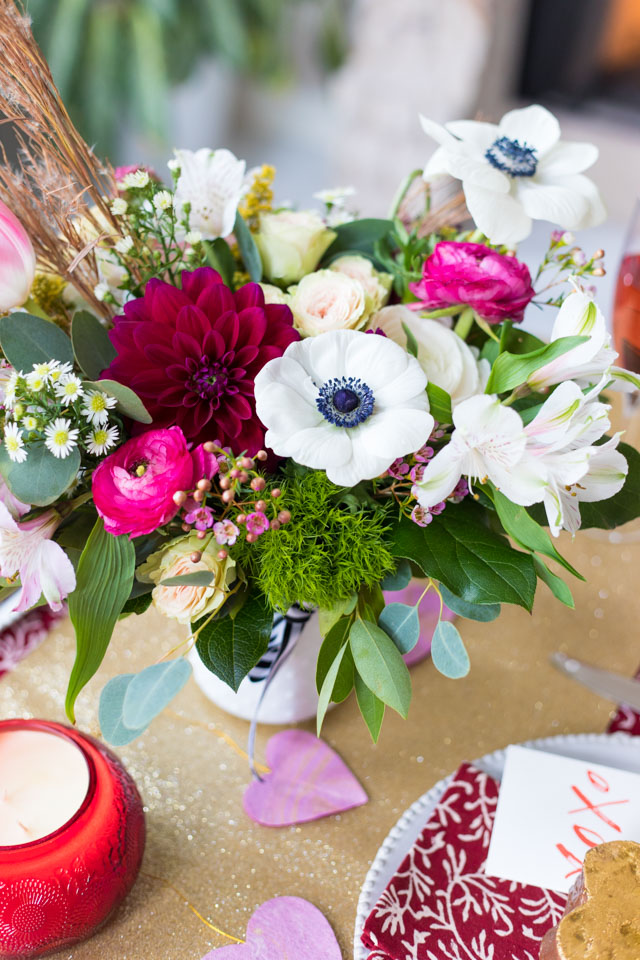 4. Light some candles
Nothing sets the mood more than candlelight. Just a couple small candles will do. I chose two beautiful red glass candles from Leighelena. They were the perfect touch for our dinner table and are long-lasting so can be used again and again to add a soft glow to your home.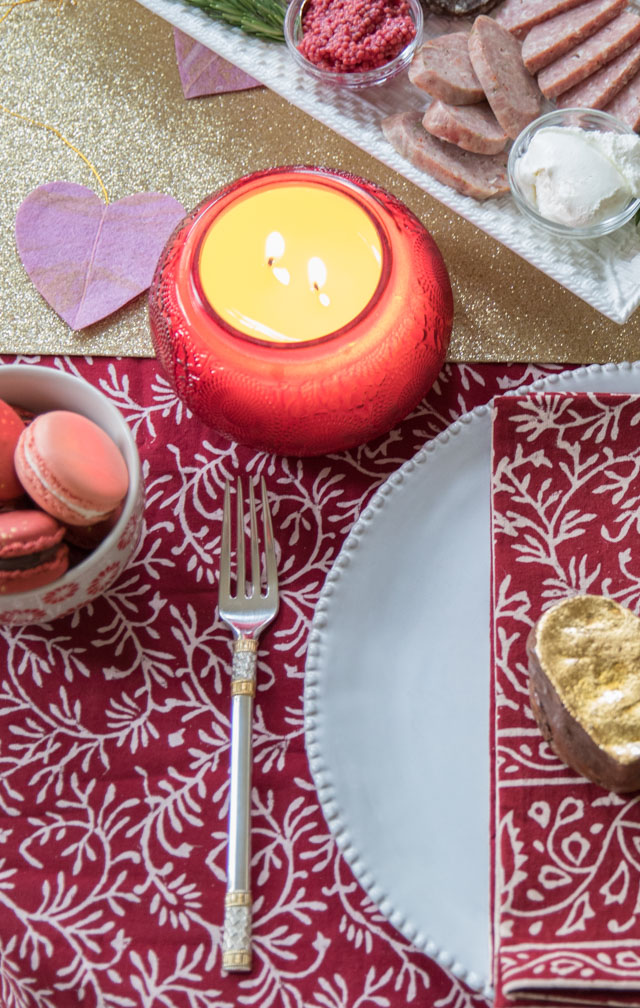 5. Get some great takeout
Just because you aren't going out to a restaurant doesn't mean you have to cook! I say keep the cooking to a minimum by getting your favorite takeout or a few prepared dishes. This is a great way to support your favorite local restaurants without going out. I chose a charcuterie board from Cured at the Pearl, featuring some of their amazing cured meats and sausages paired with jams, pickles, mustards, and delicious flat bread crackers. You can choose from three different sizes making it practically a meal on its own.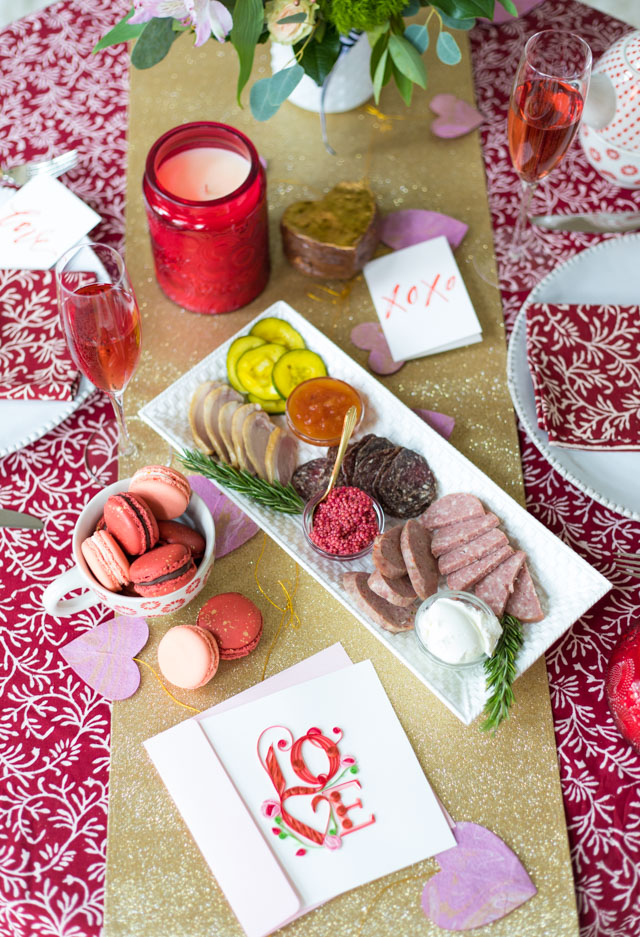 For dessert, I picked up some pink and red macarons from Bakery Lorraine. So pretty!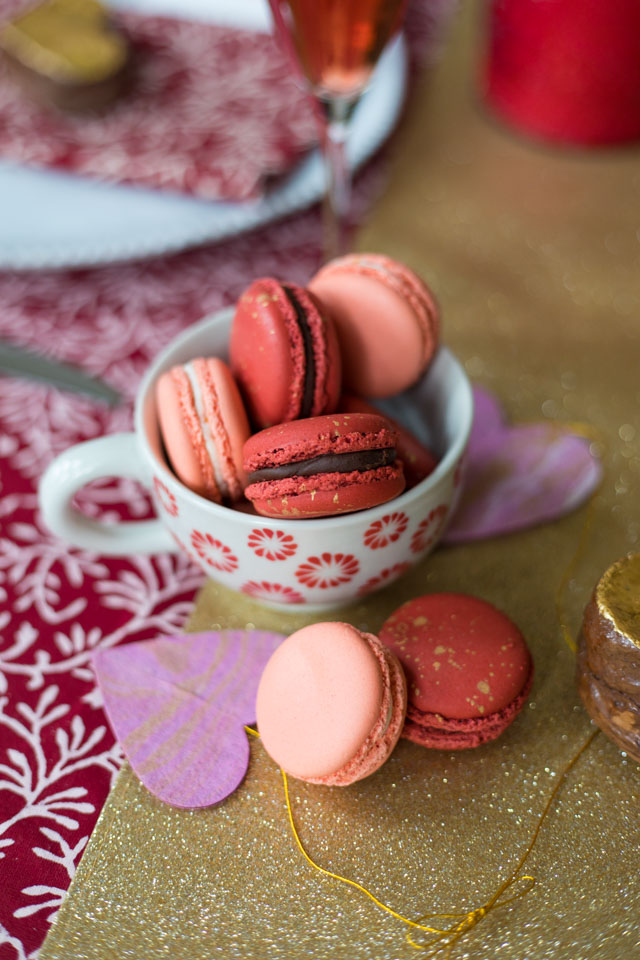 6. Pour the bubbly
I can't think of a more perfect Valentine's Day drink than sparkling rosé. It pairs well with the charcuterie board too! I grabbed a bottle from High Street Wine Co. to round out our dinner.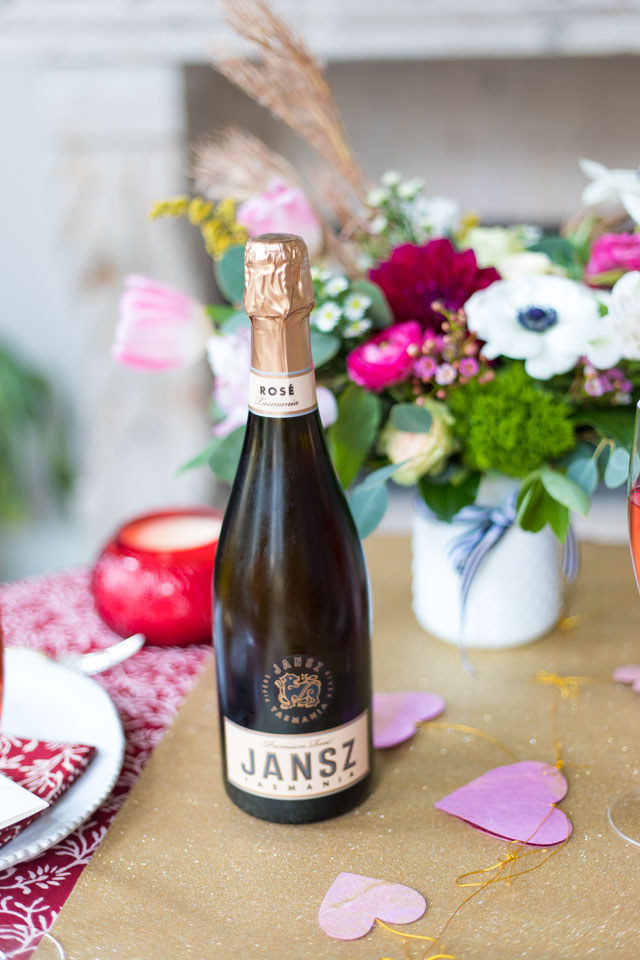 7. Write a love note
Last but not least, what is a romantic dinner without love? Take the time to let your significant other know how much you appreciate them by leaving them a special note on the table. Isn't this quilled card from The Twig Bookshop gorgeous?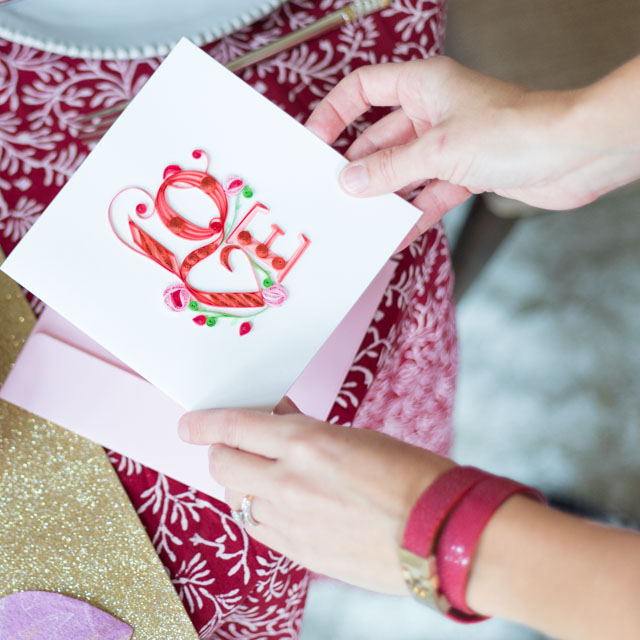 I hope this gives you some inspiration to create your own special Valentine's Dinner at home. Perhaps you will turn it into an annual tradition!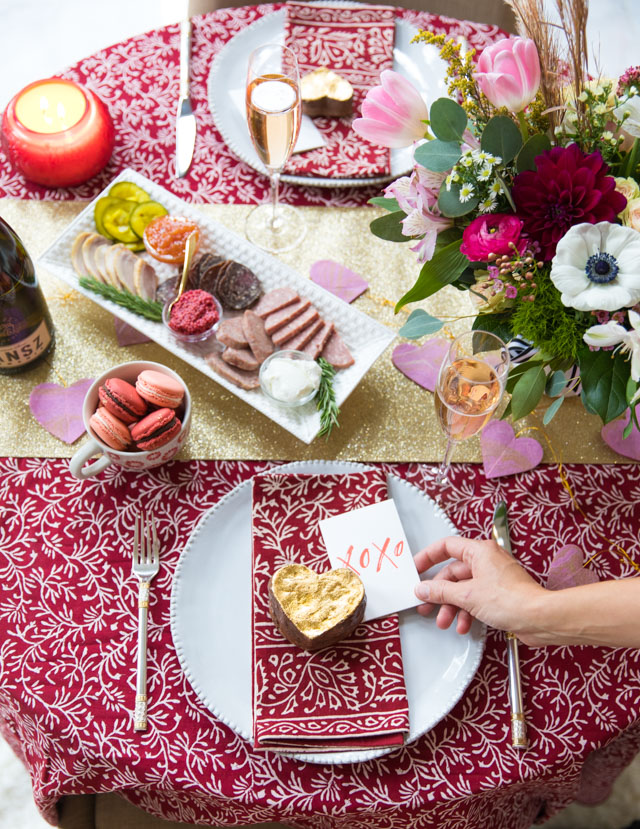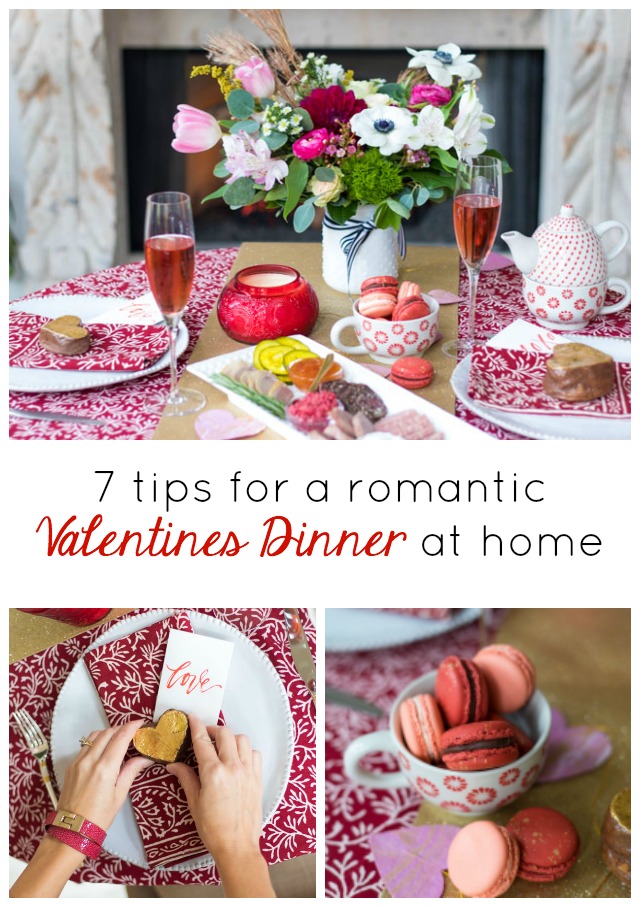 Like this Valentine's Dinner at home?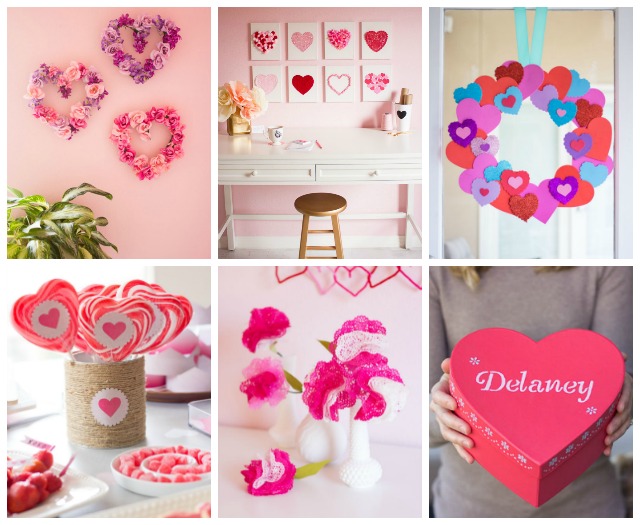 This post is sponsored by Pearl.