My Country Living Magazine Feature!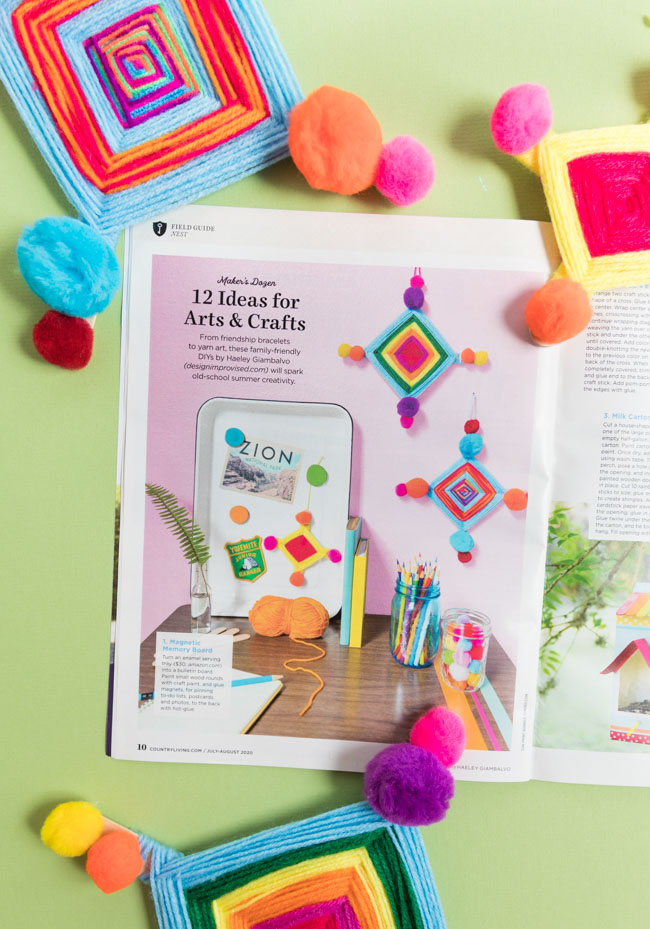 My 2020 Country Living Magazine Feature
One thing I've learned after a decade of blogging and creating is if you just keep going, good things will come. Sometimes when you least expect it, like at the beginning of a pandemic. I'm so excited to share one of those good things that came my way. I have 12 of my craft projects featured in the latest issue of Country Living Magazine! It is nothing short of a dream come true.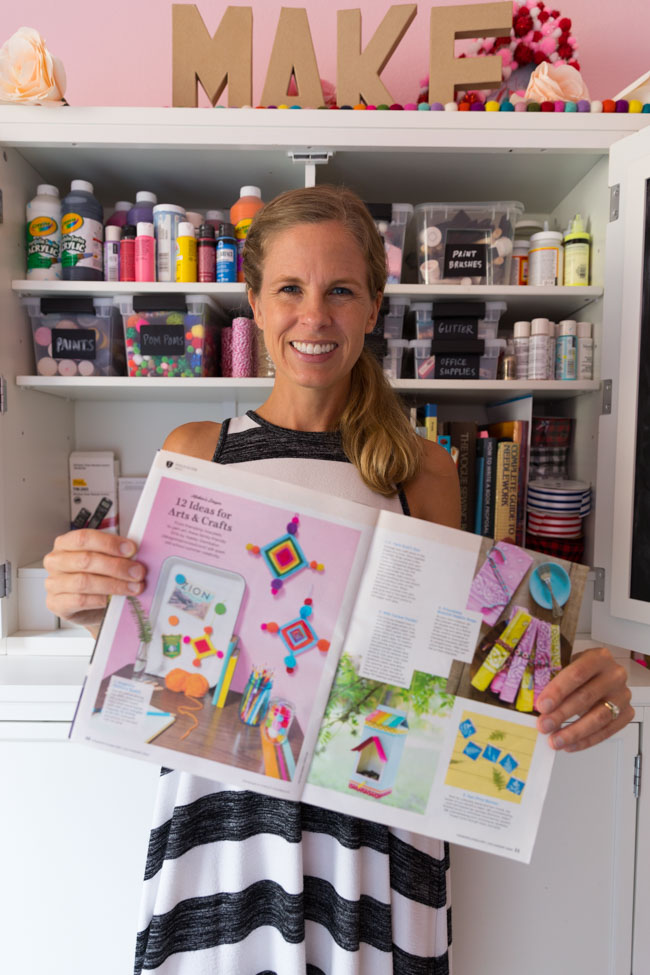 When I started Design Improvised in 2011 my original plan was to share inspiration from my favorite home magazines (hello Country Living!). I planned to show how I improvised on those ideas in my own home – hence the name Design Improvised. In the early days of the blog I even scanned images from the print magazines to include in my blog posts like this one.
The online world, and especially the publishing world have changed dramatically since those early days. But one thing that hasn't changed is my dream for my work to be featured on the pages of one of my favorite magazines. I've had a number of projects shared on the websites of Country Living, Martha Stewart Living, Better Homes and Gardens, and others. However, to have them shared in print, in a magazine I can hold in my own two hands, is icing on the cake.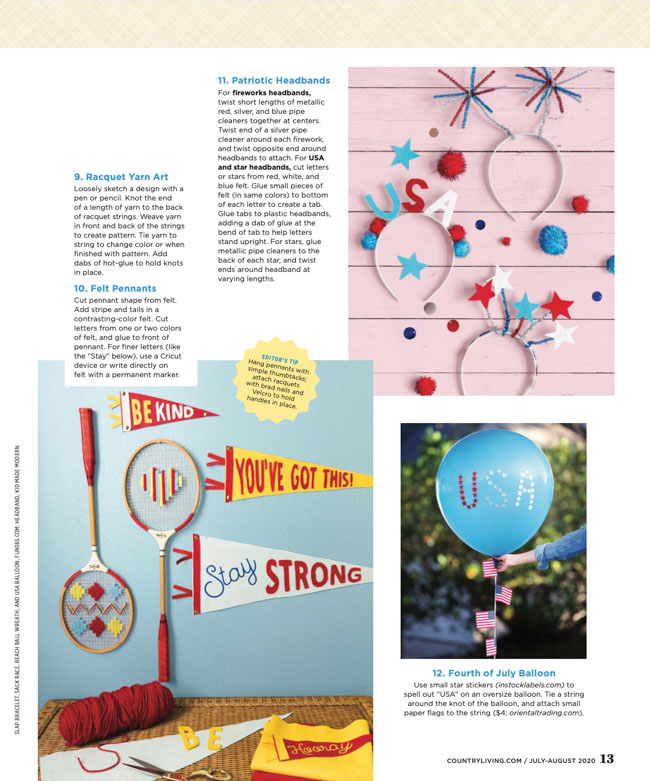 How My Crafts Were Featured in Country Living
So how did it happen? An editor from Country Living magazine emailed me at the beginning of April to ask if I would be interested in contributing projects for an "Old School Summer Crafts" feature. I couldn't imagine a better fit for showcasing what I do on Design Improvised. If you follow this blog, you know I love to craft with the same materials I loved as a kid – pom-poms, pipe cleaners, balloons… while adding a grown-up spin. Needless to say, I jumped on the opportunity!
In addition to featuring a few of my past projects in the feature, they wanted me to create several new ones. I worked with the editor to brainstorm ideas. When we landed on the final list, I sourced the supplies and got to work creating them. I made a birdhouse out of a milk carton, embroidered vintage racquets with yarn, and cut out felt pennants. In addition to making the crafts, I got to style and shoot them as well. I had the awesome opportunity to receive guidance from the magazine's art director on how to style the shots. I loved every minute of the process!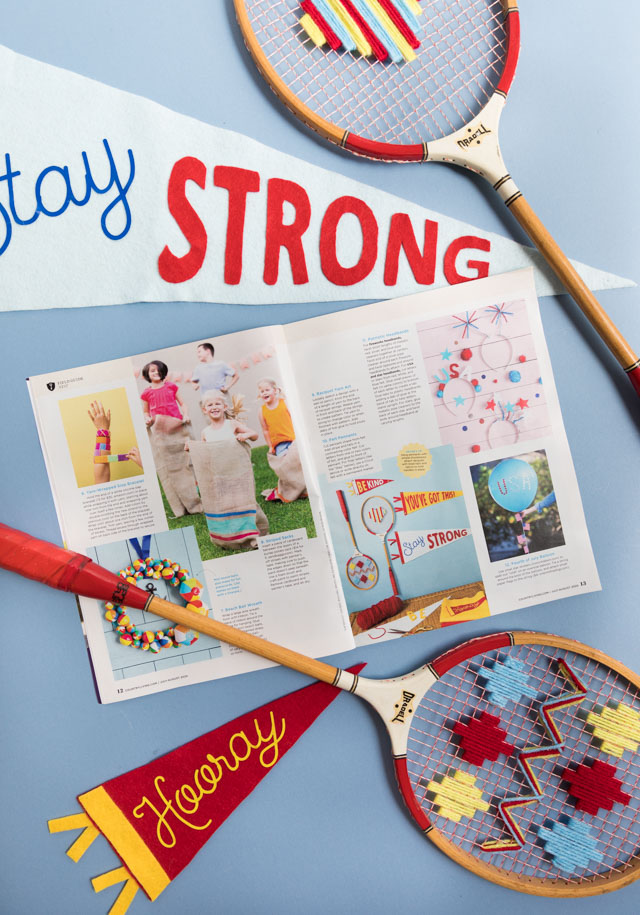 It may have taken 10 years to have realize my dream, but it couldn't have come at a more perfect time. I am so grateful for the opportunity. It was the best reminder to just keep going!
Mark your calendars – I will be doing an Instagram Live on Country Living next Thursday, July 9th at 1pm CT. I'll be sharing some of the crafts included in the feature!