My Journey to Becoming a Master Naturalist
How to Become a Master Naturalist
I have a confession to make. For the past year I have been living a double life – as a crafter during the day and a Master Naturalist in training at night. What is a Master Naturalist you ask? I had no idea myself not long ago. In short, a Master Naturalist is a certified volunteer who is passionate about nature and is eager to share their knowledge with others. Master Naturalists participate in a 40+ hour training program to learn about all aspects of nature in their local area, and then put that knowledge to use through 40+ hours of volunteer service.
Last November I joined the Alamo Area Master Naturalist training class and embarked on one of the coolest learning experiences of my life. I have always been a nature lover, but I didn't have a clue how little I actually knew about the nature surrounding me until I started down this journey.
Even though this post is different from my usual craft tutorials, I am too excited not to share. I am betting that many of you craft lovers are also nature lovers, so I wanted to make sure you knew about this program. If I can encourage even one of you to become a Master Naturalist, I'll consider this post a huge success!
Why I Chose to Become a Master Naturalist
My decision to become a Master Naturalist was based on a desire to be more connected to the environment and help make an impact in protecting it. Do any of these ring true to you as well?
I wanted to know more about my own backyard
Before: I loved our backyard but knew very few of the plants and trees that were in our landscaping, let alone any of them growing in the green belt area behind our home.

Now: I can identify all the plants and tell you whether they are native to Texas, an exotic plant introduced to the US from another country, or an invasive species!
A view of my backyard where I like to watch the birds visit the fountain: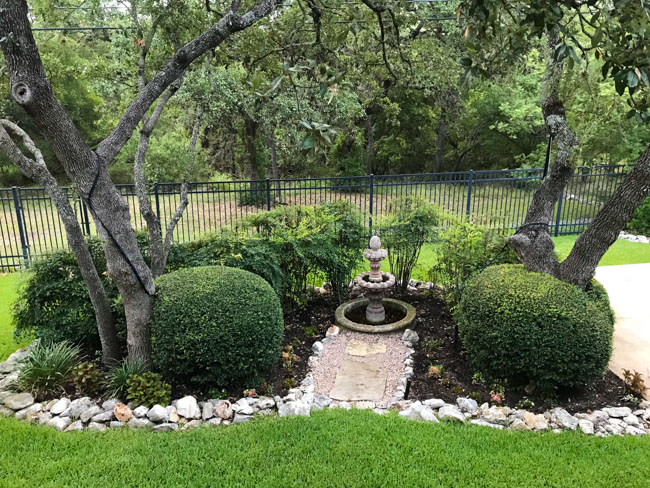 I was a novice birder that wanted to learn more
Before: I loved watching birds visit our bird bath, but could only identify the most basic cardinals, bluejays and mockingbirds.

Now: I have become a true (novice) birder! I have come to intimately know that different birds that frequent our yard and can identify them by sound as well as sight.
I loved the Texas Hill Country, but knew very little about it
Before: I knew very little about area that surrounded San Antonio, known as the Hill Country. I just knew it was beautiful!

Now: I have learned so much about the geology, local wildlife, and native plants of the ecoregion surrounding San Antonio. It makes me love and appreciate the area I live even more!
What is a Master Naturalist?
Many of you have probably heard of the term Master Gardener. The Master Naturalist certification is similar but instead of becoming an expert of all things gardening, you become a student in the broader ecosystem of your local area. According to the Texas Master Naturalist Program, they serve as "well-informed volunteers to provide education, outreach and service dedicated to the beneficial management of natural resources and natural areas within their communities."
Being a Master Naturalist means you are an all-around nature enthusiast! As a Master Naturalist you get to explore all of these areas in your training:
Ornithology (the study of birds)
Botany (plants)
Entomology (insects)
Wildlife biology
Herpetology (reptiles and amphibians)
Geology
And more!
The coolest part is that nature is local. Your local ecoregion could be considerably different than another area just hours away from where you live. Through the Master Naturalist program, you become an expert in your own backyard and the natural areas that surround your community. I promise if you take this course, you will never look at nature the same again. The things you've taken for granted or failed to notice will be seen in a completely new light.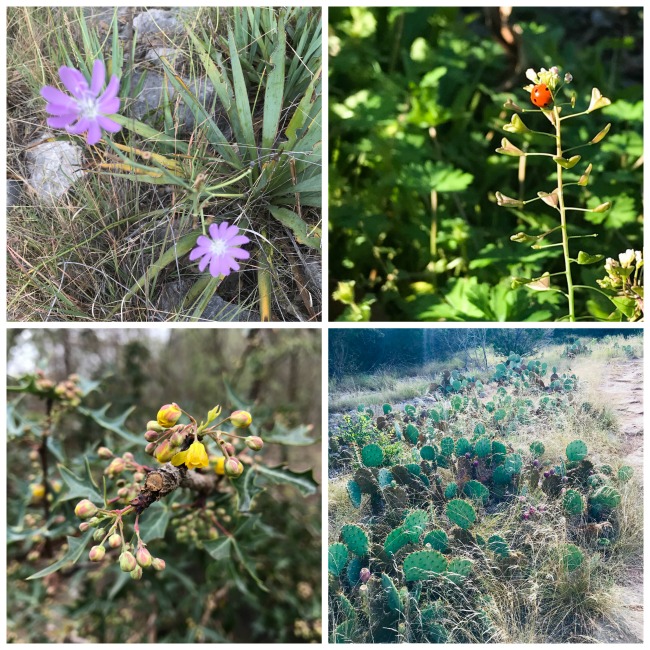 How to I Find a Master Naturalist Program in My Area?
Fun fact: the Master Naturalist program actually started right here in San Antonio, TX back in 1997. The program is a collaboration between Texas Parks and Wildlife and Texas A&M Agrilife Extension. Now there are Master Naturalist chapters spread across the United States. Most states have several chapters. In Texas, we have 48 different chapters comprised over over 10,000 volunteers! Every chapter operates their certification program and training a little differently. To find a chapter near you check out this list of Master Naturalist Programs by State.
How Does the Naturalist Training Program Work?
While every chapter works a little differently, here is how the Alamo Area Chapter operates:
Dedicated Class Time
We got to benefit from 40 hours of classroom instruction. We attended classes every other Thursday night from 5-9pm from November to April (pre-Covid). Each night we had two different local experts speak about two different topics.
On the first day I showed up to class I was surrounded by 70 other nature lovers of all ages and backgrounds. Some were getting the naturalist certification because it related to their day job. Others like me were just doing it to learn and make a difference in our local community. We were given a giant textbook as part of the training. I was giddy to be back at "school" again!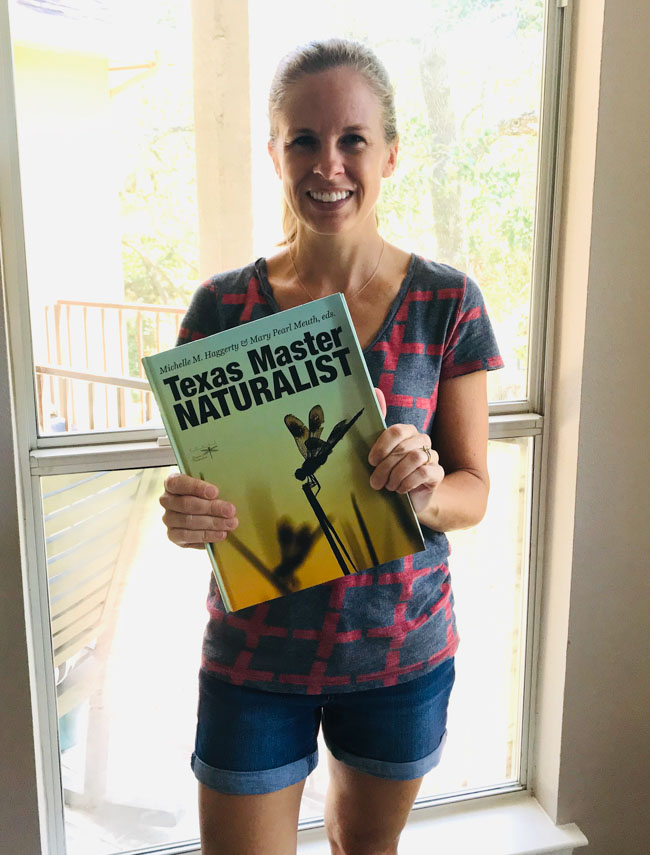 Volunteer Activities
Volunteering is a big part of the program and really the reason why the program exists to begin with! In our chapter, we are required to complete 40 hours of volunteer work to graduate from the program and another 40 hours annually to maintain our certification.
My volunteer commitments ranged from helping remove invasive species from a nature preserve to preparing the garden beds at the Butterfly Learning Center – a pollinator garden full of native plants. Unfortunately our classes were cut short due to Covid, and we haven't had many opportunities to volunteer for the past several months. You can find other volunteering examples here.
Advanced Training
One of the best parts of training was in the field. We had a number of class field trips planned to local state parks and natural areas, even to the National Weather Service offices and our local San Antonio Missions where preservation work of the surrounding natural area is ongoing. Since Covid, I've taken a number of training classes via Zoom, ranging from "Birding by Ear" to "Gardening for Wildlife". Needless to say, I've loved them all!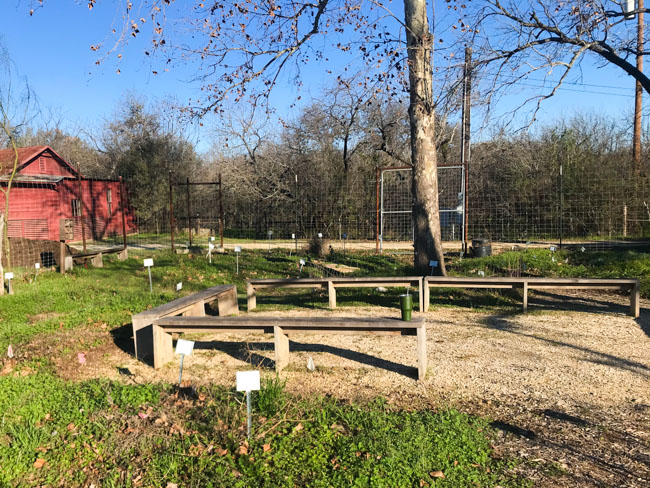 Who Should Become a Master Naturalist?
You! Seriously, if you want to have a greater appreciation for the nature surrounding you every day. If you want to help your planet but aren't sure how to make a difference or where to start. If you're like me and you have kids that you want to grow up appreciating nature. Then this is the program for you!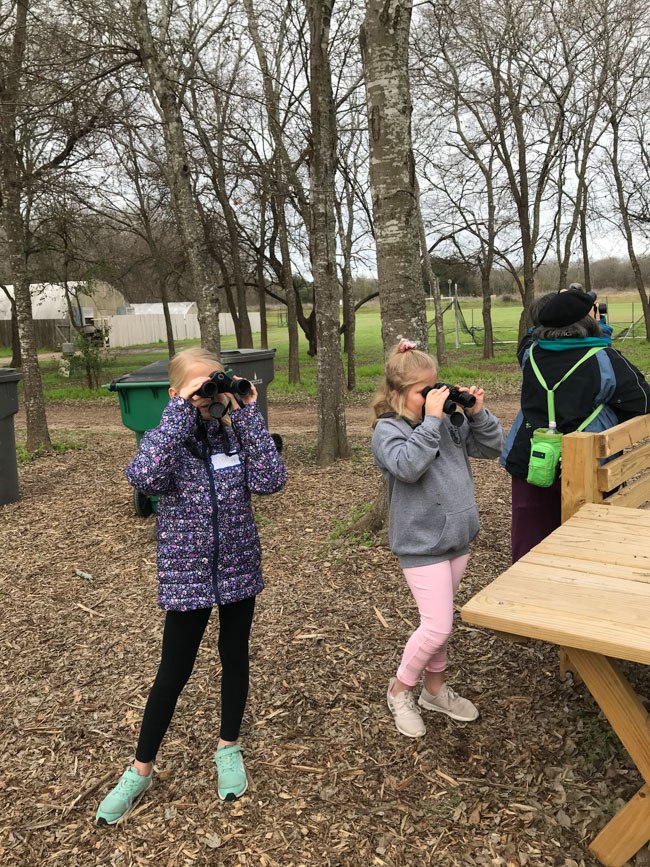 Drop me a note and let me know if you are interested in learning more.
I'm happy to share more of my Naturalist adventures here on the blog!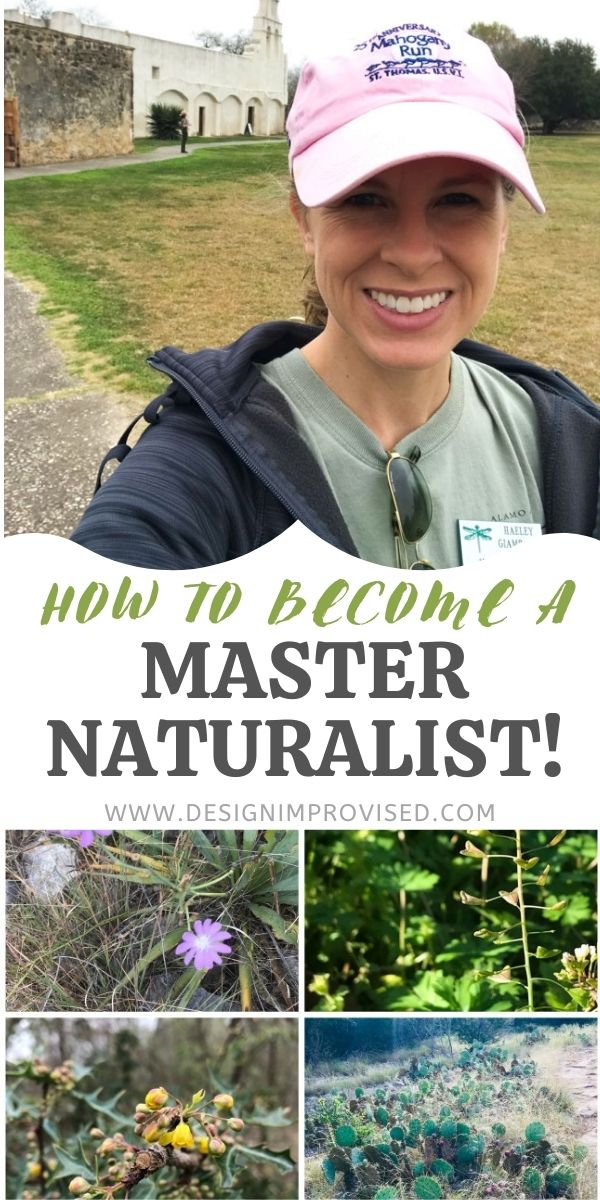 Want to learn more about gardening with native plants?