How to Make a Napkin Wreath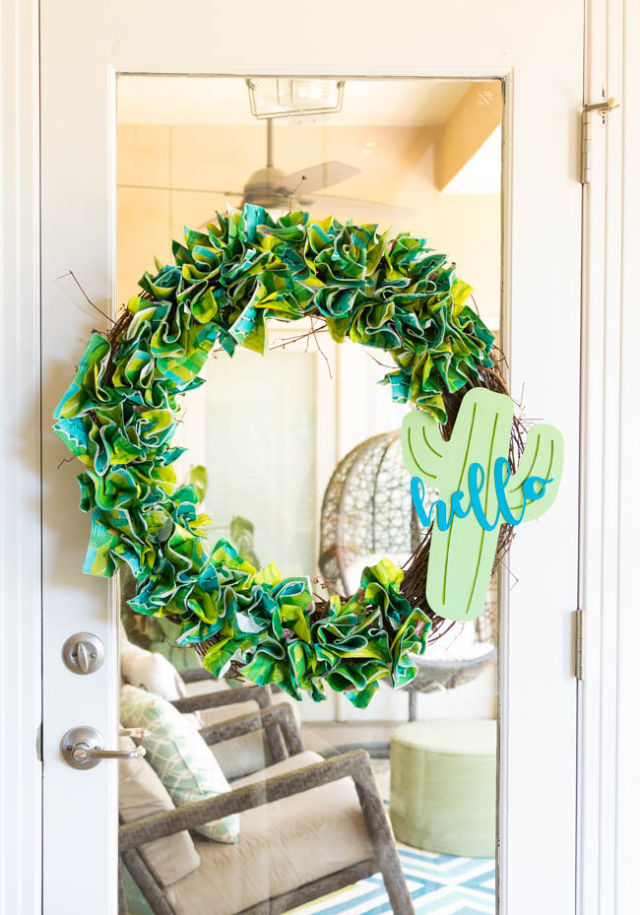 How to Make a Wreath with Napkins
Did you know you can make a wreath from napkins? Yes, it is possible to make a cute wreath from just about anything! I've tried everything from straws, to pinwheels, to egg cartons to make wreaths before, but this is my first time making a napkin wreath. It was actually incredibly easy and can be customized in so many ways. I added a wood cactus and "hello" cutout to make this perfect for summer in Texas! Read on to see more of my latest project for Oriental Trading's Fun365.com.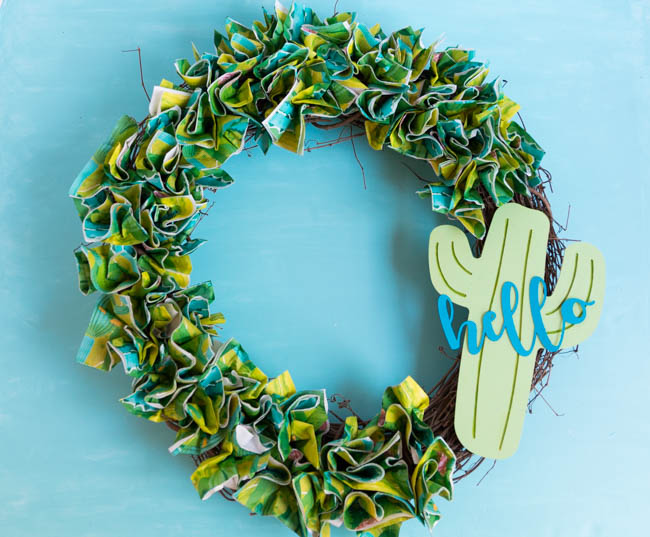 Making the napkin wreath is as simple scrunching up patterned napkins and sticking them into a grapevine wreath form. I chose napkins that had a cactus design on them. Even though you can't really see the design, I liked the color palette of the napkins and used the same colors to paint the wood cactus and hello sign.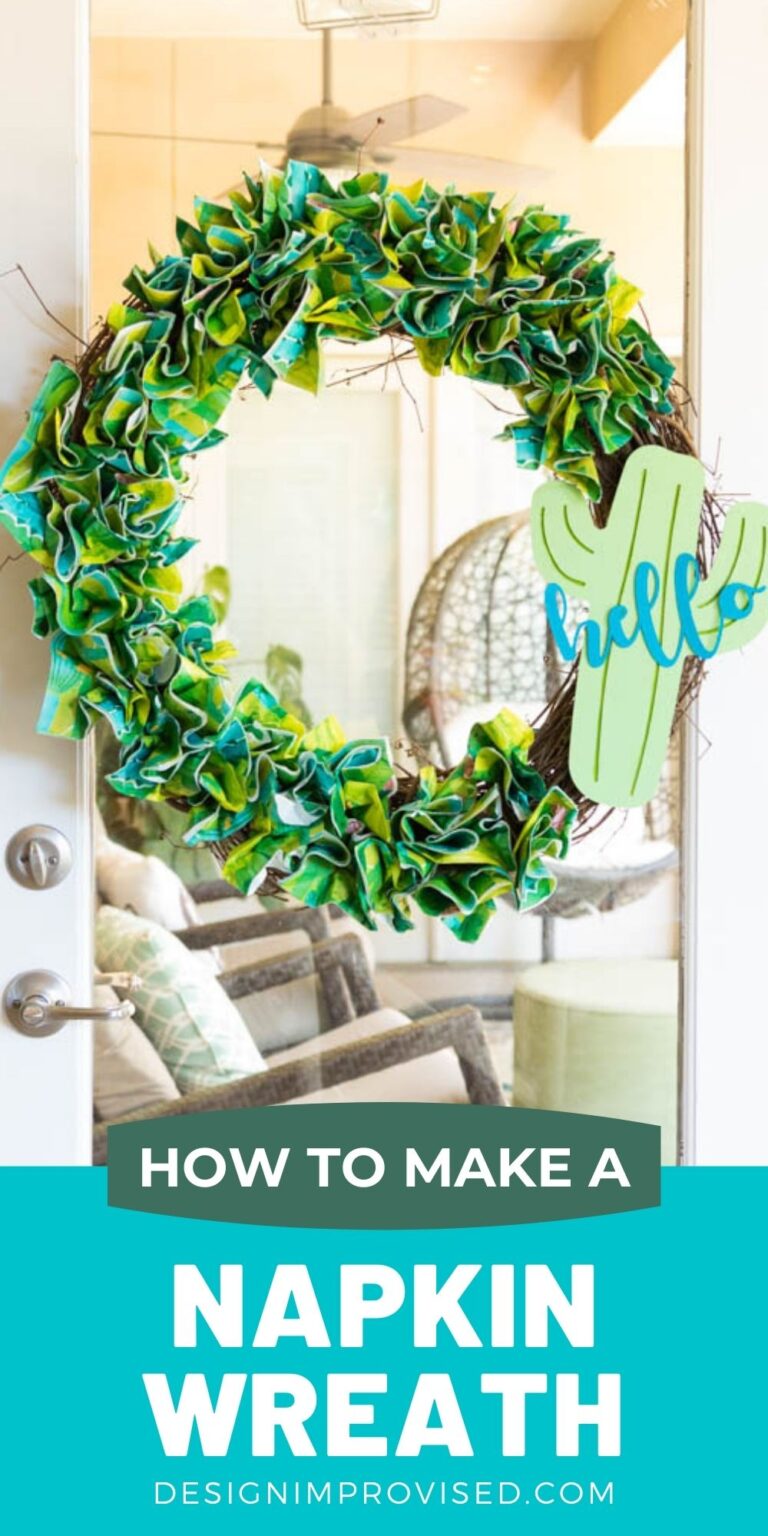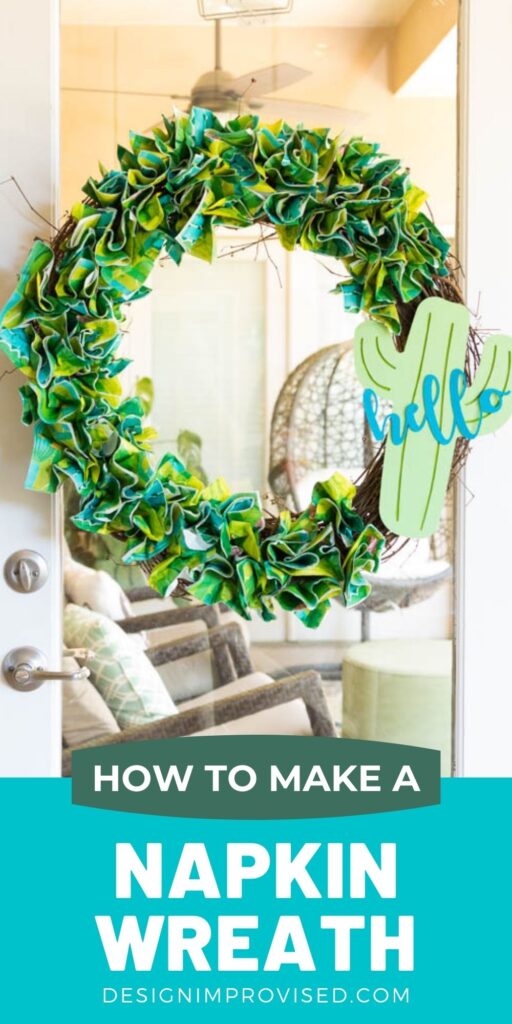 It takes all of 15 minutes to cover the wreath with napkins. You don't even need to add glue if you don't want to. They'll stay in place just fine. I would recommend keeping this wreath indoors due to the delicate nature of the napkins. I love how it looks hanging on our kitchen door.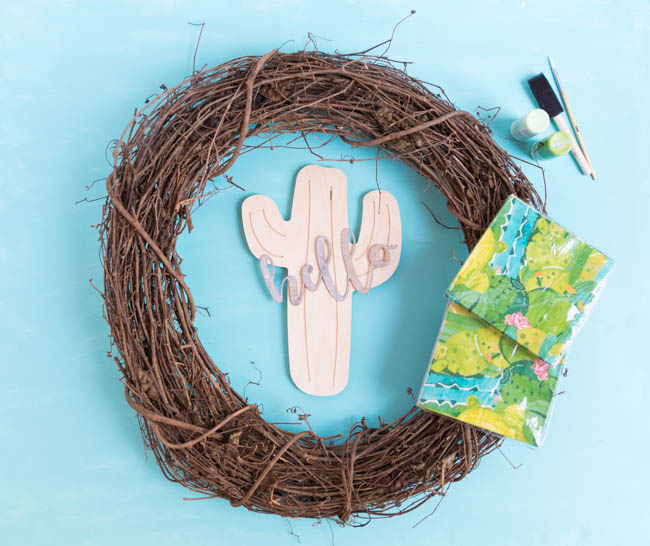 Head to Oriental Trading's Fun365.com for the step-by-step cactus napkin wreath tutorial and a full list of supplies! This post is sponsored by Oriental Trading.