Camp Fun: 13 At-Home Summer Camp Themes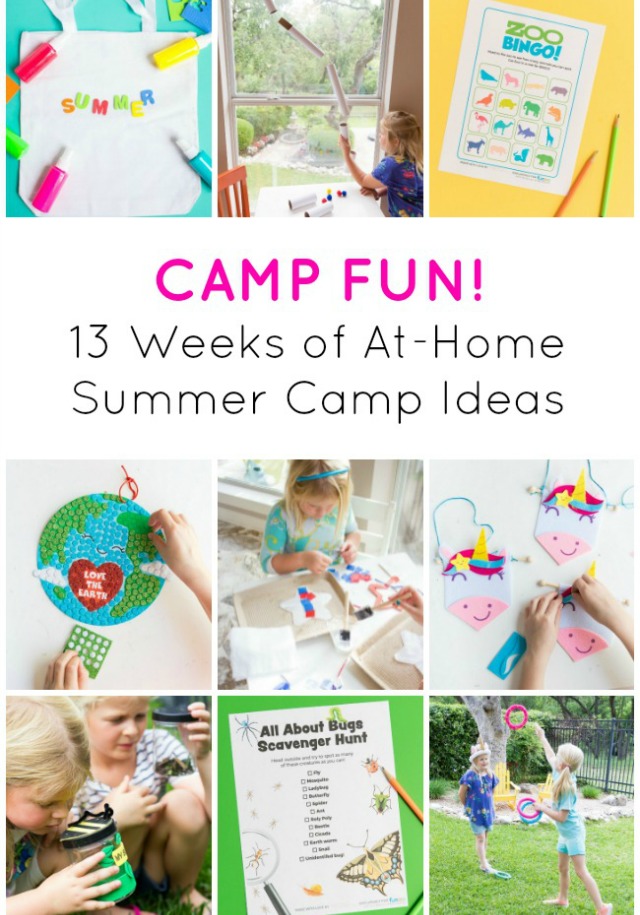 13 At Home Summer Camp Themes
Camp Fun, our ideas for summer camp activities at home, is back for another year! I partnered with Oriental Trading to develop an at-home summer camp program back in 2016, and since then it has grown into 13 weeks of summer camp themes to help you keep the kids busy, creative and having fun while at home this summer. Whether you do multiple weeks or choose to do a single activity, I hope Camp Fun provides you with some summer inspiration for you and your kids.
Summer Camp Ideas at Home
Check out each of the 13 at-home summer camp themes:
Each camp theme comes with the following summer camp activities at home:
Craft ideas
Indoor and outdoor activities
Free downloadable coloring or activity page
Snack ideas
Library book reading list
This year we added STEAM Week and Unicorn Week to the Camp Fun line-up!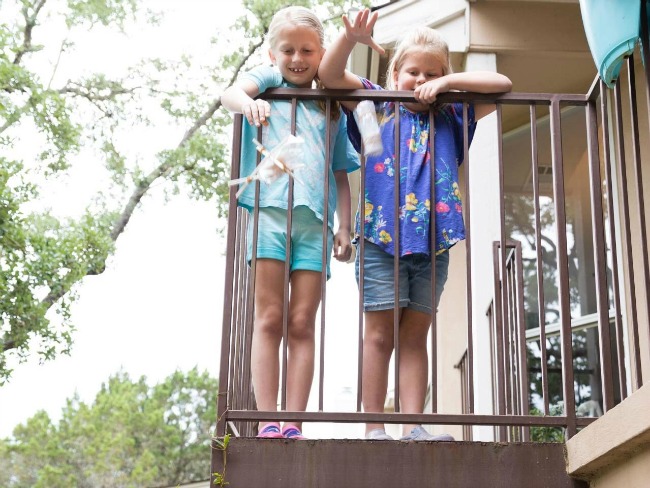 Camp Fun: STEAM Week
Here is one of the activities from STEAM Week – an egg drop challenge! Do you remember doing this as a kid? I thought it was so much fun. The objective is to make a vessel that will protect your egg from cracking if you drop it from a ledge. Oriental Trading has an awesome DIY egg drop kit that contains a variety of STEAM materials for kids to get creative with, but you can also round up recyclables and other odds and ends at home. We used straws, packing peanuts, and craft tubes for our egg drop vessels, but the options are endless.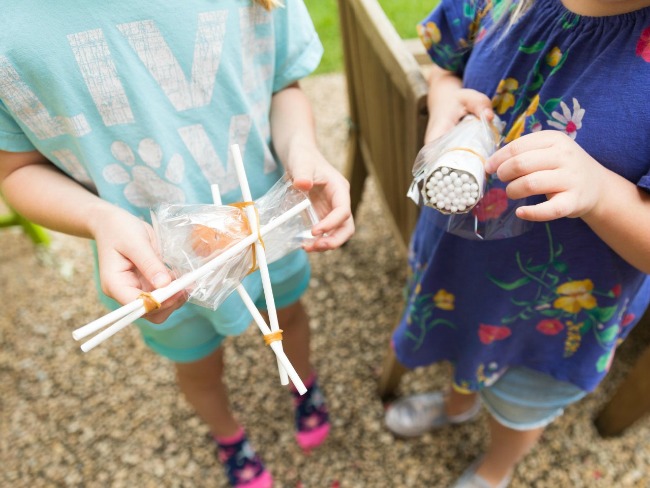 We also made balloon powered cars. Just blow up the balloon and release to watch the cars go. Get all the details in STEAM Week.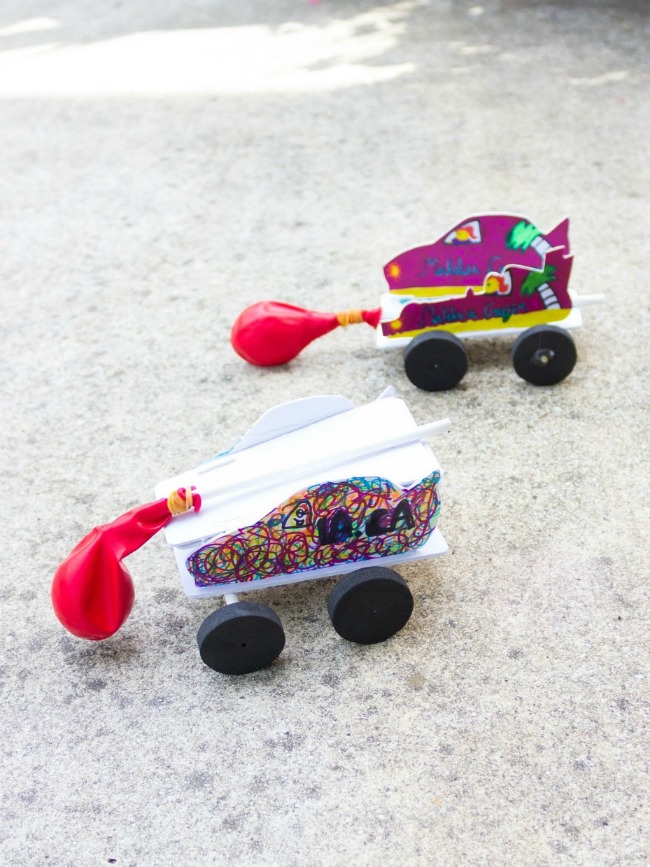 Camp Fun: Unicorn Week
The other new theme for 2019 is Unicorn Week. I don't know too many girls my daughters' ages that don't love all things unicorn. This week is filled with fun unicorn crafts and activities such as these cute DIY unicorn banners. Many of the Oriental Trading craft kits come in a set of 12, so you'll have plenty to invite friends over to do the Camp Fun activities with you.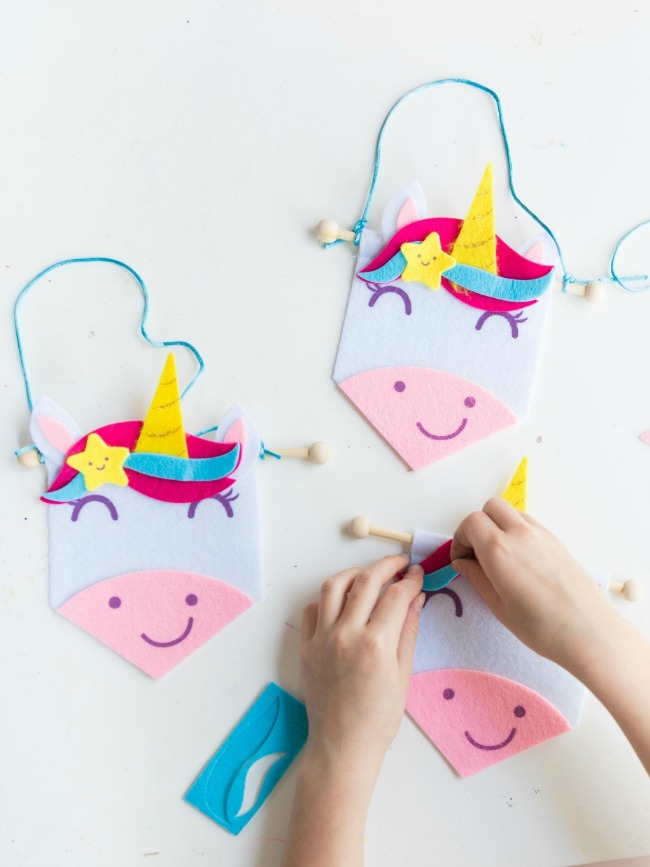 This unicorn ring toss game is so silly and a fun way to get kids outside. You could make your own version pretty easily too with cardboard rings and a "horn" added to a headband for a fun craft activity!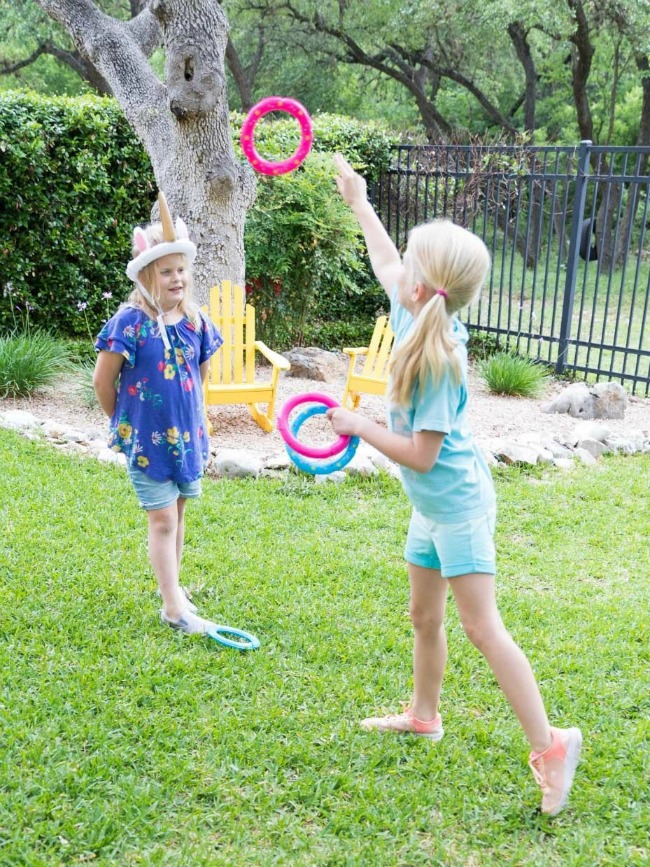 Each summer camp theme comes with its own free downloadable coloring page or activity page such as this unicorn coloring page for Unicorn Week.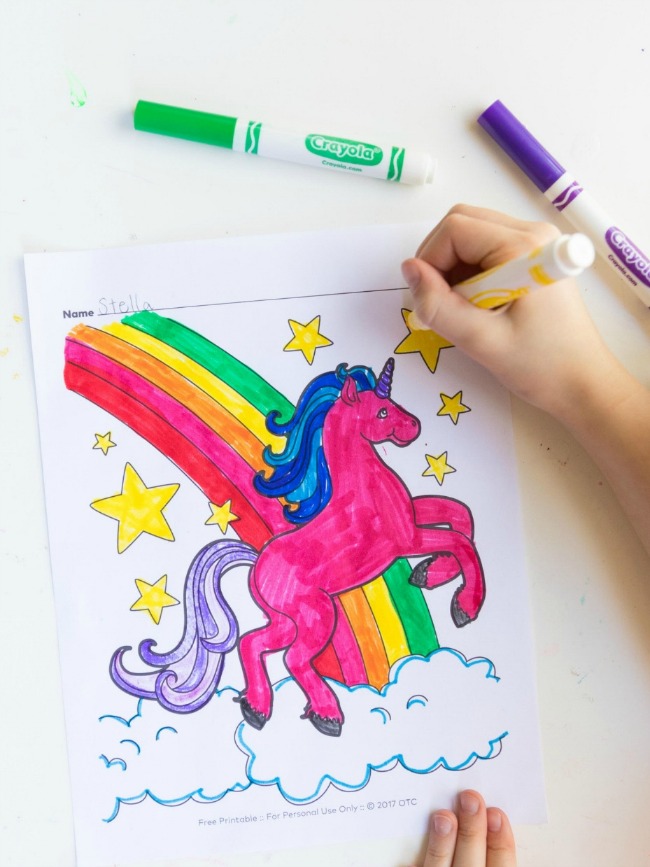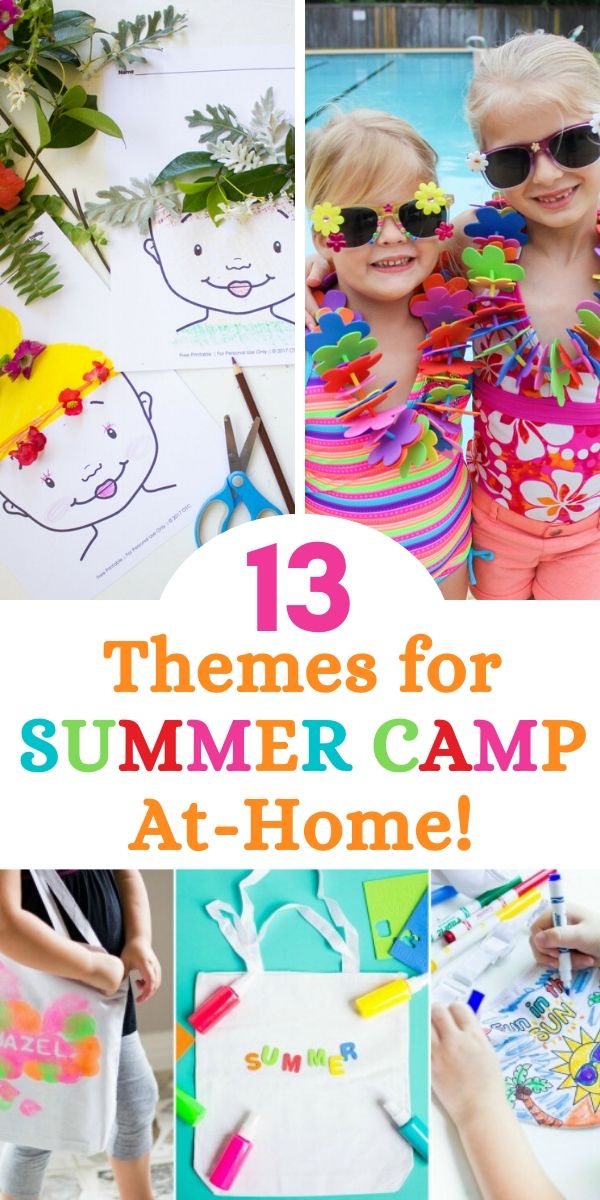 Want more ideas to keep kids busy at home this summer?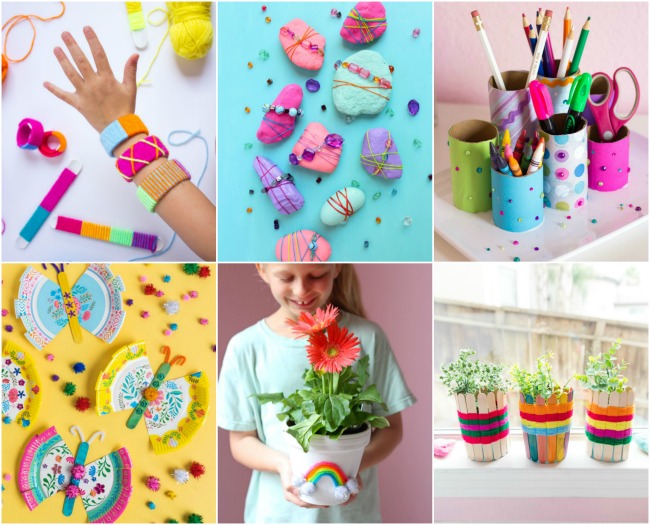 This post is sponsored by Oriental Trading.