How to Make a Starburst Wreath from Paper Straws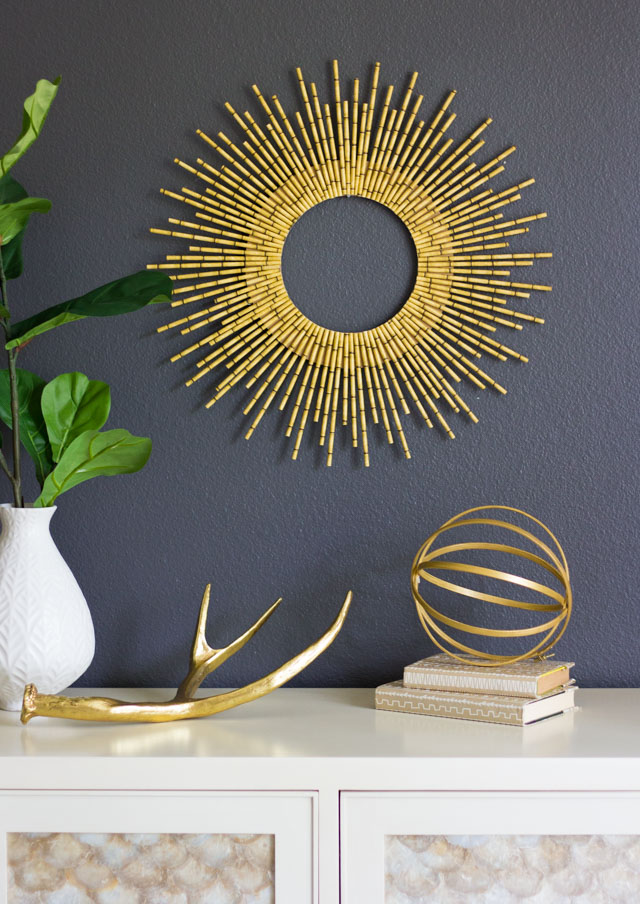 How to Make a Paper Straw Starburst Wreath
I have always loved the classic starburst design. Speaking of which, do you call it starburst or sunburst? I never quite know which one to go with, but for the sake of this post, I'm sticking with starburst! Regardless, it is one of those decor pieces that will never go out of style. I now have three of them in different rooms in our home. However, this is the first one made out of paper straws. Yep, these are paper straws that look like bamboo. How fun is that? It could totally pass for a high-end bamboo starburst wreath, don't you think?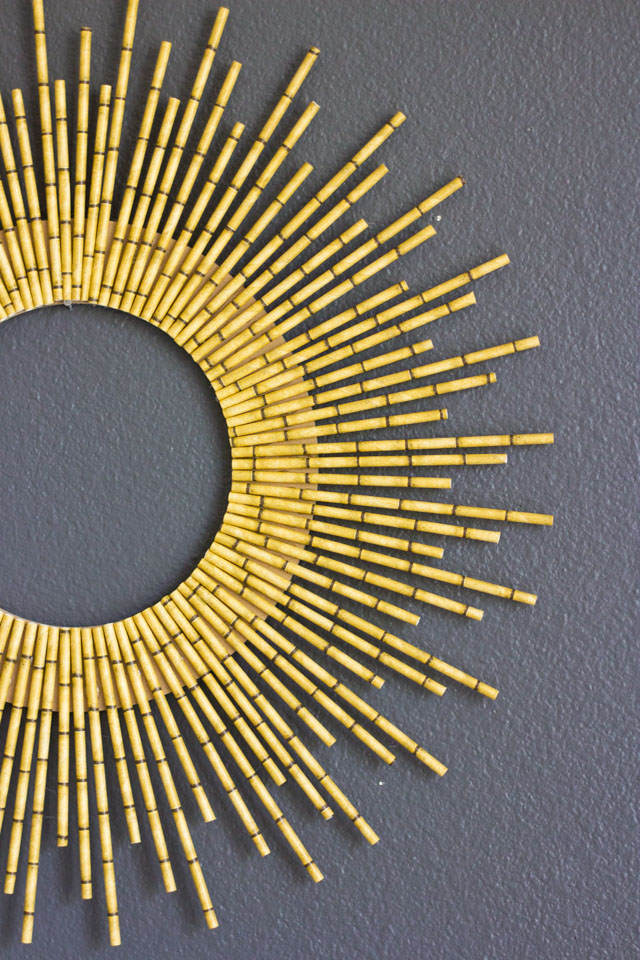 This post contains affiliate links. Please see my full disclosure.
Starbursts often come with a mirror in the center and I think they look especially good above a bed or a dresser. You could even glue a round mirror in the center of this wreath if you wanted! Also, paper straws come in a million different colors and designs, so you can mix this up and create whatever look you want to match your decor!
Supplies for Straw Starburst Wreath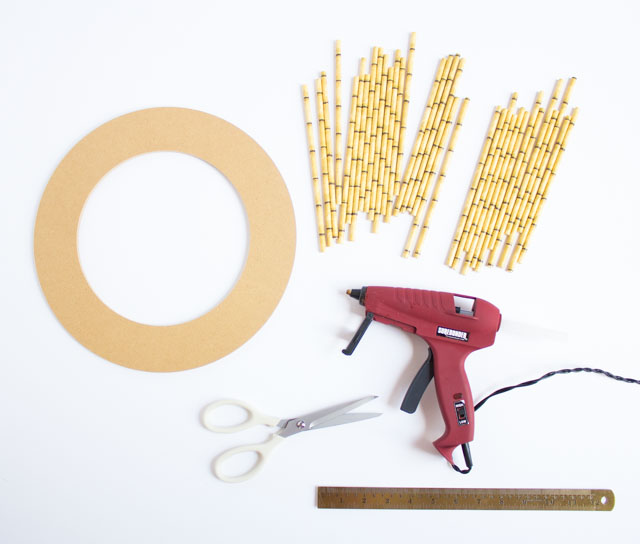 How to Make a Straw Starburst Wreath
Step 1: Divide into quadrants
Add a straw to each quadrant of the wood craft ring with hot glue.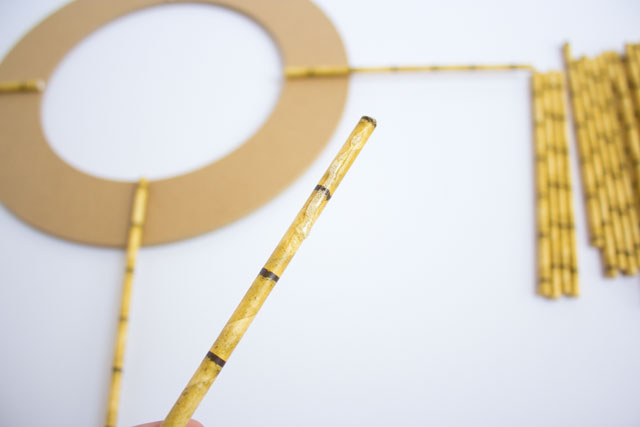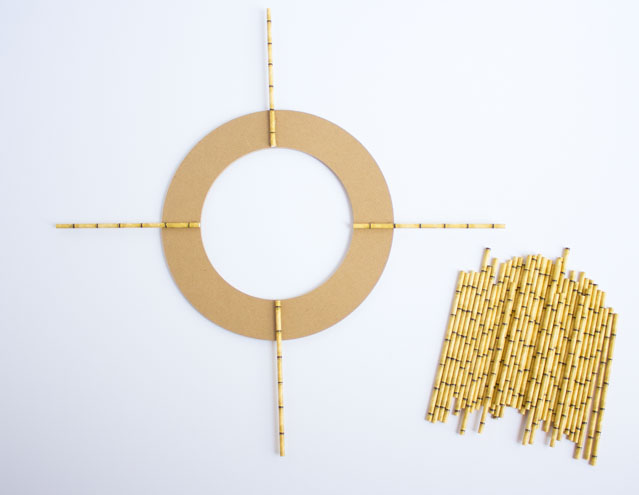 Step 2: Divide into eight sections
Add another straw in the middle of each of the four quadrants, eyeballing it so that they are spaced equally.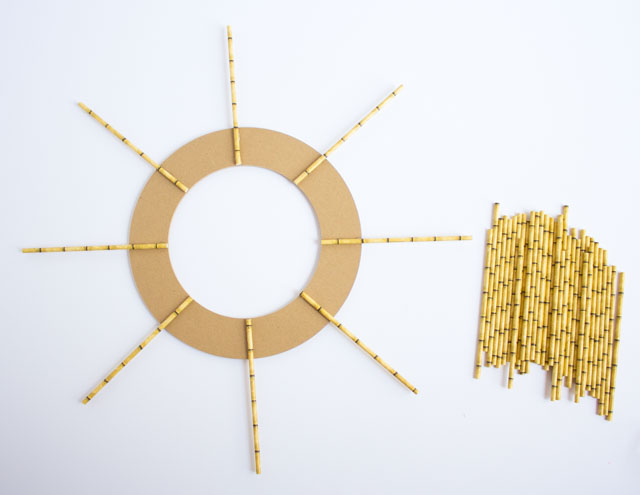 Step 3: Space out straws
Continue adding straws, spaced equally between the previous straws until you have covered the wreath form with 32 straws.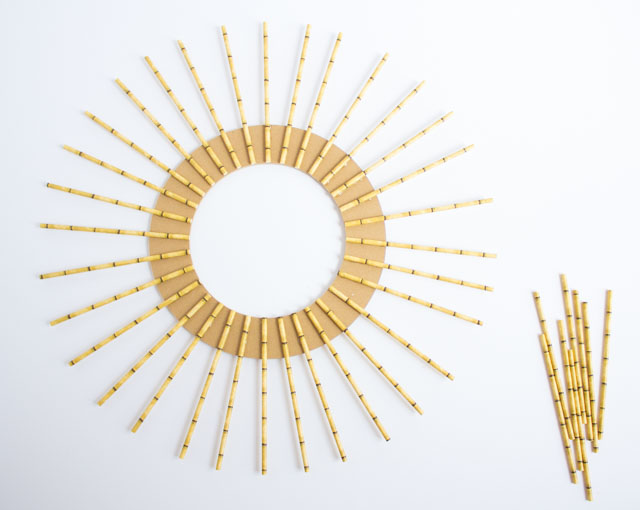 Step 4: Cut smaller straws
Cut smaller straws to fill in the remaining gaps. I cut a variety of straws 6.5″ inches long and some 5″ long.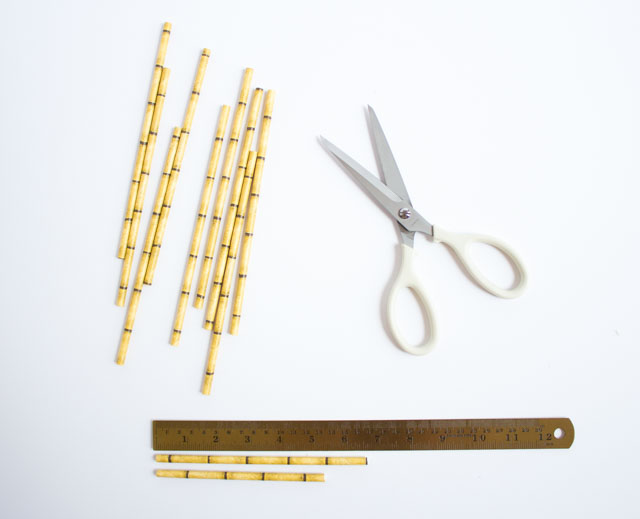 Step 5: Fill in all gaps
Add a 5″ straw and a 6.5″ straw between each of the full length straws. Continue until you have filled the entire wreath.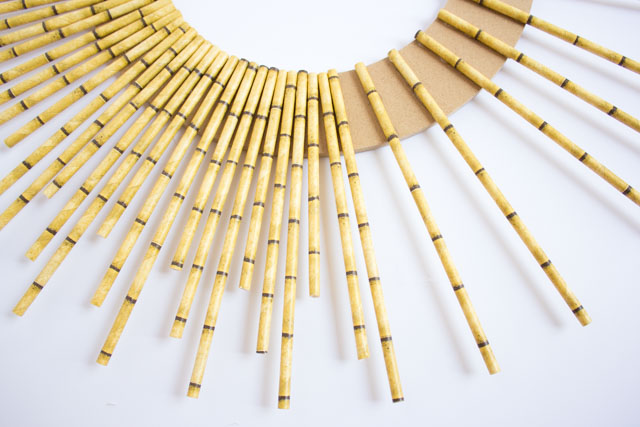 This starburst wreath really pops against a dark wall. I love how it looks above our dining room buffet, and it couldn't have been easier to make!
Want to make an entire year of wreaths for under $25 each?
Then you need this wreath ebook!