Mom Week: Egg Carton Flower Wreath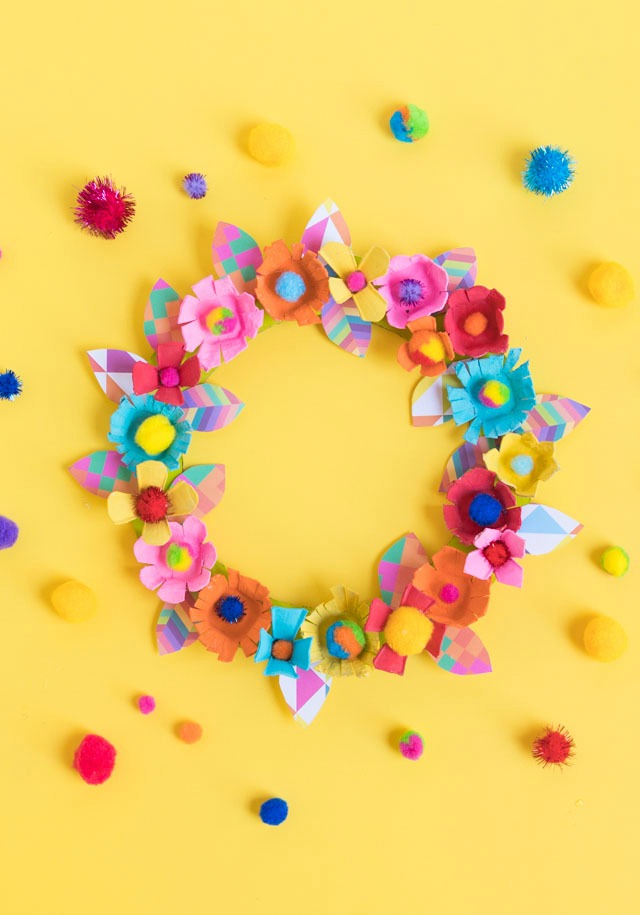 How to Make an Egg Carton Flower Wreath
It's Day 3 of Mom Week and I have the prettiest egg carton flower wreath you can make for mom. You may have seen egg carton flowers before, but this one is jam-packed with color and pattern using Kid Made Modern supplies. I love when I can incorporate recycled materials into my craft projects, especially kids crafts. This wreath uses two cardboard egg cartons along with Kid Made Modern paints, pom-poms and colorful paper from their Print Party paper pad.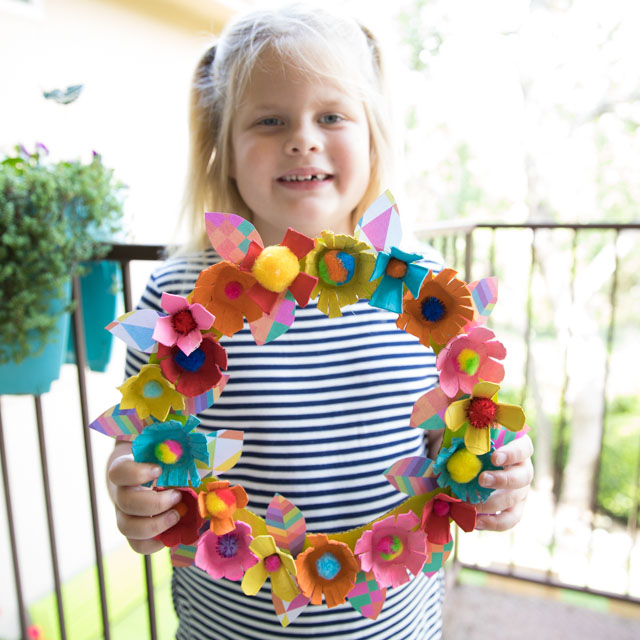 It does take some time to cut out all the flowers and paint them, so this is a great project to work on together for mom. You can experiment with various flower shapes using the different parts of the egg carton. Once dry, glue the flowers to a cardboard ring. My favorite addition are the pom-pom centers and colorful leaves. You can find the full tutorial and list of supplies on Kid Made Modern's Go Make Stuff blog.
While this is an awesome Mother's Day gift, its also a fun project to make any time of the year. I currently have mine hanging over the desk in my craft room!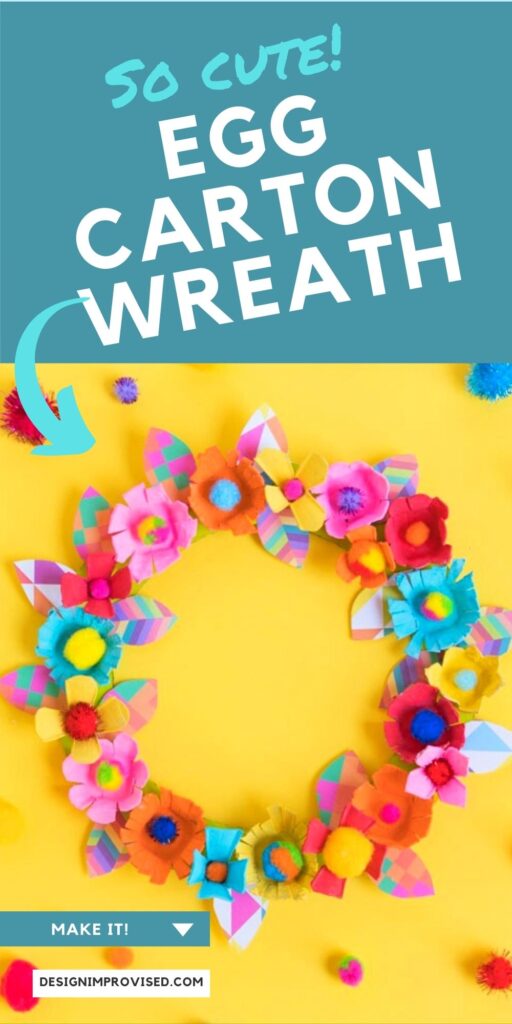 Head to Kid Made Modern for the egg carton flower wreath tutorial. Don't miss these other DIY Mother's Day ideas and come back tomorrow for Day 4 of Mom Week!
Like this colorful project? Then be sure to check out these other kids crafts!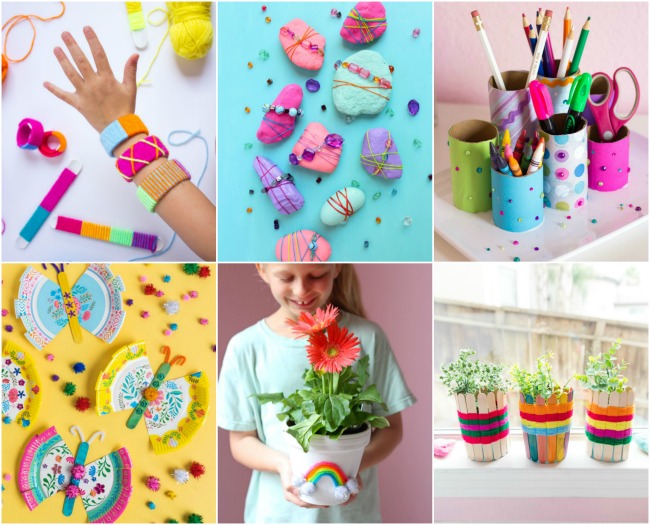 This post is sponsored by Kid Made Modern.