Unicorn Week! DIY Unicorn Balloons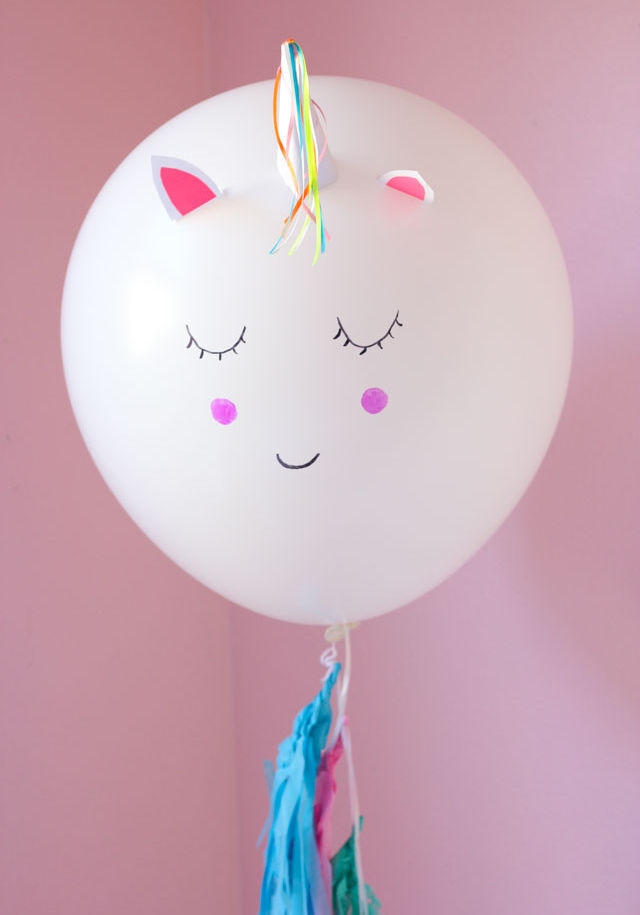 DIY Unicorn Balloons
Get excited, it is Unicorn Week on Design Improvised! We're kicking the party off with these giant DIY unicorn balloons! Yep, in case you haven't noticed unicorns are having quite the moment. If you have young daughters like me, then they are next to impossible to avoid. You'll find them on every type of clothing, accessory, and knickknack they covet. To get in on the unicorn fun, I've partnered with Oriental Trading to create several unicorn crafts that I think you're going to love. I'll be sharing them all week, starting with these sweet unicorn balloons!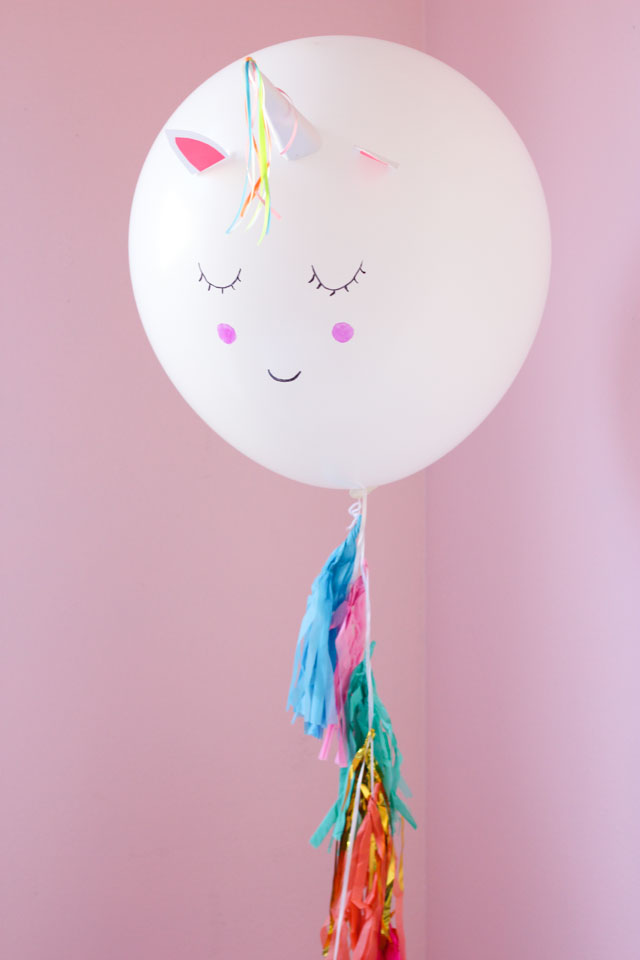 Crafting with big balloons like these 36″ white balloons is a lot of fun because they have enough helium in them that they can handle decorations added to them and still stay afloat. I transformed my balloon into a unicorn with the addition of a unicorn horn party hat, some paper ears, and a pretty tassel garland!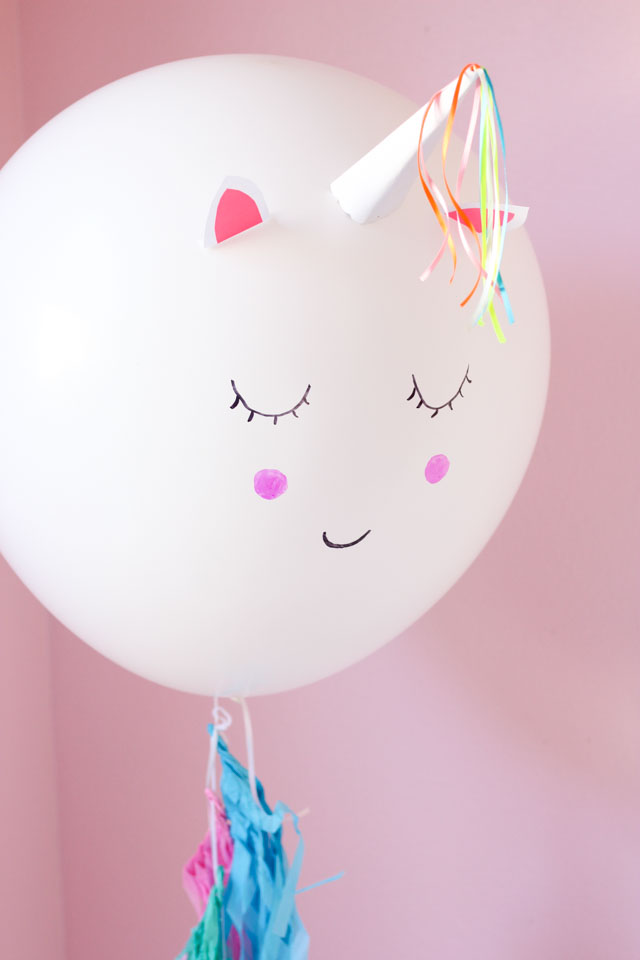 Just add a simple face with Sharpie markers and you have yourself a unicorn! These giant balloons make a big statement at a birthday party. Make two of them for an instant party backdrop. They will stay afloat for 6-8 hours without the tassel garland, and about two hours with the tassel (it weighs the balloon down quicker).

Like these unicorn balloons?
Then check out these other fun unicorn craft ideas!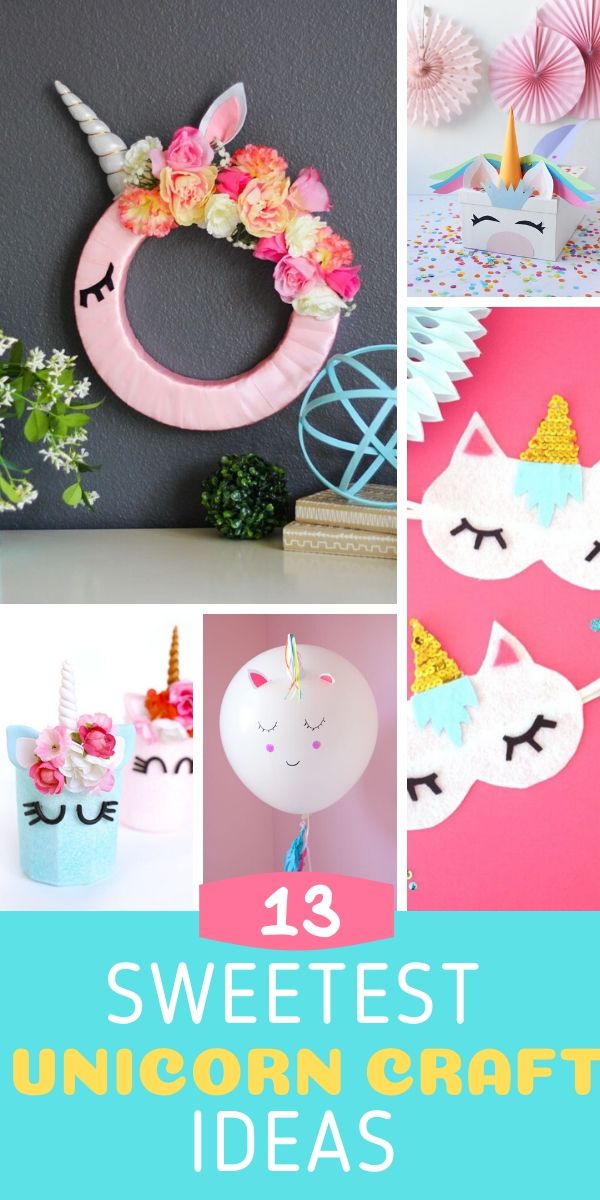 This post is sponsored by Oriental Trading.