Unicorn Week: No Sew Unicorn Pillows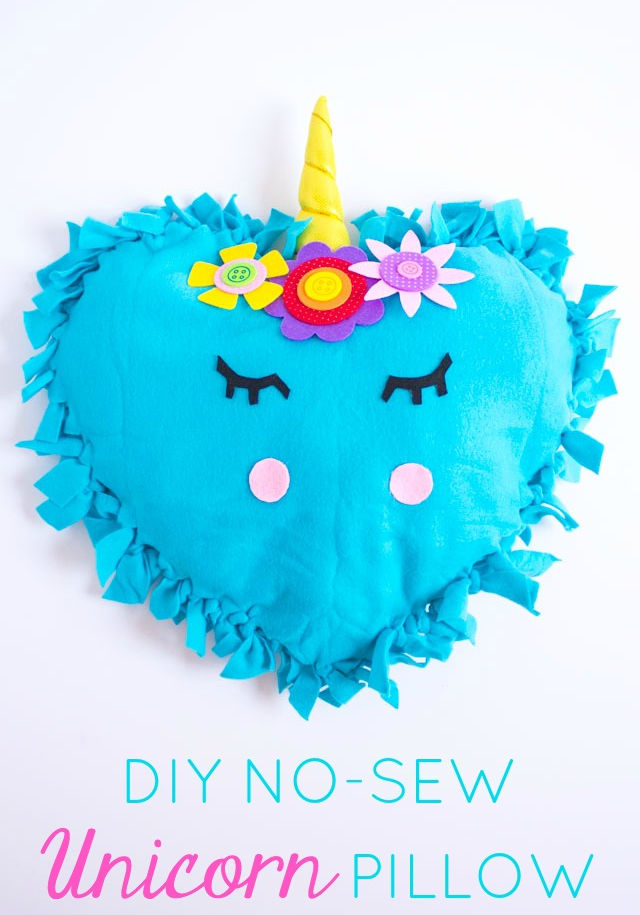 No Sew Unicorn Pillows
It's Day 3 of Unicorn Week and we have unicorn pillows! I hope you enjoyed the other unicorn craft ideas this week. Today I have a fun pillow project that is perfect for kids to make because there is no sewing required. You can make these pillows in under 30 minutes with supplies from Oriental Trading. In fact, they are so easy to make that I have now made four of them – one each for Stella and Hazel and two to give away as gifts! Read on for more details, and be sure to come back tomorrow for the last day of Unicorn Week.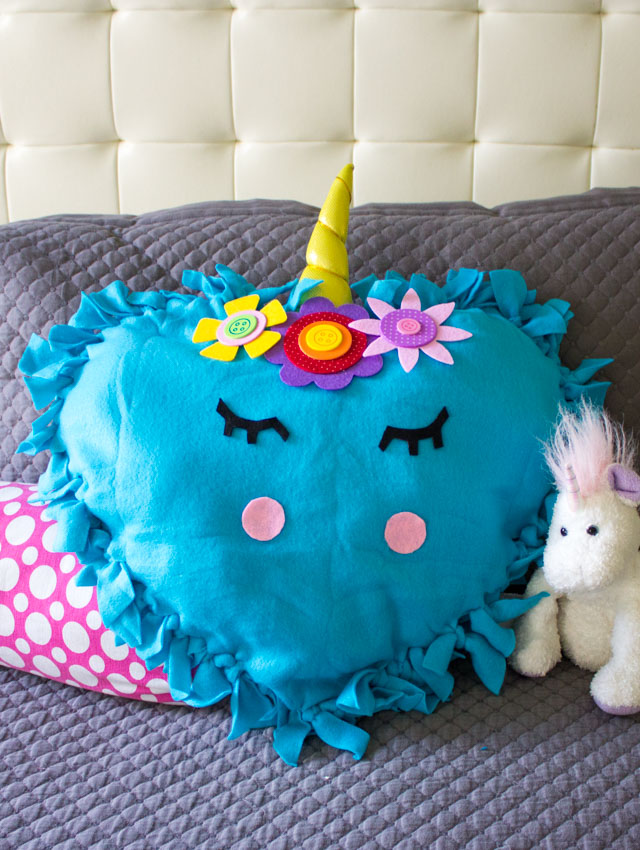 I made these simple no-sew unicorn pillows by starting with a heart-tied pillow kit from Oriental Trading (which will be back in stock at the end of June!). The kit includes 3 blue pillows and 3 pink pillows making it the perfect project to do together with friends. I think this would be a super sweet sleepover craft! The pillow ties are pre-cut so all you have to do is knot them together to form the pillow and then stuff with fiberfill. So easy!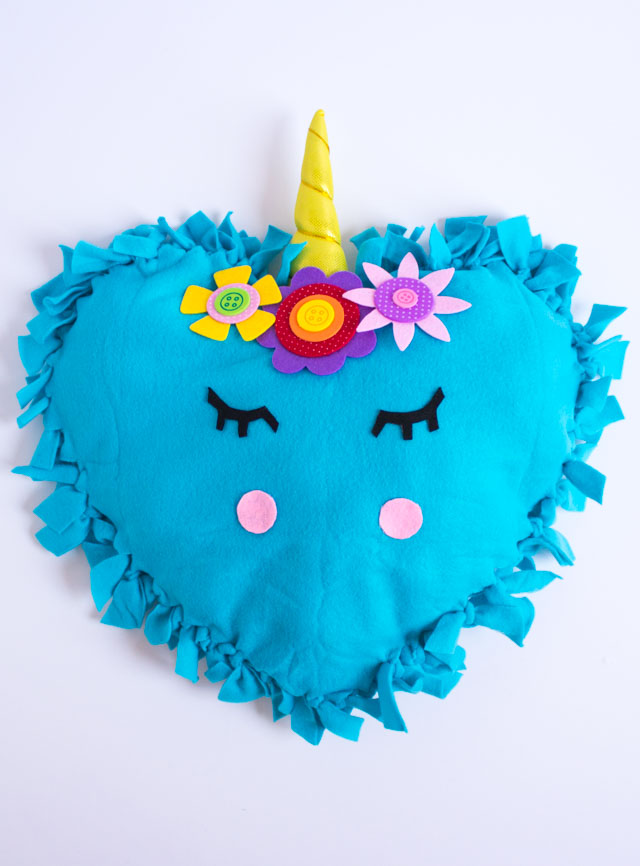 To decorate the pillow I used felt, a plush unicorn horn, and precut felt flowers. I love these so much that I have also used them to make this pretty spring floral wreath and to decorate this "Home Sweet Home" sign.
Head to Oriental Trading's Fun365.com site for the step-by-step unicorn pillow tutorial.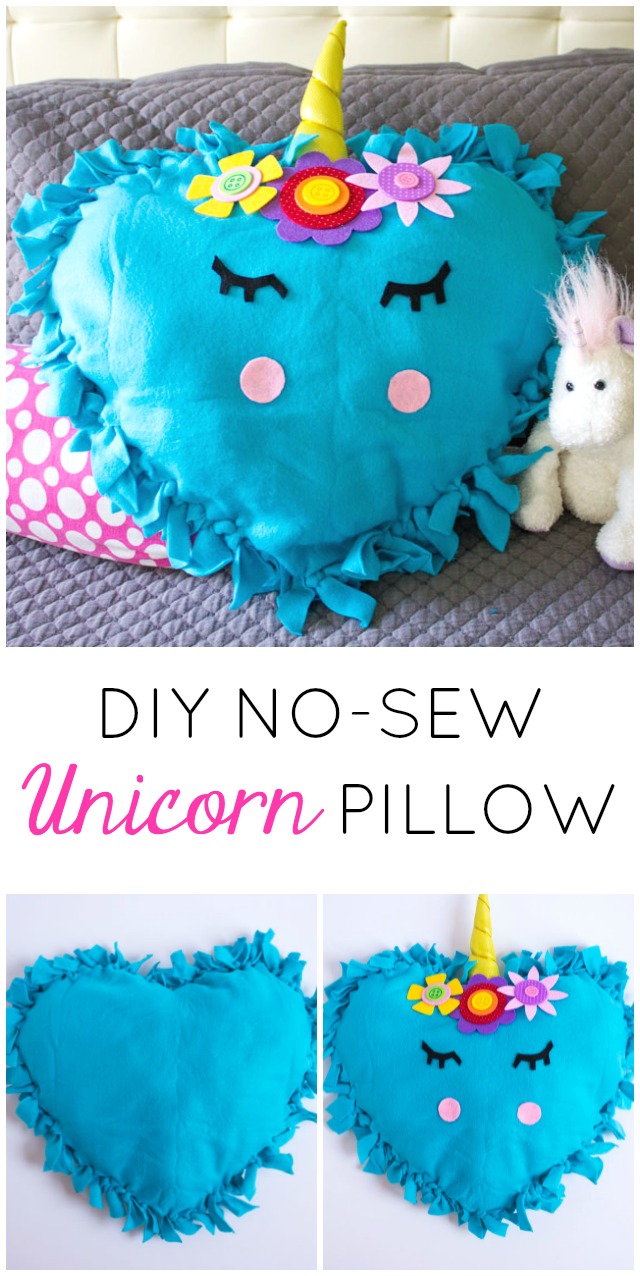 Like this DIY unicorn pillow?
Then don't miss these other unicorn craft ideas!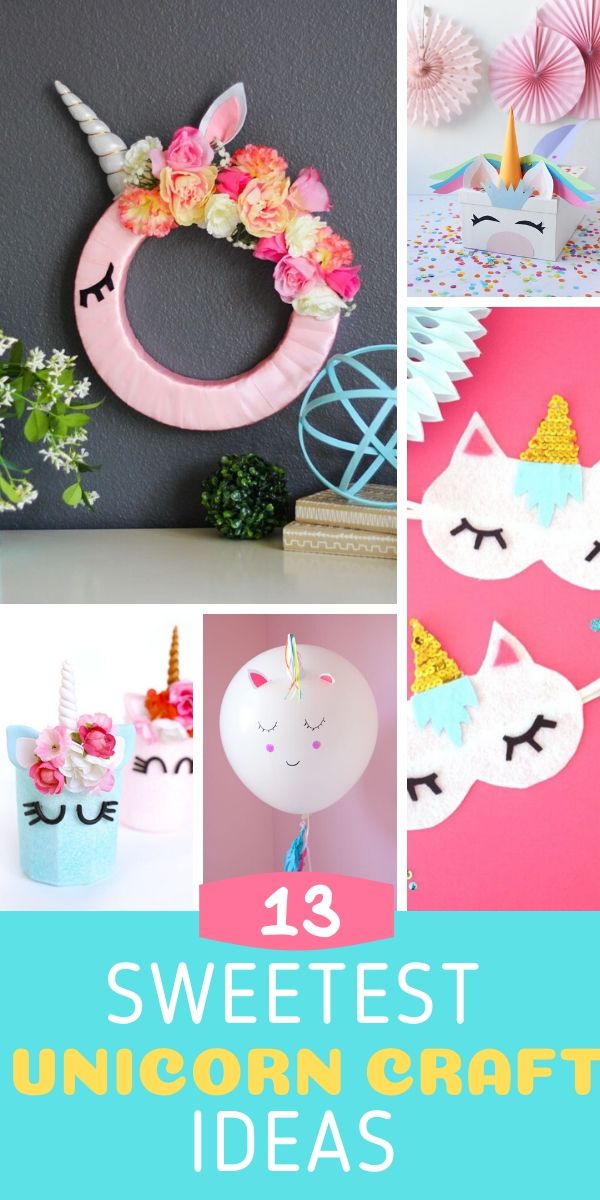 This post is sponsored by Oriental Trading.