Scandinavian Gatherings: Christmas Wheat Wreath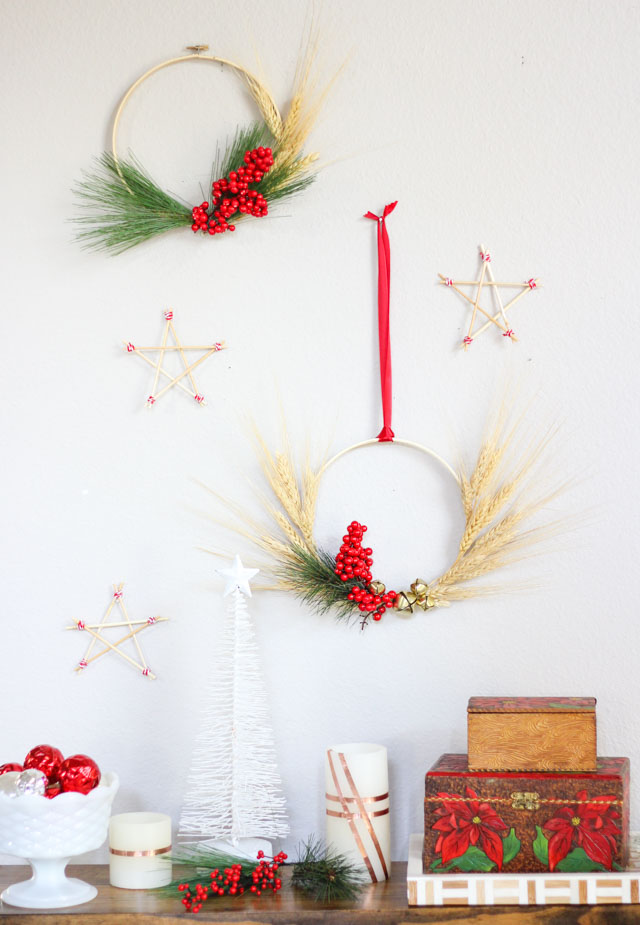 DIY Christmas Wheat Wreath
This post contains affiliate links. See my full disclosure.
Today I'm excited to share a Christmas wheat wreath project from Scandinavian Gatherings, a gorgeous book filled with Nordic-inspired recipes and projects by my friend Melissa Bahen of Lulu the Baker blog. I have known Melissa for years – she was one of the first bloggers I met after starting Design Improvised. It has been so awesome to watch my creative friends expand beyond blogging to achieve amazing things like publishing their first book, and boy is Melissa's book a beautiful one! It is the epitome of hygge living – filled with warm and cozy images, delicious recipes, and simple Scandinavian crafts.
Wheat Wreaths from Scandinavian Gatherings
Read on to see the DIY wheat wreaths and stars I made based on projects in the book: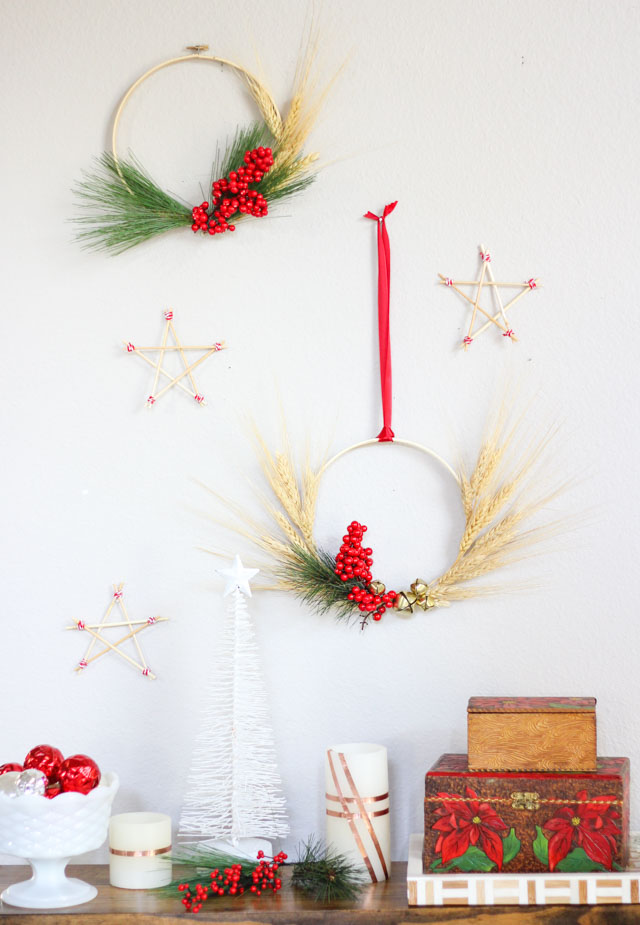 This was my first time using wheat in a craft. It was fun to work with and creates such a pretty, wispy effect when made into a wreath. I found bunches of wheat at Michaels and happened to run into my friend Heather at the store while buying it. She laughed when I told her I "had come to Michaels to get some wheat." She said wheat was one thing she never thought to get there – ha! 😉 But I guarantee you will want to after reading Scandinavian Gatherings!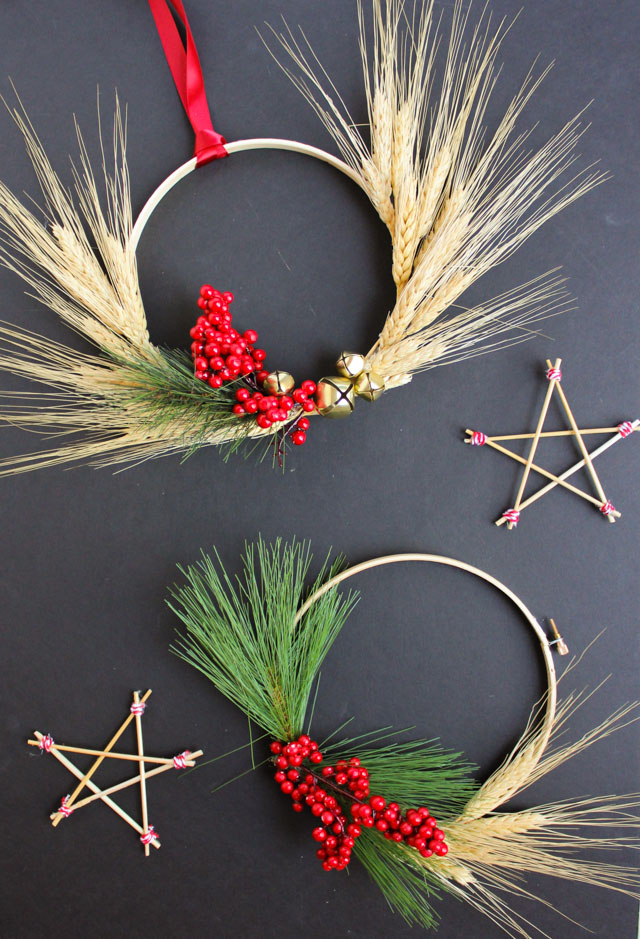 Scandinavian Gatherings marries Melissa's lifelong love of cooking and making with her Norwegian heritage. Each chapter features inspiration for a different intimate gathering with family and friends – from a Midsummer Feast to a Christmas Cookie Exchange.
Melissa shares a tutorial for a couple versions of wheat wreaths as part of her Christmas Eve Supper chapter. Each version uses a simple embroidery hoop and wheat. I made her half-circle wheat wreath. Then I added a few additional embellishments like faux berries, greenery, and jingle bells to put my own Design Improvised spin on it! This full wheat wreath in her book is gorgeous as well: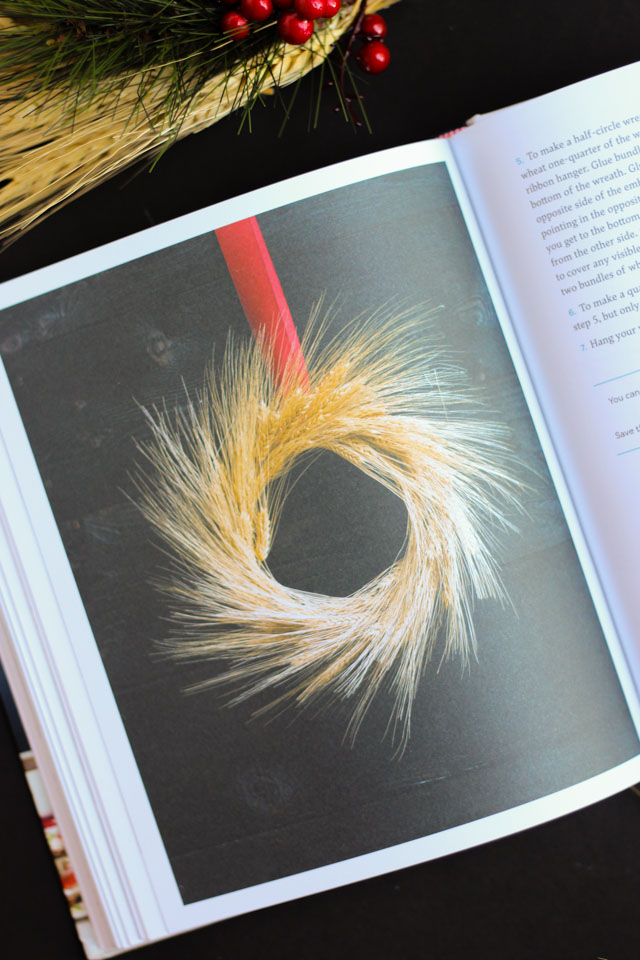 I was able to use the ends of wheat stalks left over from my wreaths to make these sweet star ornaments in Melissa's book!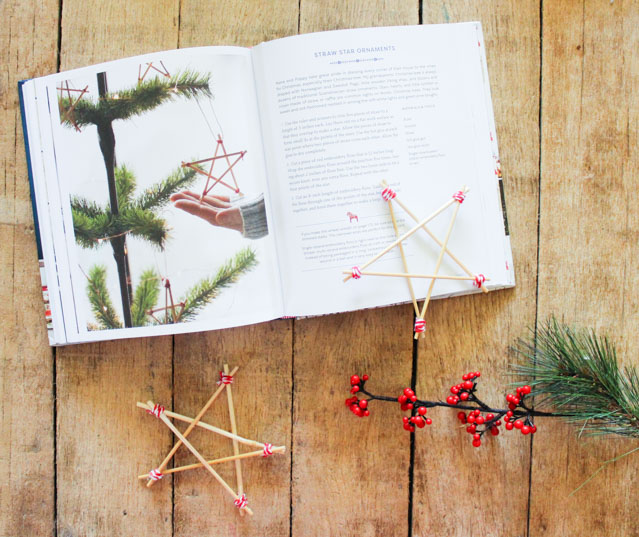 I love how this Christmas wheat wreath turned out. Thanks for introducing me to my first Scandinavian crafts, Melissa!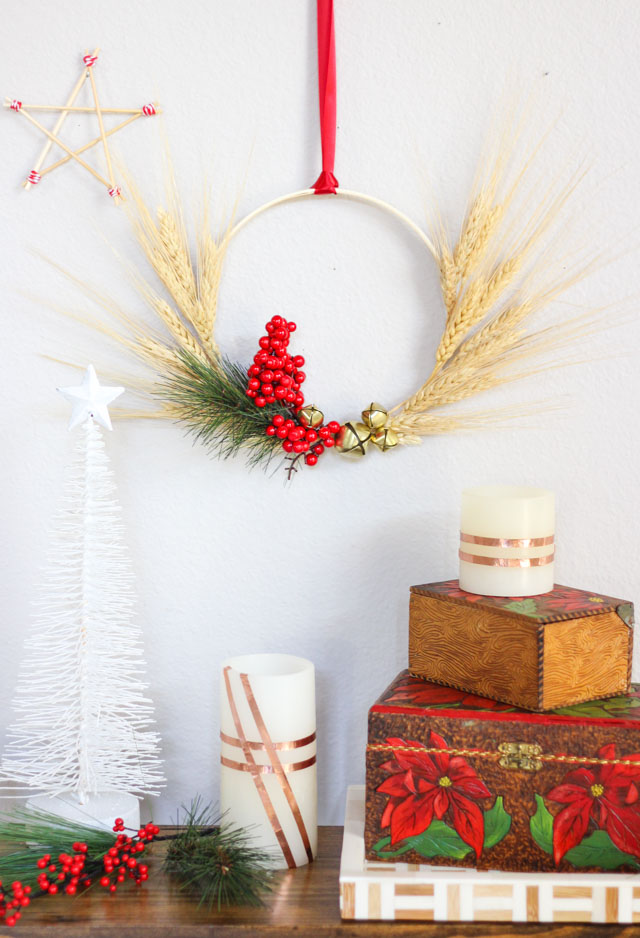 Scandinavian Gatherings is the perfect holiday gift for a friend or family member. Find it on Amazon or wherever books are sold!