Turn Clothespins into Snowflakes!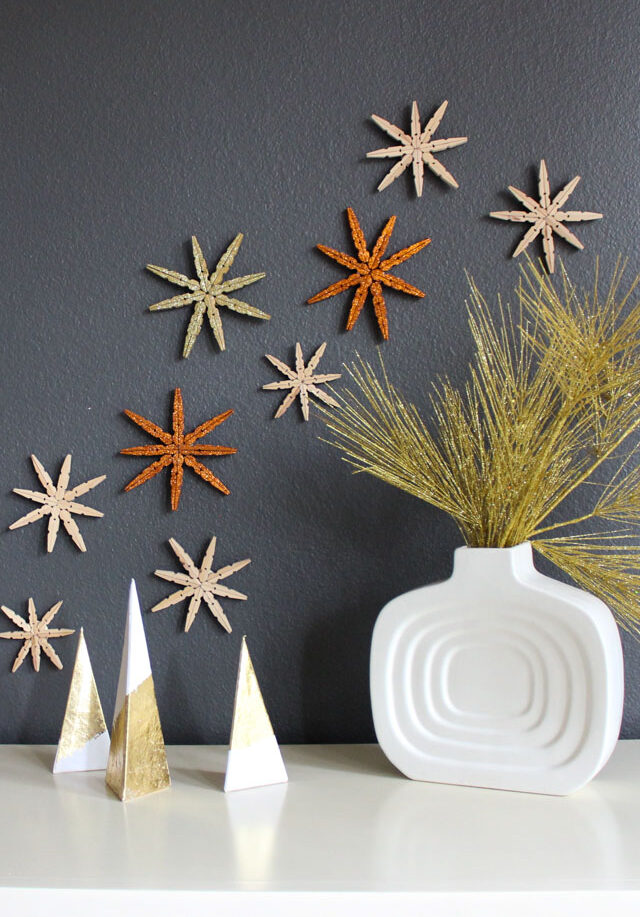 DIY Clothespin Snowflakes
Introducing my clothespin snowflakes for simple Christmas decor! This month my friends at Oriental Trading challenged us to use clothespins in a creative way. I've crafted with clothespins to make a wreath and garlands before, but these snowflakes are a first for me. The neat part about the snowflakes is that they no longer look like clothespins because they've been deconstructed! It's as simple as popping off the spring that holds them together.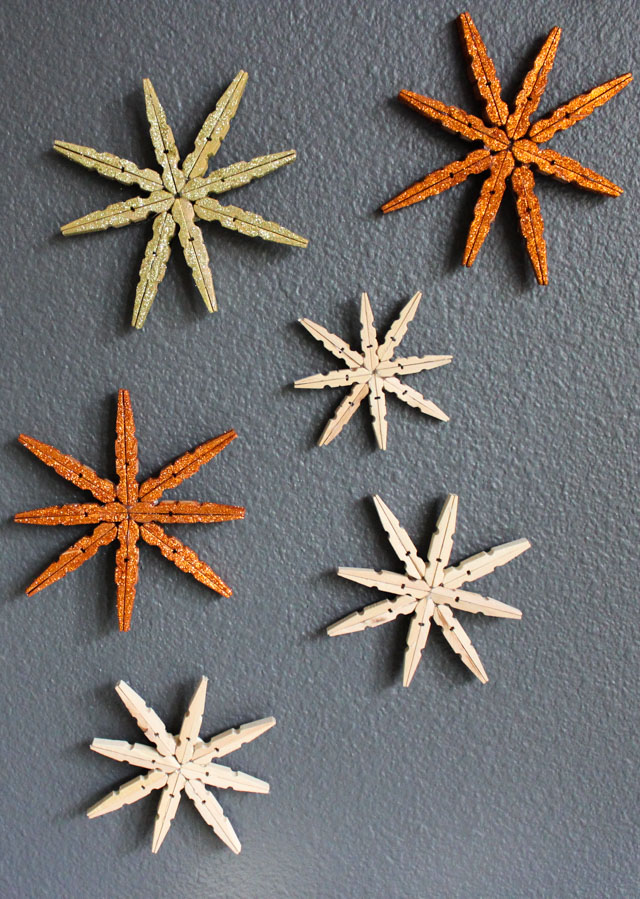 I used a mix of metallic glitter clothespins and plain wood clothespins in two different sizes to create a pretty grouping of winter wall art. I love mixing in some textural elements on our walls in addition to framed art. Just a small amount of poster putty on the back is all you need to adhere them to the wall. You could also hot glue a loop of string on the back of the snowflakes and use them as Christmas ornaments on your tree!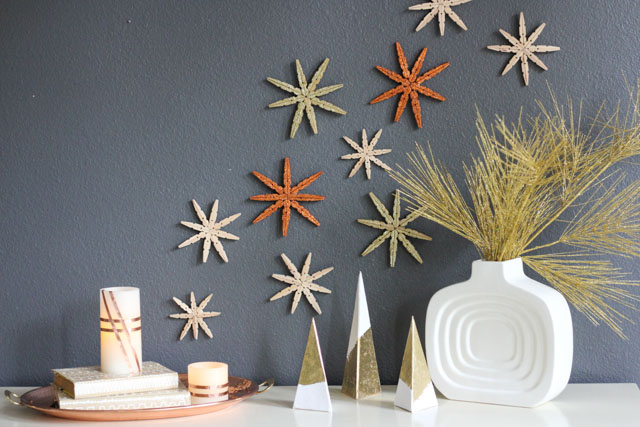 While these are perfect for Christmas, I think you could easily keep them up all winter. They especially pop against a dark wall.
Be sure to check out these other clever clothespin crafts for the Supply of the Month Challenge:
Head to Oriental Trading's Fun365.com for the step-by-step clothespin snowflake wall art tutorial and full list of supplies!

Love these snowflakes made with clothespins?