The Prettiest DIY Spring Butterfly Wreath!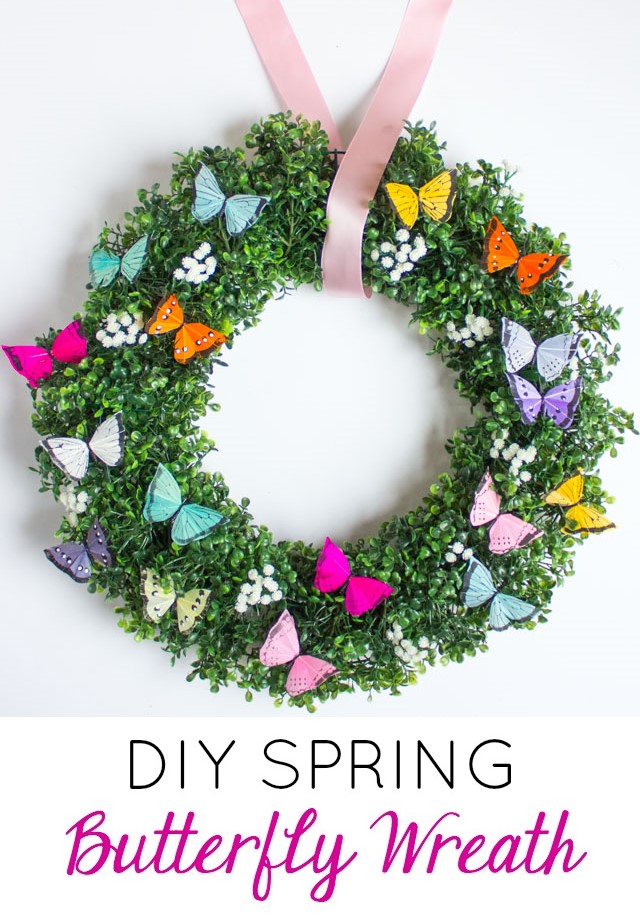 DIY Spring Butterfly Wreath
Introducing my DIY Spring Butterfly Wreath! I'm guessing you've seen these butterflies before. Once I find a craft supply I love, I become a bit addicted to using it. These pretty feather butterflies from Oriental Trading are my latest obsession! I used them to create this simple boxwood and butterfly wreath perfect for spring, but I've also used them to decorate balloons, fill a bird cage, and make a bouquet. I think you're going to need some of these butterflies in your life too! What would you make with them?
DIY Butterfly Wreath
You only need a few supplies to make this simple butterfly wreath. You can head to Oriental Trading's Fun365.com for the step-by-step tutorial and full list of supplies.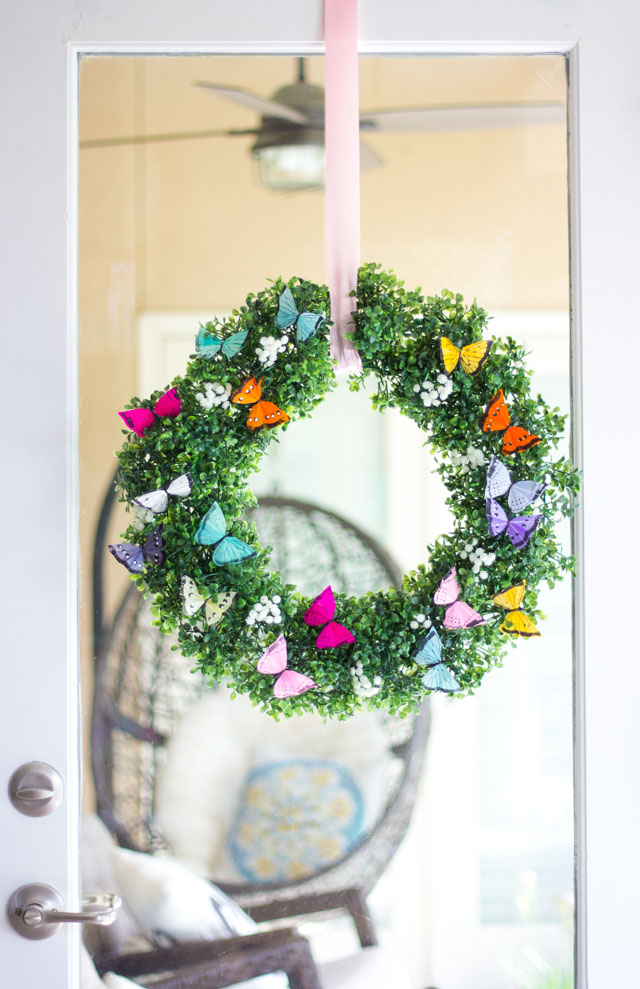 I love to hang a lot of my wreaths indoors, and this one is looking great on the door out to our balcony! The wreath uses a boxwood garland that looks like the real deal! I also dotted the wreath with some faux baby's breath.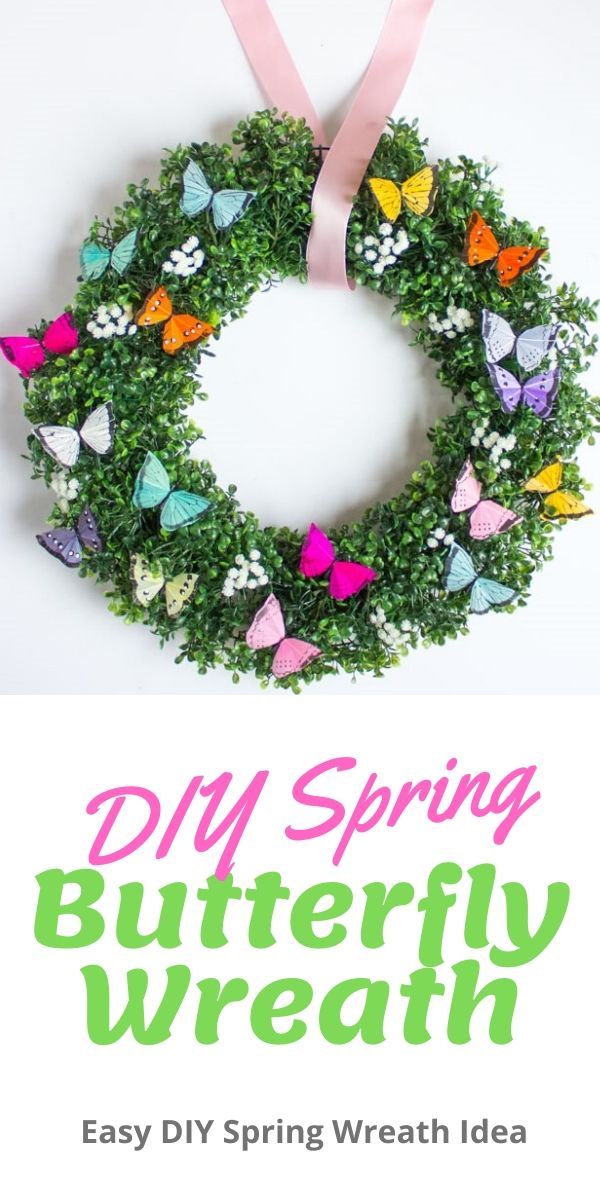 More Butterfly Craft Ideas for Spring
If you want some more inspiration for using these feather butterflies, here are the other projects I've made with them:
Fill the base of a decorative bird cage with moss, add a twig from your yard, and glue several feather butterflies to the twig and around the outside of the cage.

Fill mason jars with faux (or real!) baby's breath. Insert some feather butterflies into the bouquets to make it look like they are perched on the flowers.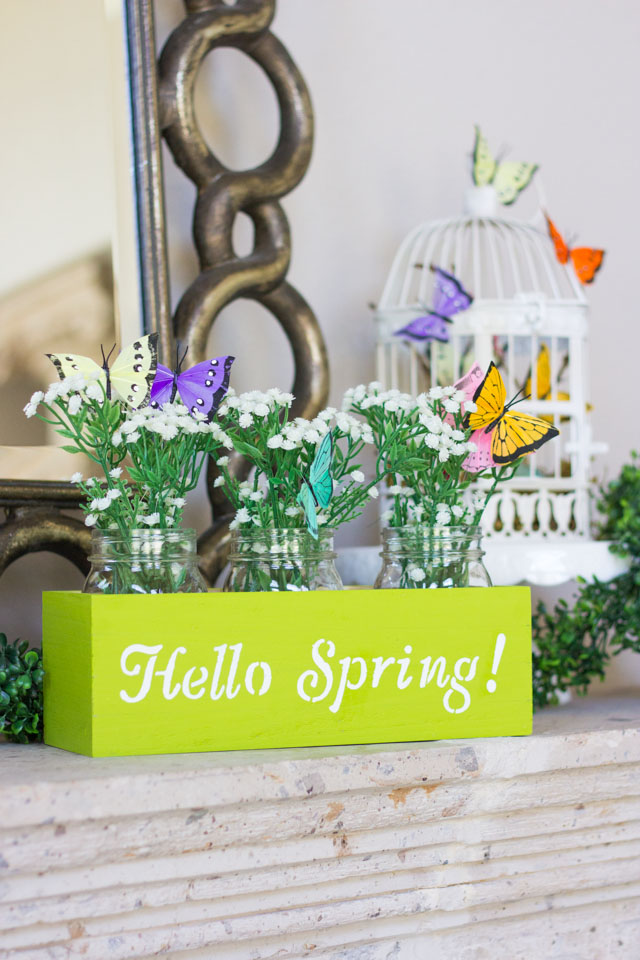 These lightweight feather butterflies make for the pretties DIY balloon decoration! Just add to balloons with a small dab of hot glue on the low temp setting.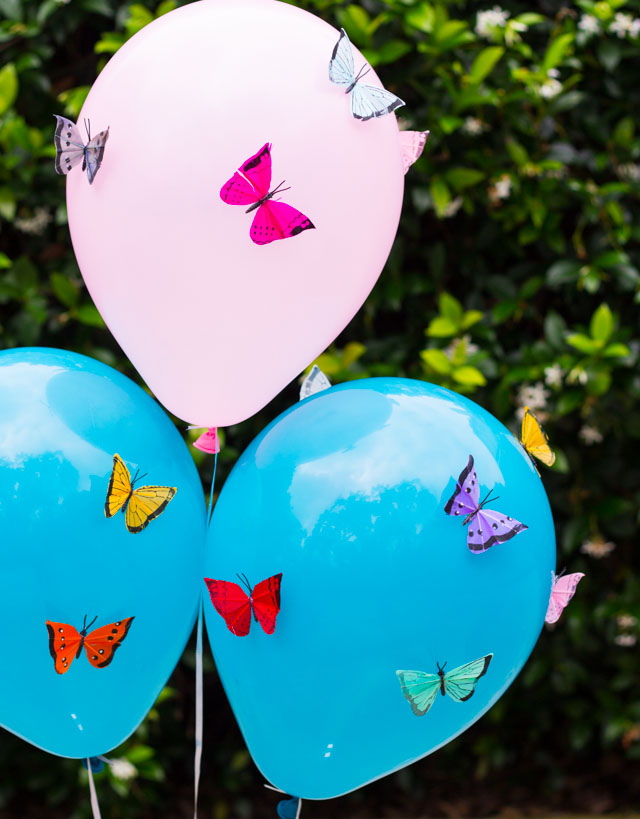 Head to Oriental Trading's blog for a full list of supplies and the step-by-step butterfly wreath tutorial! This post is sponsored by Oriental Trading.