Host a 2020 Kentucky Derby Party!
Have you ever wanted to host a Kentucky Derby party? Now's your chance! The annual horse race is now happening on Saturday September 5, 2020. I've partnered with my friends at hayneedle.com to provide you with some inspiration for hosting your own derby viewing party in style.
You don't need to spend a ton of time prepping for your party. Just place comfy seating around the TV, stock a bar cart with mint juleps, and incorporate a few equestrian details. Oh, and don't forget your DIY floral derby hat! Read on for more photos of my Kentucky Derby watch party shoot, and head to Hayneedle's blog for my 7 tips for hosting your own Kentucky Derby party.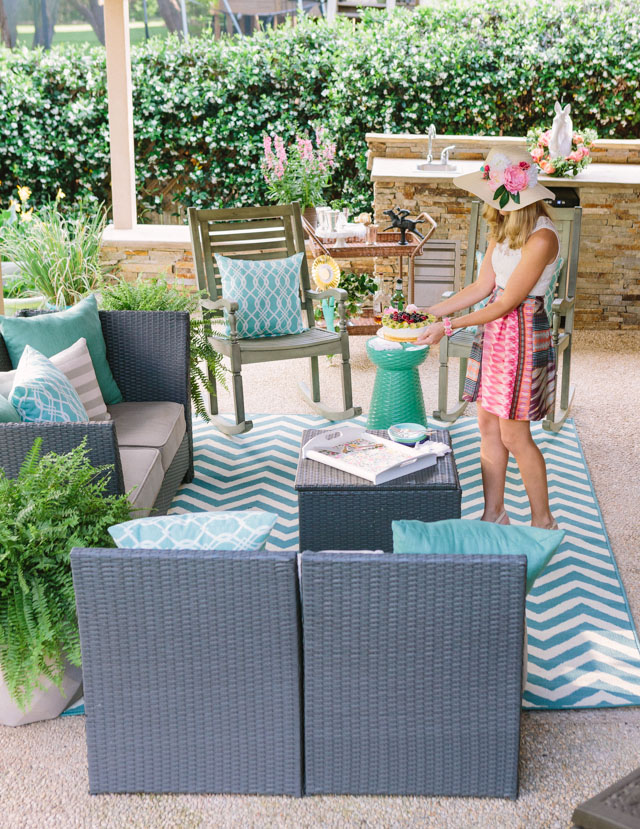 Hold Your Kentucky Derby Watch Party on the Patio
The weather here in San Antonio has been great, so I set up for our party on the backyard patio where we have a TV. I swapped in a few turquoise pillows on our outdoor sectional and a new chevron rug from Hayneedle to refresh the space for the spring. I also added two rocking chairs for additional comfy seating and a touch of Southern style. Although no need to buy new furniture for your party! For a quick refresh, swap in some new accent pillows in bright colors. A couple inexpensive potted plants also can add new life to the patio. I especially love Boston ferns because they make a big impact for not a lot of money.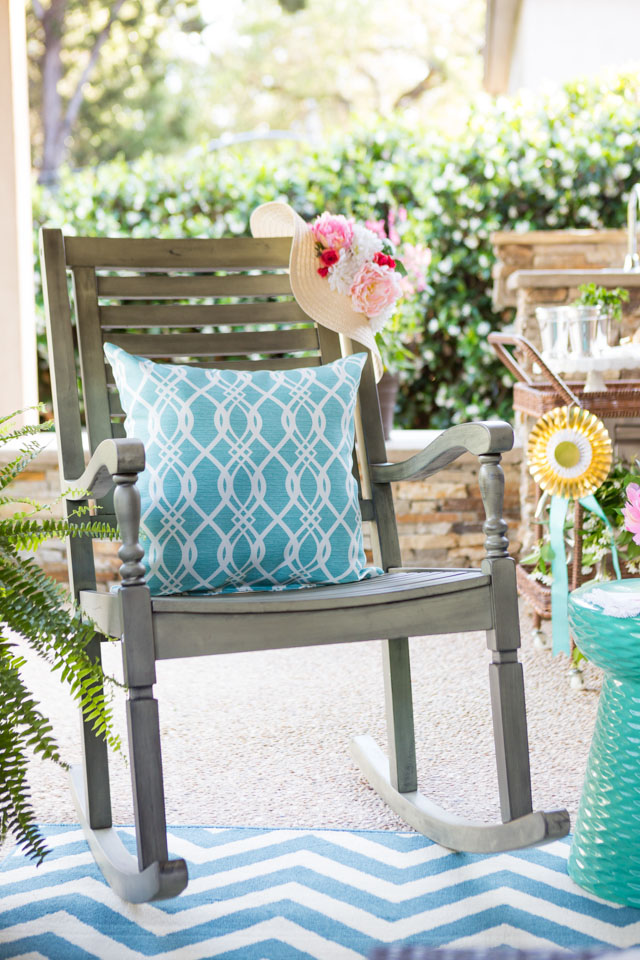 Incorporate Equestrian Details
Hayneedle had lots of fun equestrian details to incorporate into your 2020 Kentucky Derby party, like this horse head sculpture (similar to to the one I used) that I adorned with a rose wreath as a nod to Derby's "Run for the Roses".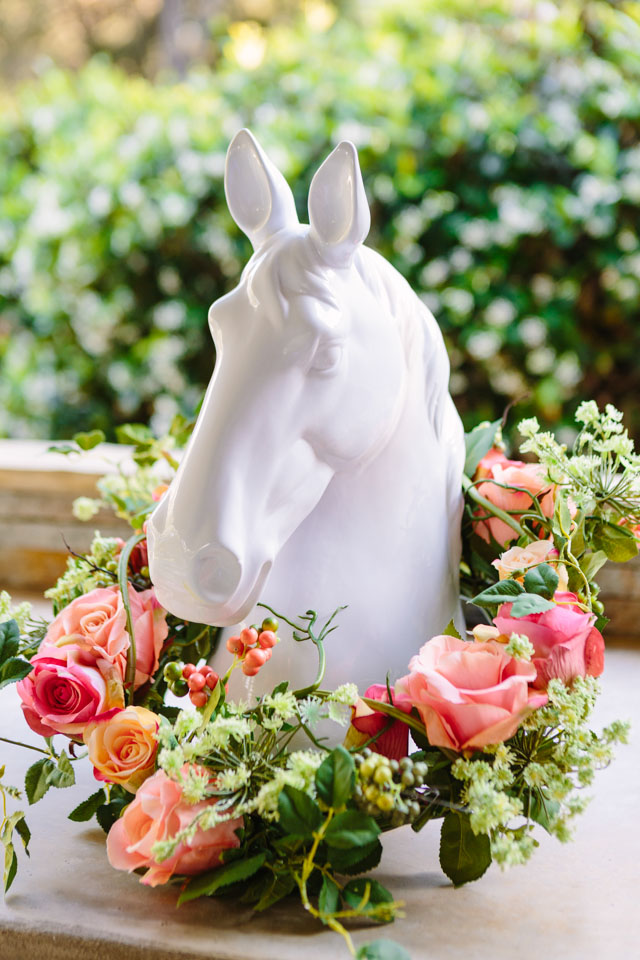 Look around your home for accents that could go with the derby theme like an old trophy. I filled a giant trophy with jasmine from our yard.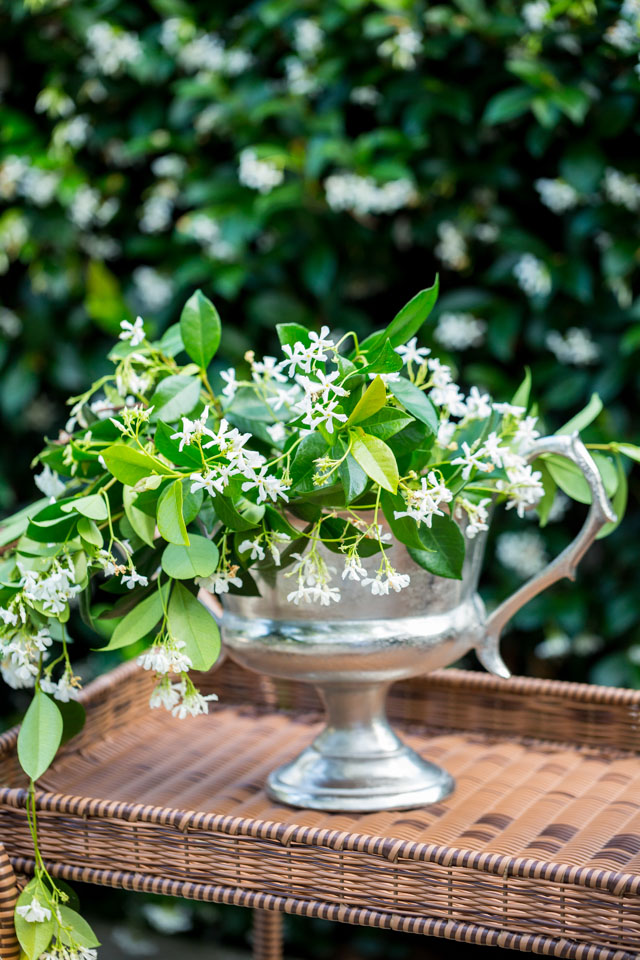 Stock the Bar for Mint Juleps
Hayneedle has everything you need to stock your Derby party bar, including the classic mint julep cups in silver, nickel, or copper.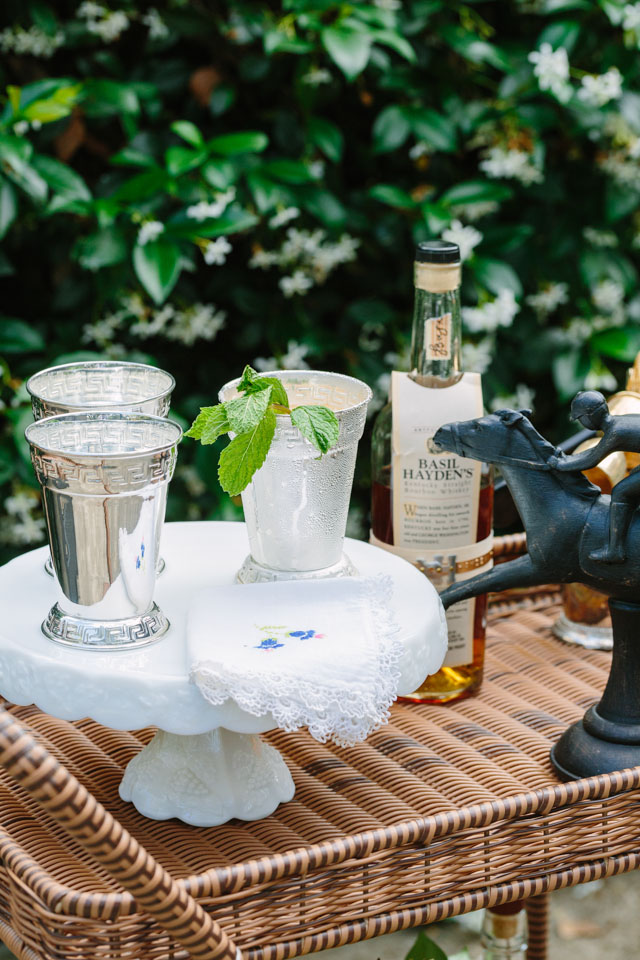 Craft Up Some Inexpensive 2020 Kentucky Derby Decor
Don't miss my tutorial for how to make your own floral derby hat in under 15 minutes!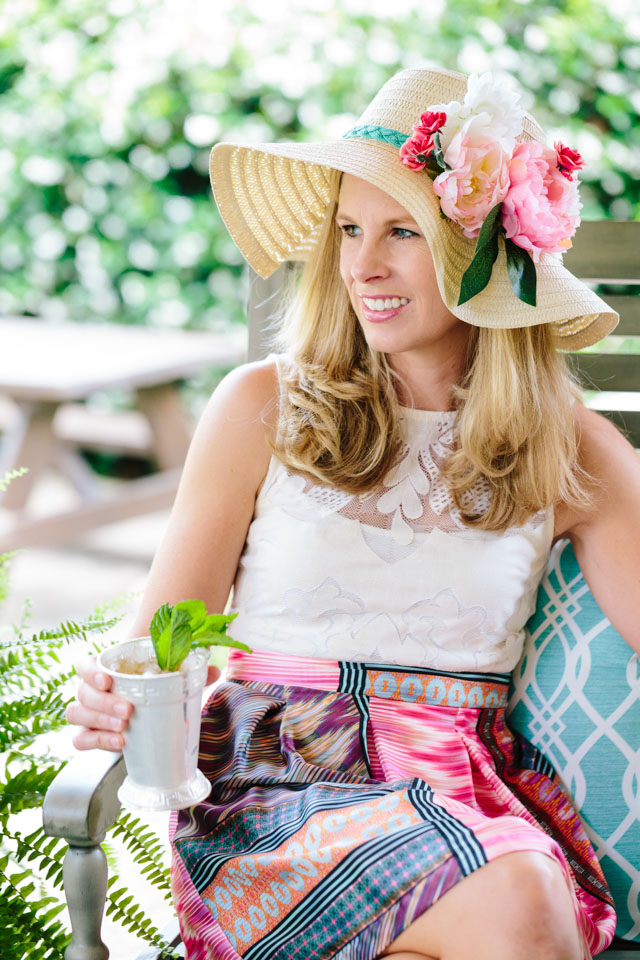 I also created this beautiful ribbon banner with inexpensive paper fans and ribbon. Check out the step-by-step derby ribbon banner tutorial.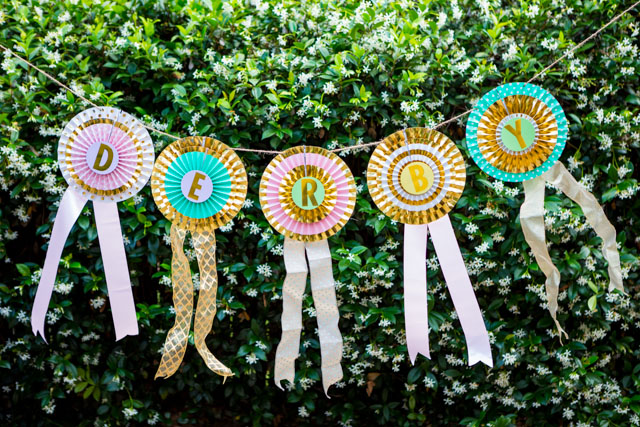 I hope this provides you with some inspiration for your own 2020 Kentucky Derby Party!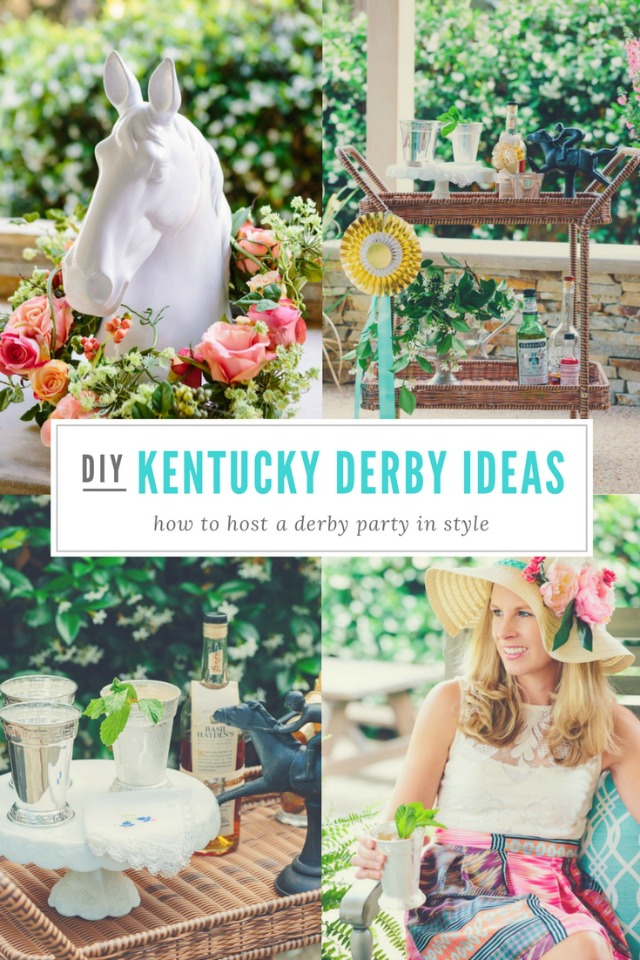 Head to Hayneedle's blog for my 7 tips for hosting your own Kentucky Derby party and check out my idea board for products similar to those seen here. This post is sponsored by Hayneedle.