DIY Wall Hooks
The back-to-school ideas keep coming! These personalized wall hooks are fun to make whether you're an adult or a kid. When I saw these colorful geometric foam stickers from Oriental Trading, I knew I had to incorporate them into a craft, and their DIY circle wall hangers were the perfect pairing. You can personalize these to make one-of-a-kind hooks for backpacks (like my pom-pom backpack!), coats, keys, you name it!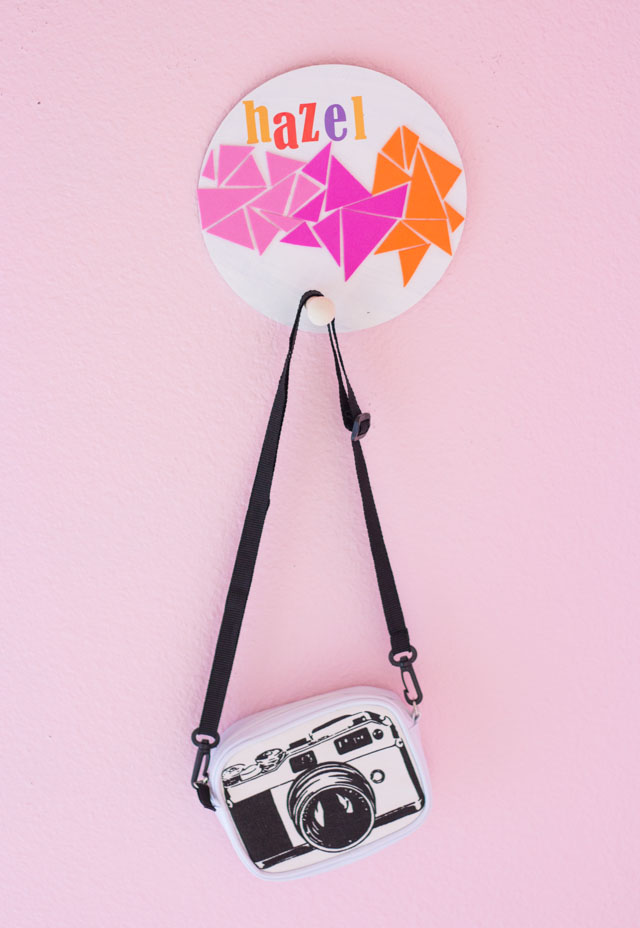 I made one for each of my daughters, using colorful alphabet stickers to personalize them.
I also made one for myself…just because! It was fun to experiment with different triangle designs. I apparently have a thing for triangles – check out my triangle balloons, geometric wall art, and triangle covered notebooks! 😉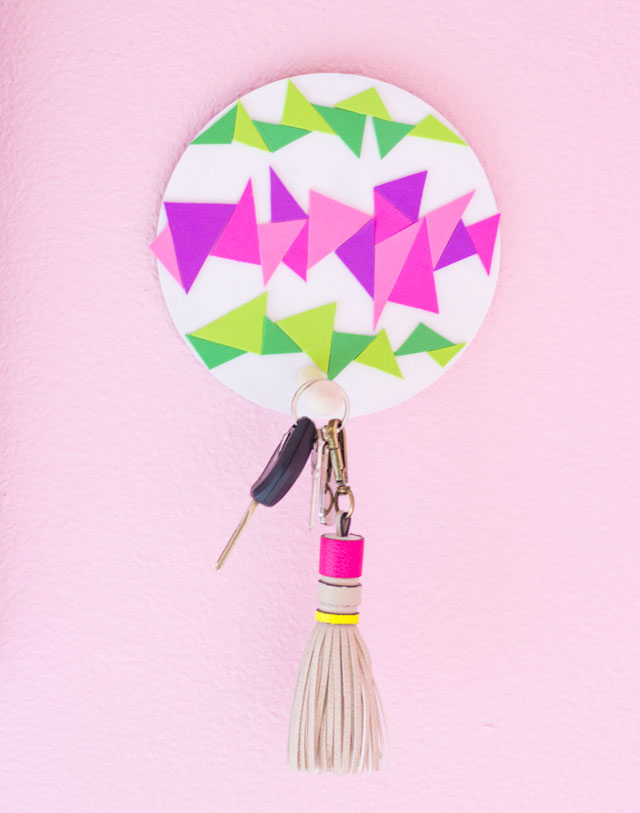 Supplies for DIY Wall Hooks
DIY wall hooks (look in the DIY wood aisle at the craft store)
Alphabet stickers
White acrylic craft paint
Foam brush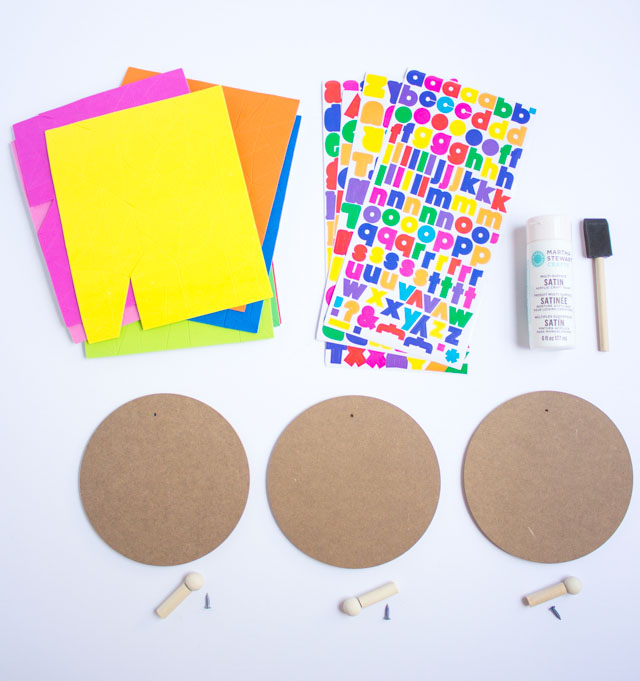 How to Make Geometric Hooks
1. If you want, you can first paint each wall hanger with craft paint. I painted mine white with a couple coats of paint.
2. Time to get creative! Add the geometric stickers in whatever combination of colors or patterns you want.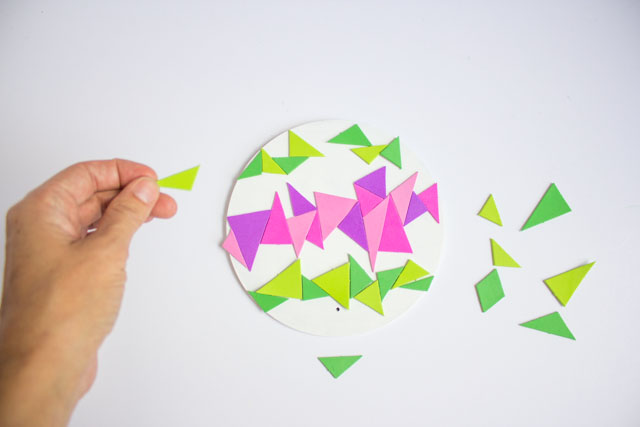 3. Personalize your wall hook by adding alphabet stickers.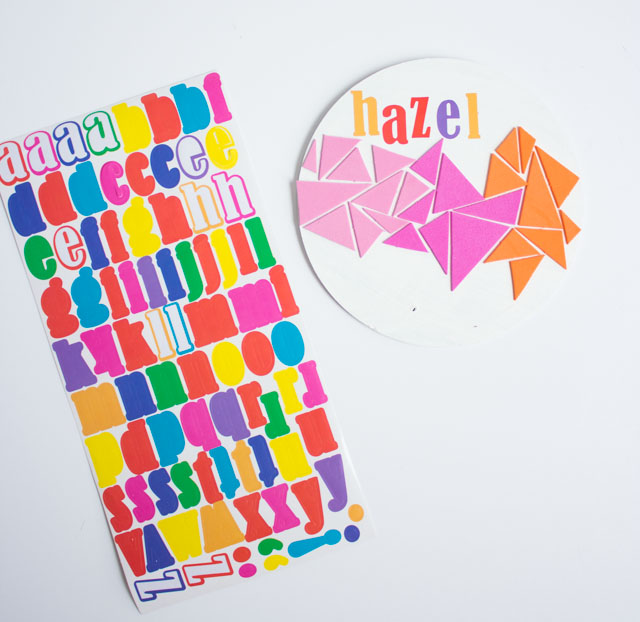 4. Finish the wall hooks by screwing in the dowel (you'll want a small screwdriver for this).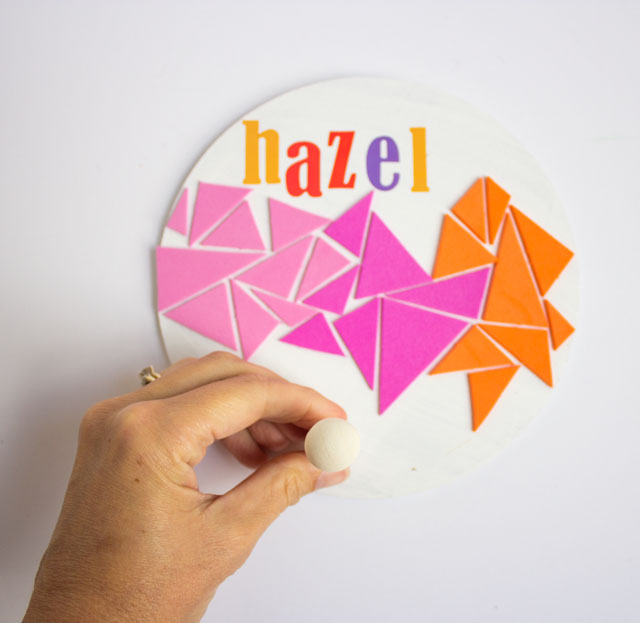 These are so much more fun than just a regular hook!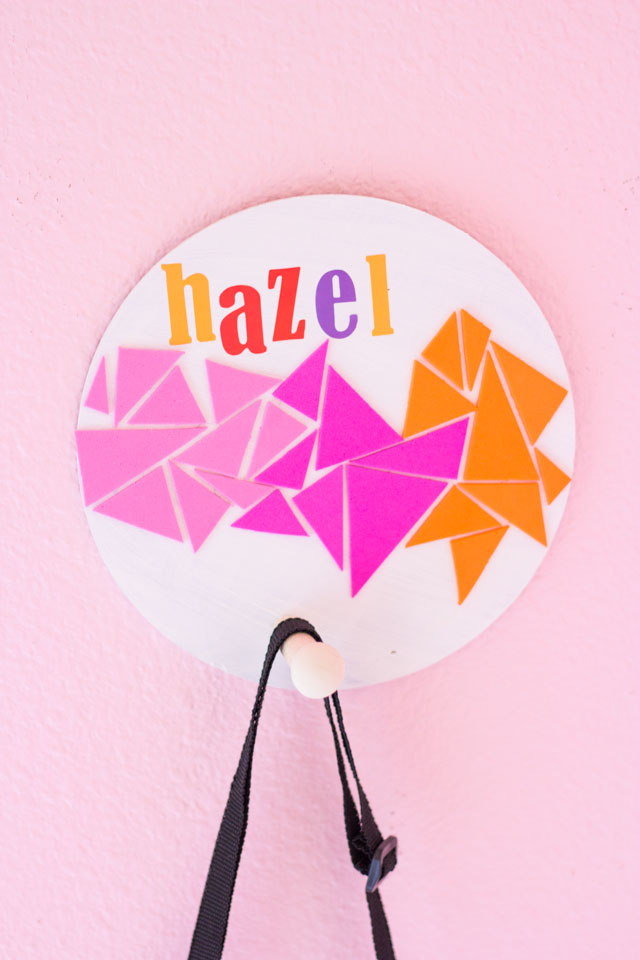 The back of the wall hooks include a metal bracket to hang, but if you plan to hang heavy items from the hook you may want to secure it more firmly to the wall.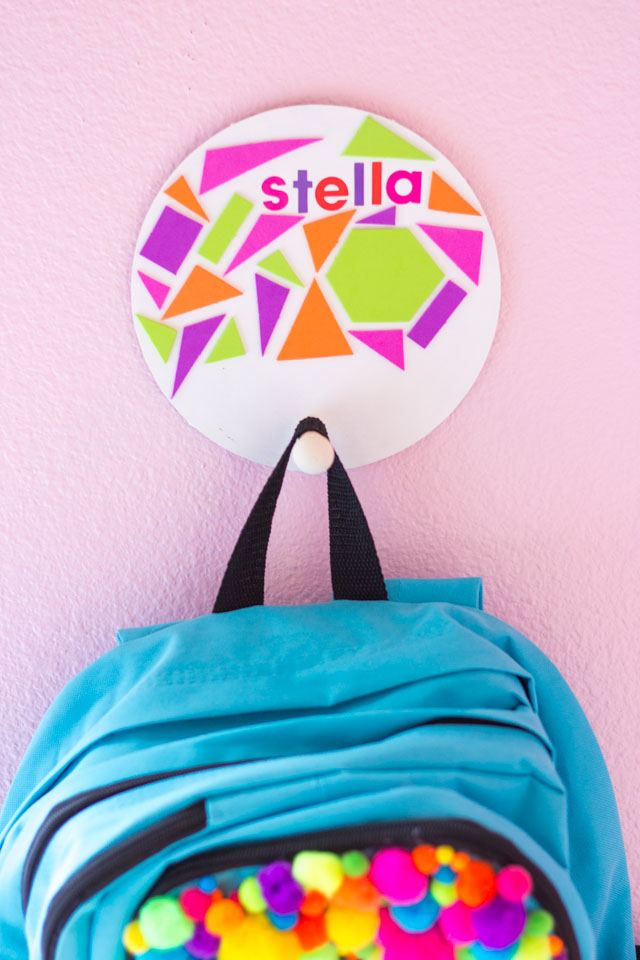 Stella and Hazel had fun making their own versions of the hooks, and plan to hang them up in their closet!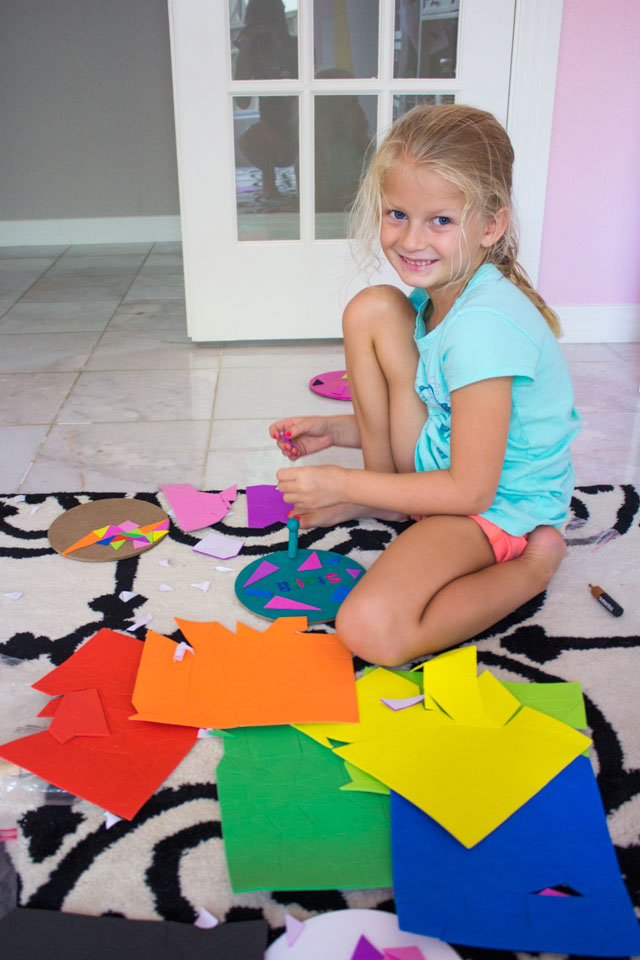 Here are their versions – I love how colorful they are!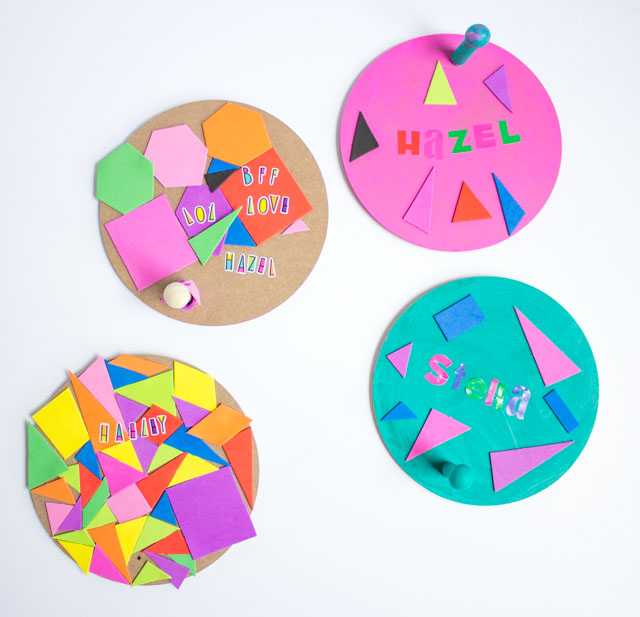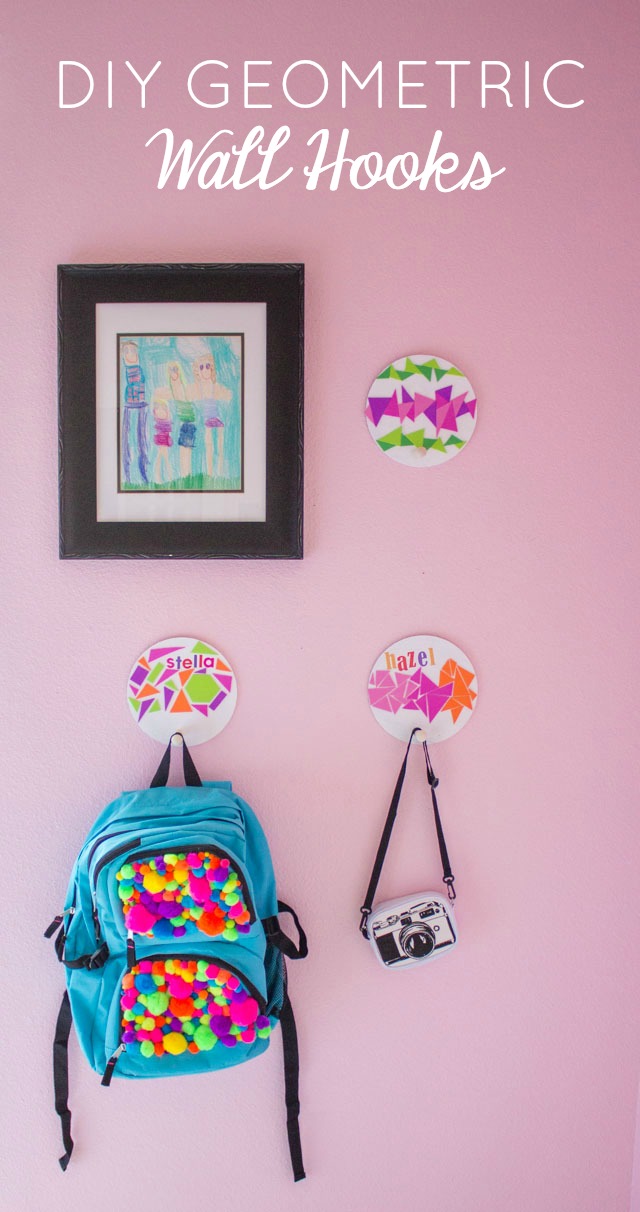 Thank you to Oriental Trading for providing the product for this post!