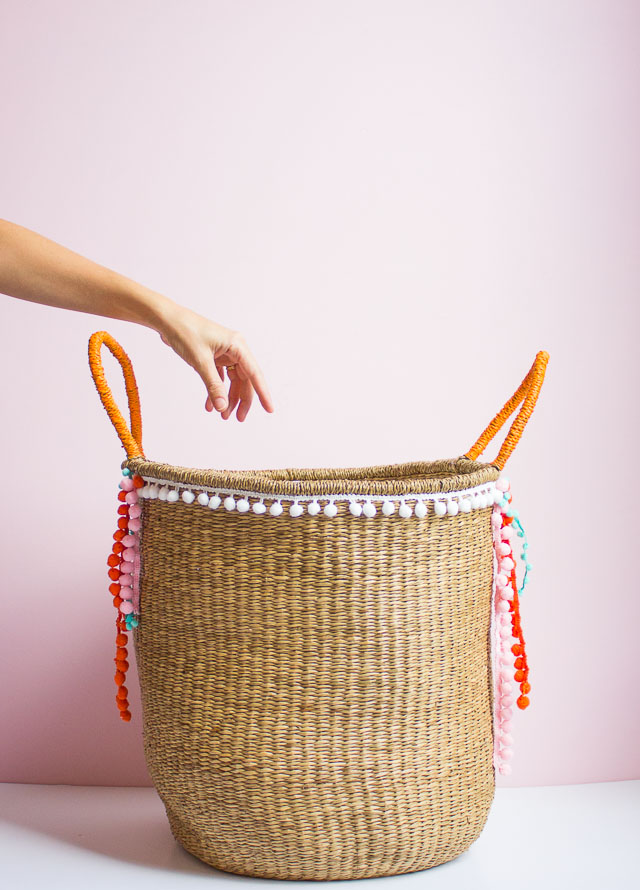 DIY Pom-Pom Trim Basket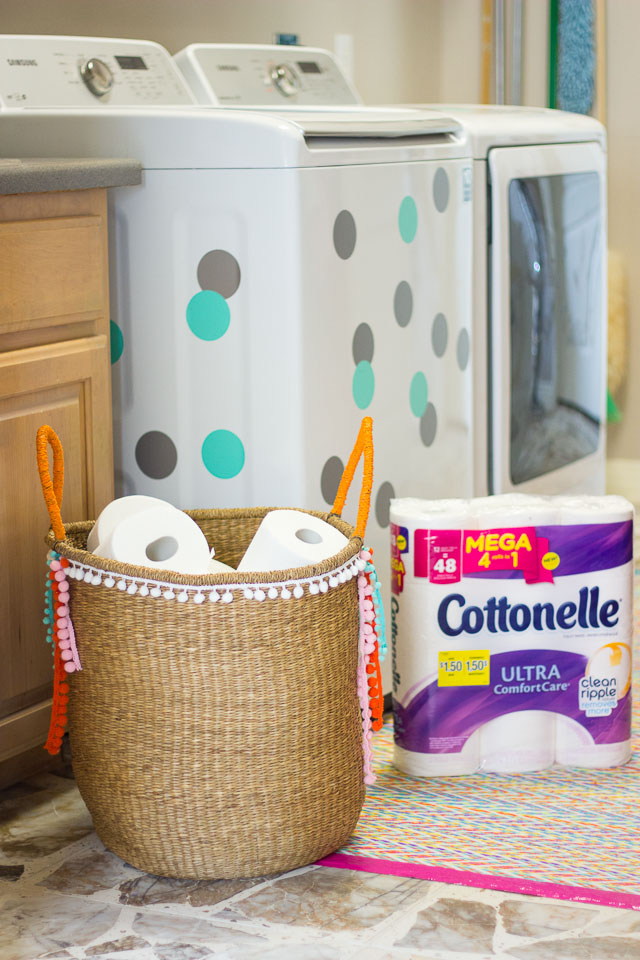 I'm excited to be partnering with Cottonelle today to talk about how we're getting organized for the school year ahead, and because it wouldn't be a Design Improvised post without pom-poms, I've got a fun pom-pom trim basket tutorial for you too!
With Stella now in Kindergarten and Hazel back at Pre-K three mornings a week, we've been working hard to figure out a schedule that works for us. That means trying to streamline the process of getting out the door in the morning, starting the dinner prep and bedtime routine earlier at night, and minimizing my grocery store runs and other errands during the day so I can maximize my blogging time!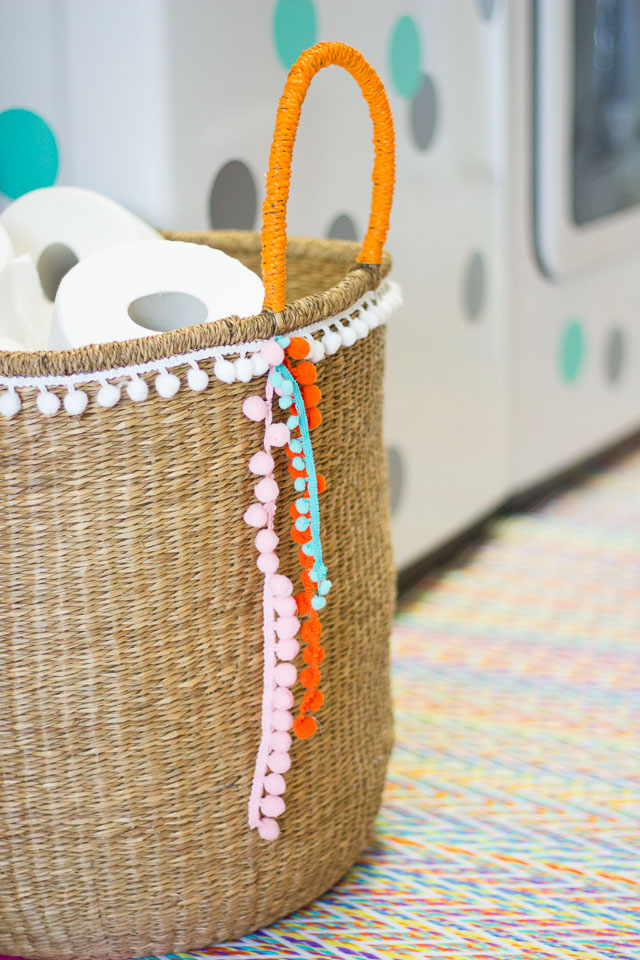 Our Laundry Room
Our laundry room has become command central for staying organized. This storage wall I created last year has been a workhorse. It has hooks at the girls' height so they can hang up their own school bags. There is a rack to hold their shoes, and numbered cubbies to hold everything from socks, to sunscreen, to dance tights.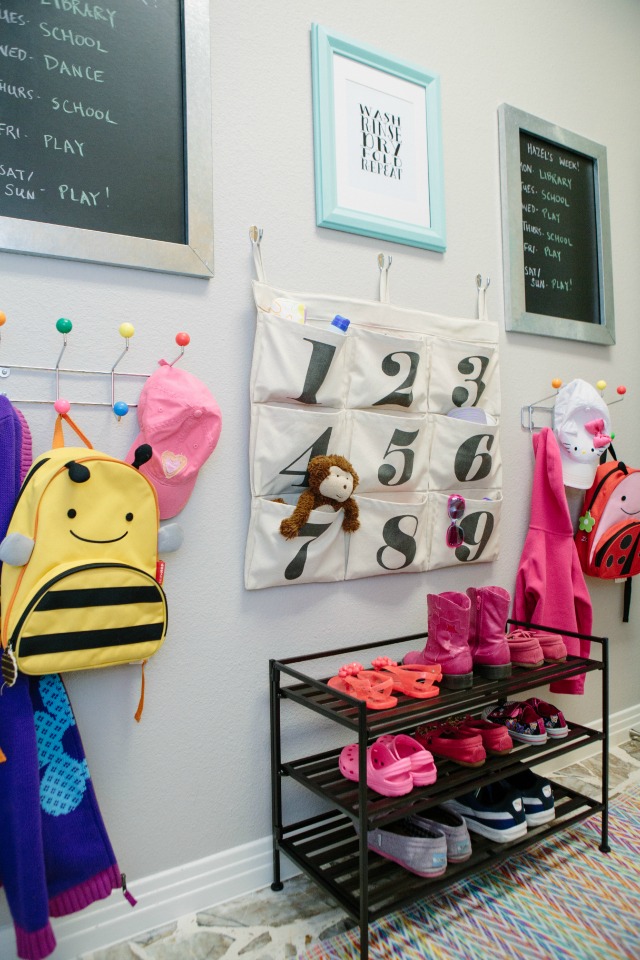 Because there is so much I need to remember to send with them to school each day, I updated the chalkboards above each of their hooks to include a checklist of those things. A quick glance in the morning helps me avoid any emergencies!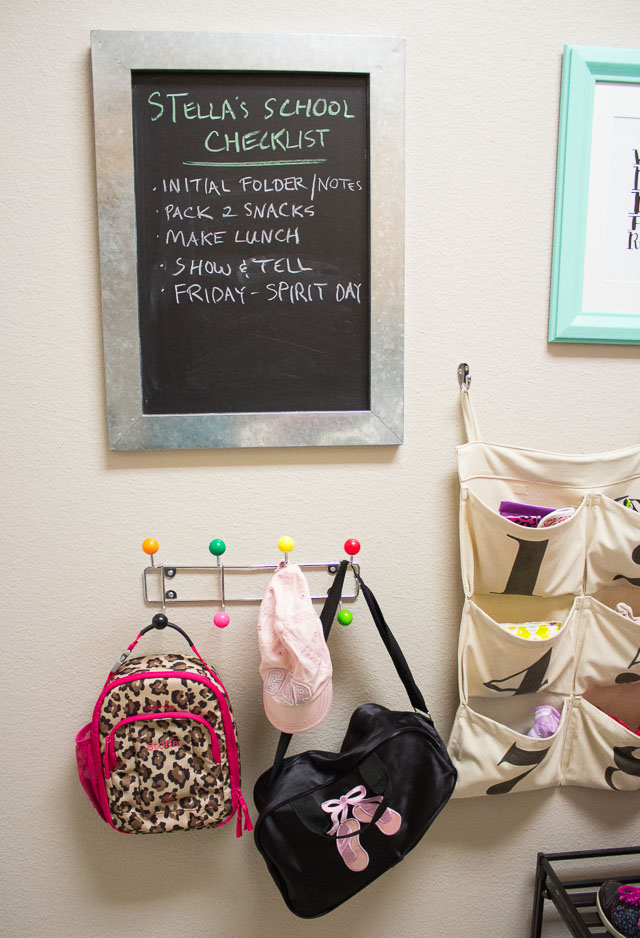 When it comes to our weekly grocery shopping, it is now just Hazel and me heading to the store while Stella is at school. We have been trying to consolidate it into one trip a week. I make a separate trip once a month for essential household and paper products like toilet paper. That way I can avoid having them take up all the room in the cart on our weekly trips. Hazel is my little helper when it comes to unloading the groceries, but it can often turn into this!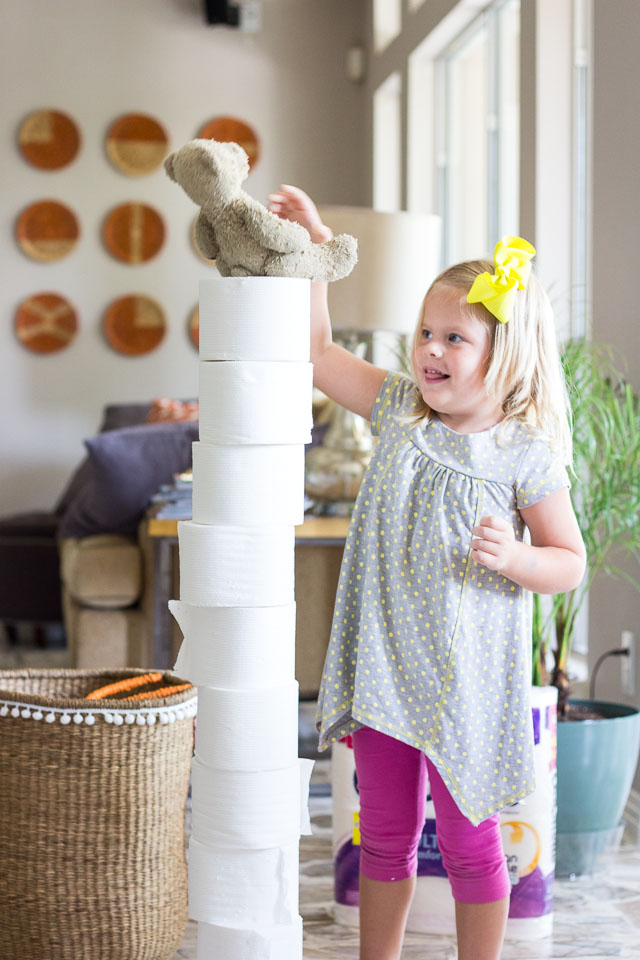 I think it's fun to take certain household items out of their original packaging and put them in pretty storage containers. In fact, I decorated this basket to hold our Cottonelle. I keep it in a linen closet in our bathroom so it is easy to grab one (and looks pretty too!).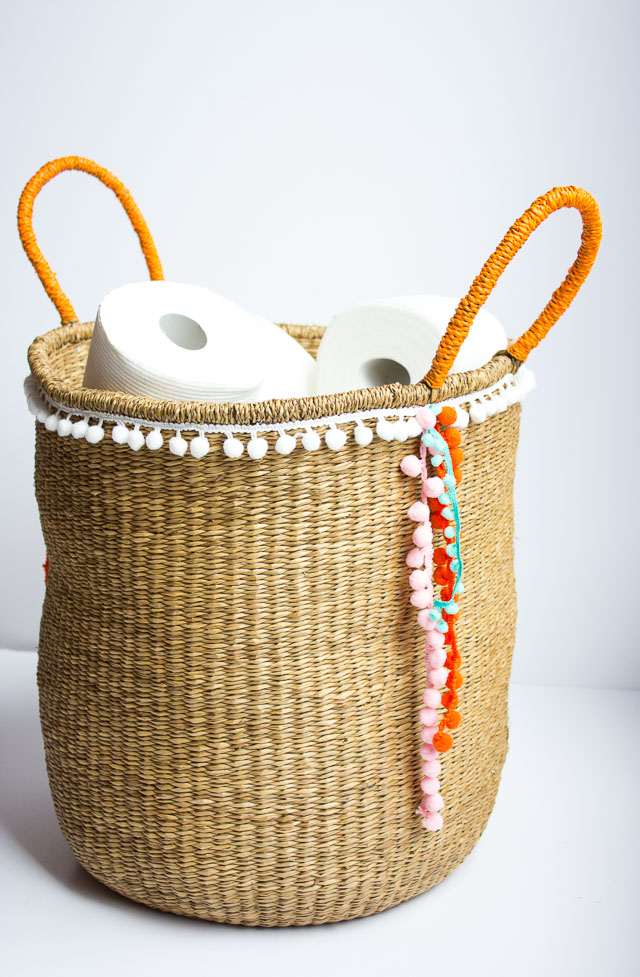 Read on to see how to make your own pom-pom storage basket in minutes!
Supplies for Pom-Pom Trim Basket
Plain basket (this is the perfect chance to give an old basket a new life!)
Pom pom fringe in various colors / sizes
Acrylic craft paint (I used Martha Stewart Multi-Surface Craft Paint in Pumpkin)
Foam brush
Hot glue gun
Scissors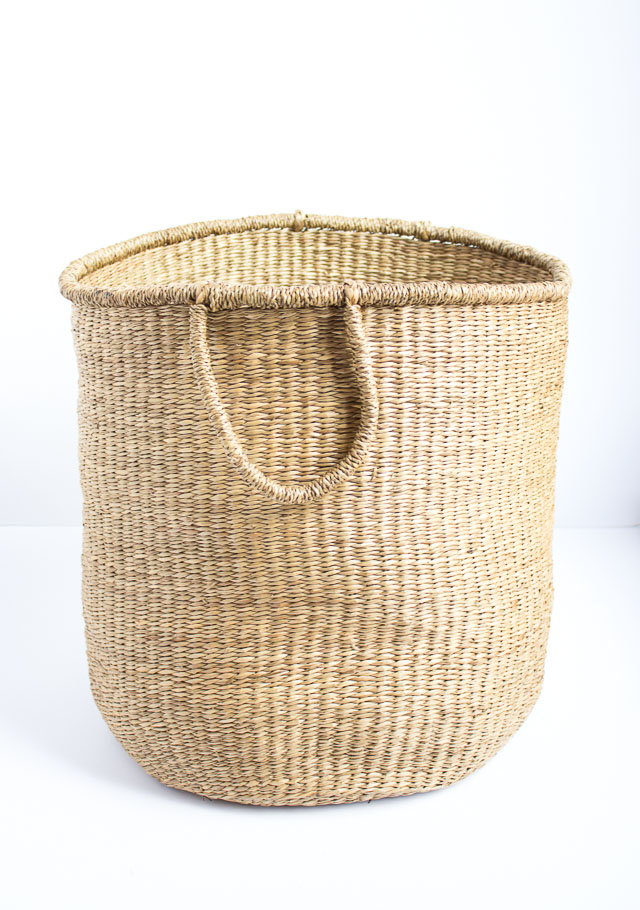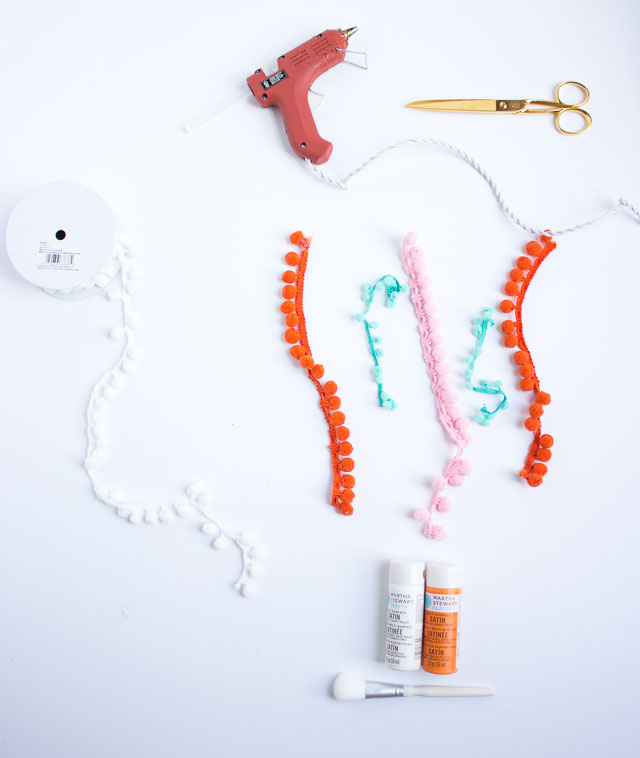 How to Make a DIY Pom Pom Trim Basket
1. Start by running a bead of hot glue around the top edge of your basket and covering with a length of pom-pom fringe.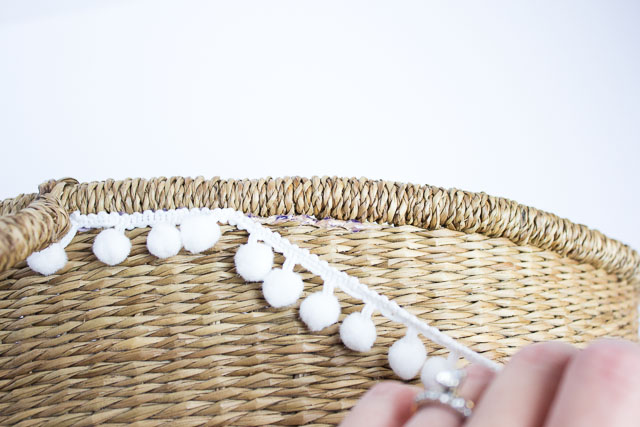 2. Gather together a few small lengths of pom-pom fringe (I used scraps I had on hand) with a dab of hot glue.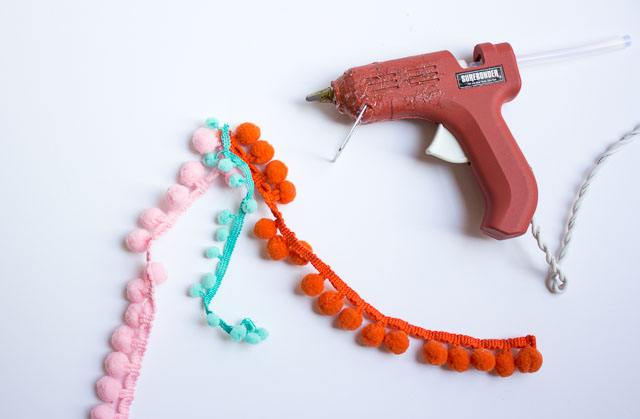 3. Attach to the basket with another dab of hot glue at the base of the handles.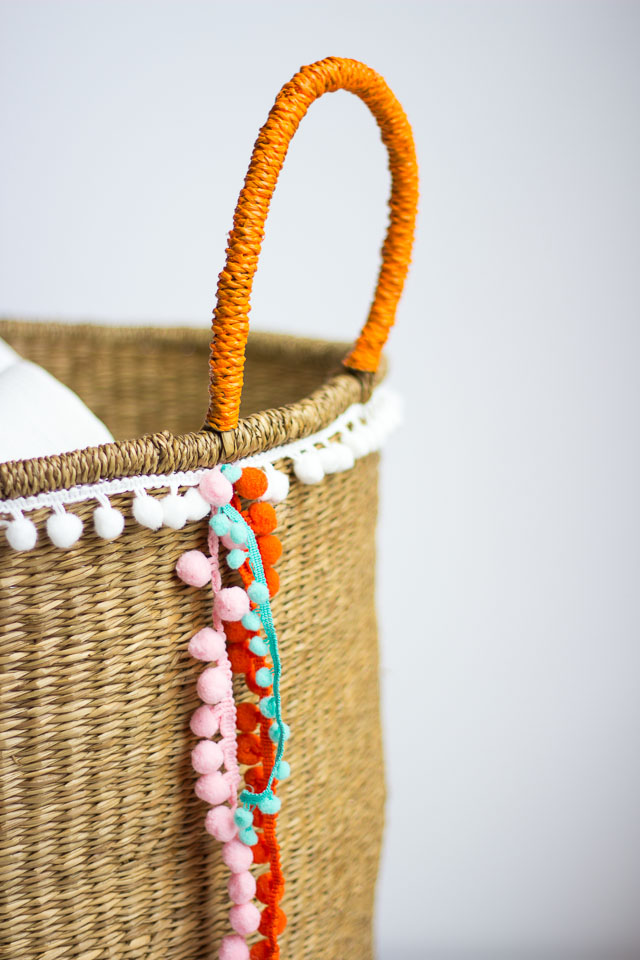 4. Finish by painting the handles a bright color using your craft paint and foam brush!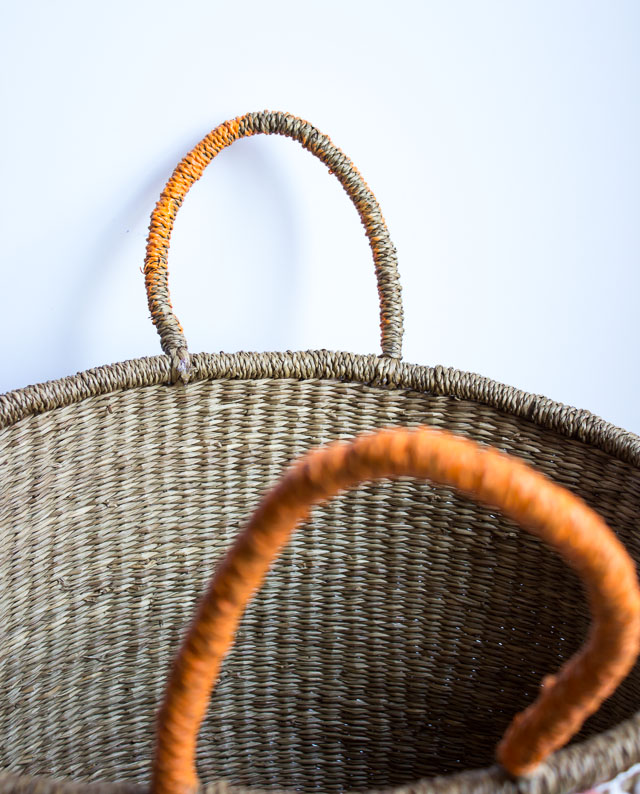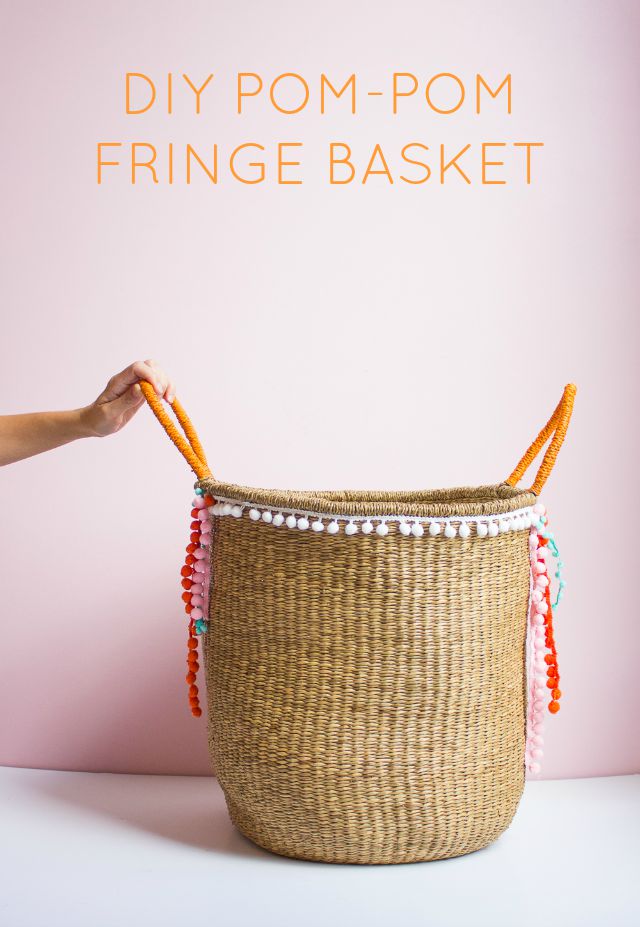 This post is sponsored by Cottonelle. All content and opinions are my own.