The Easiest DIY Pom-Pom Headbands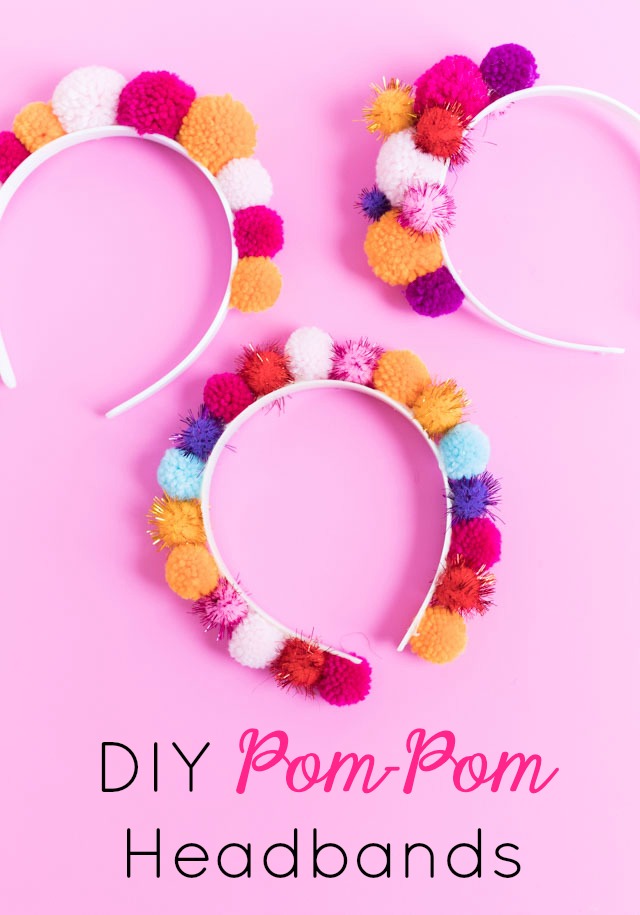 3 Ways to Make DIY Pom-Pom Headbands
Welcome to the first post of the National Craft Month celebration on Design Improvised. We're kicking things off with my favorite craft supply of all – pom-poms! These DIY pom-pom headbands are a project we made at my website launch party last year. The activity was a big hit with kids and adults alike.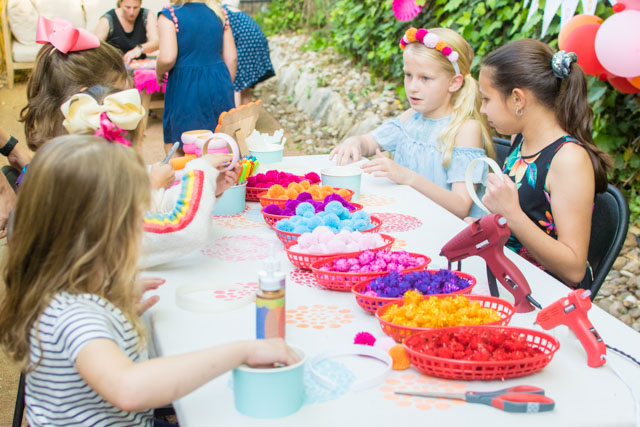 This post contains affiliate links. See our full disclosure.
It's hard to resist crafting when the pom-poms are displayed in individual baskets just waiting to be made into something fun! We kept it simple by using a mix of pre-made yarn pom-poms and craft pom-poms. The plastic headbands came in a pack of 20 for $14.99, making them an affordable option for a group craft activity. As for gluing the pom-poms to the headbands, hot glue definitely works best. However, I would recommend keeping it on the "low" setting and supervising children during the craft. Fast drying tacky glue is another option.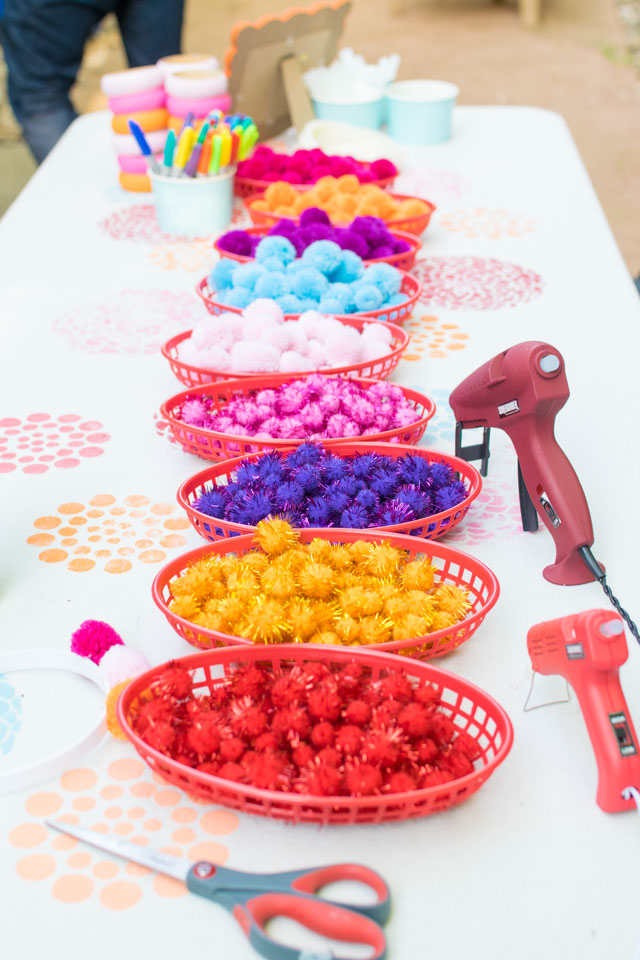 There is no right way to make a pom-pom headband. I'm showing you a few different styles below!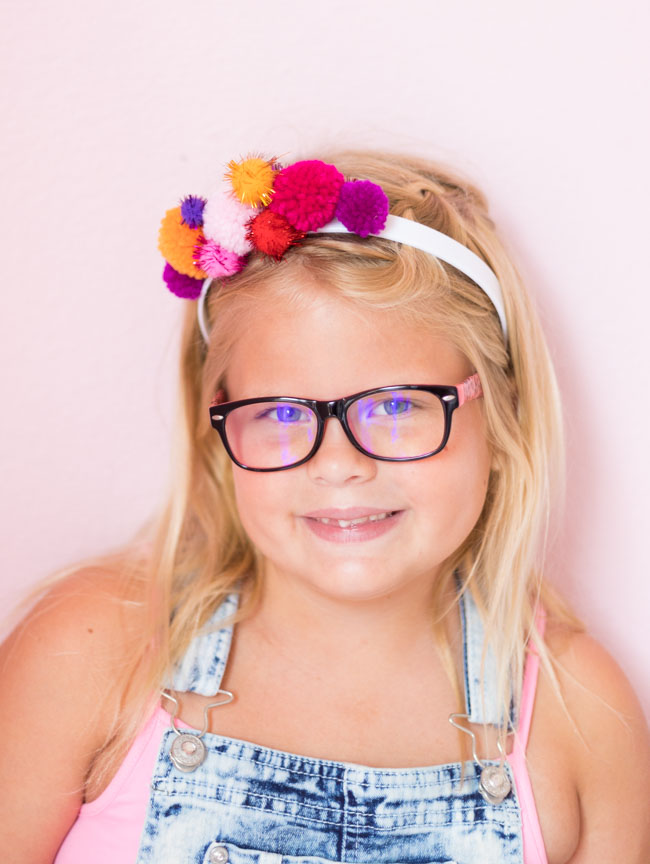 Supplies for Pom-Pom Headbands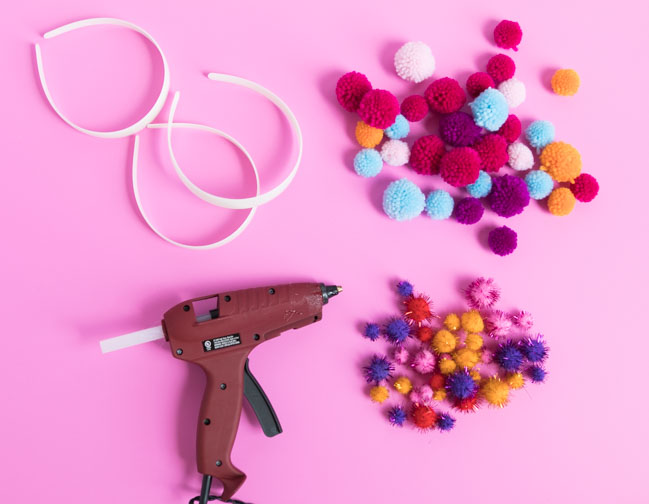 How to Make Pom-Pom Headbands – Three Ways
Version 1: For a pom-pom filled headband, use a mix of yarn and glitter pom-poms in a variety of sizes and colors. Glue them slightly off the center of the headband, layering some of the pom-poms on top of each other.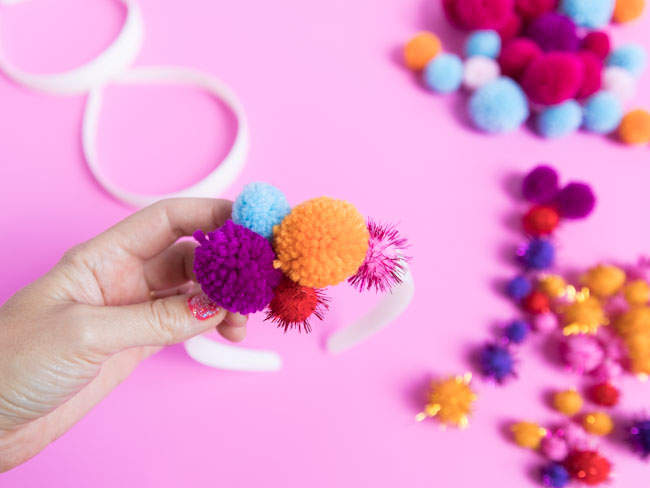 Version 2: To make a pom-pom flower headband, add one orange 1/2″ glitter pom-pom to the center of the headband and arrange five 1/2″ glitter pom-poms in a different color around it.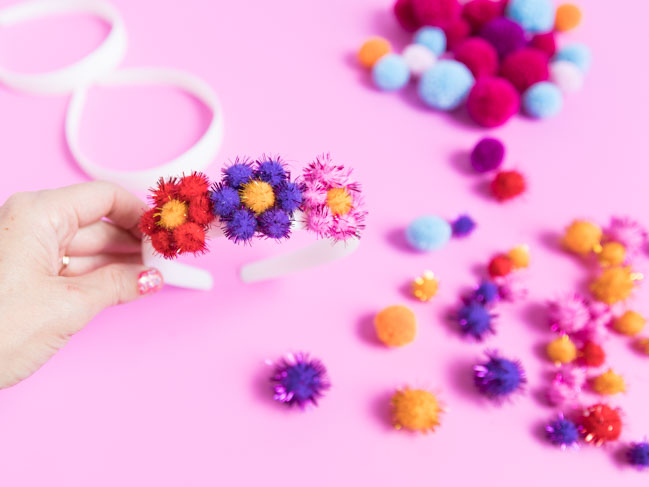 Version 3: To create a pom-pom crown, glue a row of similar sized yarn and glitter pom-poms down the entire length of the headband.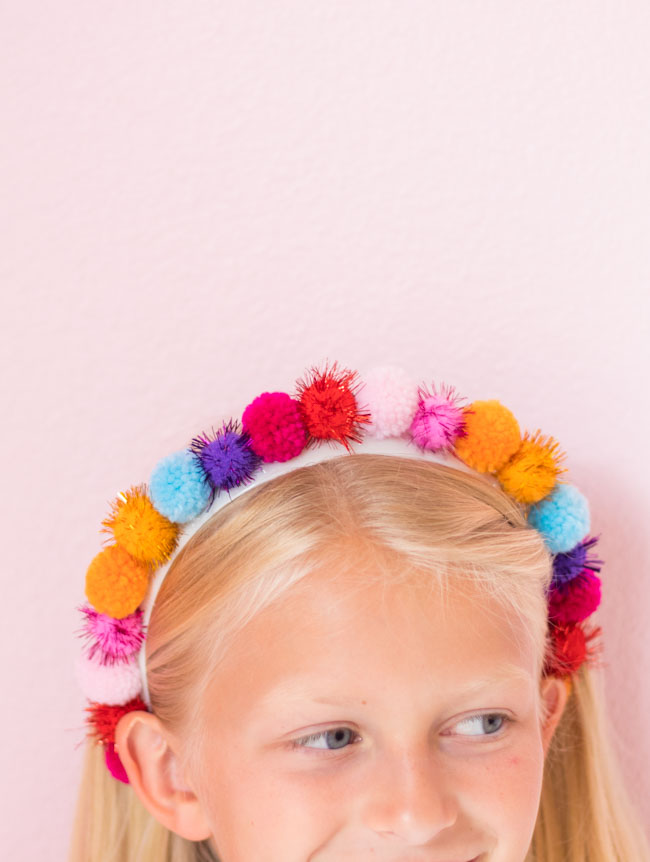 This craft isn't only for kids – adults can sport these too!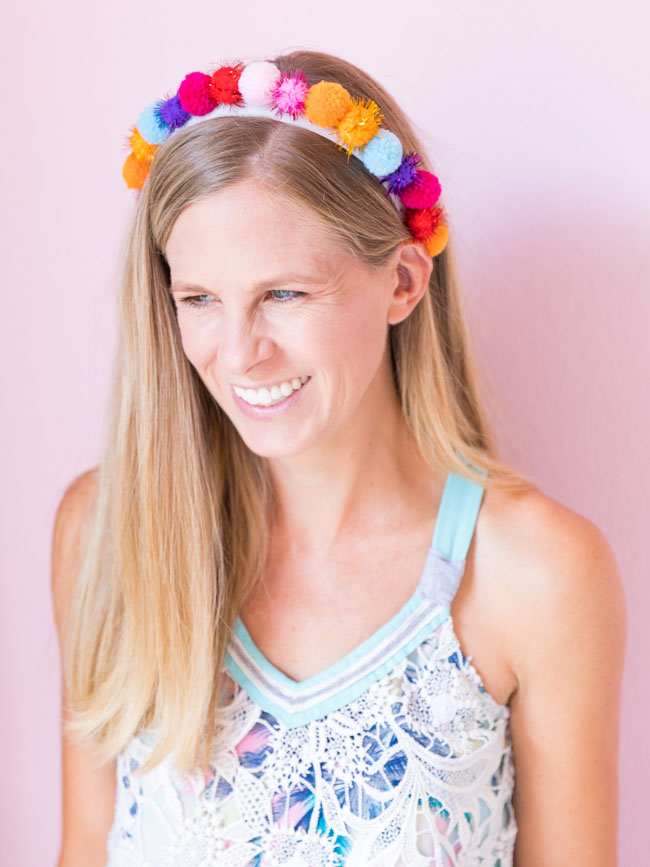 Like this pom-pom craft? Then don't miss all my other pom-pom ideas!