3 Colorful Ways to Decorate a Halloween Skeleton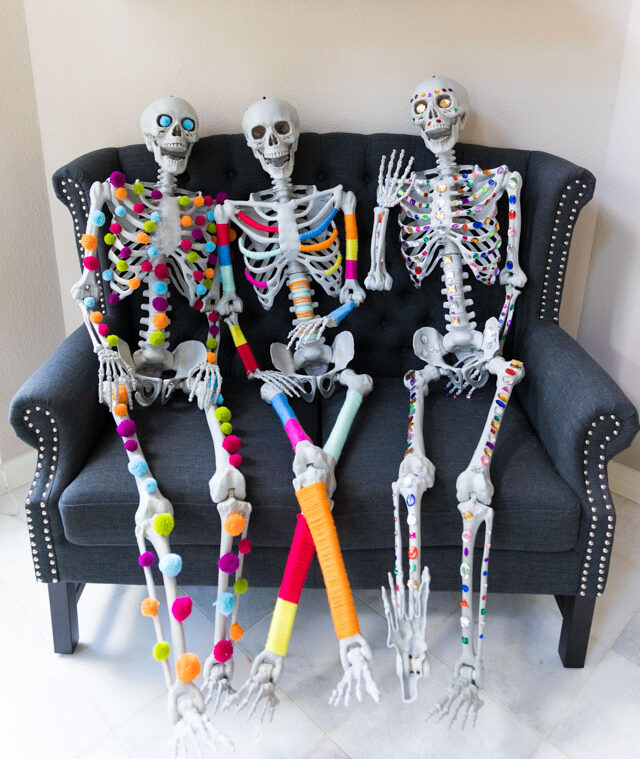 How to Decorate a Skeleton for Halloween
I have been so excited to share this post with you – introducing 3 ways to decorate your Halloween skeleton! Once in awhile I come up with a crazy idea, and it is so fun when it actually turns out. These life-sized Halloween skeletons got a makeover with my most favorite craft supplies – pom-poms, colorful yarn, and even some sparkly jewels!
If you want to add a dose of color and unexpected fun to your Halloween decor, these ideas are for you.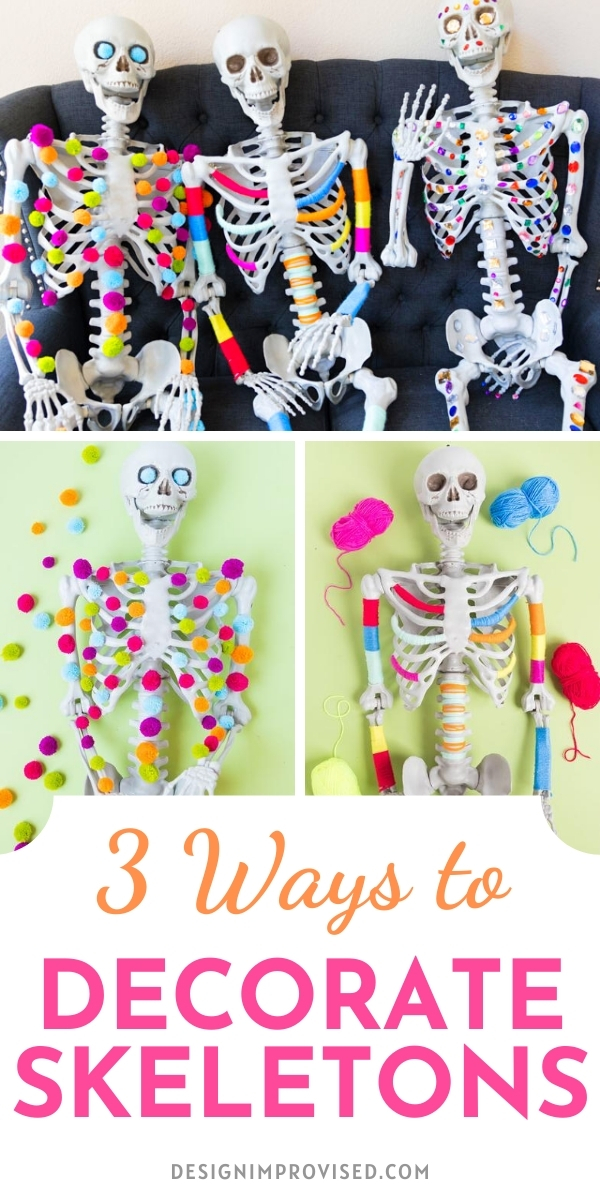 For each of my skeletons, I used a life-sized posable skeleton from Oriental Trading – which is currently on sale for $39.98!
1. Decorate a Halloween Skeleton with Pom-Poms
Is there really anything I won't stick a pom-pom on? I think not! These pre-made yarn pom-poms come in a variety of bright colors and each pack has two different sizes, perfect for decorating all your skeleton's limbs. You could use orange and black pom-poms for a more traditional Halloween color palette too. Check out my step-by-step pom-pom skeleton tutorial.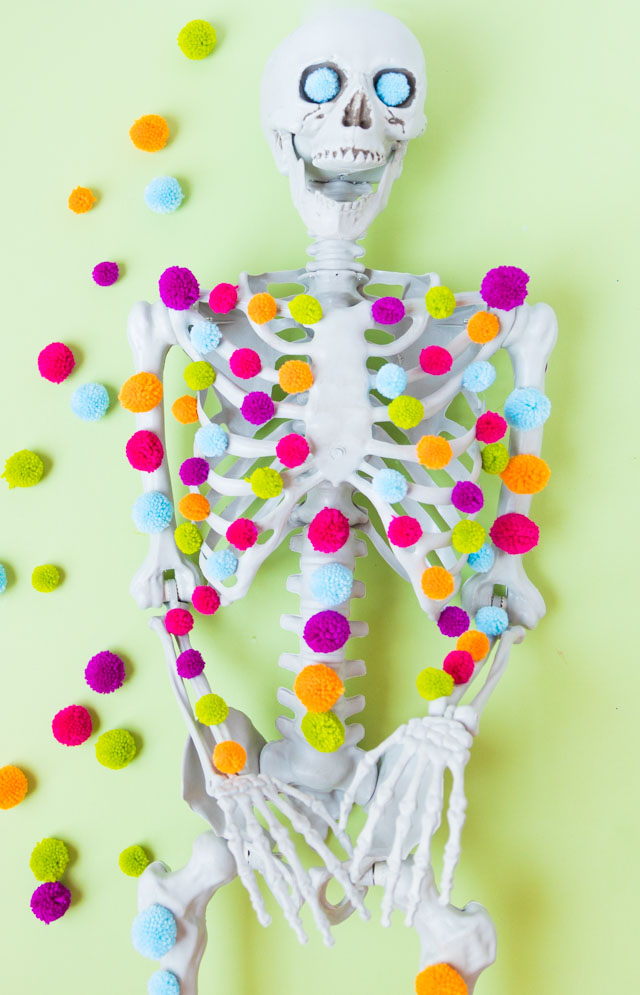 Don't forget the legs! Just stick on a with hot glue.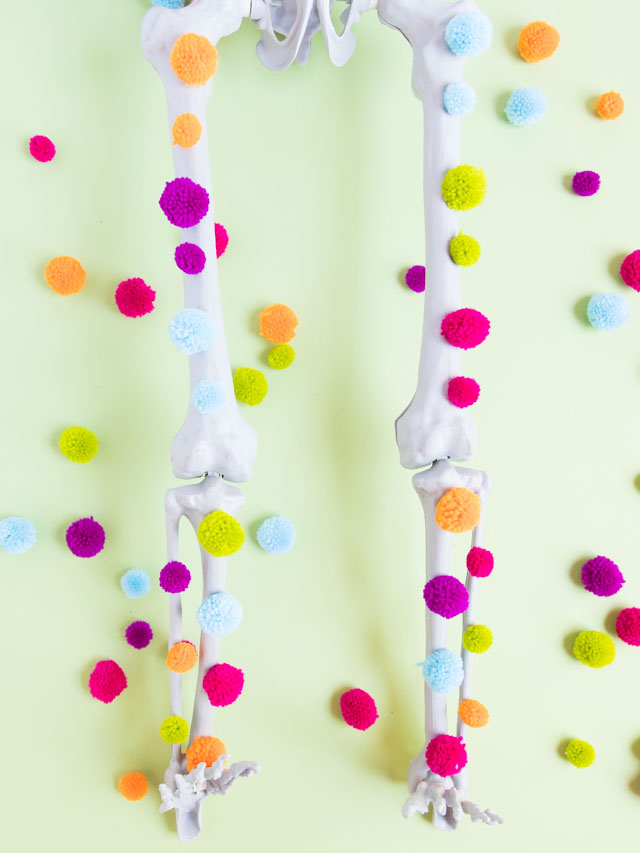 2. Wrap with Yarn
Have you ever heard of yarn-bombing? It's a type of street art where yarn artists decorate public benches, lamp posts, etc. with colorful crocheted and knitted yarn decorations. This is my take on yarn-bombing. Rather than knitting (which I can't do!), I just wrapped the limbs of the skeleton with colorful yarn to create a color-blocked effect. You can find the full yarn-bombed skeleton tutorial here.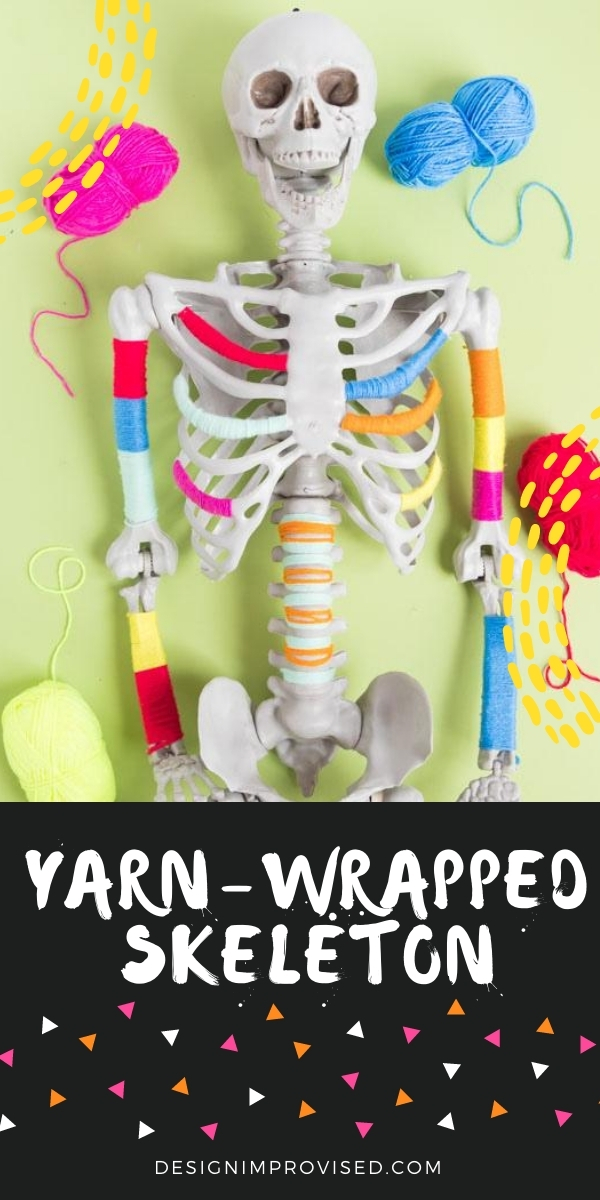 3. Stick on Sparkly Jewels
Skeletons like accessorizing too! These colorful jewels come in all shapes and sizes and are simple to add to your skeleton with hot glue. I think a color combo of gold, silver and black jewels would look really cool for Halloween as well. Check out my step-by-step bejeweled skeleton tutorial.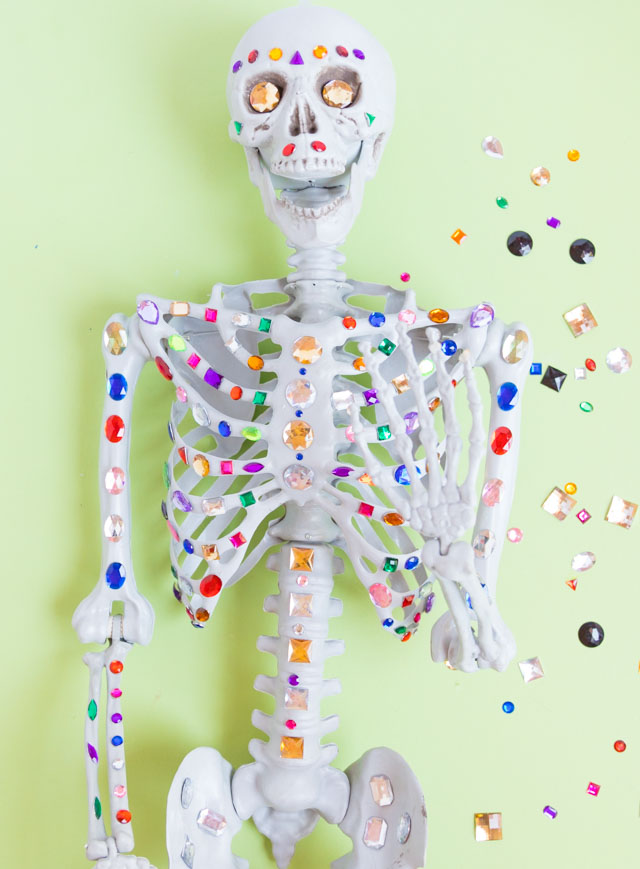 If you liked these colorful ideas, then be sure to check out my other Halloween craft projects such as my pom-pom pumpkins!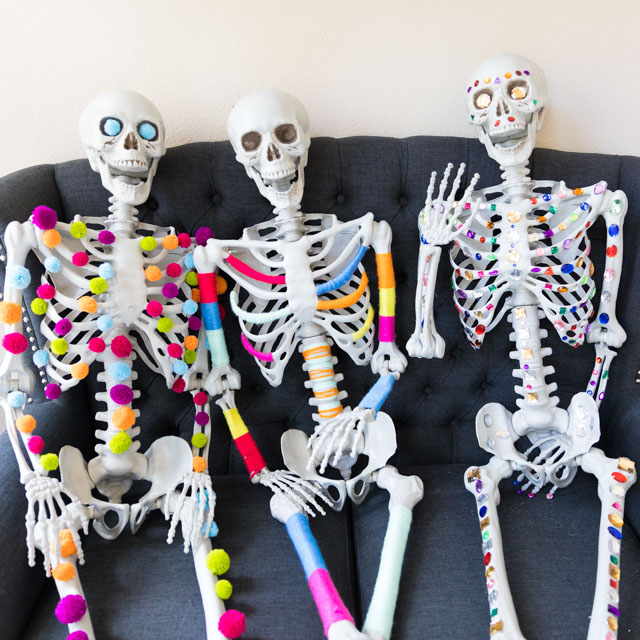 This post is sponsored by Oriental Trading.