DIY Gold Tropical Leaf Magnets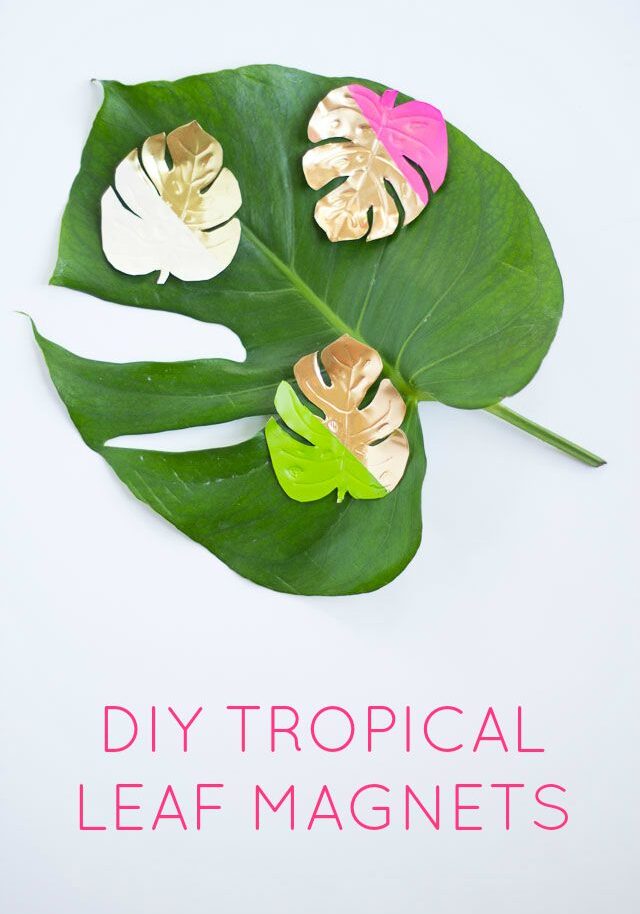 DIY Gold Tropical Leaf Magnets
Introducing my gold tropical leaf magnets! I love when a project forces me to go outside my comfort zone and try out a new material or technique. For my latest 12 Months of Martha project, I got to try my hand at metalworking! I had fun turning sheets of thin metal into these pretty monstera leaf magnets with just a template and a simple tool. I am currently digging the tropical leaf trend, anything metallic, and of course a pop of color, so I combined the three into this project!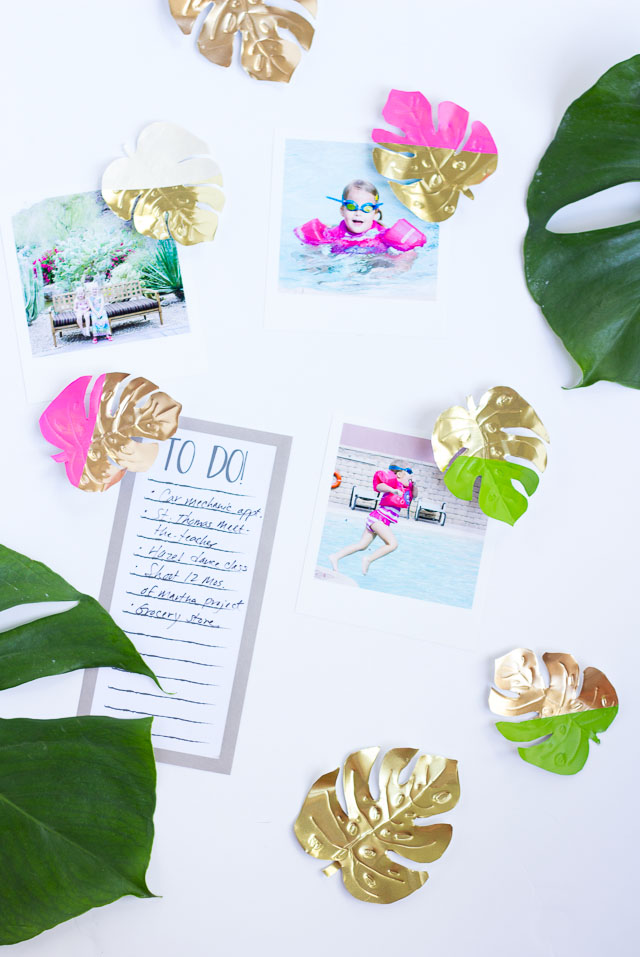 I'm not one for complicated DIYs and this was as easy as tracing around a leaf template, cutting it out, and having some fun "drawing" on a few leaf details.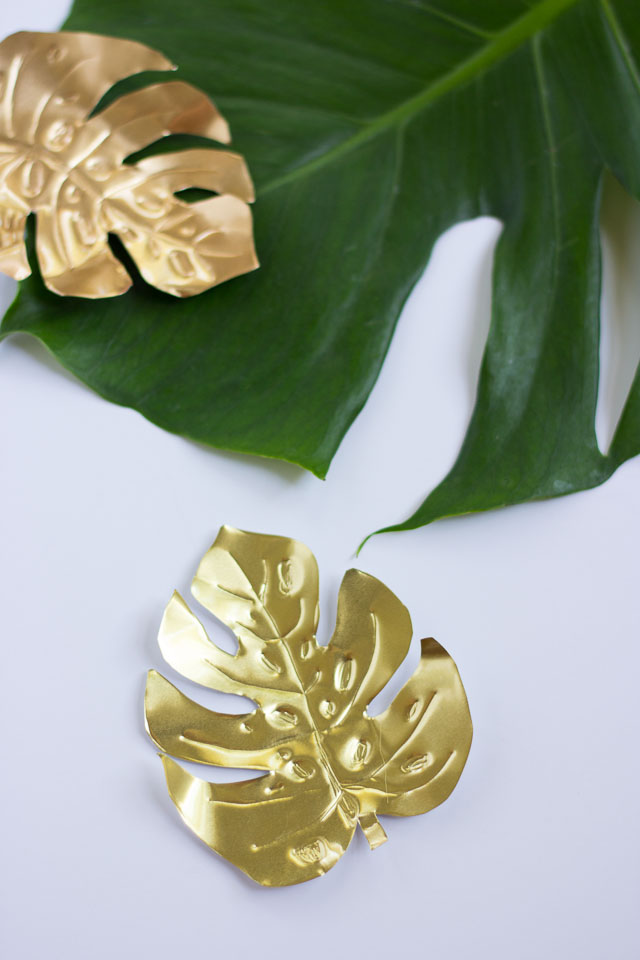 I used a pack of Martha Stewart metal sheets that comes in gold, copper, and black and left some leaves plain while "dipping" others in a bit of color.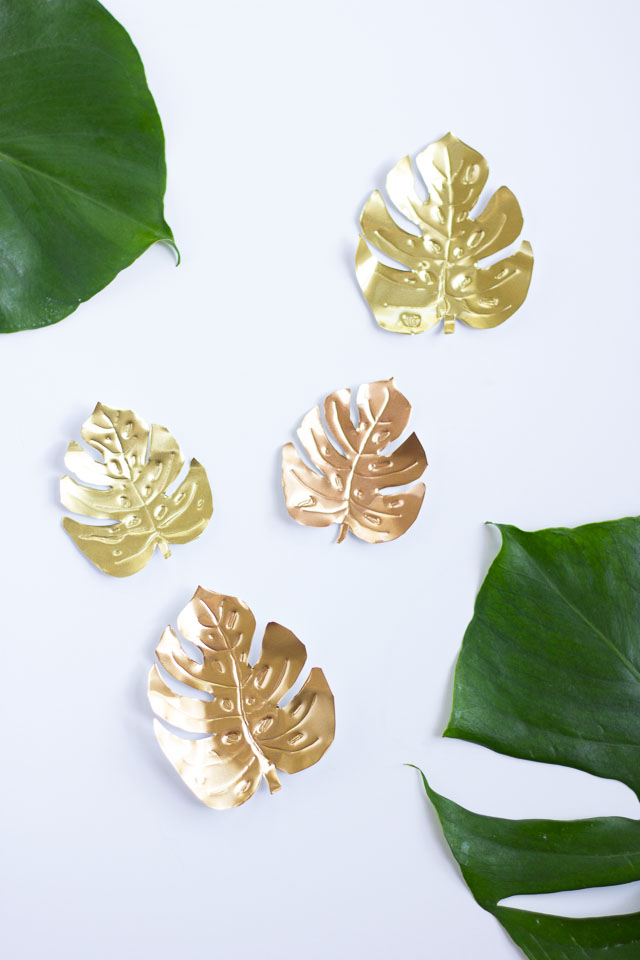 It was fun crafting with a new-to-me material! Read on to see how you can make these pretty metal monstera leaves and turn them into magnets.
Supplies for Tropical Leaf Magnets
Monstera leaf template (I used this one)
Martha Stewart Crafts metal sheets
Metalworking awl
Martha Stewart Crafts multi-surface acrylic paints
Martha Stewart Crafts stencil tape
Small brush
Magnets
E6000 or similar glue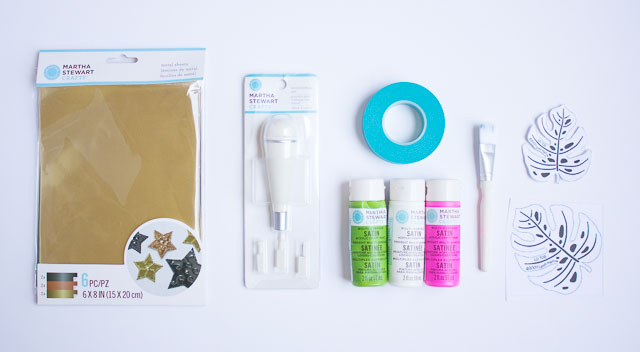 How to Make DIY Tropical Leaf Magnets
1. Print and cut out the monstera leaf template. Use the awl to trace around the template on a small piece of metal while holding in place.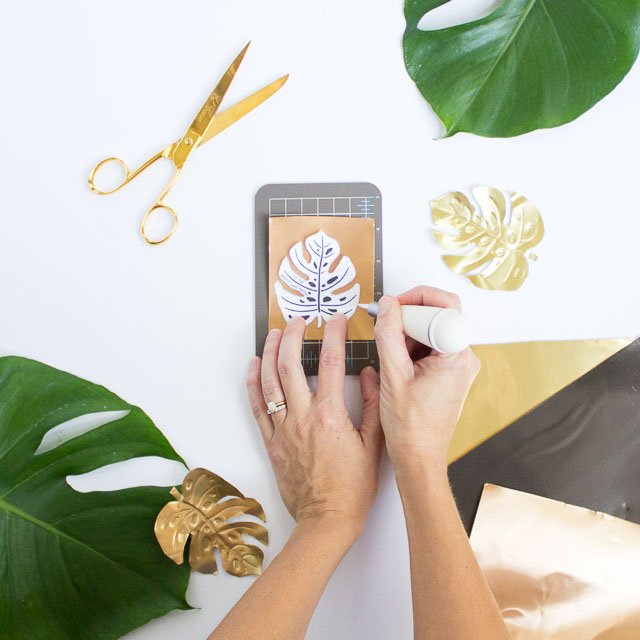 2. Once you've traced around the outside, remove the template and freehand "draw" on details with the awl, using the markings on the template as a guide.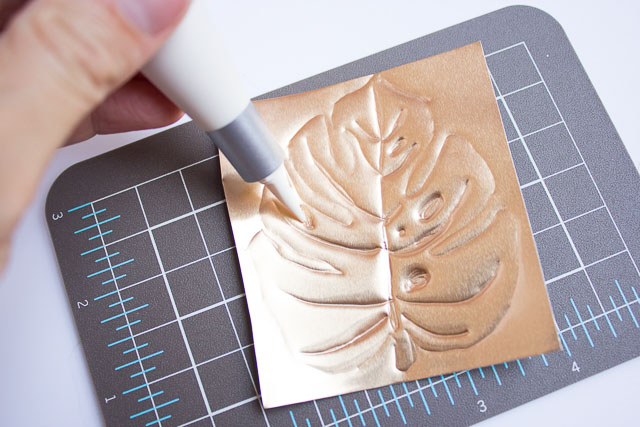 3. Cut out the leaf with a pair of scissors. You can "shape" the leaf by bending it with your hands to give it dimension.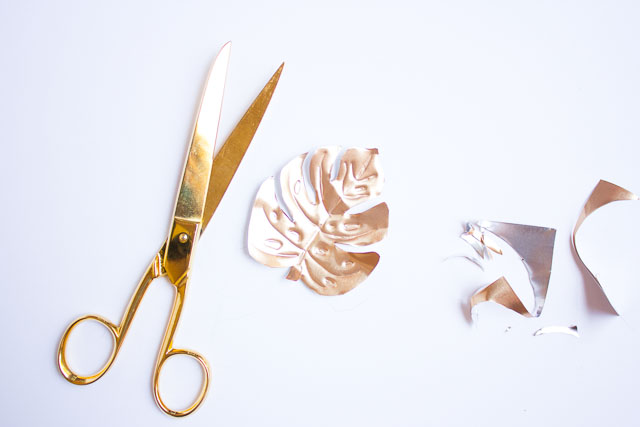 4. For the paint-dipped look, run a strip of tape on a diagonal along the leaf and paint the top or bottom half with a couple coats of craft paint.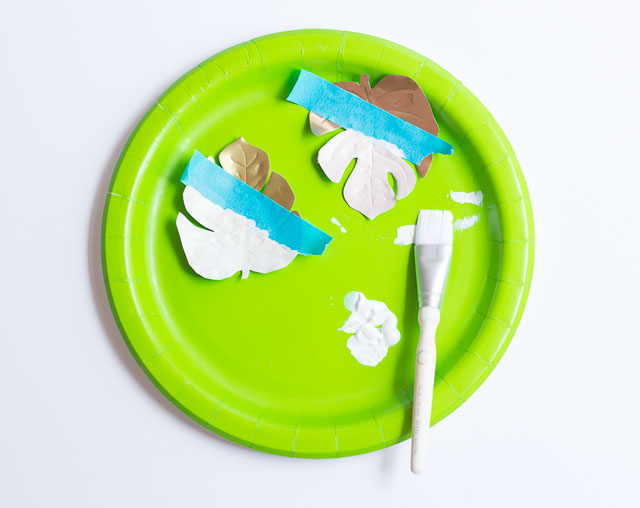 5. Glue a small magnet onto the back of the leaf using a craft glue such as E6000.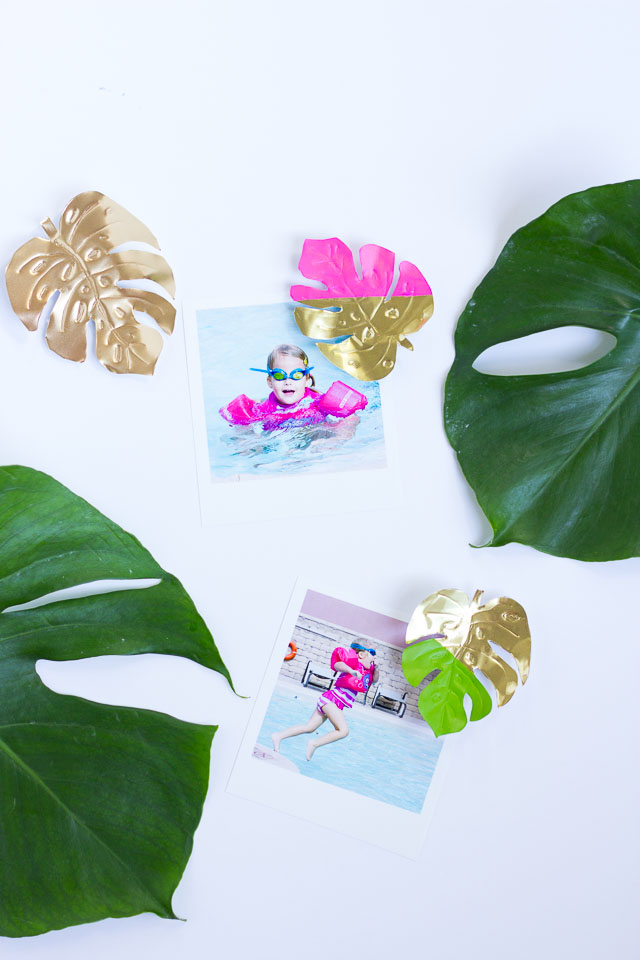 This is post is sponsored by Martha Stewart Living Omnimedia as part of the #12MonthsofMartha program. All content and opinions are my own.