The Antipasto Dinner You'll Want to Eat All Summer!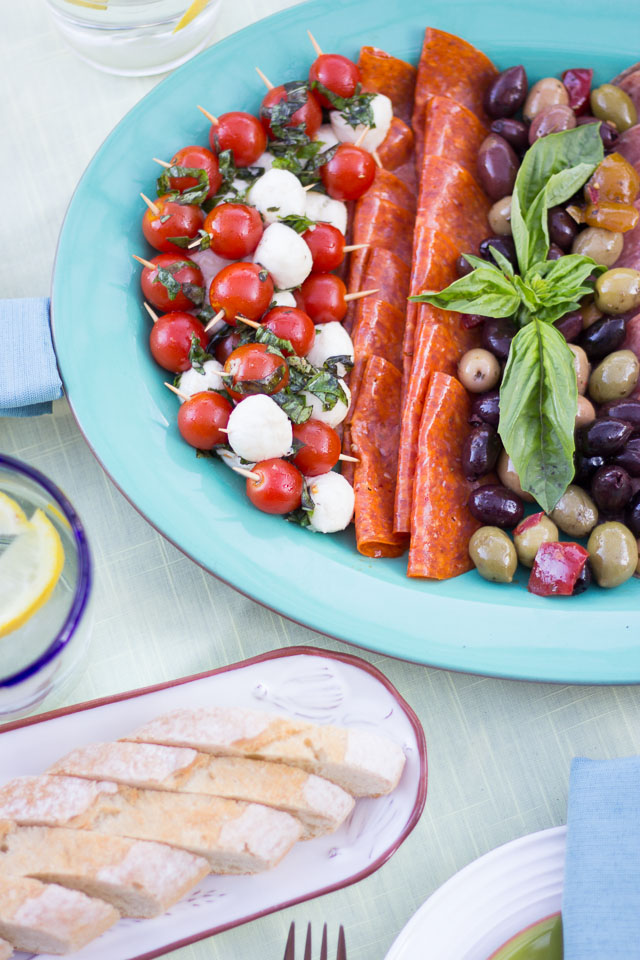 Easy Antipasto Dinner Idea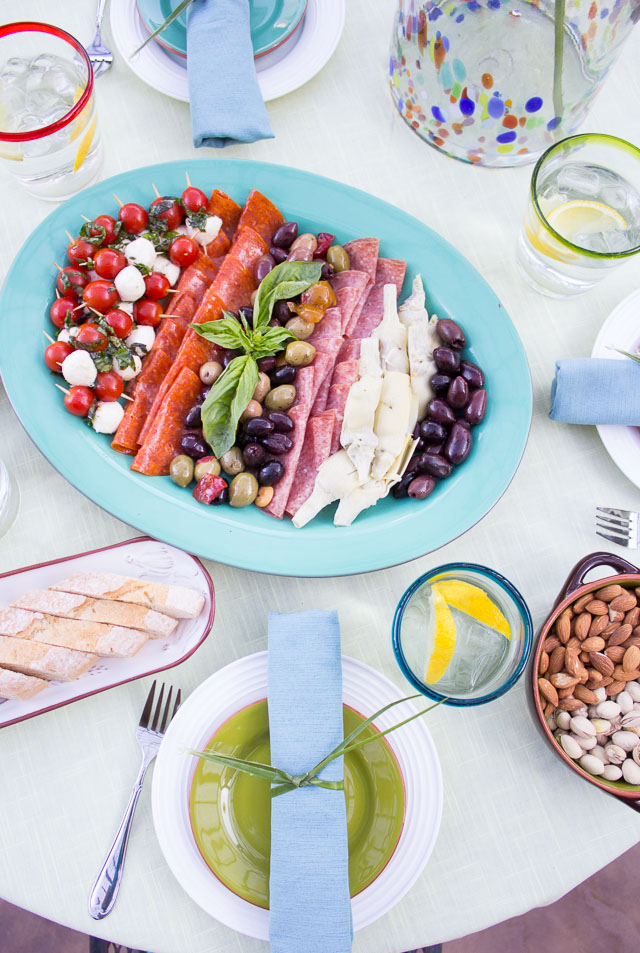 This antipasto dinner idea is one of my favorites. When it comes to dining al fresco in the summer months, I just can't get enough! Eating outside forces you to keep it simple and not spend a lot of time in the kitchen. Sometimes the best meals are those served on just one big platter that everyone can pick from – like this amazing Italian mezze platter made by my mother-in-law!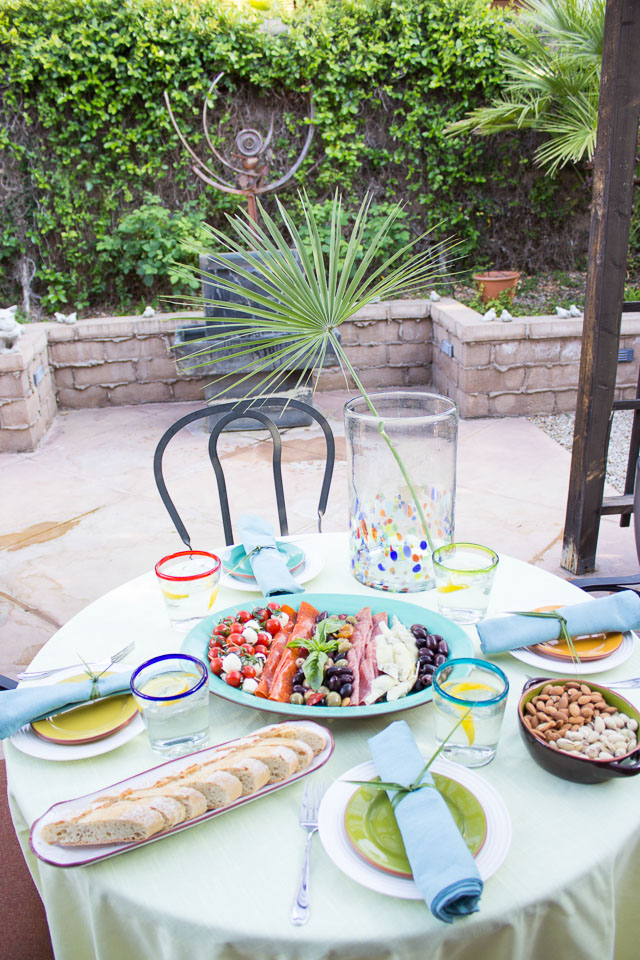 We recently visited her in Arizona, where she has this little patio that is to die for. The first thing I want to do when I visit to her house is sit outside there with a glass of wine (and let the kids play with grandma – ha ha!).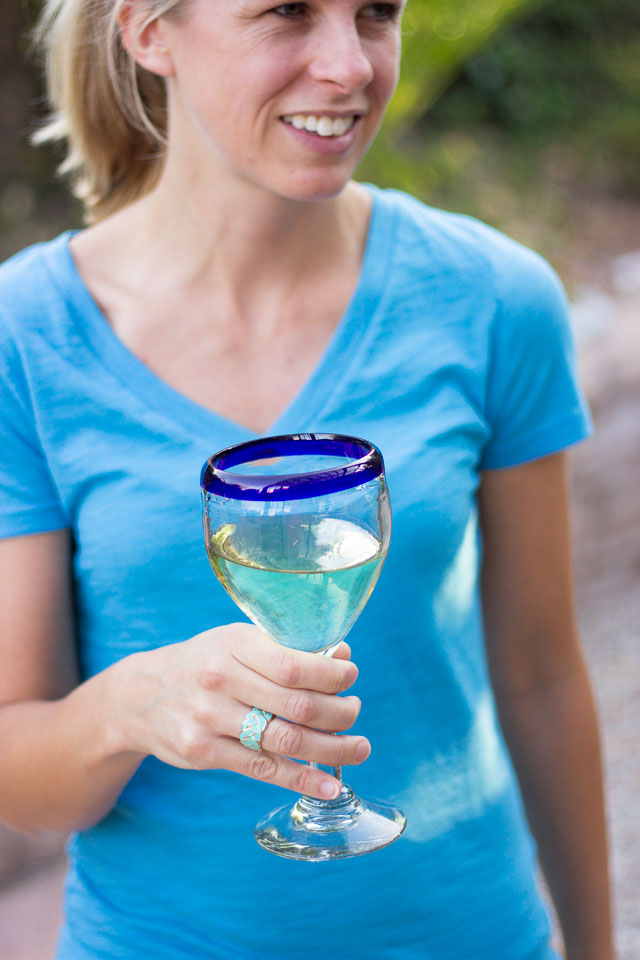 My mother-in-law had already purchased all the goodies for an Italian antipasto platter, so I asked if we could have dinner outside and shoot some photos for my blog. She was game!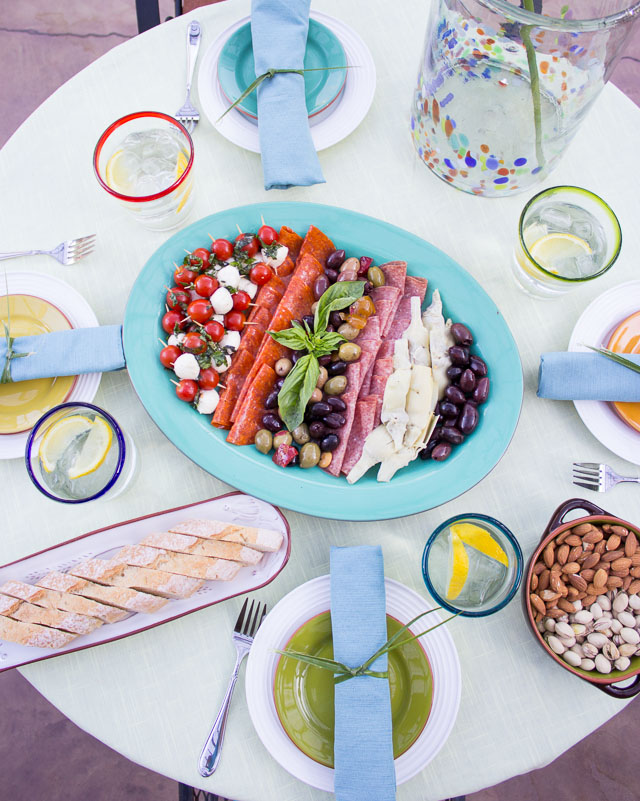 While she was busy preparing the platter, I got to work doing what I love best – table styling! I kept the decor simple, just like the food. I cut a palm frond from one of her plants and stuck it in a pretty glass hurricane: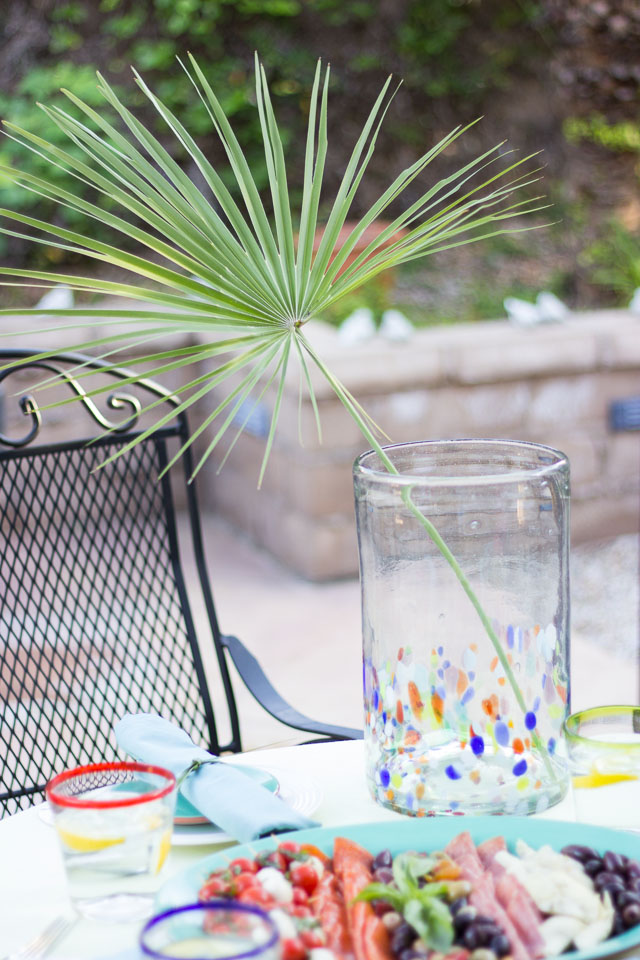 We used single leaves from the frond to tie around the napkins for a simple napkin ring: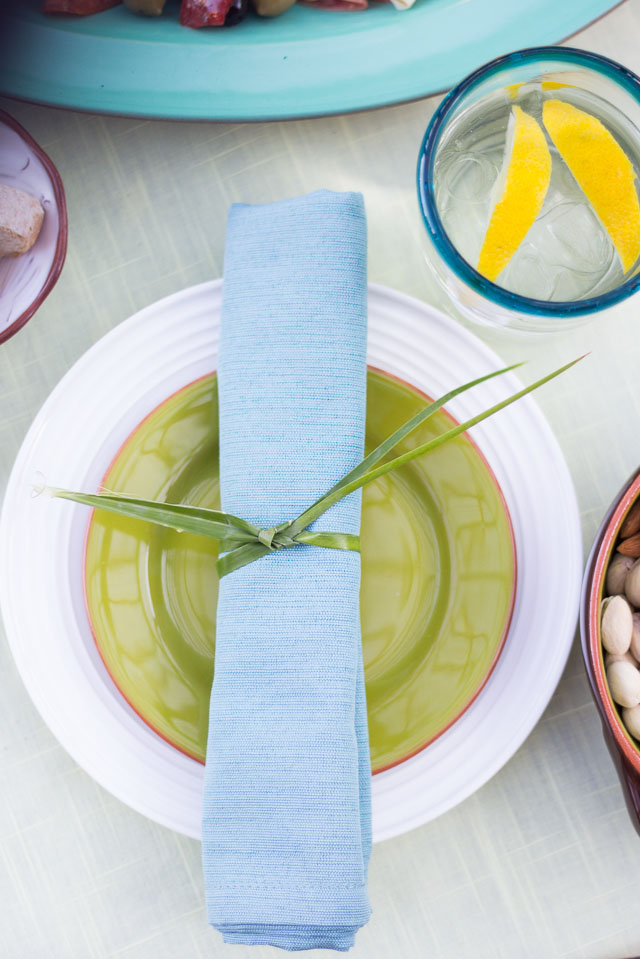 Now for the star of the show – the antipasto! Pair this with a glass of wine, and you have my favorite summer dinner. No cooking involved! Here's how to make your own – I hope you try this at least once this summer:
How to Make An Ultimate Antipasto Dinner Platter
1) Choose a big platter
Find a nice big platter in your cupboard – the more people you have to serve, the bigger the platter!
2) Go shopping for key antipasto ingredients
Add a couple of each of these categories:
Cheese – fresh mozzarella, parmesan, burrata, or fontina are all great choices
Meats – thinly sliced prosciutto, salami, or pepperoni
Olives – a mix of different types works great
Marinated / Roasted Vegetables – artichoke hearts, roasted red peppers, sun dried tomatoes
To make it extra special add in a couple of these:
Fresh Fruit and Vegetables – cherry tomatoes, pears, grapes, melon, etc.
Nuts – almonds, pistachios, walnuts
3) Focus on the presentation
Make the plate look especially pretty by folding the slices of meat, skewering mozzarella and tomatoes, and sprinkling in some fresh basil!
4) Add a little extra seasoning
Have a good olive oil and salt and pepper on hand for seasoning.
5) Don't forget the bread
Pair with a crusty loaf of bread and a crisp white wine!
Enjoy!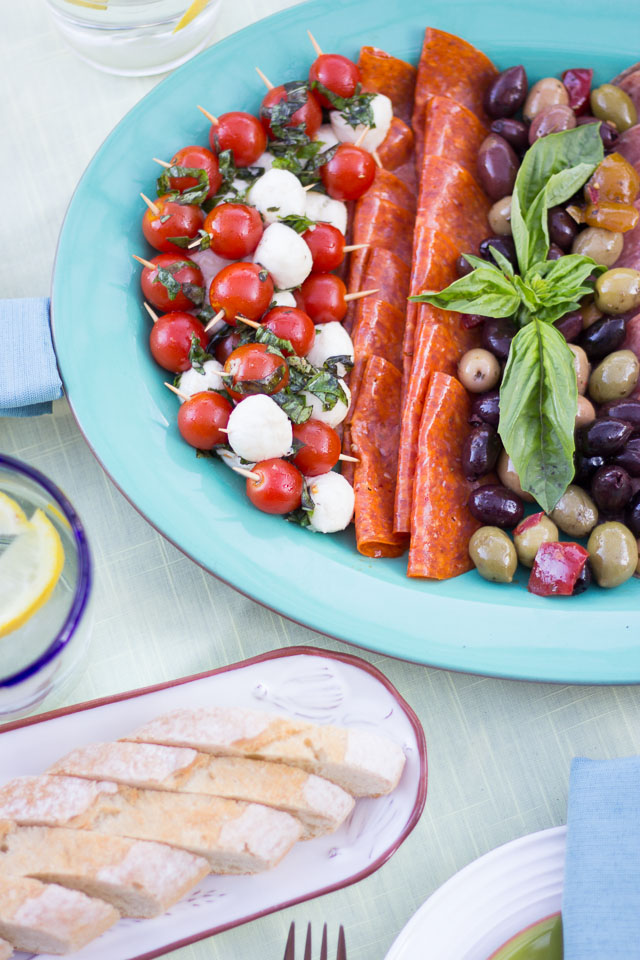 Want a great drink to pair with your antipasto platter?