A Glitter-Filled, Mess-Free Kids Craft with Glad Press'n Seal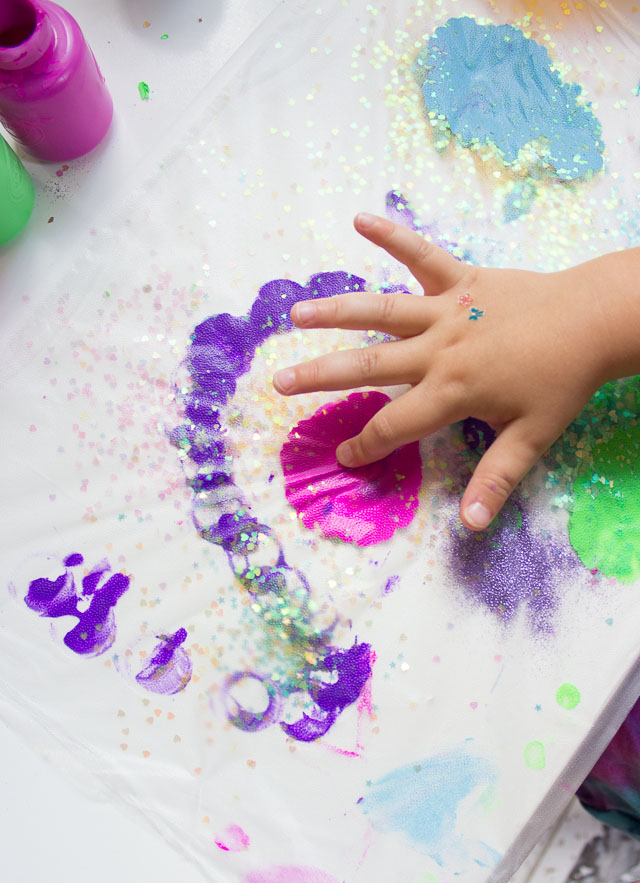 Glad Press'n Seal Craft
This post is part of a social shopper marketing insight campaign with Pollinate Media Group® and Glad Press'N Seal, but all my opinions are my own. #pmedia #pressnsealhacks http://my-disclosur.es/OBsstV
Glitter, glue, and paint are among my 3 year old Hazel's most beloved craft supplies. For her, the messier the better. If she's crafting with them – she's usually covered in them (and so is any surface within a 3 foot radius)! So when Glad Press'n Seal asked me to come up with a creative use for their product, I thought of something Hazel would love. This project lets kids experiment with lots of messy craft supplies while keeping their hands (and the floors) clean!
I love this project because it is part mixed-media art, part sensory play. I gathered up every colorful and messy craft supply I could find, rolled out a piece of Glad Press'n Seal, and let them go town making their masterpieces on top before sealing it with another piece of Press'n Seal – no glue needed! It even will cling to the window on its own!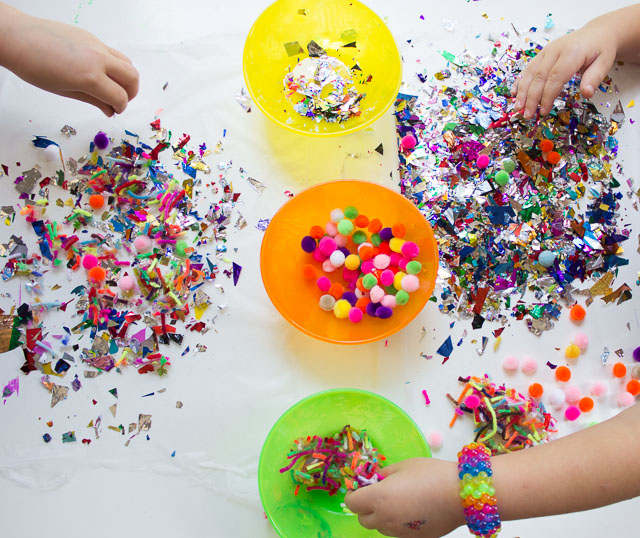 Stella and Hazel tried one version with confetti and pom-poms and another with paint and glitter. The paint is a lot of fun because you can squish it and move it around under the Press'n Seal.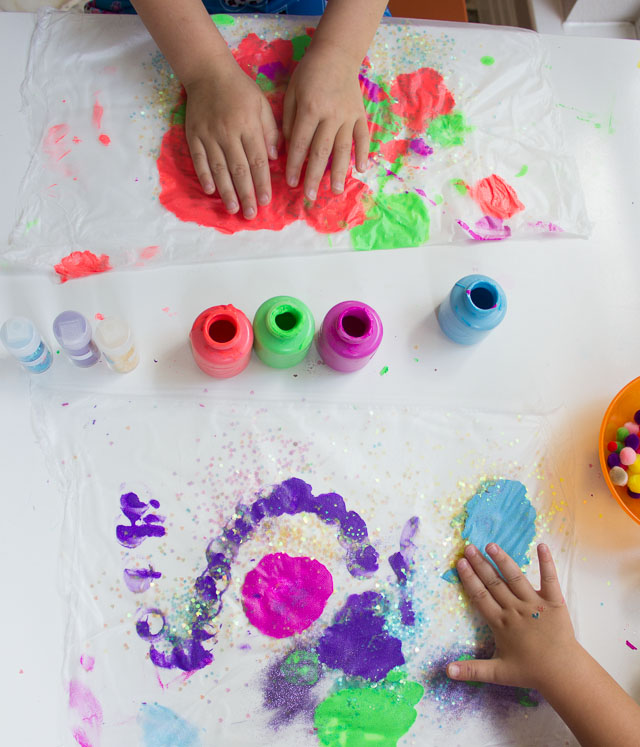 Supplies for Glad Press'n Seal Kids Art
Glad Press'n Seal
Paint
Pom poms
Glitter
Confetti
Yarn "confetti" (if you make yarn pom-poms, save these scraps for a fun craft supply!)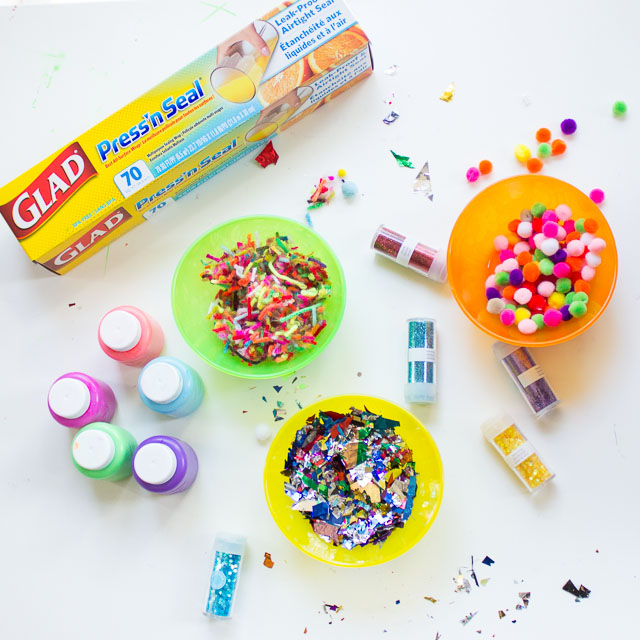 How to Make Mess Free Kids Art
1. Put your craft supplies in small bowls, lay out a sheet of Press'n Seal, and let your kids have fun using the supplies to make art on top of the sheet.
2. Once their masterpiece is complete, tear off a similar sized sheet of the Press'n Seal and place on top of their art. Let them use their fingers to seal the edges of the two pieces together (this part is cool!).
They can also press down around the center of the sheet to adhere the two pieces together.
Experiment with other combinations of craft supplies and display in the window!
Have kids to keep busy?