Texas Peach Sangria Recipe
July 13, 2014 | FILED UNDER: Summer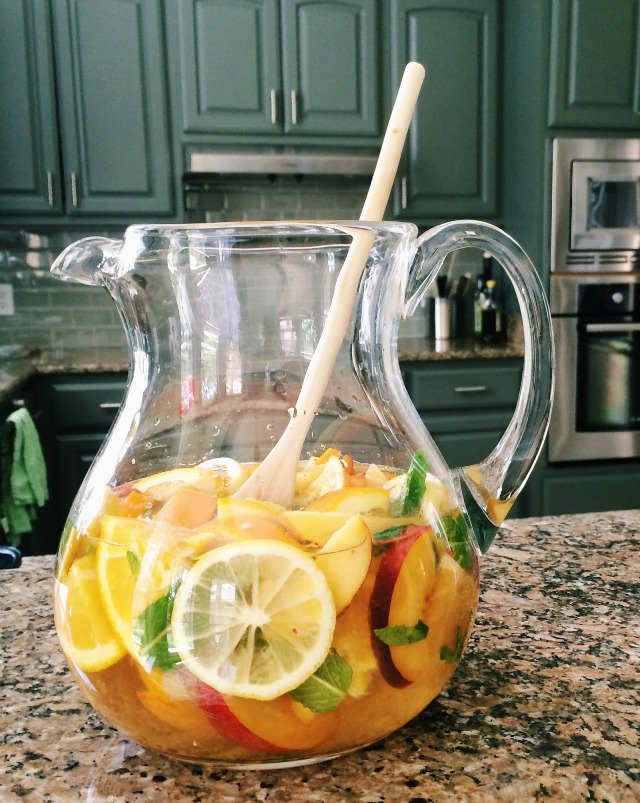 I had so many people ask for this sangria recipe after I posted this picture on Instagram yesterday that I thought I would share!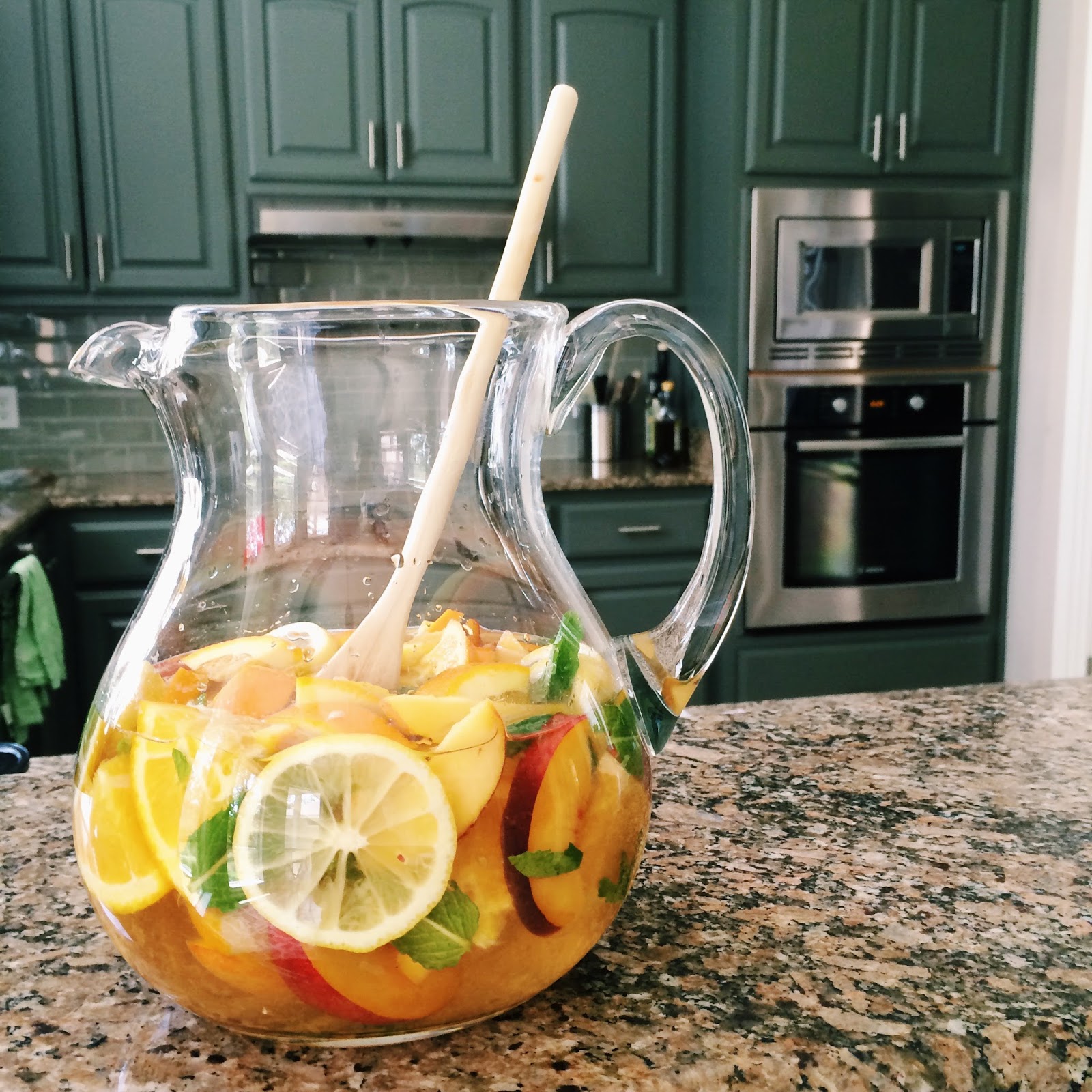 I had actually torn this recipe from a Southern Living magazine over 10 years ago and had filed it away. Yesterday was the first time I had ever made it and it turned out delicious! It was the perfect thing to bring to our neighbor's house for a fun afternoon at their pool.
Since being in Texas, I've discovered their peaches are delicious and this sangria is a fun way to highlight them. But what really made this drink work was the cinnamon simple syrup. So good!
Texas Peach Sangria Recipe
1 1/3 cups water
1/2 cup sugar
4 cinnamon sticks
1 cup fresh mint leaves, divided
1 bottle dry white wine
2 lemons, sliced
2 oranges, sliced
2 (preferably Texas!) peaches, peeled and sliced
2 cups club soda, chilled
Bring first 3 ingredients and 1/2 cup mint leaves to a boil in a saucepan over medium heat. Reduce heat, and simmer 5 minutes. Remove from heat, and cool. Cover and let stand 8 hours, if desired. Remove cinnamon sticks and mint leaves with a slotted spoon.
Combine sugar mixture, remaining 1/2 cup mint leaves, wine, and next 3 ingredients in a large pitcher; chill overnight, if desired. Stir in club soda before serving. Serve over ice.
A couple additional tips:
1. Don't use an expensive wine for this. I used a $3 bottle of Pinot Grigio and it worked great.
2. You don't have to let the simple syrup or sangria sit as long as the directions say. I made the whole thing a few hours before the party and that was plenty (just make sure the simple syrup is completely cool before adding it to the rest of the ingredients.)
Enjoy!