Outdoor Patio Reveal with Hayneedle.com!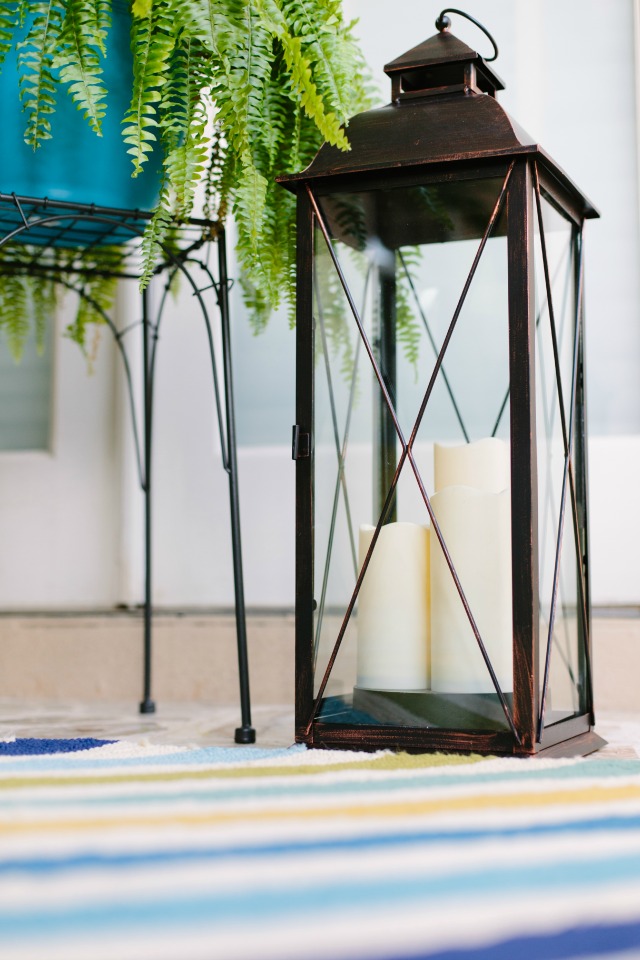 Outdoor Patio Reveal
Introducing our outdoor patio reveal! Spring has finally arrived in Texas and you can expect to find me here for a good portion of it – drink and magazine in hand! I recently partnered with hayneedle.com on a patio design project and had the opportunity to revamp our patio with a few of their pieces like this egg chair. I mean how fun is this? It's the new star of our patio!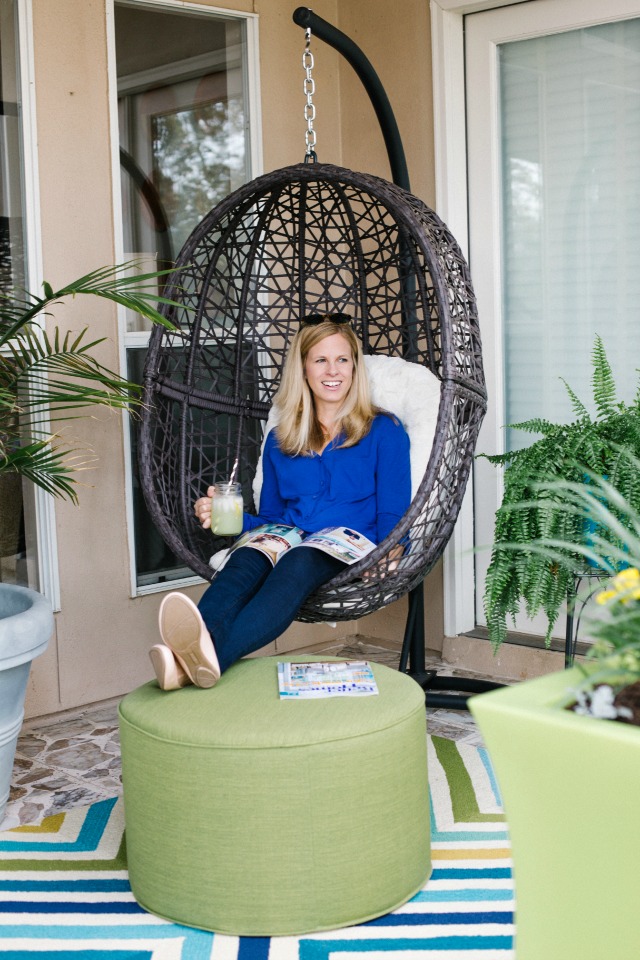 This little space overlooking our backyard has been a frequent hangout spot since we moved in. It is one of my favorite places to enjoy a cup of coffee and hide out for a few minutes while my girls watch Curious George in the morning. 🙂 While it was a nice space, it was a little ho-hum.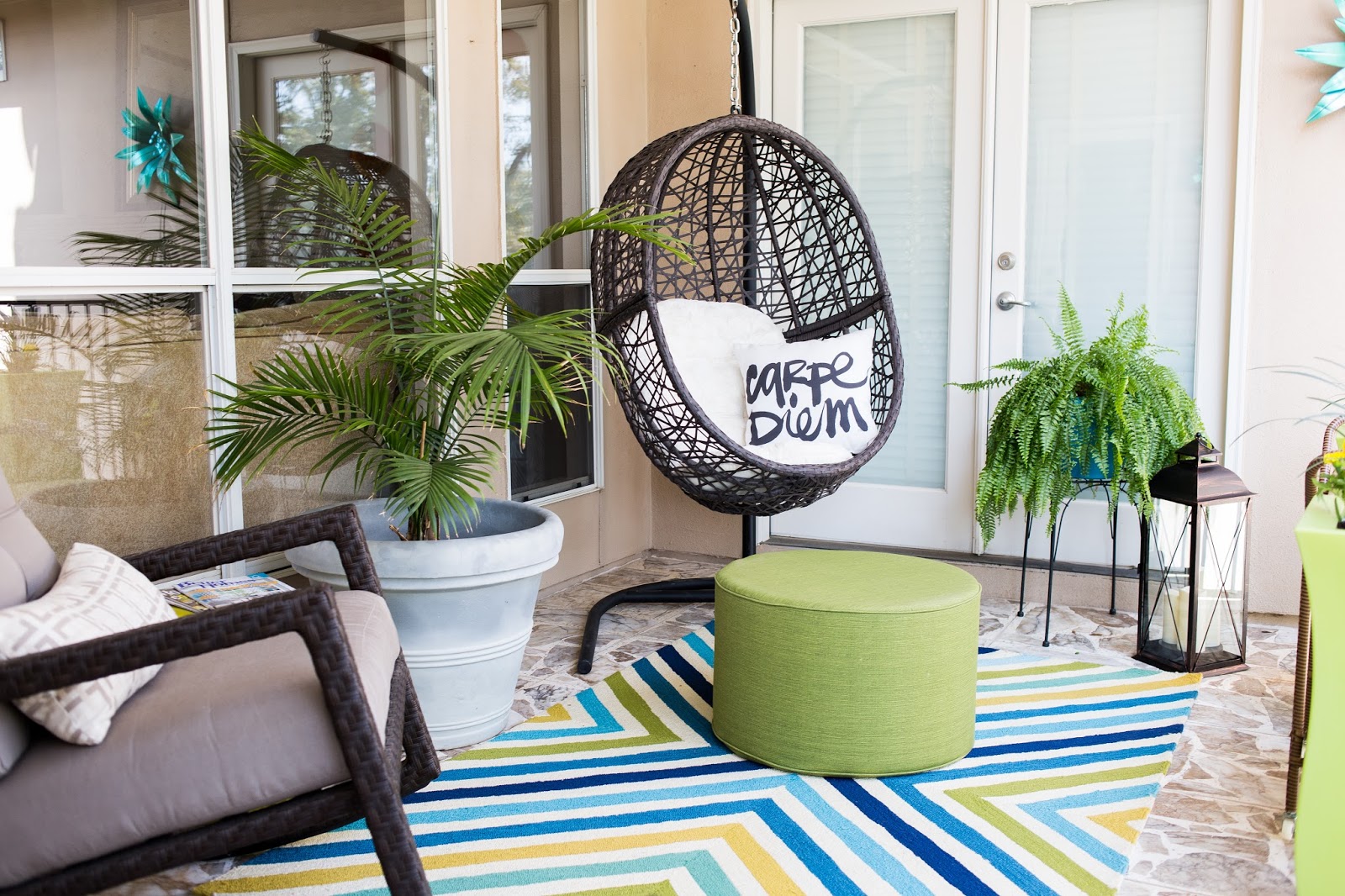 However the addition of the egg chair and the bright graphic rug have transformed the space. It is now such a pretty view from inside the house and it feels like a room of its own.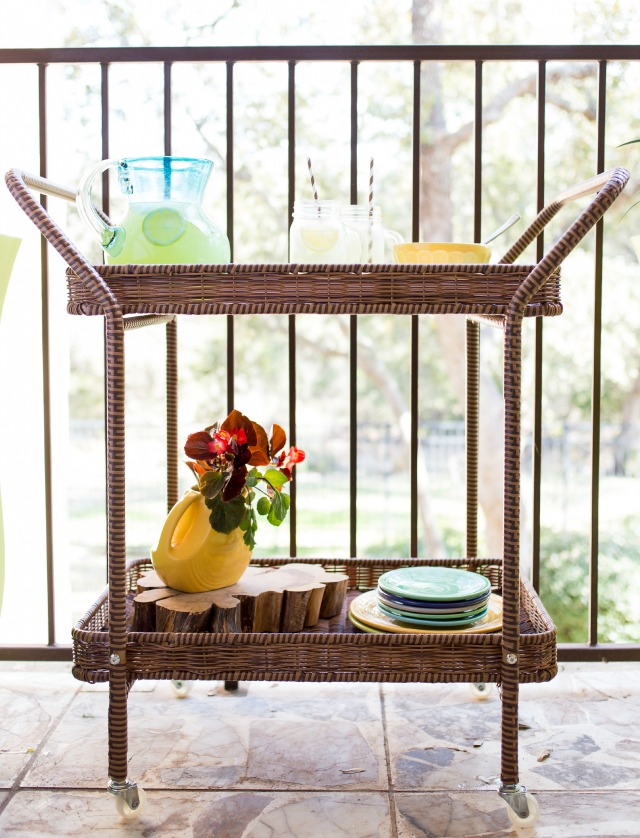 I incorporated a couple other pieces to make the space feel cozy. This outdoor serving cart is my new favorite multi-purpose piece. In fact, you may recognize it from my flower potting party post! If I have a friend over, I can use it to hold a few drinks and snacks, and in between it can display some pretty potted plants on the balcony.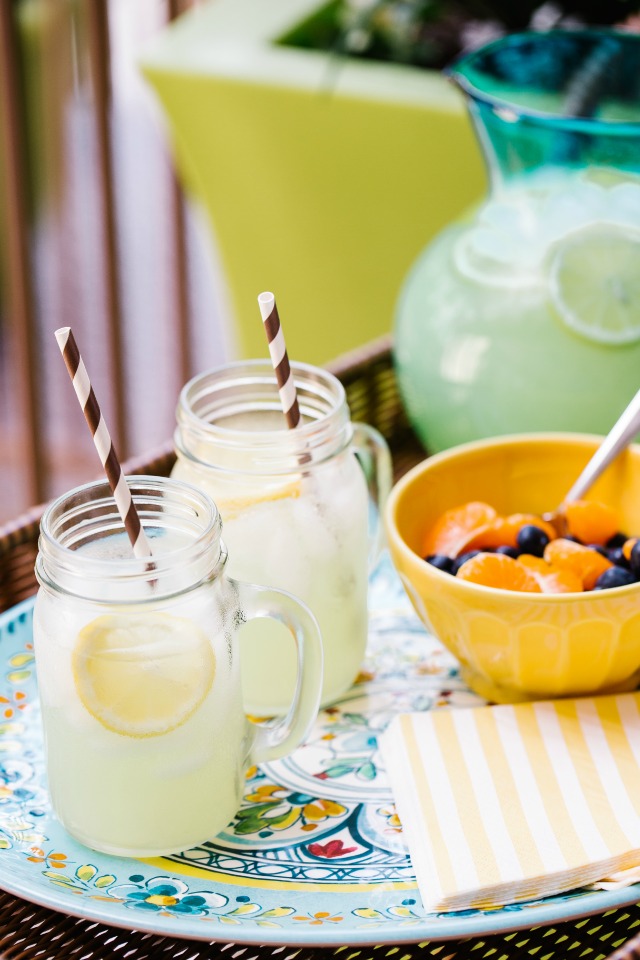 These lanterns are the best because they come with three built-in LED candles and work on a timer which is key. Every night they turn on around 7pm and add a nice glow to the patio that I can see from inside the house. I love that I don't have to remember to turn them on and the batteries last longer when they're on a timer.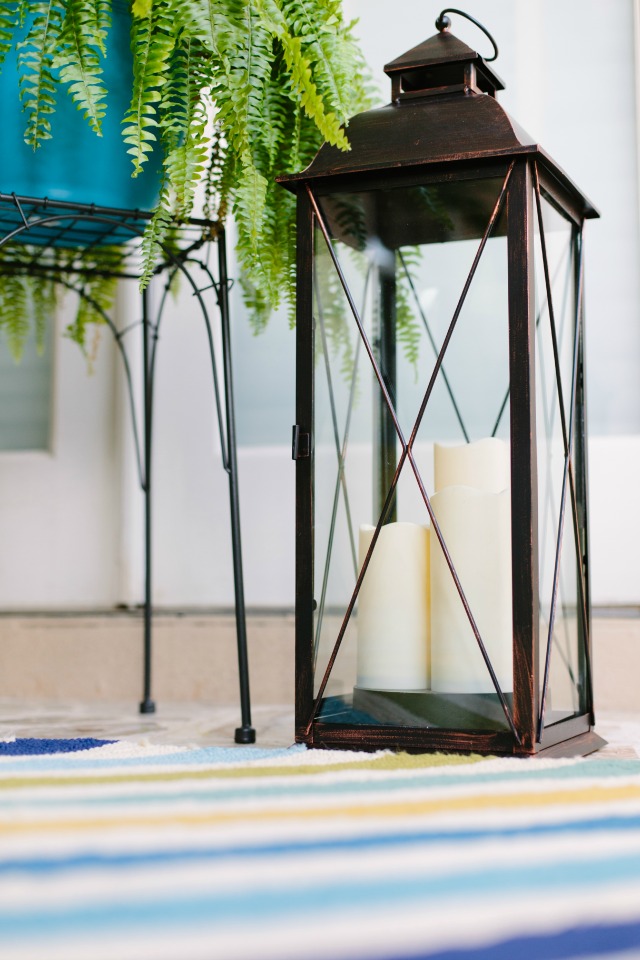 Interested in any of these pieces in my outdoor patio reveal?
This post is sponsored by hayneedle.com. All content and opinions are my own. Photos by Candice Stringham.