Yarn Embroidered Desk Accessories with The Container Store
March 19, 2015 | FILED UNDER: Uncategorized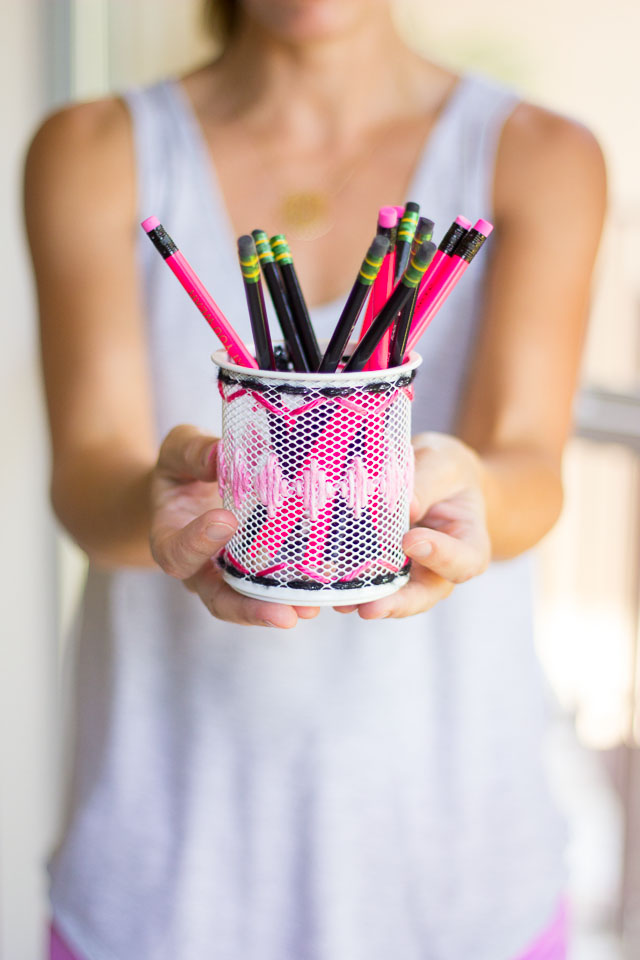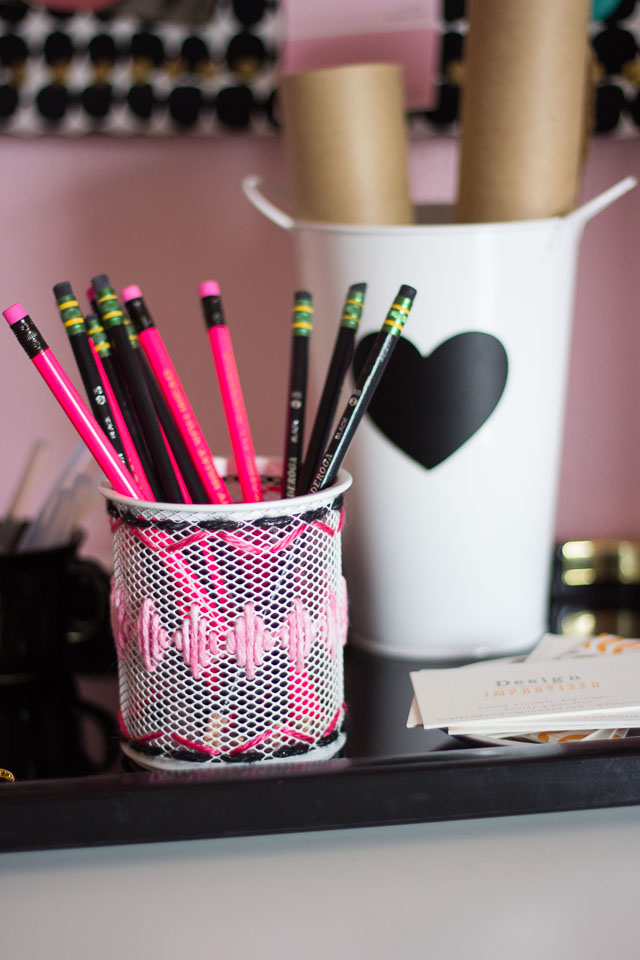 My
office / craft room
is my favorite 100 square feet in our home. Every time I step into it, no matter how messy it is, it makes me smile because it reflects all the things I love! From the
pom-pom shadow boxes
, to the
pipe cleaner heart garlands
, I've decorated with some of my favorite crafts. So when the
The Container Store
asked me along with a few of my favorite bloggers to dress up our desks for spring, I knew I wanted to make something that was very Design Improvised!
These yarn embroidered desk accessories are just that! Remember
these baskets
I embroidered with yarn last summer? Just like the baskets, these
mesh desk accessories
 with their hundreds of little holes were calling out to me for a yarn makeover!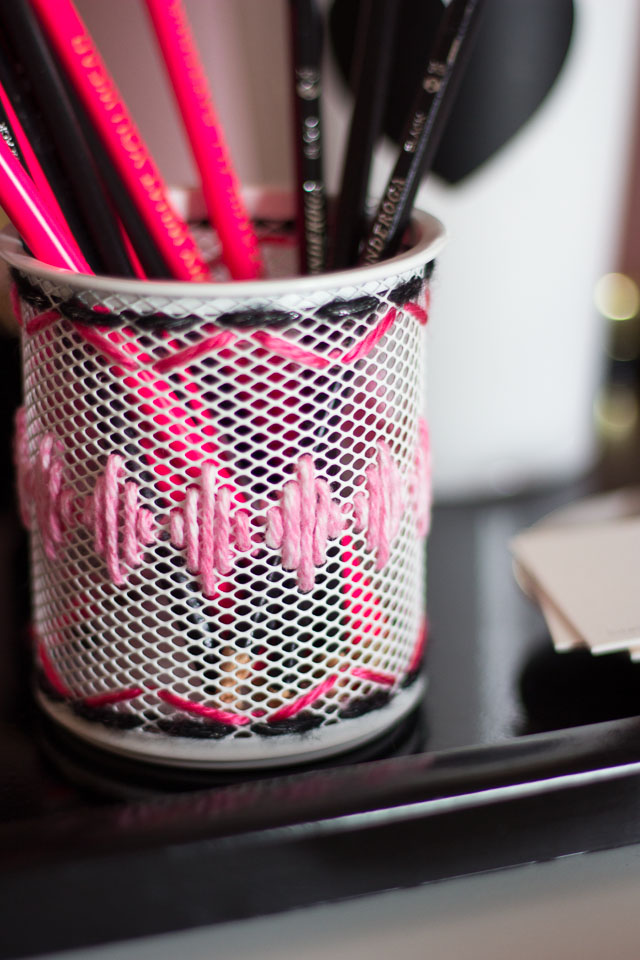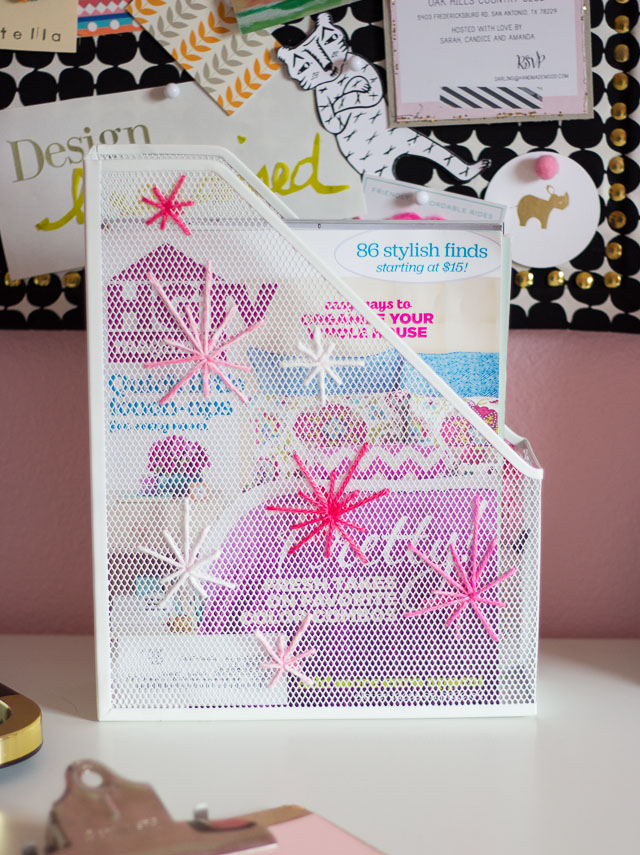 These little sunbursts might be my favorite! So easy and happy looking.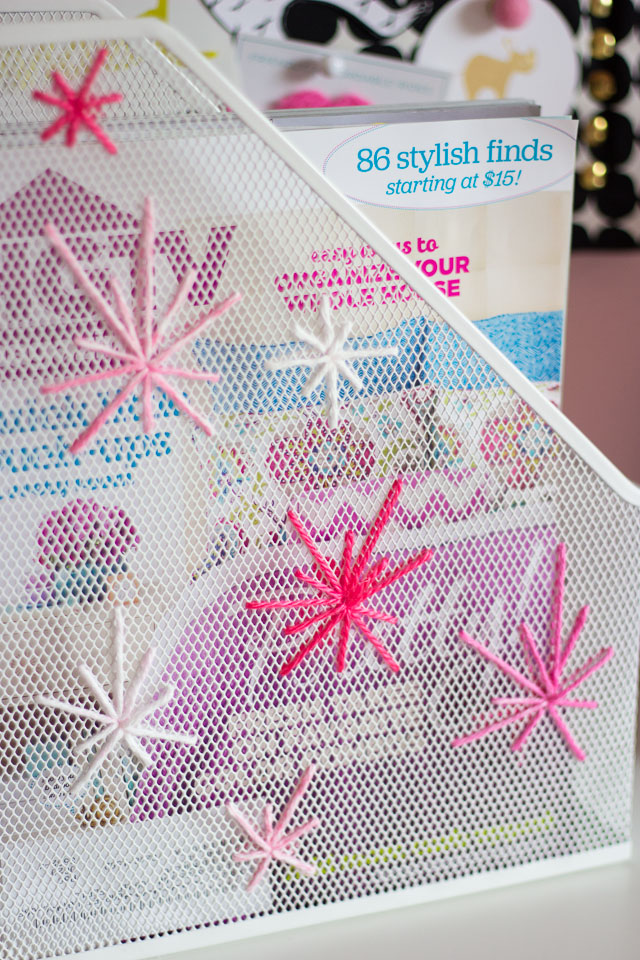 For the wastebasket, I made a simple zigzag pattern with three different colors of yarn.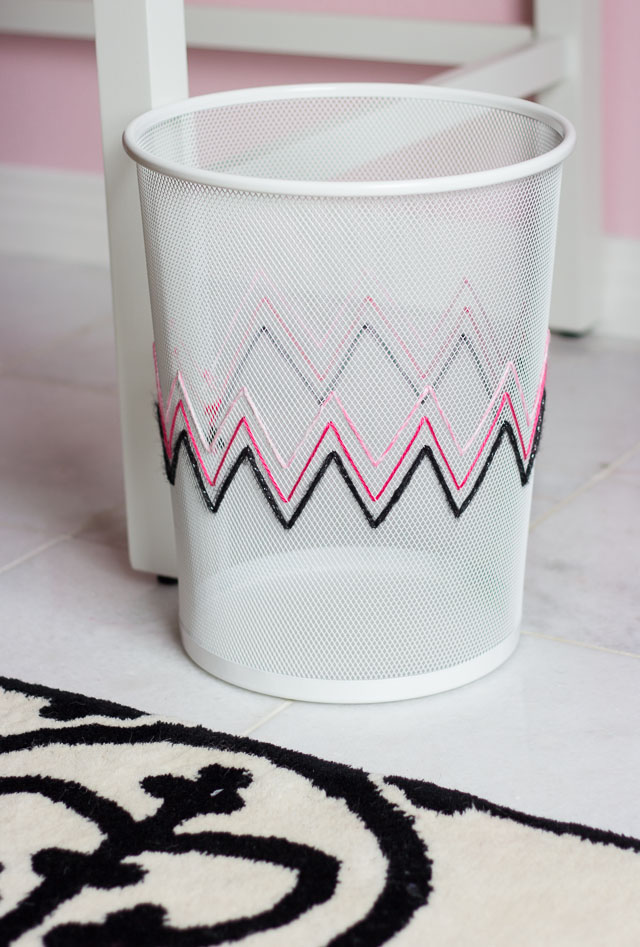 You can have fun playing around with different colors and thicknesses of yarn. For the stitches, I didn't follow any guides, I just experimented and I recommend you do the same!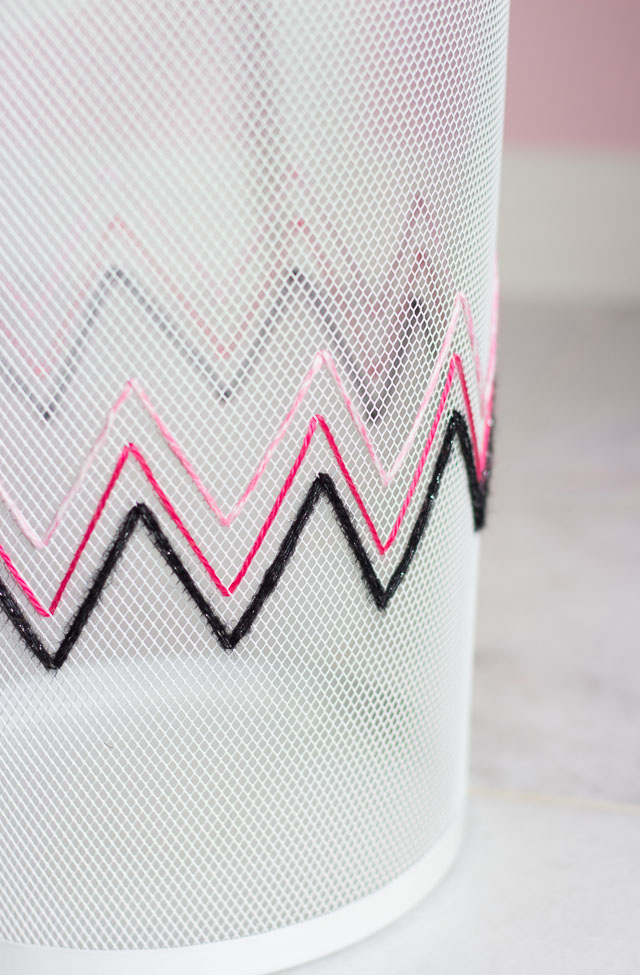 Supplies for DIY Yarn Embroidered Desk Accessories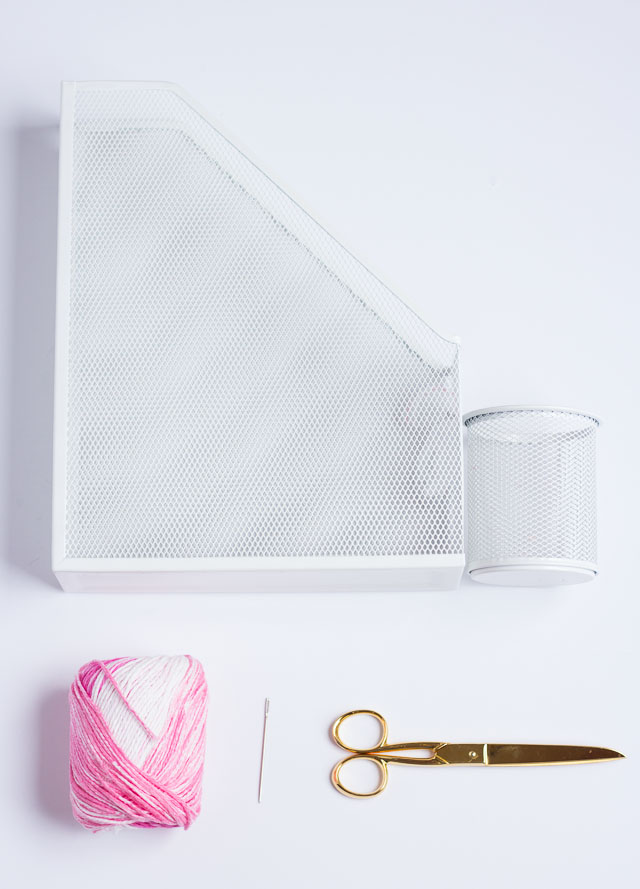 Read on for some tips for making your own and to see how my dressed up desk turned out!
How to Make Yarn Embroidered Desk Accessories
1. For the pencil cup I found the middle by counting down a vertical line of holes. I then started my design from the middle point of the cup.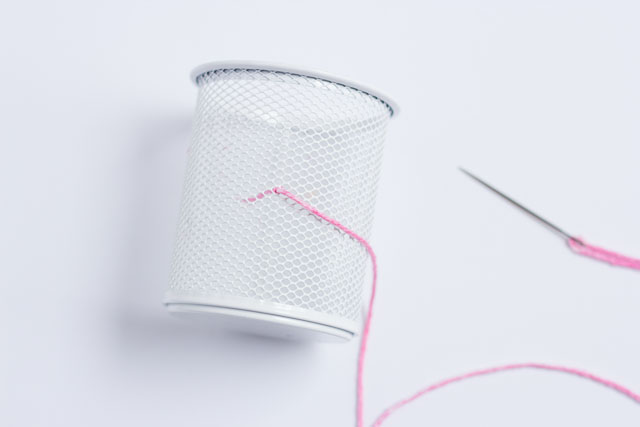 2. I made a diamond pattern around the middle and then added a running stitch and zig zag around the top and bottom of the cup in different colors of yarn.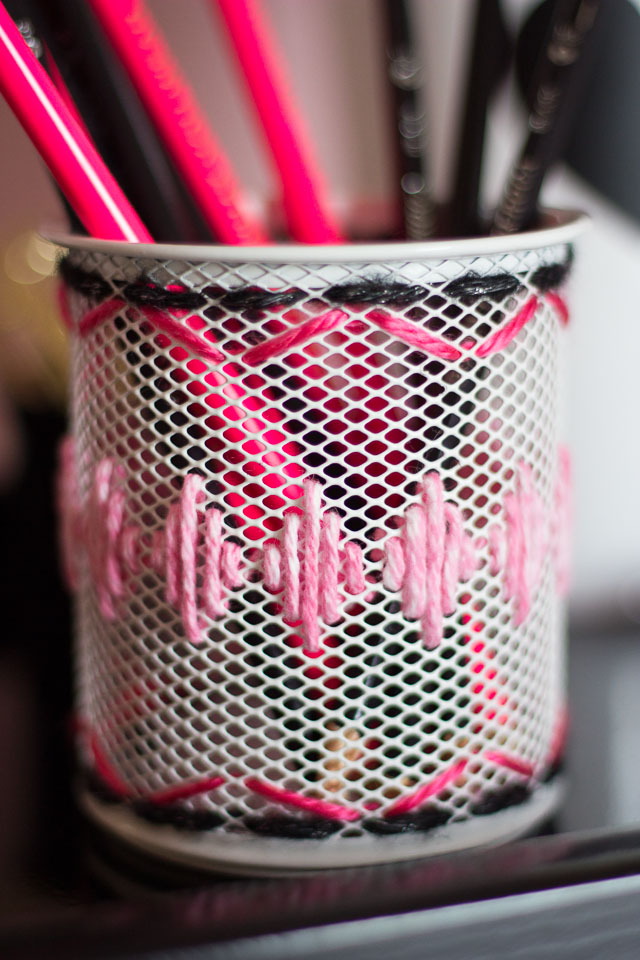 3. For the magazine file sunbursts, I started in one hole and then made stitches at various lengths away from the center hole. I worked my way around in a circle and came back through the same center hole each time. If it becomes too hard to stick your need through the same hole, then you can use a hole right next to it. The main thing is that you want it to look like the stitches are all coming from a center point.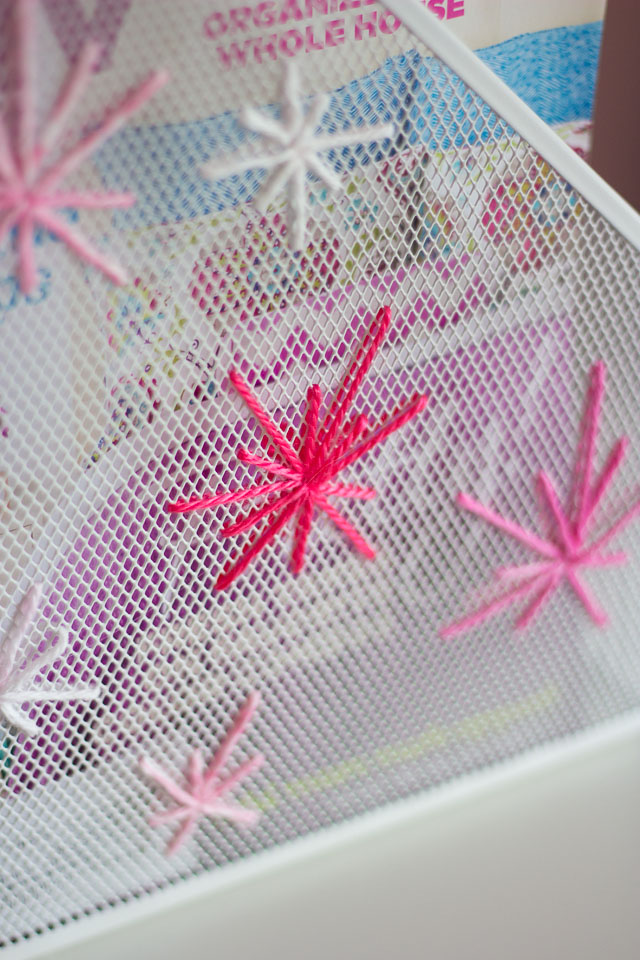 4. For the zigzag, I really just eyeballed the first row (in hot pink) and then spaced the subsequent rows 4 holes higher than the previous row.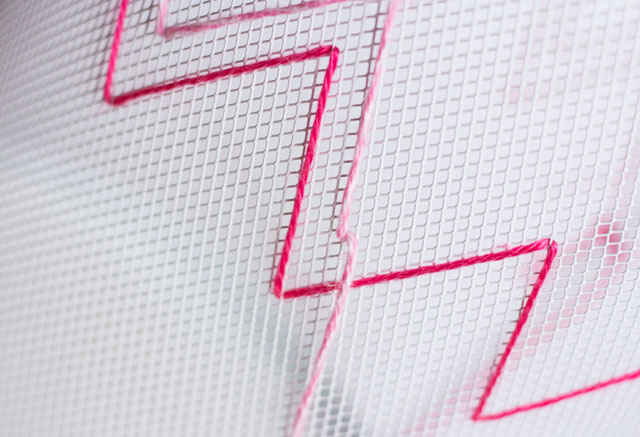 My new desk accessories are right at home in my pink office! There is really no wrong way to do make these, so just have fun customizing them for your own space. If you're skilled at needlepoint, you can probably come up with some much more impressive designs than I did. These just scratch the surface!