DIY Neon Polka Dot Sticker Easter Eggs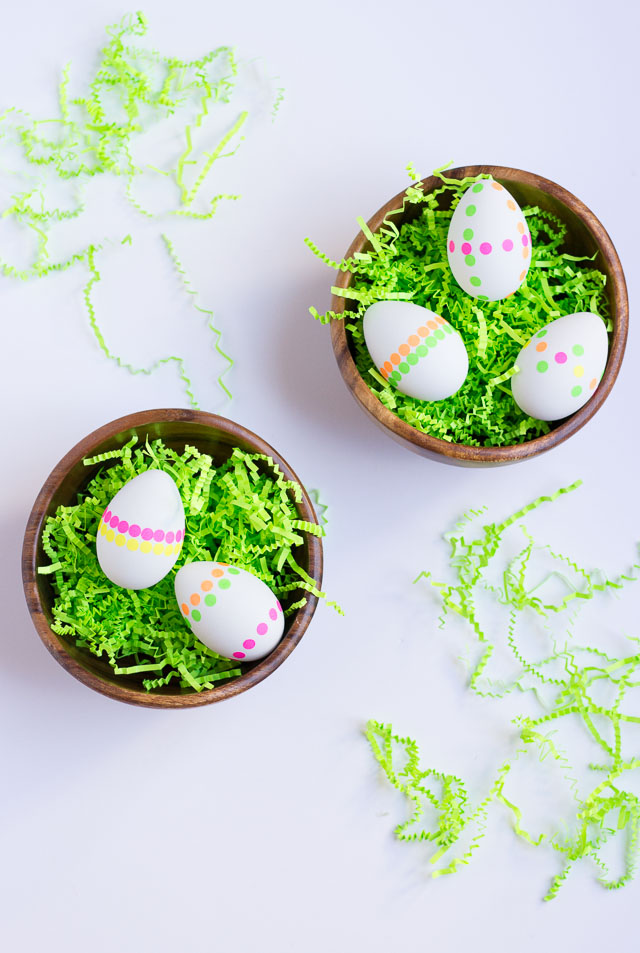 Sticker Easter Eggs
It's been a fun week – full of EGGS! We're wrapping up Easter Egg Week with an easy peasy sticker Easter eggs decorating idea involving… neon office supply stickers!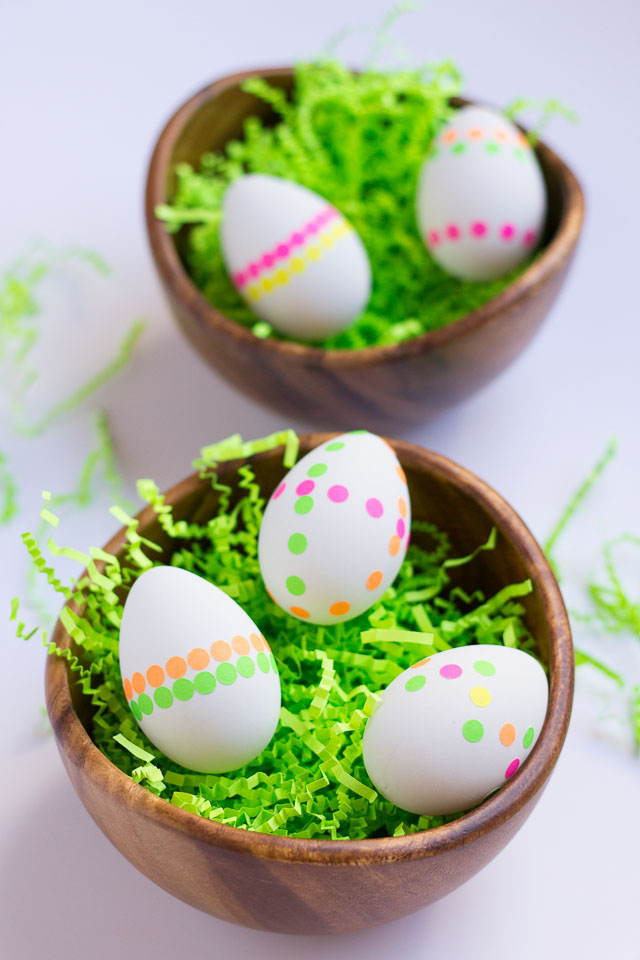 Yep, all you need to add a modern neon touch to some plain white eggs are a package of small color coding dots you can find at your local office supply store (or Hobby Lobby for that matter – that's where I found these!)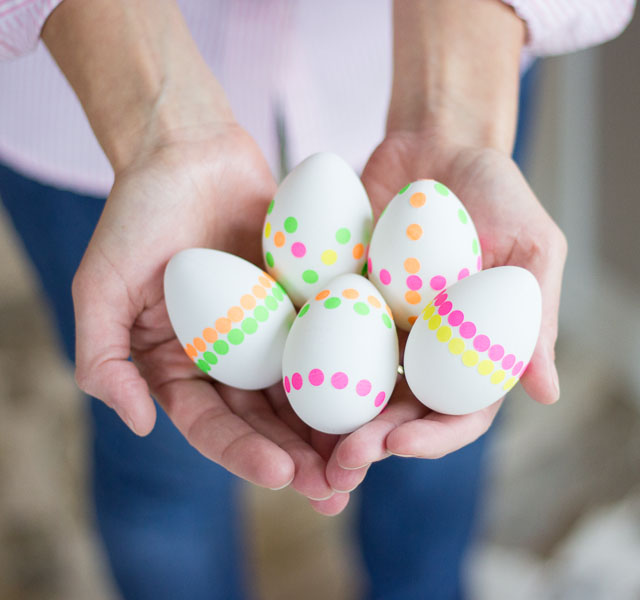 For me, the simpler the project the better and just like yesterday's Lace Eggs, these eggs are as simple as peel and stick. I used faux dyeable eggs that last forever, but you can use plain hardboiled eggs too!
Supplies for Neon Sticker Easter Eggs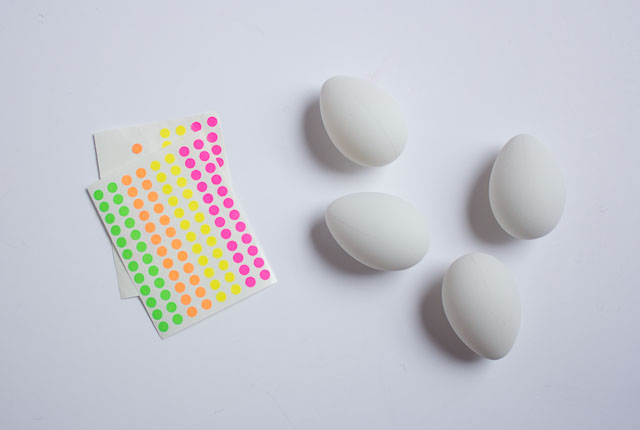 How to Make Neon Sticker Eggs
1. Peel off a sticker and stick it on the egg. That's it! Make whatever pattern with whatever color combo you want.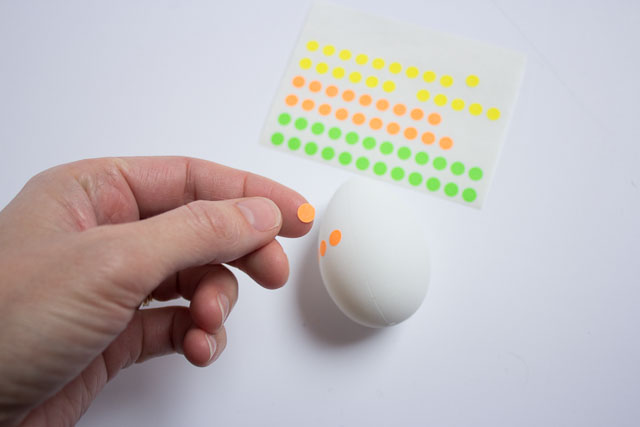 My 3 year old loved making her own eggs with these colorful dots. So easy for little hands!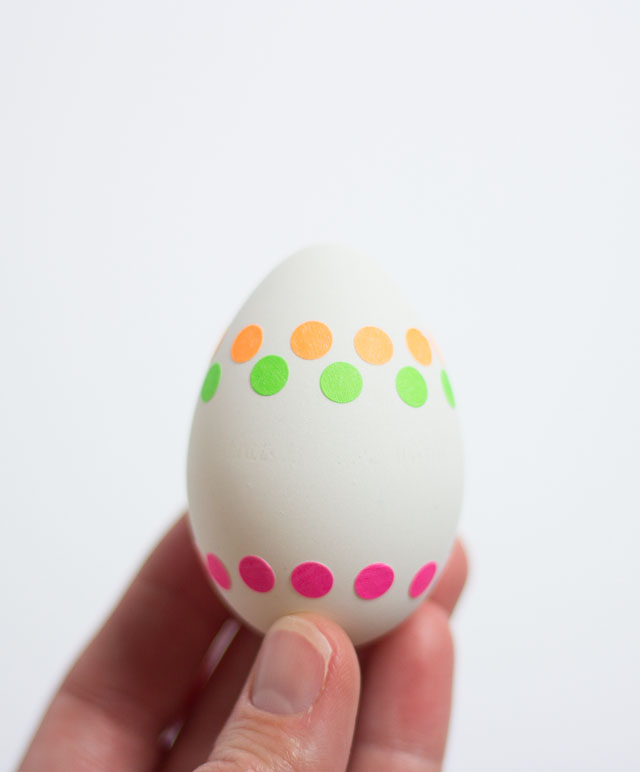 Like these neon sticker eggs?