Pom-Pom Filled Shadow Boxes!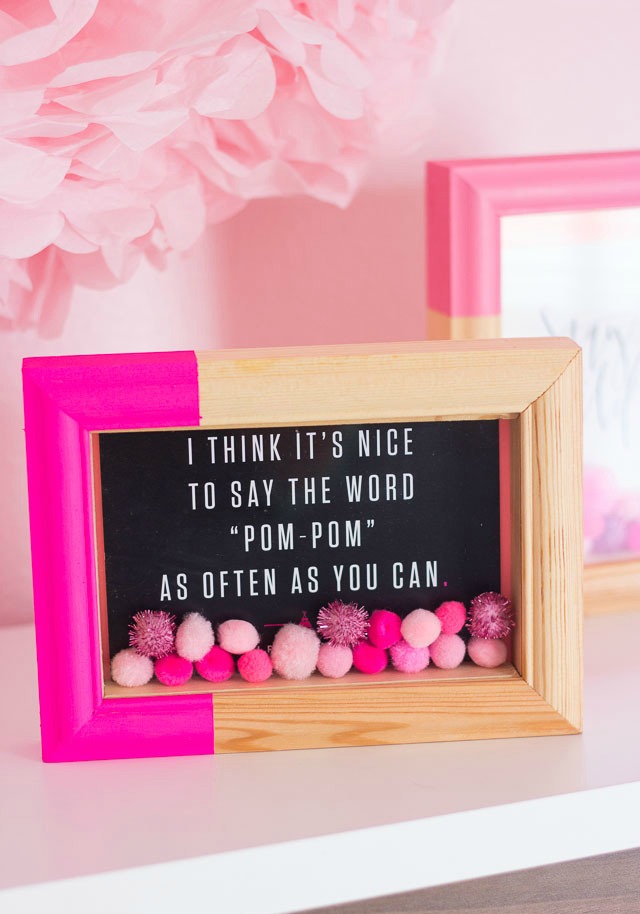 Pom-Pom Shadow Boxes
Introducing my pom-pom shadow boxes! My latest project was something I did purely for fun! I had found a couple shadow boxes at Salvation Army for $1 a piece and thought what could I fill these with? Why, pom-poms of course. 😉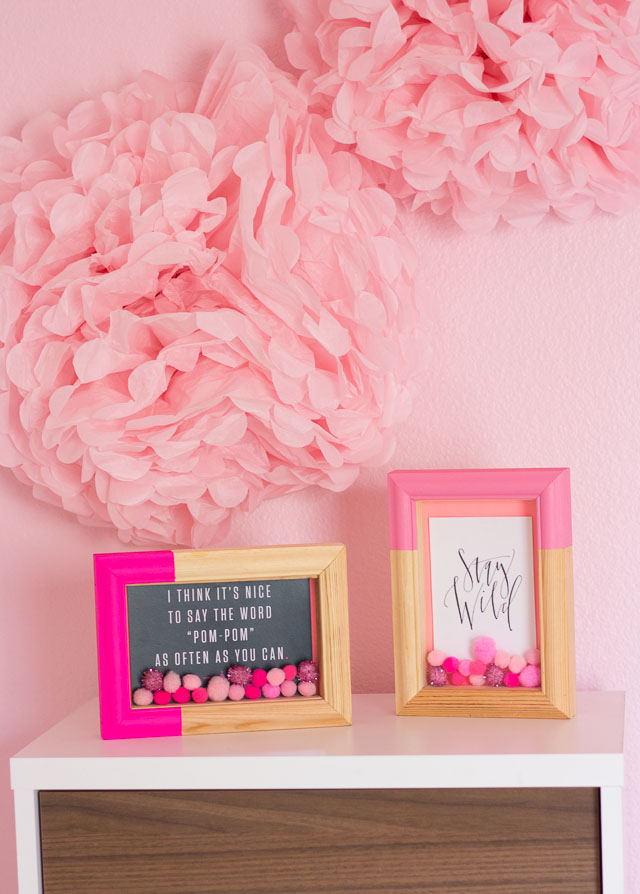 If you follow Design Improvised, you know I'm a pom-pom fanatic. It is only appropriate that I have some pom-pom related office decor! I had a couple fun mementos from Alt Summit last January that I thought would be perfect to frame with the pom-poms.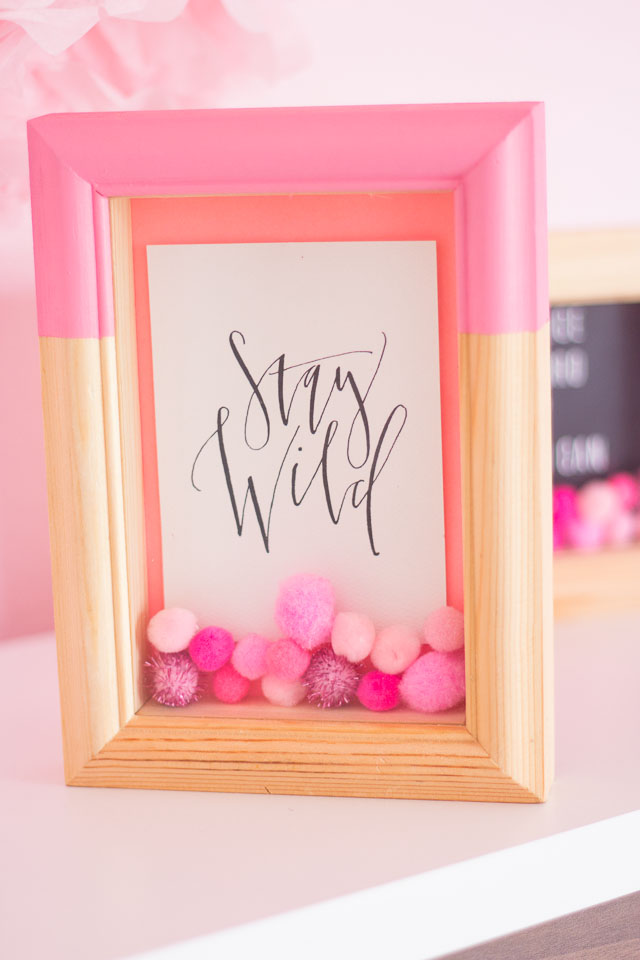 I gave the raw wood frames a little paint-dipped treatment using craft paints in a couple bright summery pinks from my latest 12 Months of Martha box. Here's how you can make your own:
Supplies for Pom-Pom Shadow Boxes
Martha Stewart multi-surface craft paint (I used the colors Party Streamer and Camellia Pink)
Pom-poms
Foam brushes
Painters tape
Fun print to frame (if you have some fun fonts on your computer or some graphic design skills you can make your own version of these!)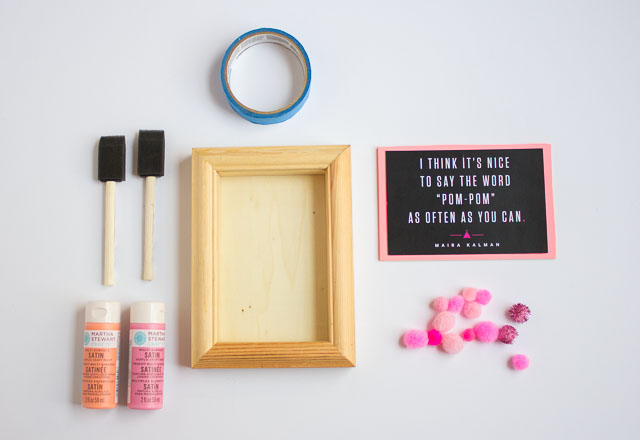 How to Make Pom-Pom Shadow Boxes
Step 1. Paint shadow box frame
Use your painters tape to mark off the area of the frame you want to paint. You can use a ruler to make sure you place the tape at the same position on each side of the frame. Apply 2-3 coats of paint with your foam brush, allowing the paint to dry between coats.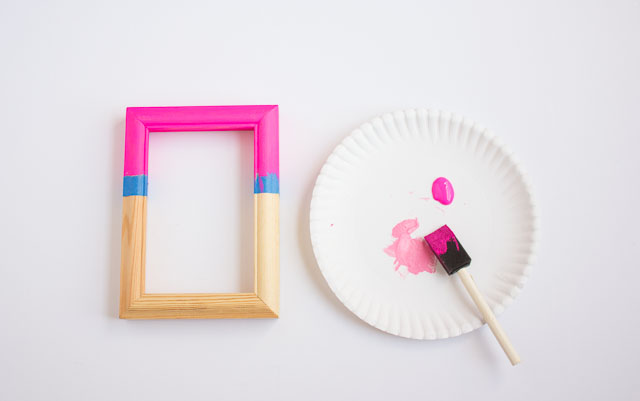 Step 2. Fill box with pom-poms
Once the paint is dry, fill your shadow box with pom-poms. I used just enough to make a row along the bottom. Add your print and you're done!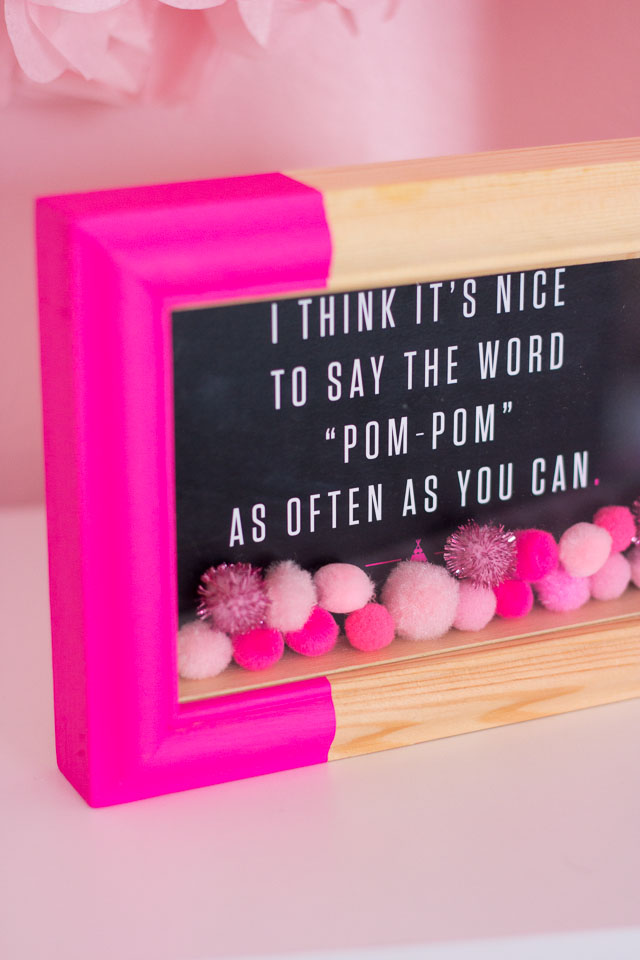 I'm displaying my new art in my office along with some of the pretty Martha Stewart tissue pom-poms I saved from my Mother's Day brunch party. It has definitely added a dose of fun to a previously empty corner of the room!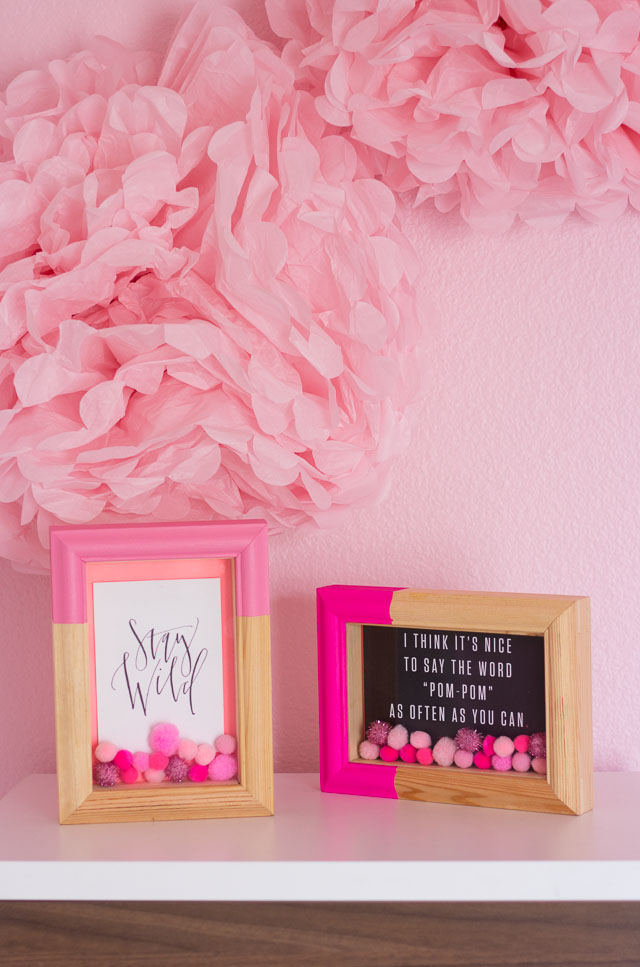 Love pom-poms?
Then don't miss all my other pom-pom crafts!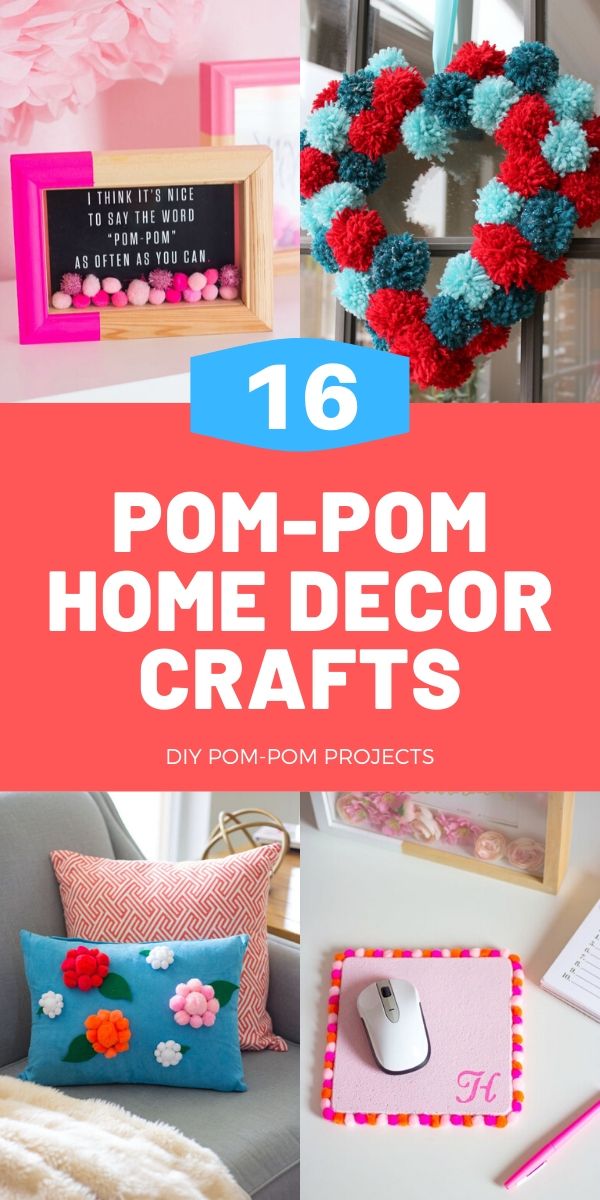 This is post is sponsored by Martha Stewart Living Omnimedia as part of the #12MonthsofMartha program. All content and opinions are my own.