Why I'm Addicted to Alt Summit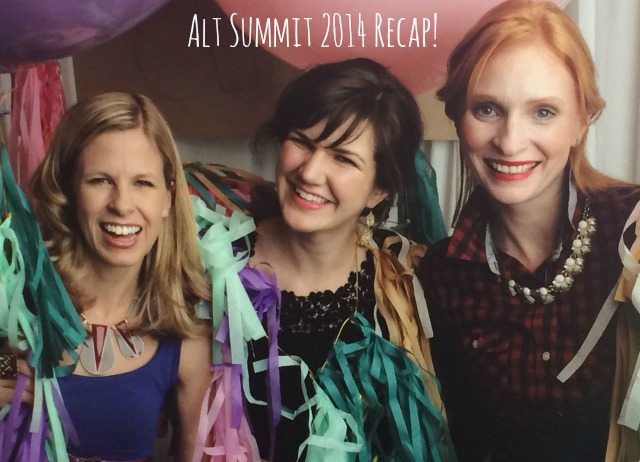 I'm back from my 4th
Alt Summit
in two years – I clearly can't get enough! That's me looking very happy to be there with my beautiful roommates Sarah from
Sarah Hearts
and Jeran from
Oleander and Palm
. This was my second time attending the conference's 3-day flagship event in Salt Lake City, in addition to attending two smaller Alt Summit events in New York City (at the Martha Stewart Headquarters nonetheless!).
Here's a little secret – I've won a ticket to each one of these events – that is something like $1,600 in savings people! I wouldn't have been able to attend these events if it wasn't for the folks at Alt providing the opportunity to win a ticket – so THANK YOU! A piece of advice if you want to attend Alt Summit – never miss an opportunity to enter their contests. Your chances of winning are better than you might think.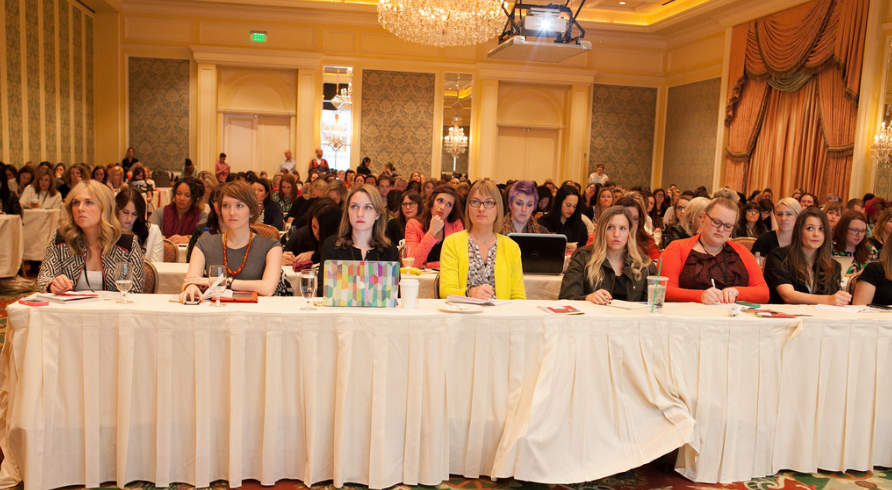 My 4th Alt Summit was all about reconnecting and deepening relationships with the great bloggers and brands I had met at previous conferences. I think it was my favorite Alt yet for this reason – I am really thankful to be part of such an inspiring and supportive community. It is so much more powerful to feel like you are in it together vs. sitting alone at your computer.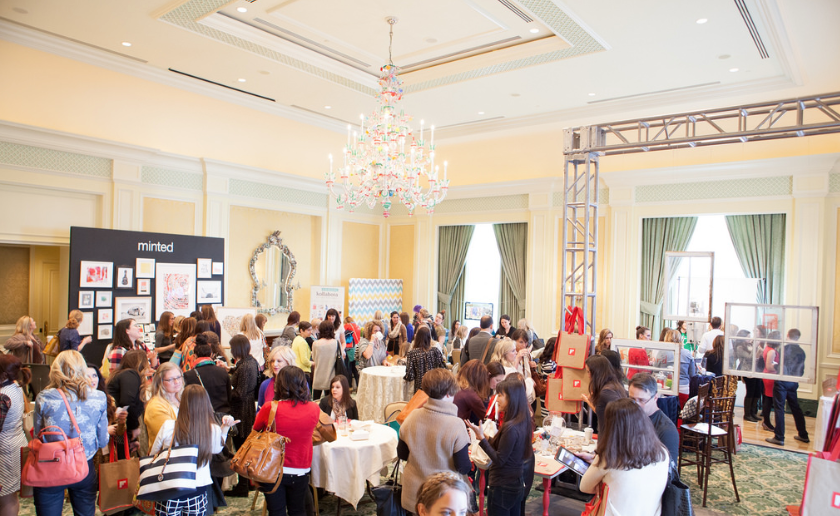 I attended several conferences in my previous life as a management consultant, but I can promise you none of them offered craft tables! I would attend Alt just for the fun sponsor booths alone.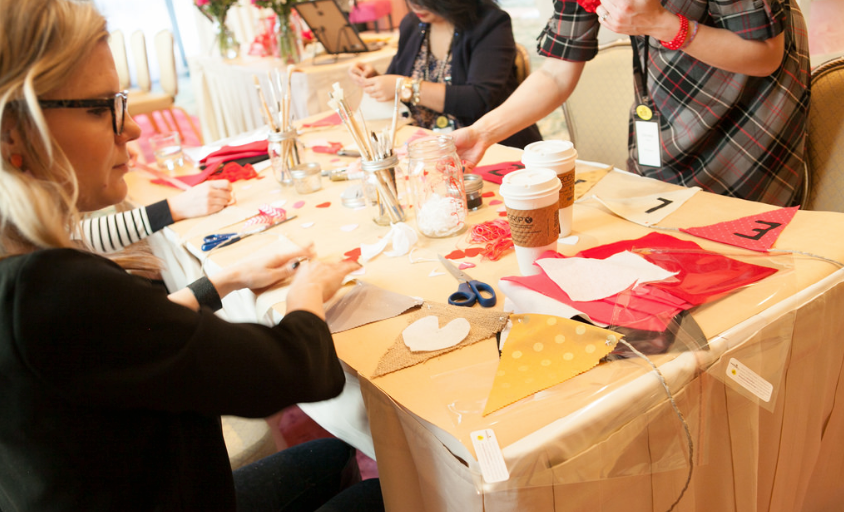 I was excited to reconnect with the folks from
Minted
. I love collaborating with them, and we have some fun plans in store for 2014 involving their beautiful art prints!
I was also fortunate to attend a small discussion to learn more about Minted's partnership with Christy Turlington Burns' organization
Every Mother Counts
– dedicated to reducing pregnancy and childbirth related deaths of mothers around the world. It is a fantastic organization and I think the ability of Alt Summit to bring hundreds of influential women together to further a cause like this is incredibly powerful. I hope to be able to do my small part to help.
Each year, Alt blows me away with the caliber of the speakers they are able to draw. I captured so many nuggets of wisdom and inspiration from the talks of fashion blogger
Garance Dore
, and
P.S. I Made This
blogger Erica Domesek. I'm sharing a few of them below:
Your work talks for you, what you do talks for you. We are all mini brands –Garance Dore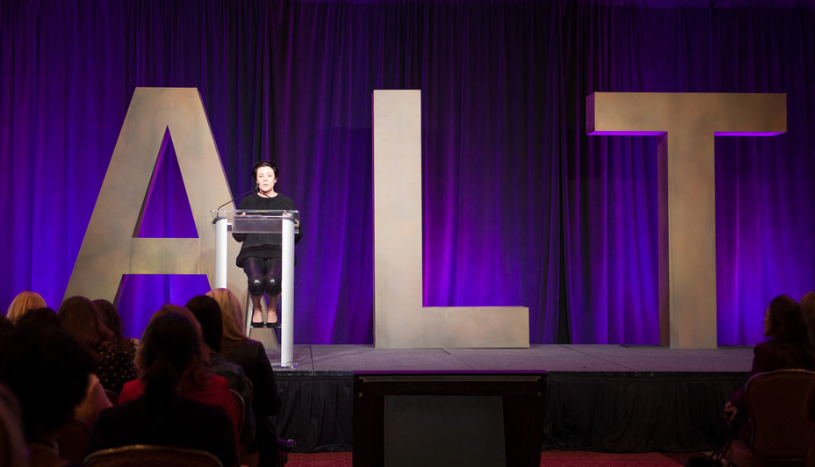 I think about my readers as one person – the best friend I can ever have
– Garance Dore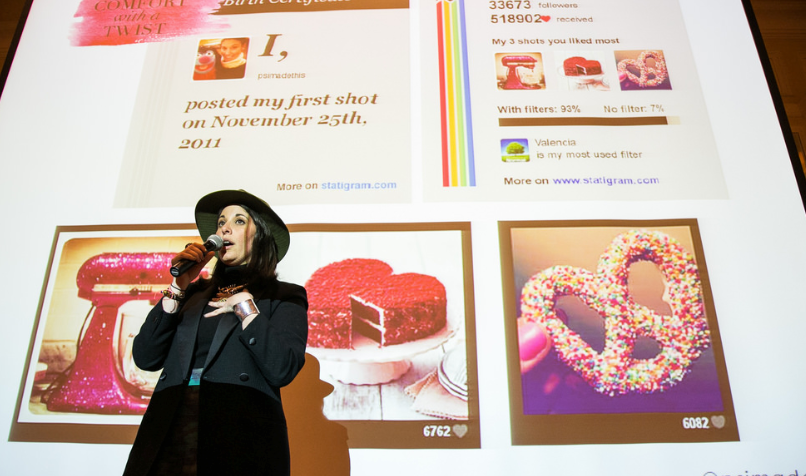 I have a little DIY in my DNA – I'm doing the same things today as I loved to do as a little girl – Erica Domesek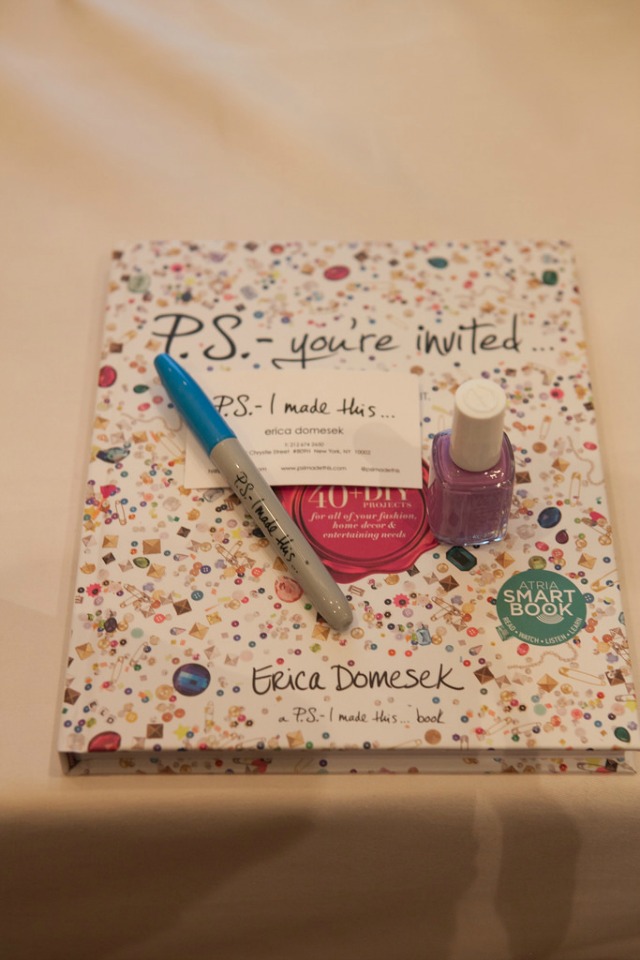 Having an emotional connection to your audience is everything – Erica Domesek
And last but not least, there are the parties! This is where the creativity of the Alt community and sponsors really shines – from
Cricut's
all white lounge below, to the mini parties involving fake snow, giant paper flowers, and lots of lots of balloons, it was incredible!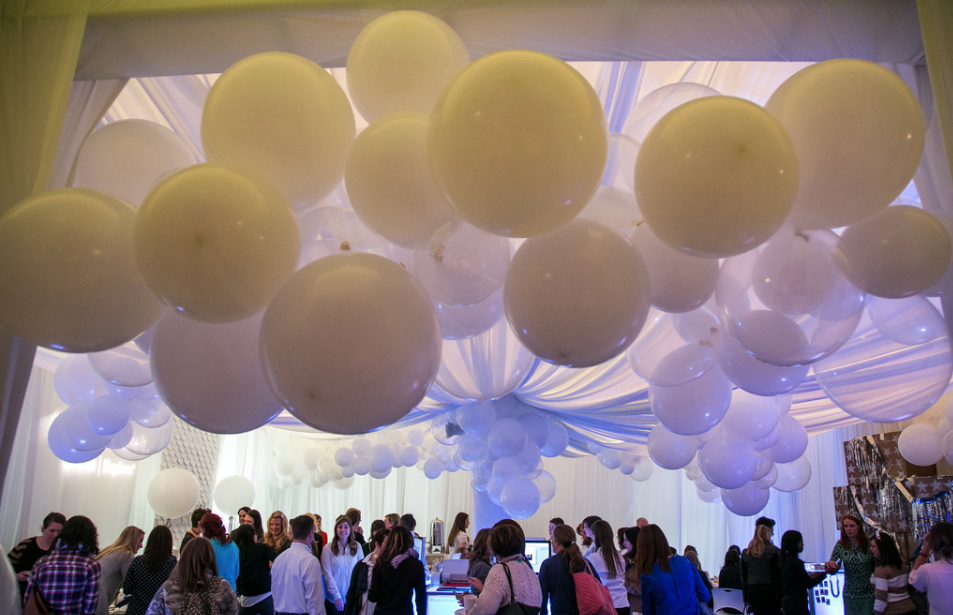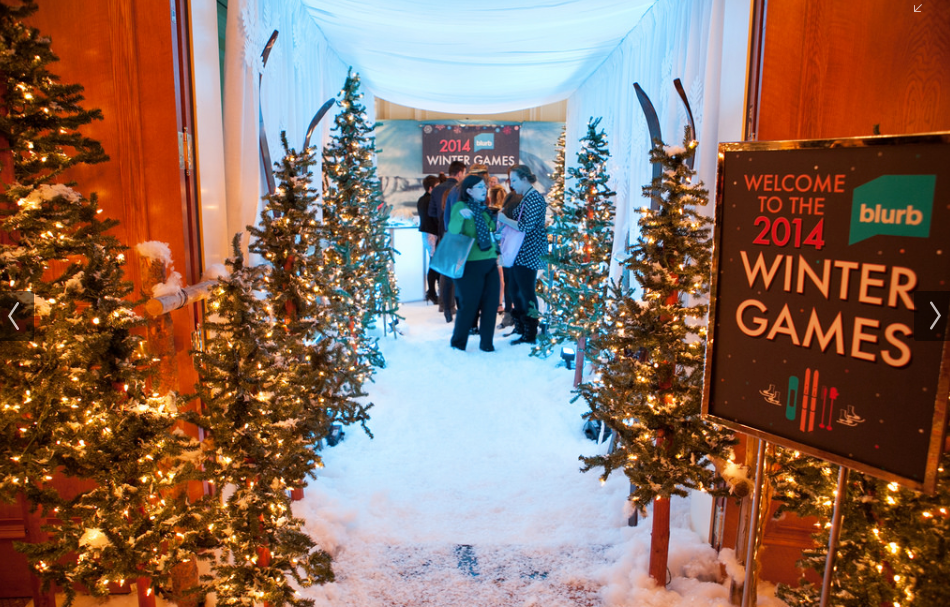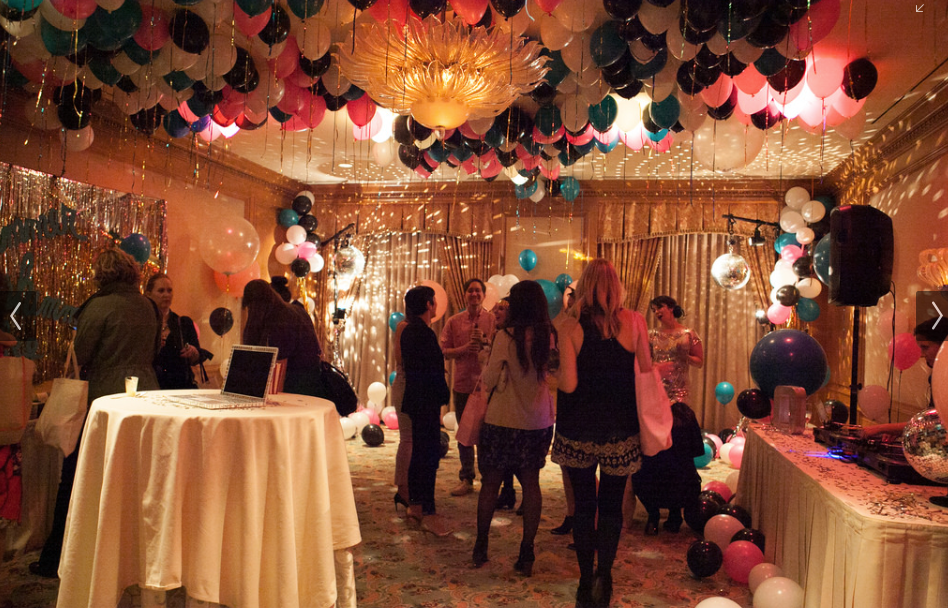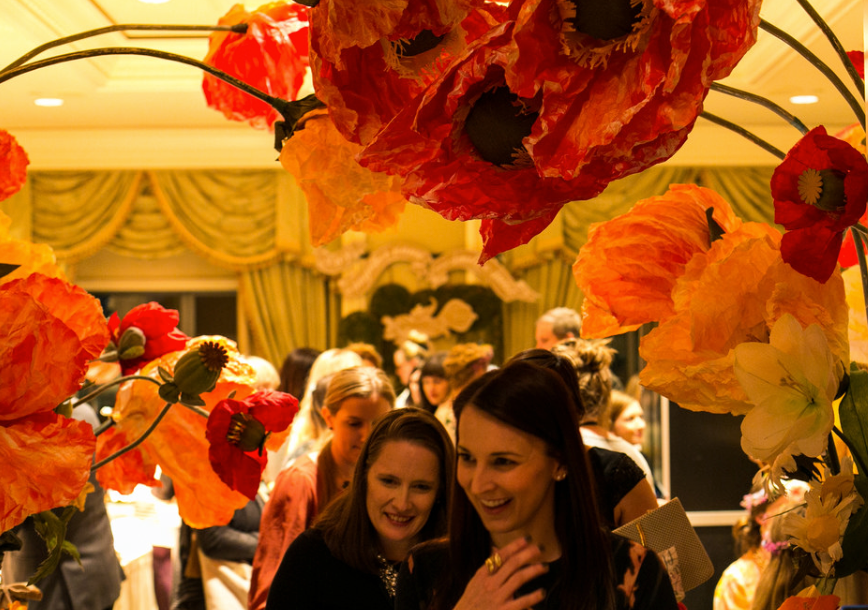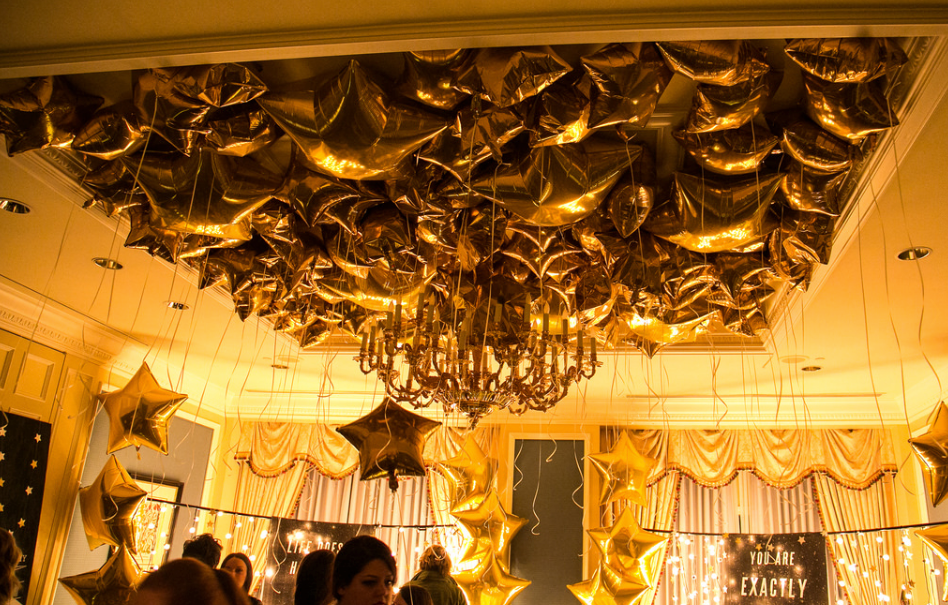 Oh and there were photo booths at every turn – this year they got extra fancy by adding in some animation. 😉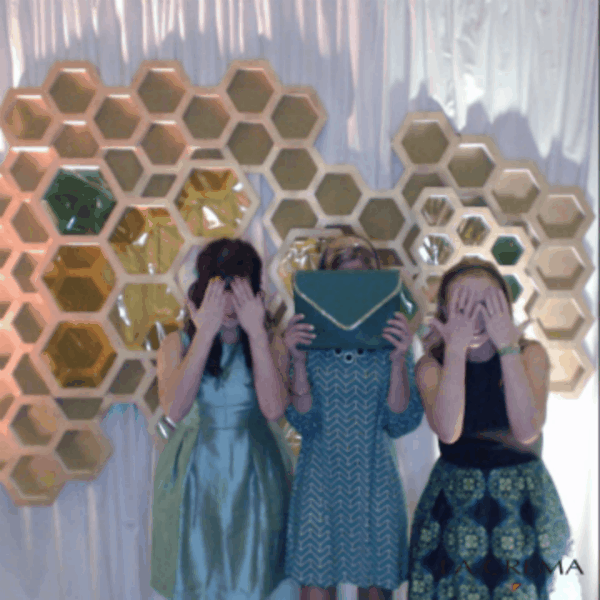 This little blog wouldn't be where it is today without Alt Summit – I can't wait to make it to my 5th!
All photos (other than the photo booth shots) were by the talented Justin Hackworth and Brooke Dennis