Outdoor Playroom with Hayneedle.com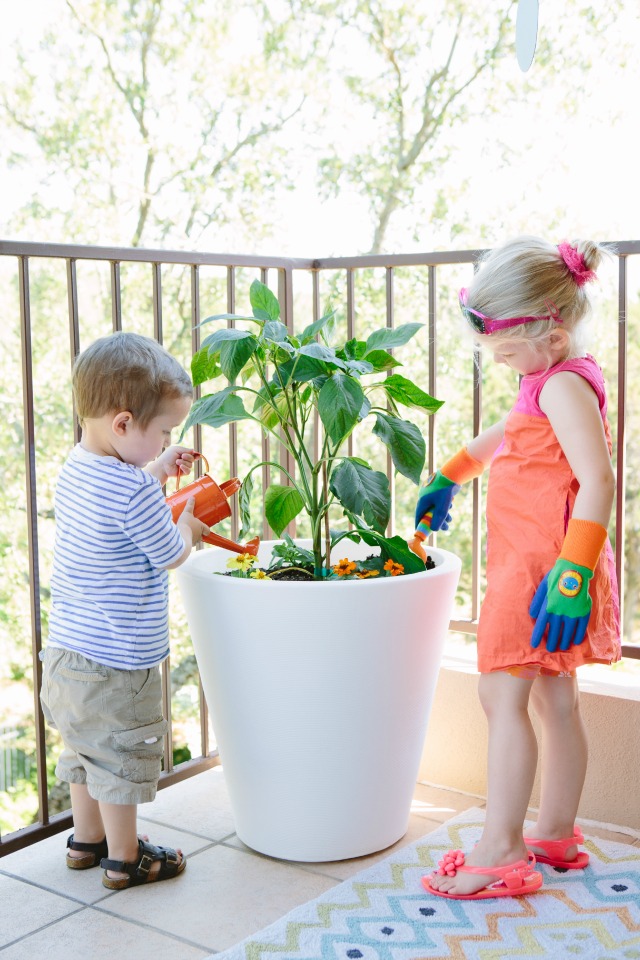 Kids Outdoor Playroom
Introducing our outdoor playroom! Now that the days are warmer, I'm trying to get outside with Stella and Hazel as much as I can. Especially before the sun gets too hot down here in Texas. Playing in the backyard and trips to the park are always fun. However, I also like to encourage them to do more indoor activities outside. Things like playing with Play-Doh, painting, or reading a book. I love moving our meals outdoors too – on a good day we'll eat breakfast, lunch, and dinner outside!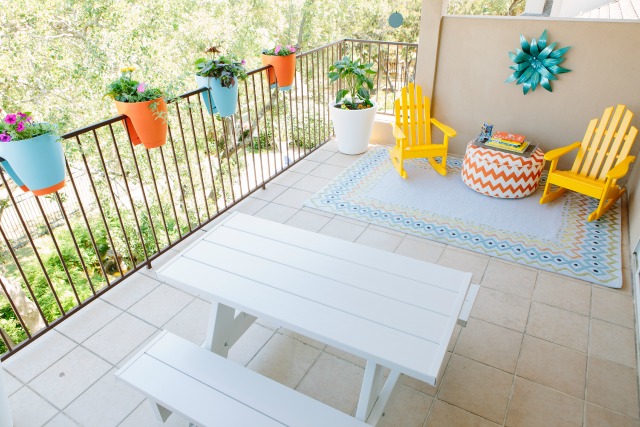 Thanks to Hayneedle, we now have the perfect spot to do so. Using a few kid-sized outdoor pieces, I was able to transform an empty patio off of the girls' playroom into an outdoor living space they can call their own.We absolutely love it and spend time up here daily.
Cozy Kids Seating Area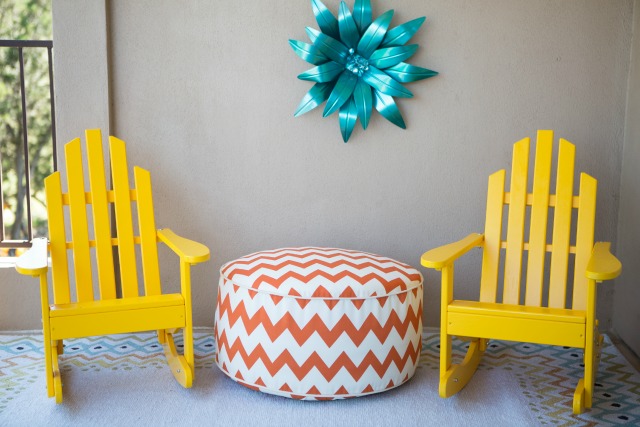 This is my favorite corner of the balcony with these sunny yellow Adirondack rocking chairs built just for kids, an outdoor pouf to use as a side table, a colorful outdoor rug, and even some wall art.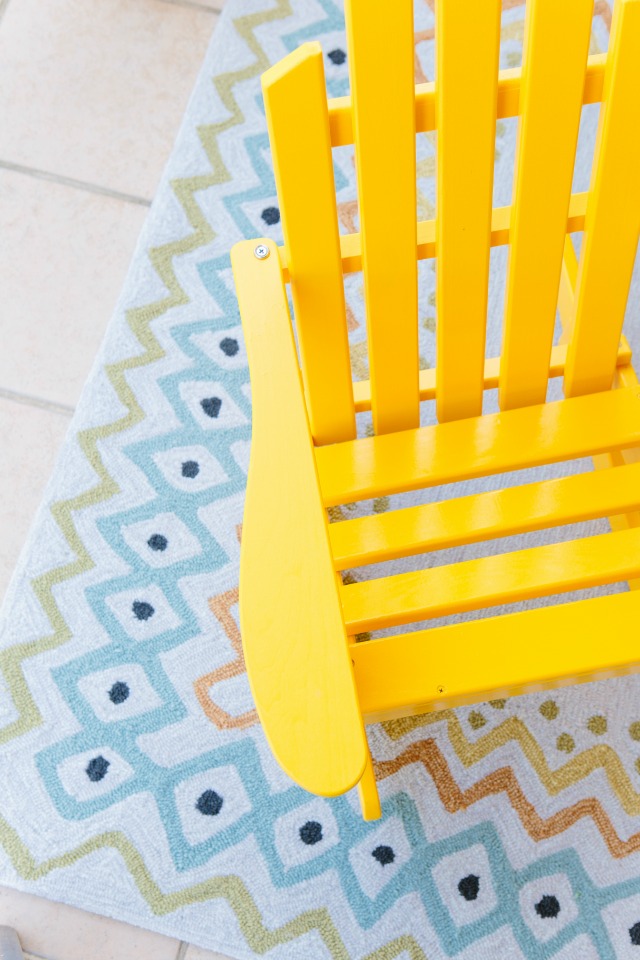 Colorful Planters for Gardening Fun
Have you ever seen planters like these? I think they are so cool! They work great hanging from a railing and come in a rainbow of colors.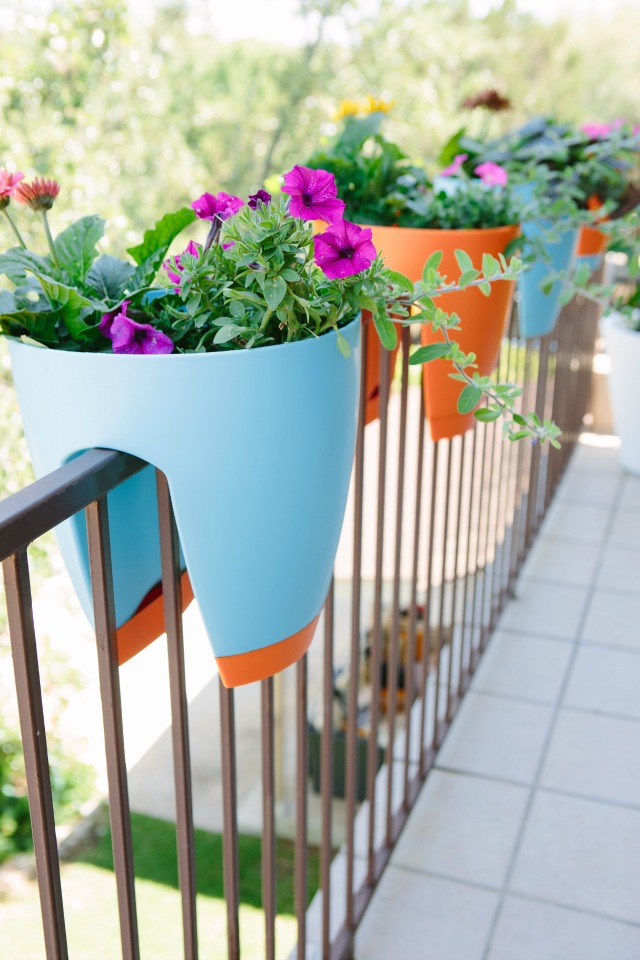 Kids Sized Picnic Table
From painting and Play Doh on the picnic table, to digging in this sensory table I'm foreseeing lots of fun messes made out here this summer!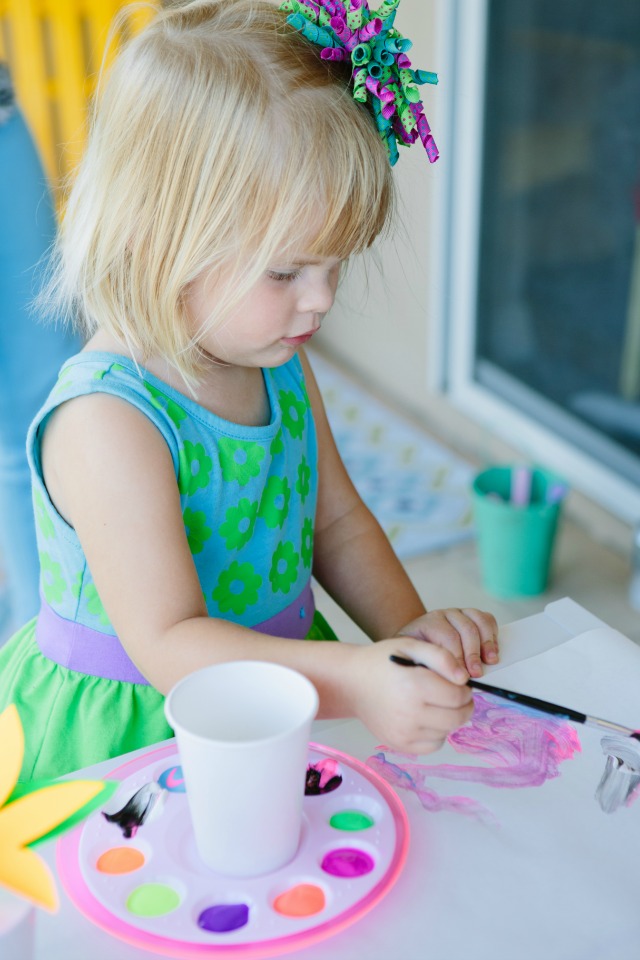 Sensory Bin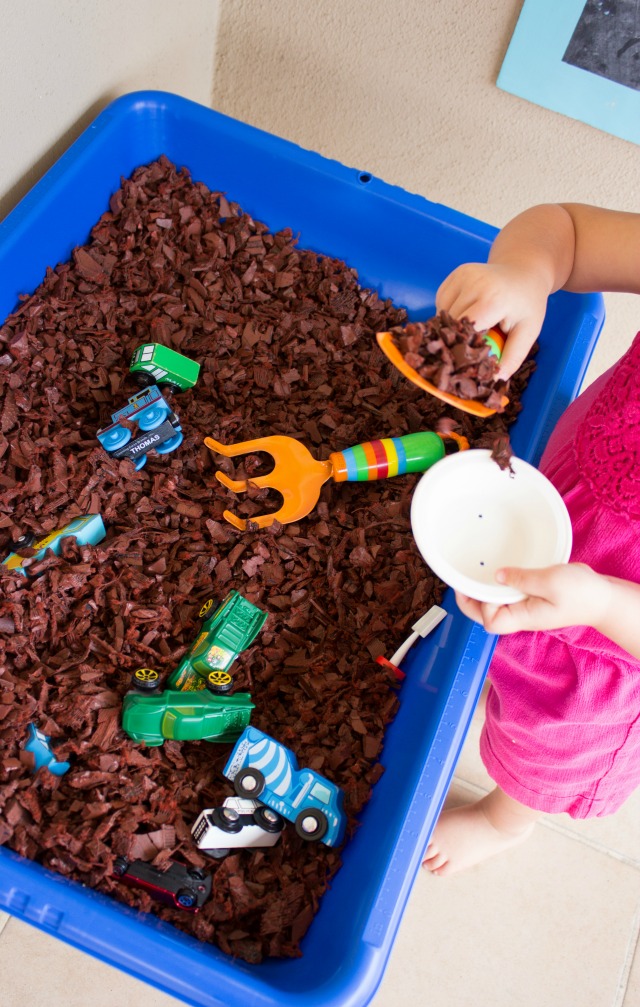 Safety note: Never leave children unattended on a balcony. This post was sponsored by Hayneedle. Photos by Candice Stringham