The Sweetest Bird Wreath for Spring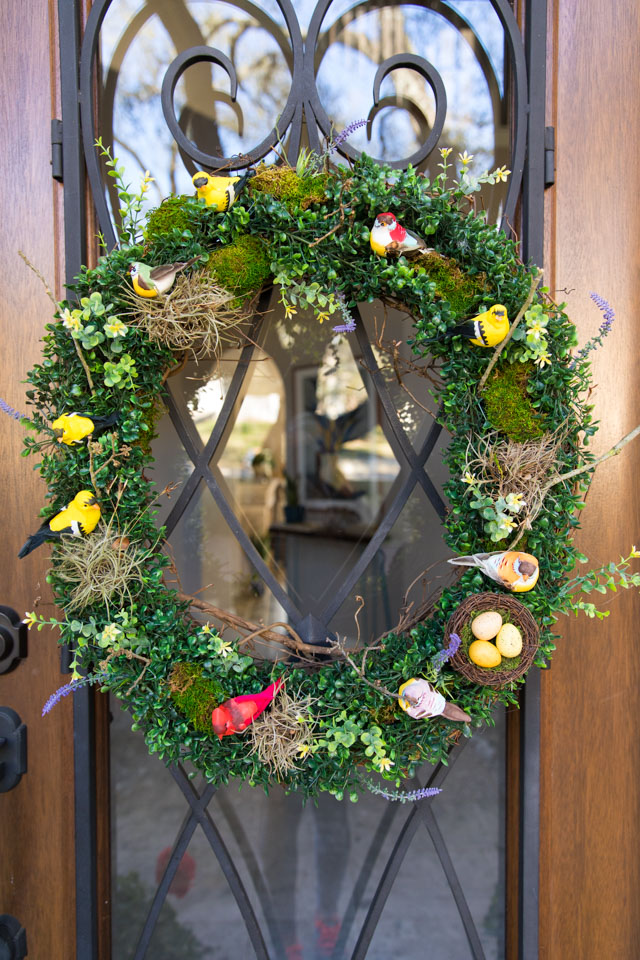 How to Make a Bird Wreath
This spring bird wreath is dedicated to my grandmother, Marian Rose Terry. She was a bird lover who taught me to love birds. I have many memories of watching birds from her kitchen window or while sitting on the back patio at her home in Nebraska, where my sister and I spent our summers and weekdays after school. My grandma always had a bird book nearby, with drawings of all the different species in North America. Her favorites were the robins and cardinals that frequented her yard.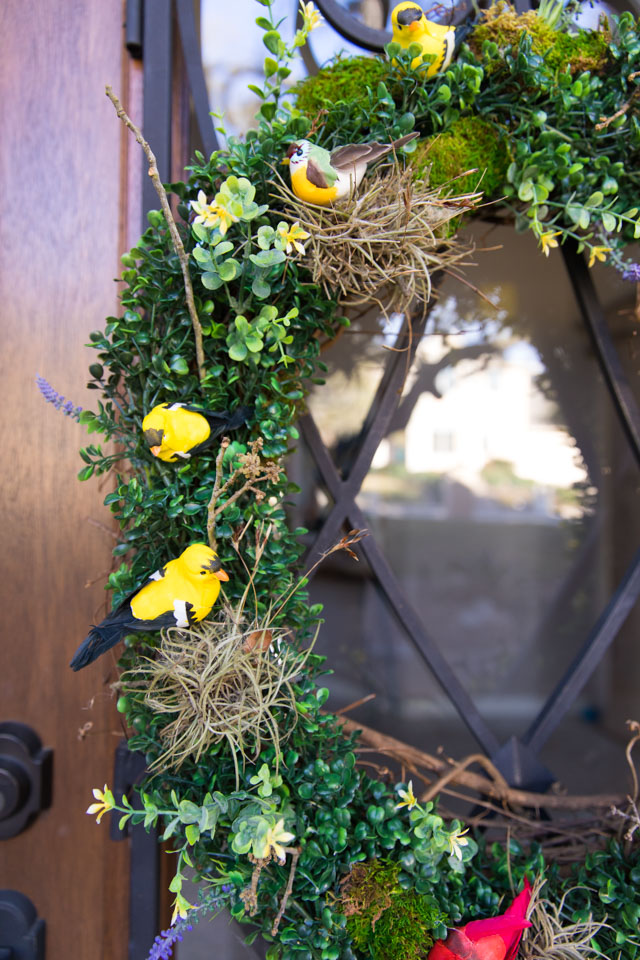 My grandma, a former kindergarten teacher and mother to eight children, passed away last October, a month before she was to turn 102. She was an amazing lady! My sister had the sweet idea of making little centerpieces of faux birds, moss and sticks for the reception tables after the funeral. I brought the birds home with me afterwards and knew I wanted to make a wreath with them to remind me of my grandma. If you are a fellow "birder", I hope you love this wreath as much as I do!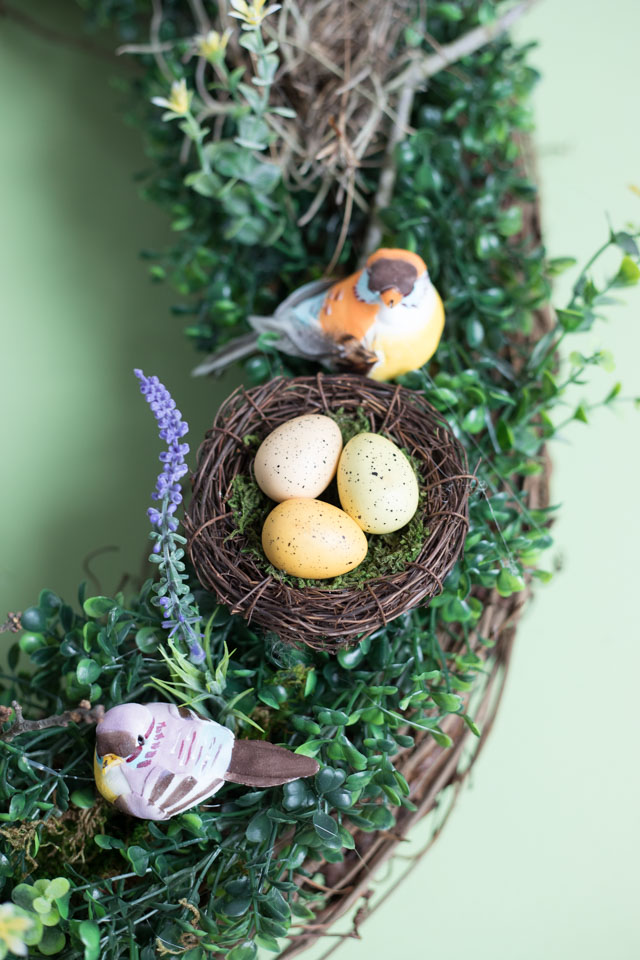 In addition to the little birds, this wreath uses a mix of faux greenery and florals from Oriental Trading, along with ball moss and sticks that I collected from our yard. The beauty of this wreath is you can make it however you like, using a mix of floral supplies and items from nature. As long as the little birds are incorporated, it will be a success!
Supplies for Spring Bird Wreath
Nature items (sticks, ball moss, feathers, etc.)
Hot glue
Wire cutters
How to Make a DIY Bird Nature Wreath
Step 1. Wrap Wreath with Garland
Start with a grapevine wreath and add a greenery garland around the top, securing in place with floral wire. I used this boxwood garland.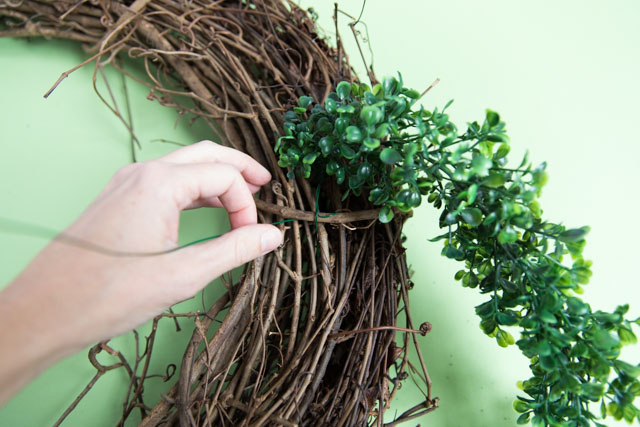 Don't worry if there are gaps, you will be filling them in with the other floral items!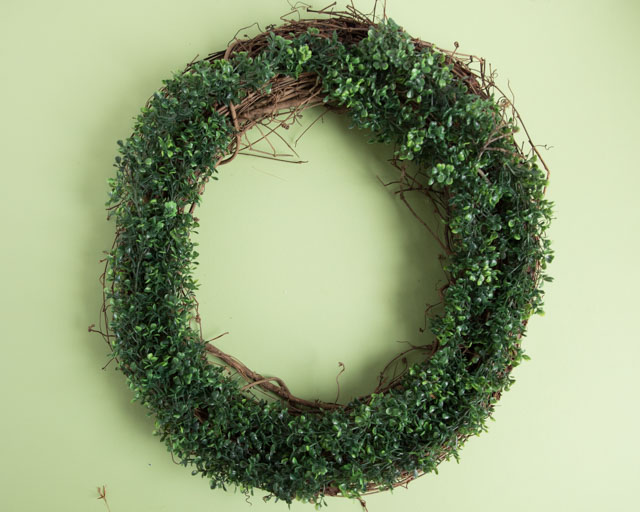 Step 2. Add Moss
To fill in the gaps, I used ball moss (common on our live oak trees down here in San Antonio) for a fun textural element, and preserved sheet moss, adding them with a dab of hot glue on the back.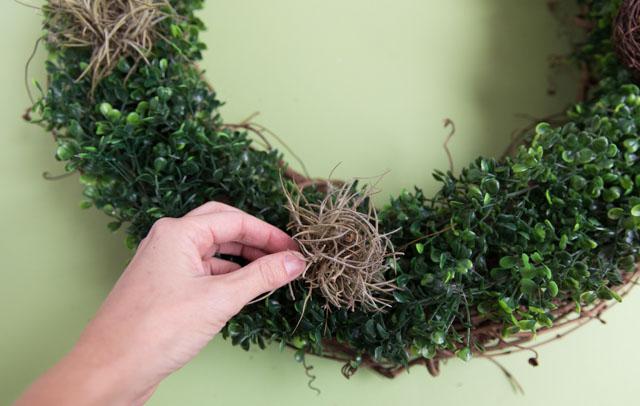 The preserved moss adds a pretty dose of bright green to the wreath.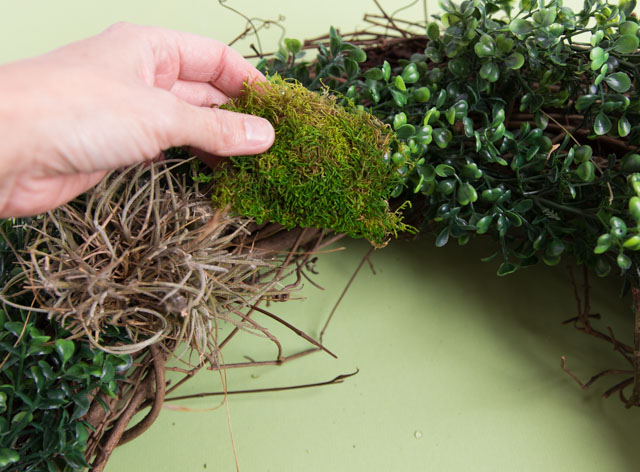 Step 3. Incorporate Birds
Next I added the little birds, situating them around the wreath at different angles and positions, and holding in place with hot glue. I also added a sweet mini faux nest with eggs.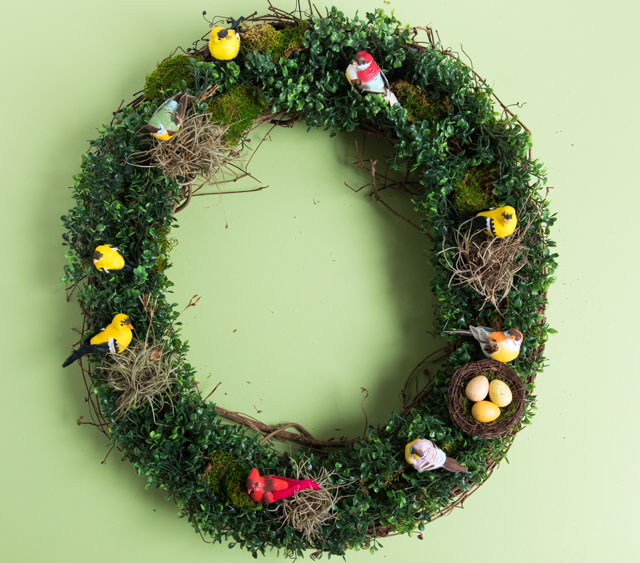 Step 4. Finish with Additional Natural Elements
To round out the wreath, I used sprigs of faux greenery and lavender, along with sticks collected from our yard, I first used wire cutters to cut small sprigs of the greenery from their stems.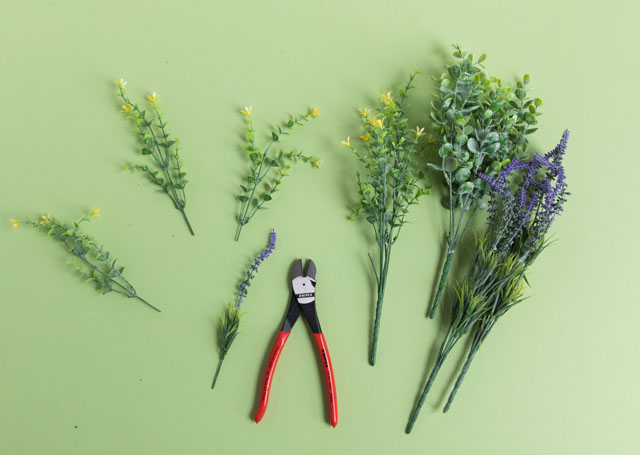 Then I just inserted the greenery and sticks all around the wreath, with a dab of hot glue at the base to hold them in place.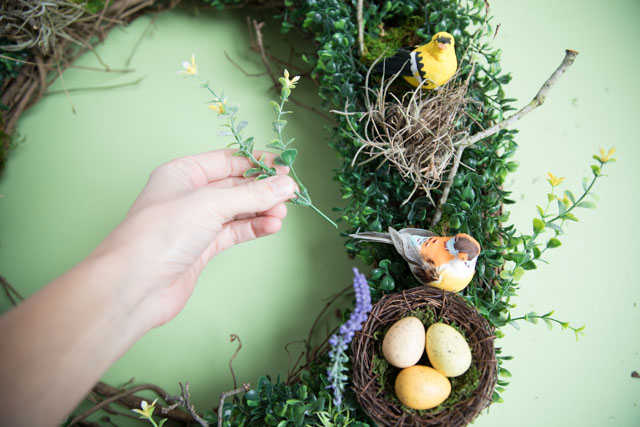 The results are wild, natural, and imperfect – just the look I was going for! Your wreath may end up looking considerably different than mine based on the supplies you use – have fun making it your own!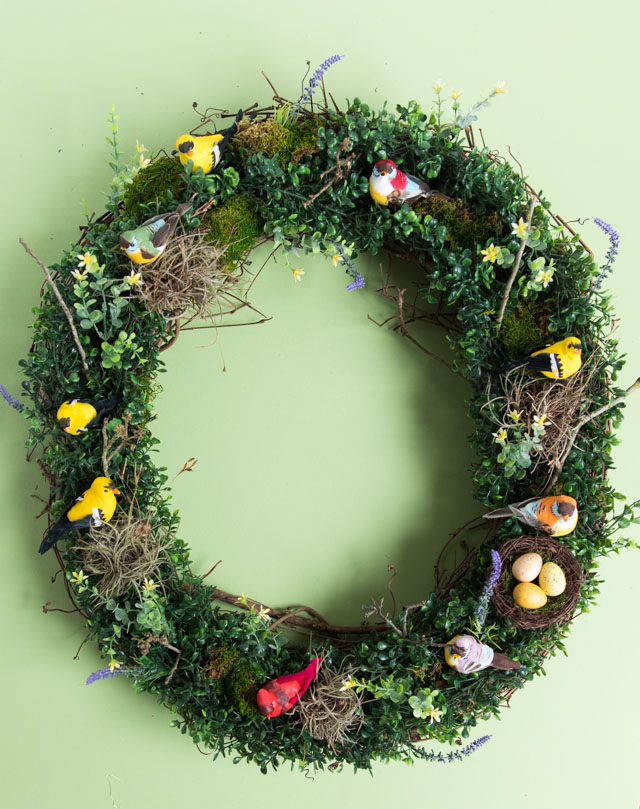 Aren't these little birds the sweetest? They come in all different 'species' – look for them in the floral department of the craft store (and use a coupon when you can!).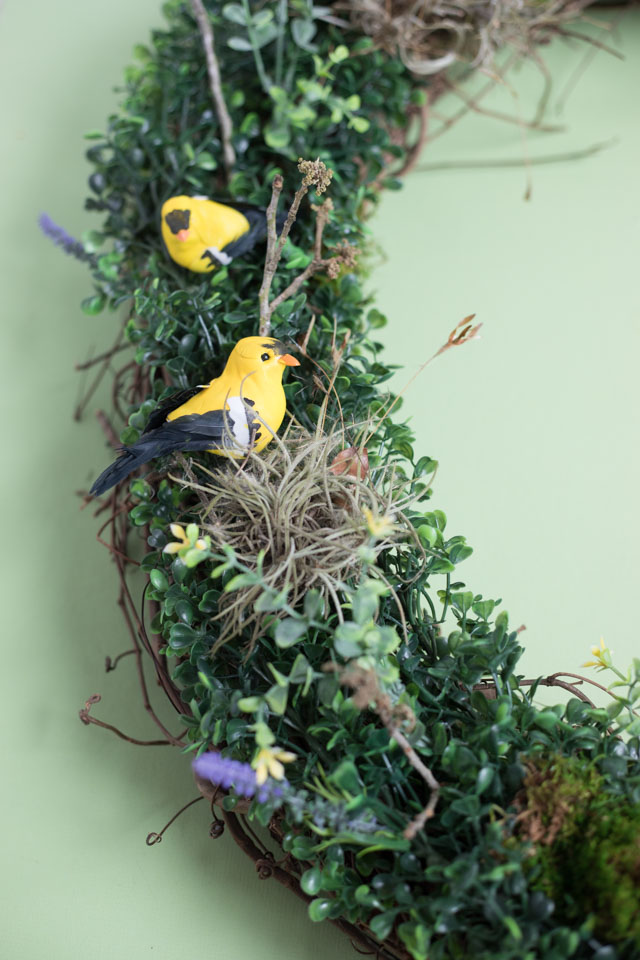 I wonder if any real birds will be curious about my wreath once they see it on my door!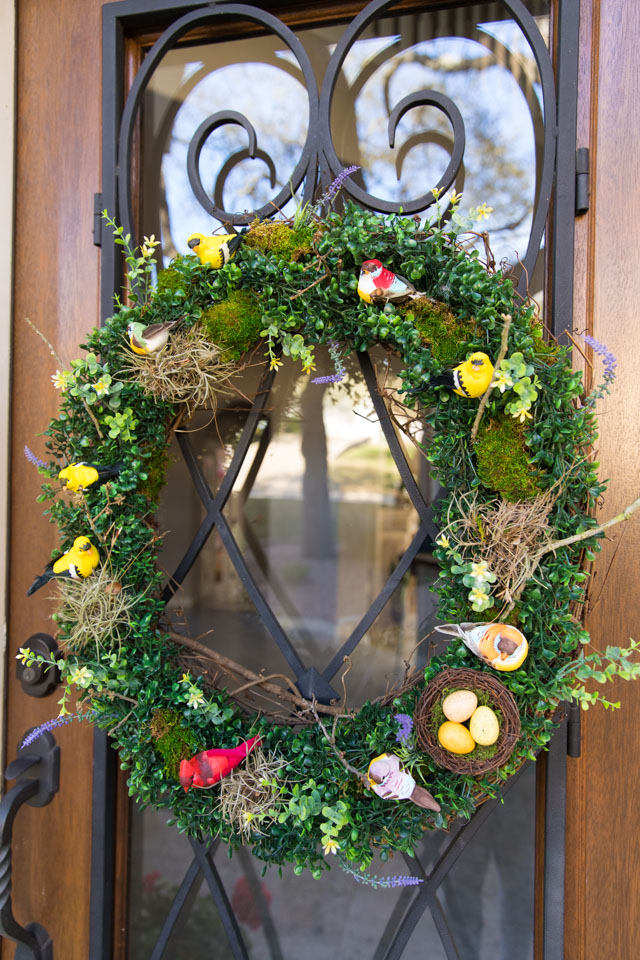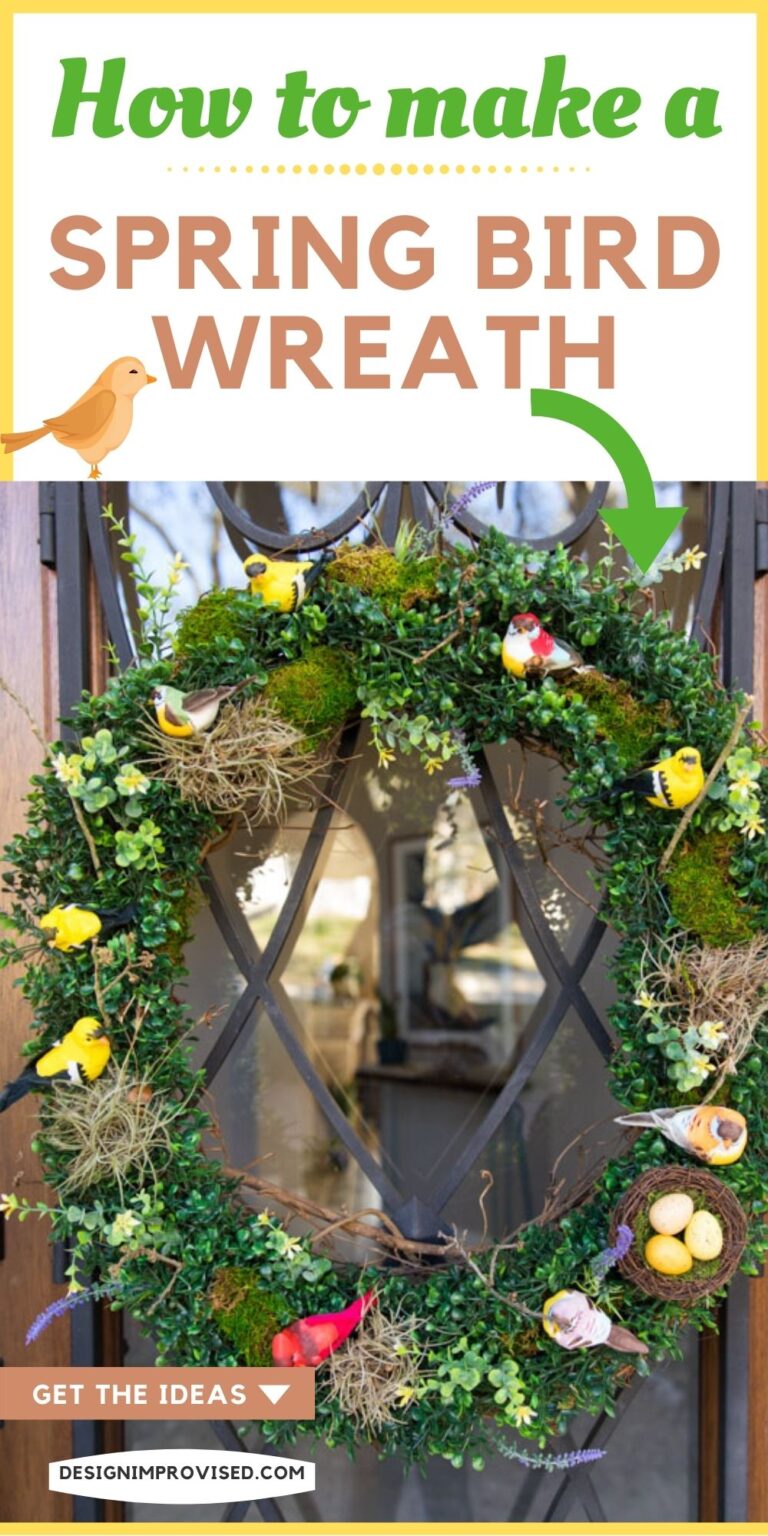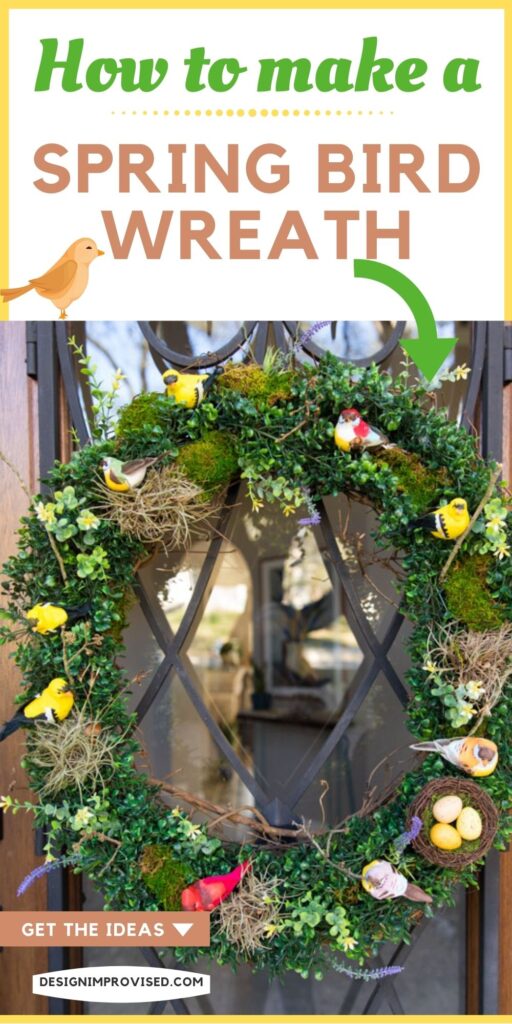 Love birds?