Mom Week: Super Mom DIY Mother's Day Cards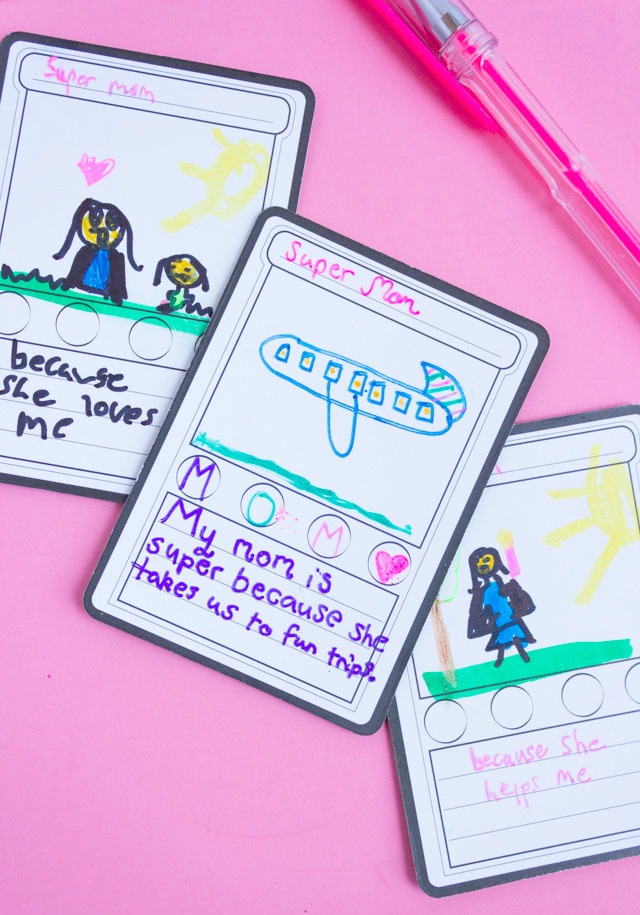 How to Make a Super Mom Card for Mother's Day
Welcome to Day 4 of Mom Week. Today, we're celebrating our favorite super hero – MOM! These trading cards are a fun DIY Mother's Day card idea and a creative alternative to the traditional greeting card. To make these, I partnered with Kid Made Modern to use their new DIY Trading Card Kit. At only $9.99 it is just a few dollars more than a card from the store and your kids will have lots of extra trading cards left over to use for whatever they like!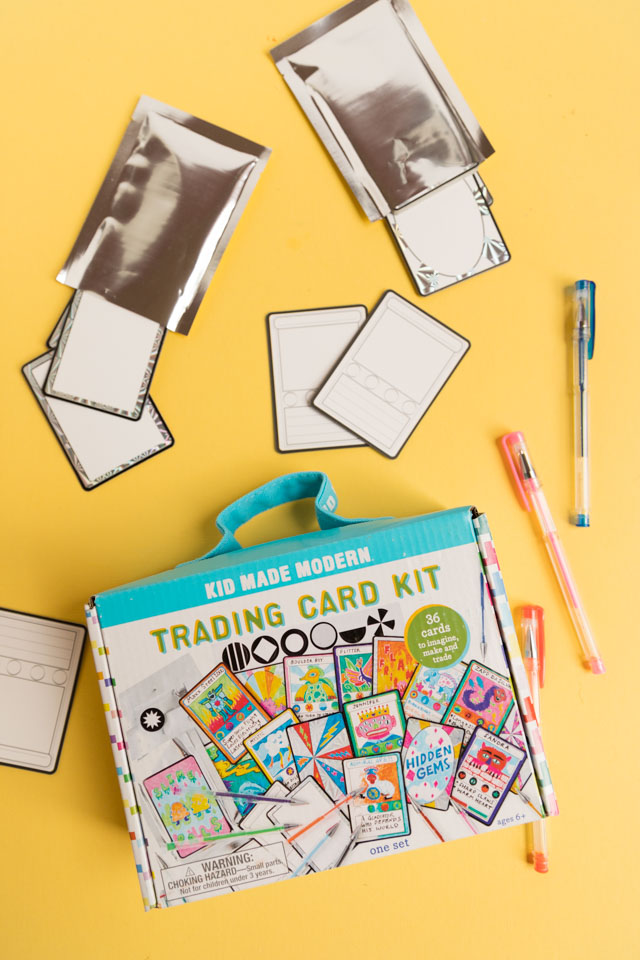 Stella and Hazel loved this set and had as much fun making the Super Mom cards as I did receiving them. The trading card kit comes with 36 trading cards (in three different designs), 12 gel pens and three foil bags. My girls love gel pens, and I think the foil bags are a fun addition to the kit. It really makes them feel like trading cards.
DIY Mother's Day Cards: Super Mom Trading Cards
To make the cards, the girls came up with reasons why they think I'm a super mom such as "because she loves me", "because she reads me stories" and "because she takes us on fun trips"! They drew a photo for each and decorated the front of the card as well. When they were all done they packaged them up in a foil bag with a sticker on the front that said "Happy Mother's Day". The cards all turned out so sweet! It was like receiving multiple cards in one.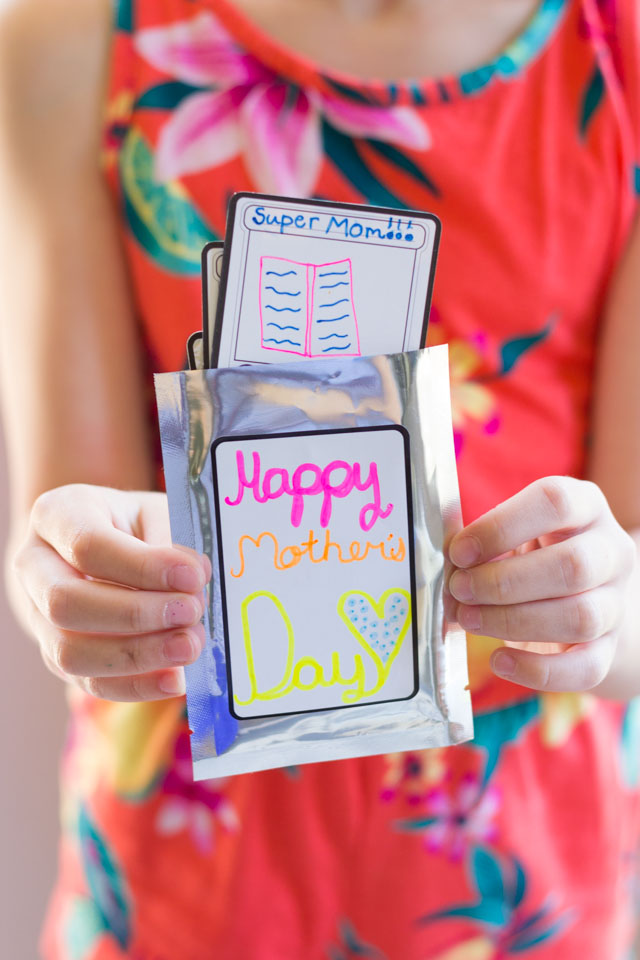 These DIY Mother's Day trading cards would be perfect for Grandmas, Aunts, or any other special super woman that want to celebrate. I absolutely love the cards that Stella and Hazel made me and will be keeping them forever!
Head to Kid Made Modern's Go Make Stuff blog for all the details and supplies.
Like this fun kids project?
Then be sure to check out these other kids crafts!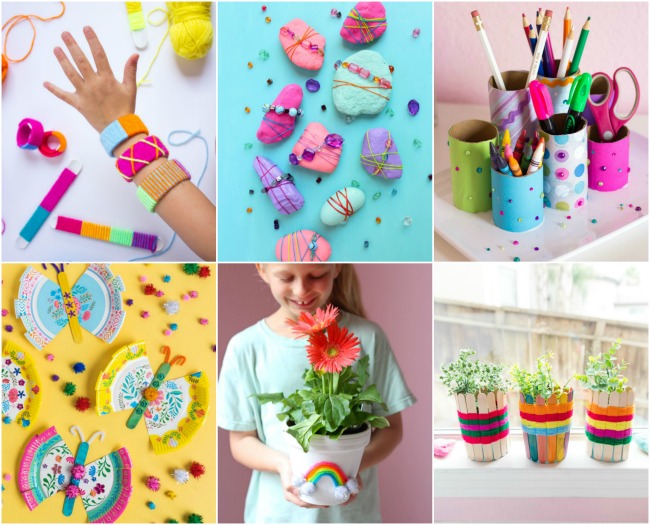 This post is sponsored by Kid Made Modern.