Mom Week: Make an Embroidered Journal for Mom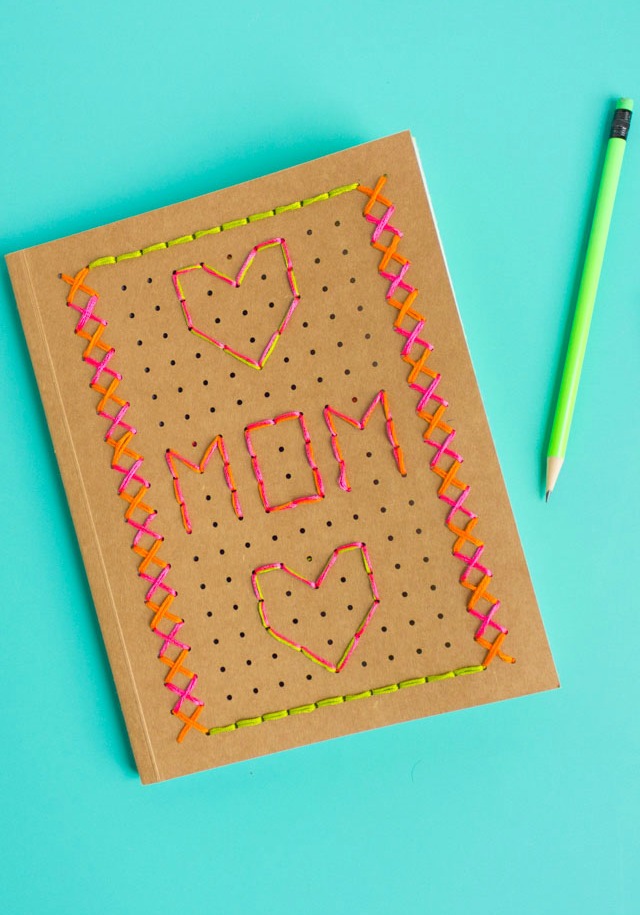 DIY Embroidered Journal Mother's Day Gift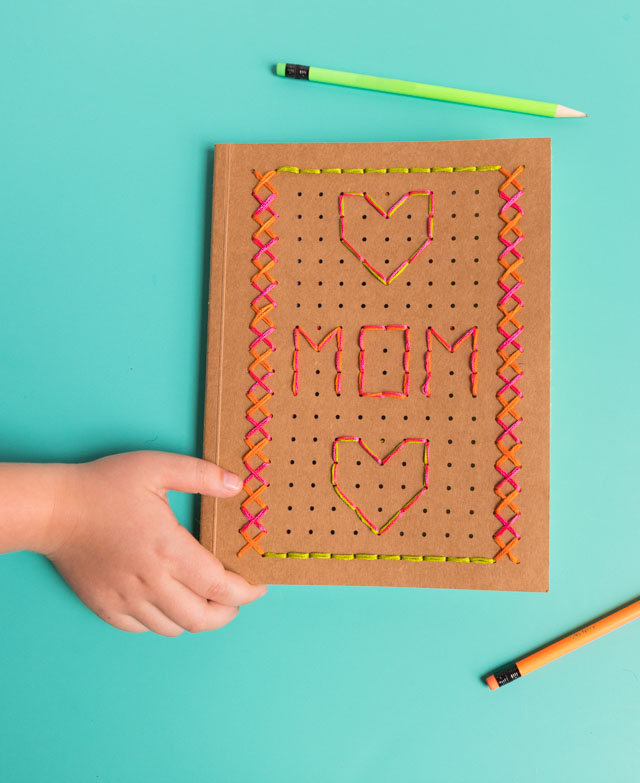 Welcome to
Day 2 of Mom Week
! Today we're crafting a special embroidered journal for mom with a fun product from
Kid Made Modern
. As you may know, I have been working with this awesome brand for the past year to create projects using their one-of-a-kind craft kits. Their
Go Make Stuff blog
is full of creative activities to keep your kids busy making this summer. I love this
embroidered notebook kit
– is a great way to introduce kids (or adults!) to embroidery. I'll admit that I made this notebook for myself and can't wait to use it!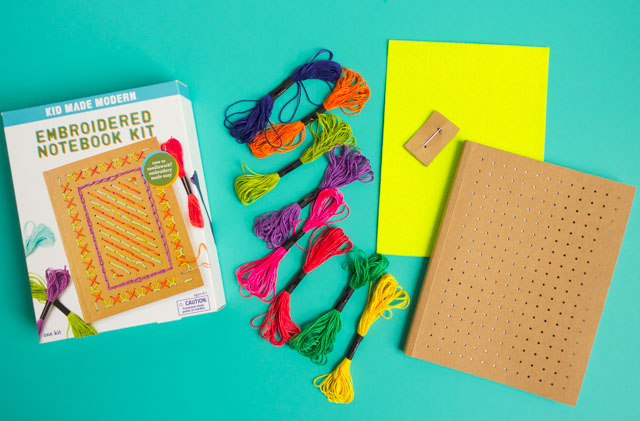 The
embroidered journal kit
comes with a sturdy notebook with rainbow lined paper (so fun!), embroidery floss, needle, and an adhesive felt sheet to attach to the inside cover to conceal your messy stitches and knots. I found this project to be a very simple and therapeutic craft for a novice embroiderer like myself! I love that adults can enjoy this project as much as kids. For instance, my daughter Stella could easily do this at age 9. It is helpful to first sketch out your design on the notebook with a pencil before stitching over it.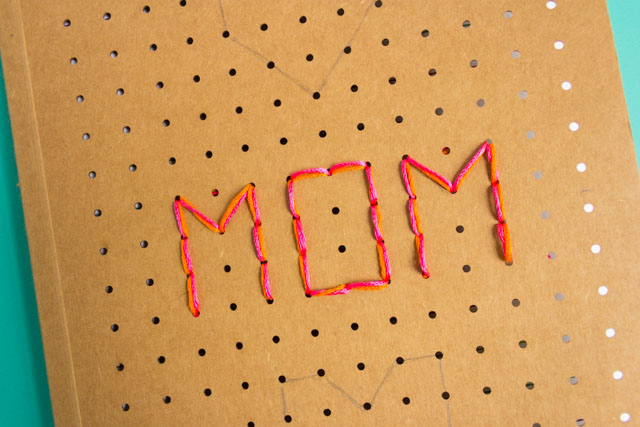 If you're not familiar with
Kid Made Modern
, you've got to check out their colorful kits. They include my most favorite craft supplies such as pom-poms and fuzzy sticks. Their
Arts and Crafts Library
is my favorite product, and a staple in my craft room. It makes the best gift for any craft lover, kid or adult!
See you back here tomorrow for Day 3 of Mom Week!
This post is sponsored by Kid Made Modern.