DIY Ribbon Balloons with P-Touch Embellish Elite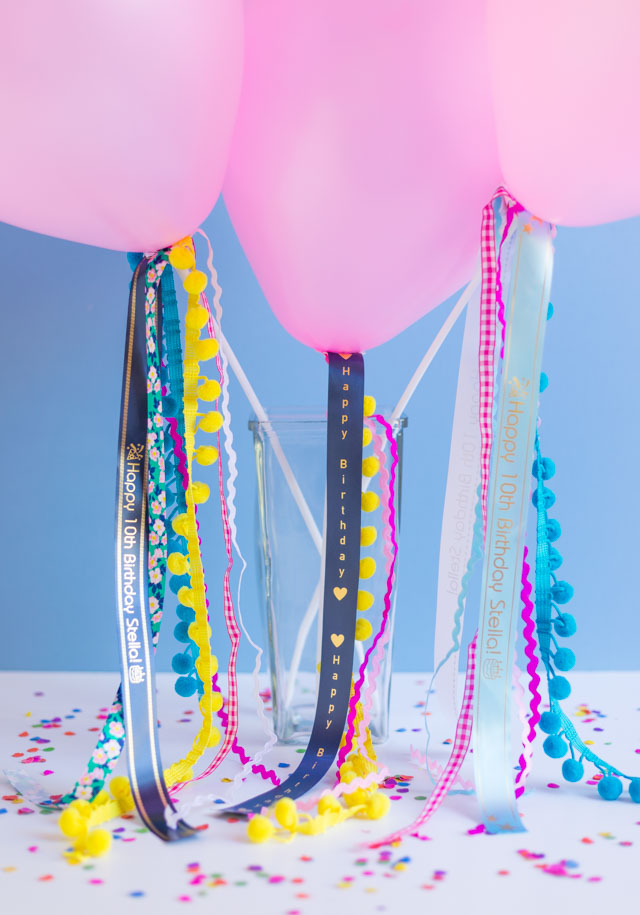 How to Decorate Balloons with Ribbons
You know I love a good balloon craft! These DIY ribbon balloons are my latest idea. They are such a simple way to make plain balloons extra festive for a birthday party or special occasion. I partnered with Brother to use the new P-touch Embellish ELITE Ribbon and Tape Printer to customize some of the ribbons for a birthday party celebration. You can use the label printer to add any message you want to a variety of P-touch Embellish ~1″ Wide Satin Ribbons.
This post is sponsored by Brother. All content and opinions are my own.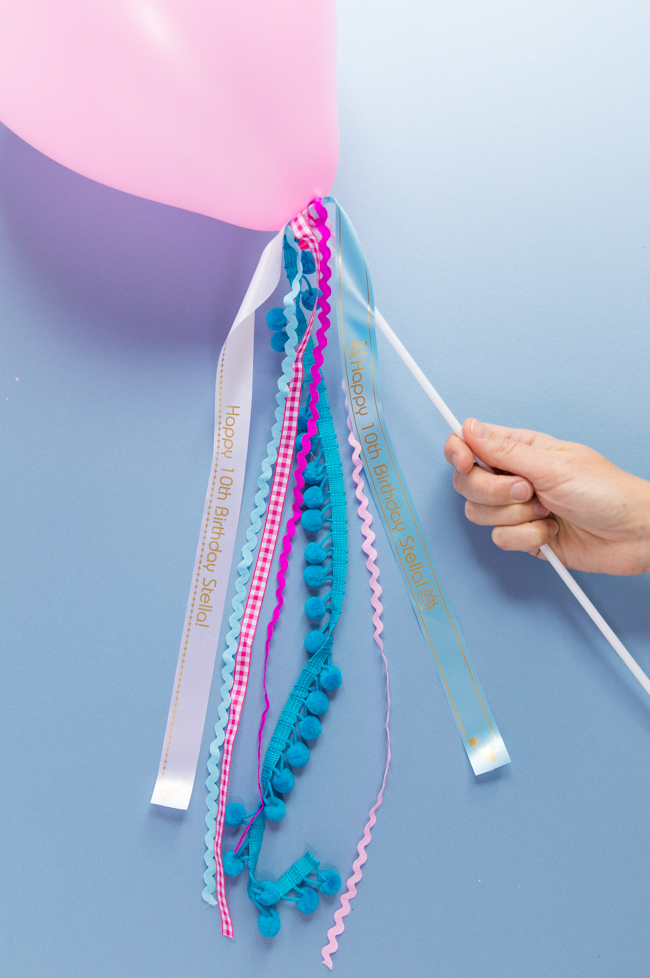 A group of these ribbon balloons makes for a simple and sweet party centerpiece. I used balloon sticks, so no helium is required. The best thing about these air-inflated balloons is that they will stay looking good for days. You can make them well in advance of your party, and if you ever need to replace a balloon, just swap it out on the balloon stick!
Something worth celebrating with balloons is National Craft Month in March! What better time to experiment with a new crafting technique or tool? The P-touch Embellish ELITE has been an awesome addition to my crafting toolbox and has inspired crafts such as these personalized Christmas ornaments.
Supplies for DIY Ribbon Balloons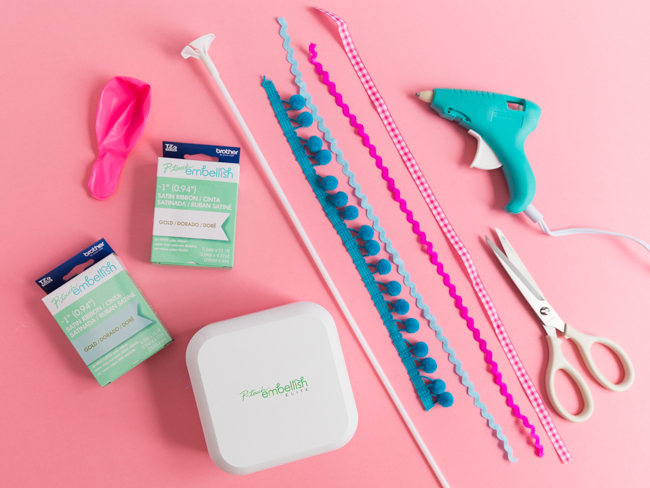 9″ latex balloons
Balloon sticks
Pom-pom trim
Rickrack trim
Hot glue
Scissors
How to Make Ribbon Balloons with P-Touch Embellish ELITE
Step 1: Load your chosen P-touch Embellish ~1″ Wide Satin Ribbon into the printer.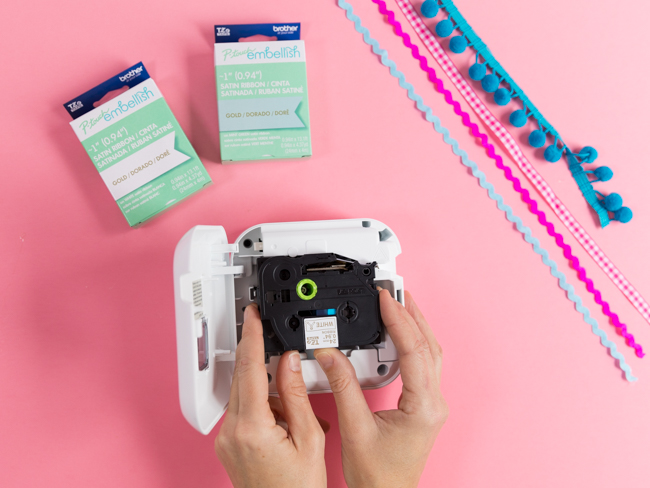 Step 2: Download the free P-touch Design&Print App to your phone and use it to design your personalized ribbons. You can choose from a variety of fonts, icons and borders using the app.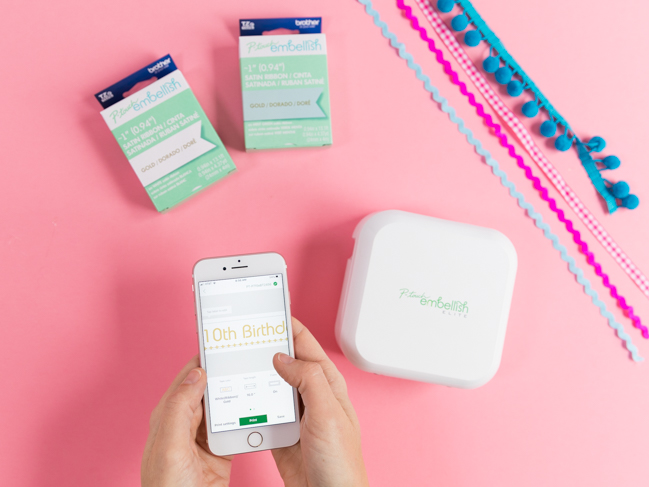 Step 3: Select the correct length of ribbon for your balloons and print it on the P-touch Embellish ELITE. I used 15″ long ribbons for my balloons.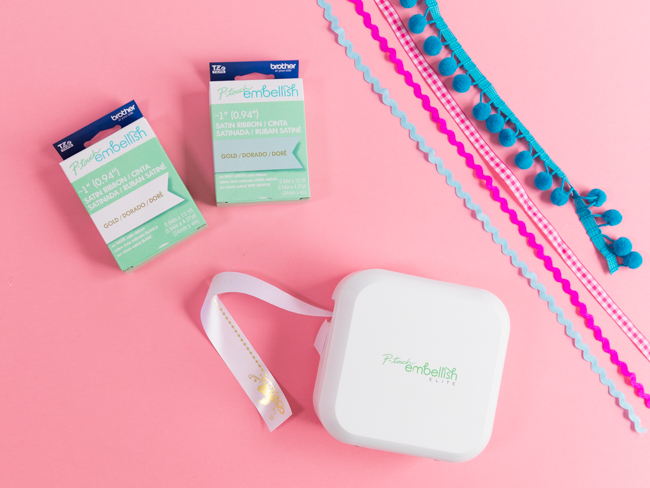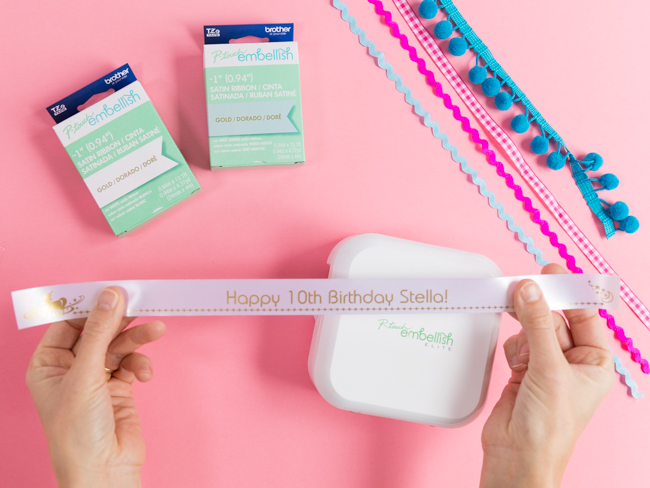 Step 4: Cut 4-6 additional lengths of ribbon and trim to add to your balloon stick. Attach the ribbons to the top of the balloon stick with hot glue. Be careful not to cover the notches where the balloon will attach.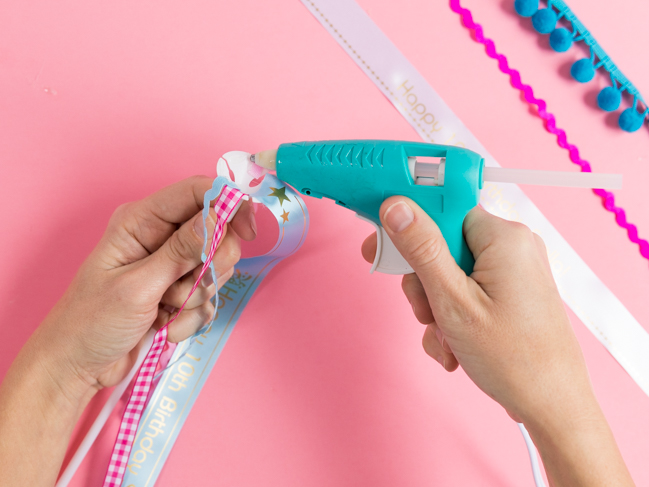 I used a total of two personalized ribbons from the P-touch Embellish ELITE and five other lengths of ribbon and trim. This is a great use for any ribbon scraps you have in your craft supply stash!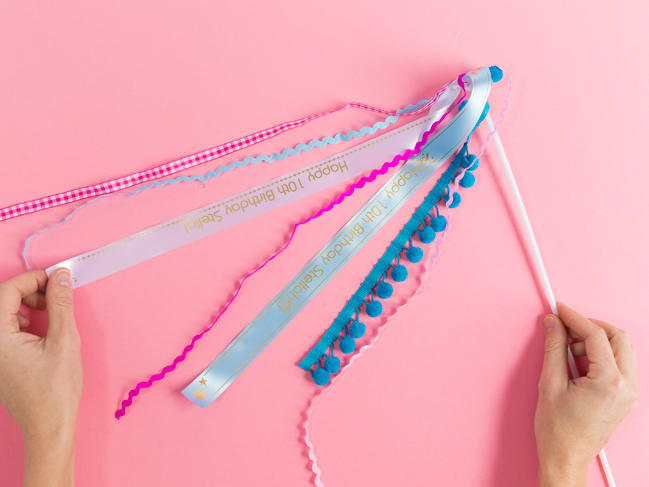 Step 5: Inflate a latex balloon with air and tie.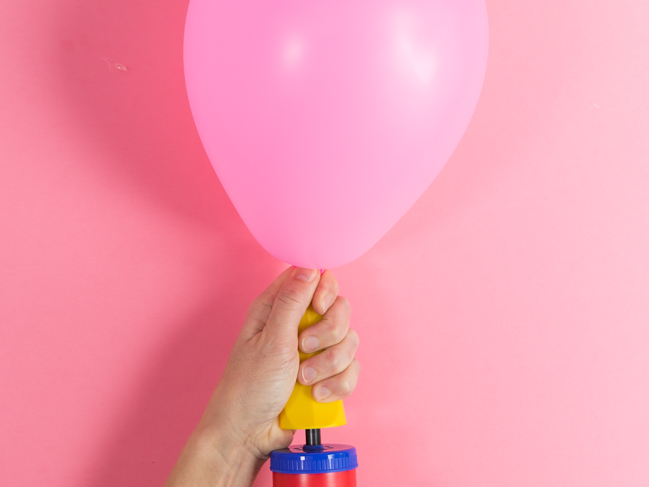 Step 6: Attach the balloon to the balloon stick by wrapping the tied end around the notches.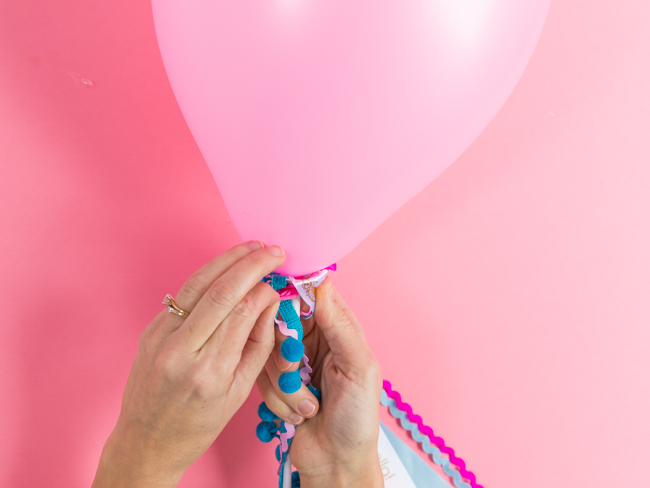 These balloons take minutes to make. Whip up a bunch for a party or for a big balloon bouquet! In addition to birthday parties, these ribbon balloons would make great decorations for graduation parties, holiday parties, Mother's Day brunches, you name it.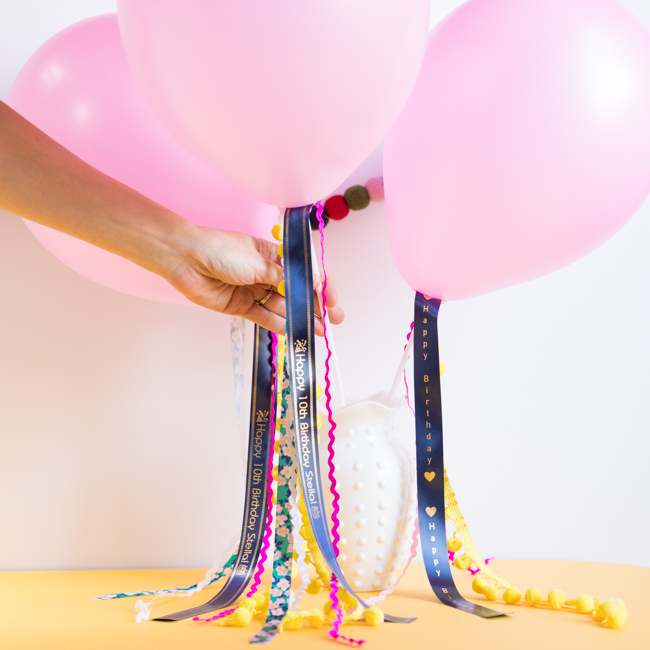 Like these DIY Ribbon Balloons? Then don't miss my other DIY Balloon Crafts. Happy National Craft Month!