Popsicle Stick Weaving: DIY Yarn Baskets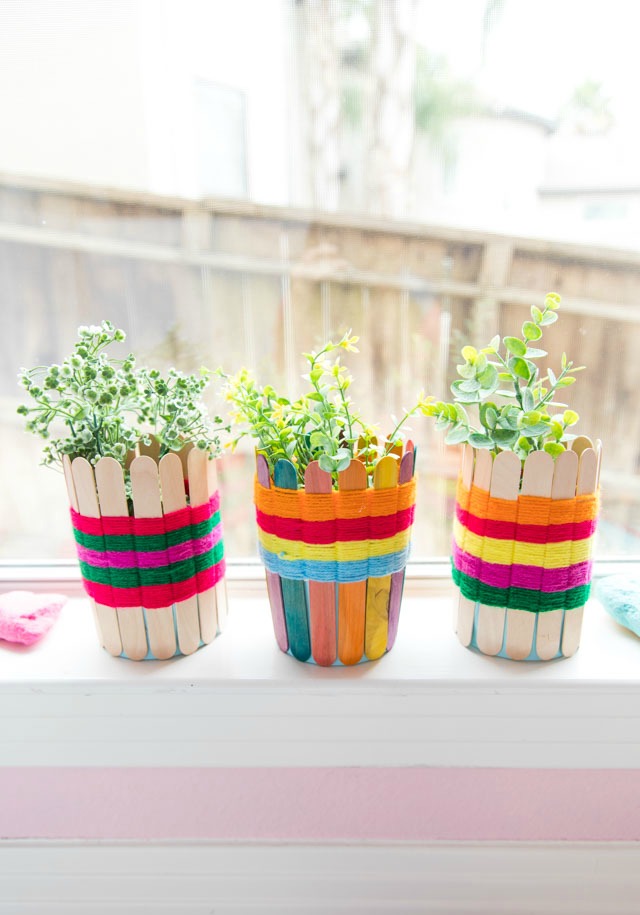 Popsicle Stick Baskets with Yarn
Have you ever tried popsicle stick weaving? It is fun for kids and adults alike! I used the simple technique to create these pretty yarn woven baskets. They are a fun project for you to work on together with your kids. The options are endless for using different colors of yarn and popsicle sticks for the weaving. Read on for my latest kids craft project with Oriental Trading.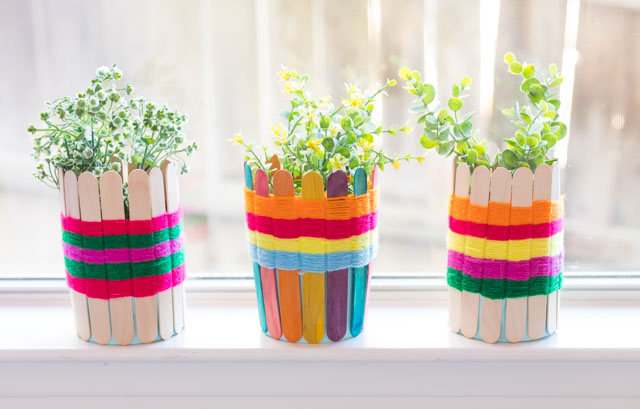 I first saw popsicle stick weaving when I was in Nebraska last summer. My sister and I had taken our kids to a special activity day at the Sheldon Art Museum, and they had a table set up where you could make pencil cups from popsicle sticks and embroidery floss. I modified the craft a bit to use larger craft sticks and yarn. It is such a fun way to introduce kids (and adults!) to weaving.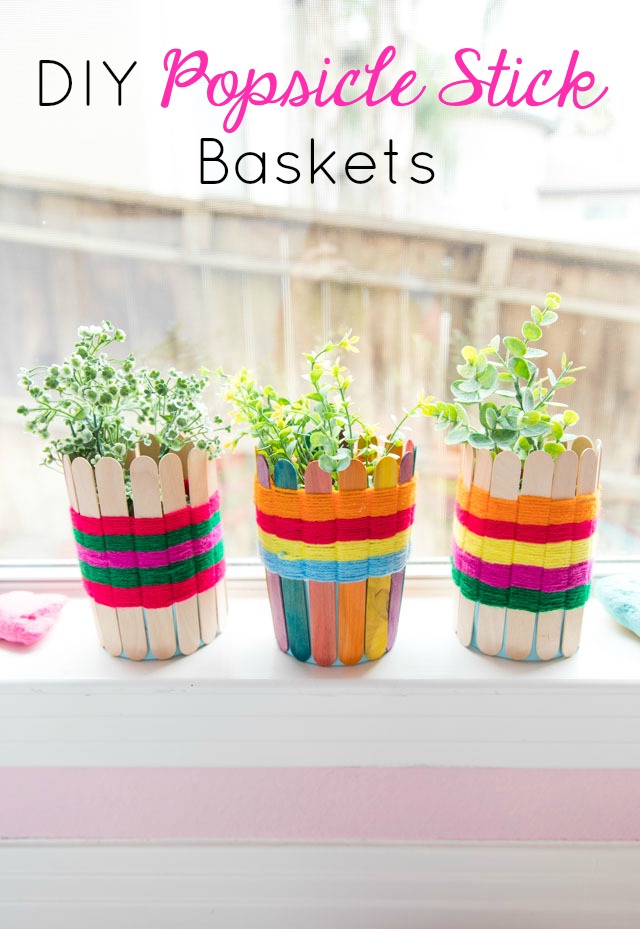 Oriental Trading has a great supply of bulk craft sticks in large, small, and even rainbow colors. I have also used their rainbow craft sticks to make this simple rainbow wreath. They come in a package of 300, so you'll have plenty left over for multiple craft projects.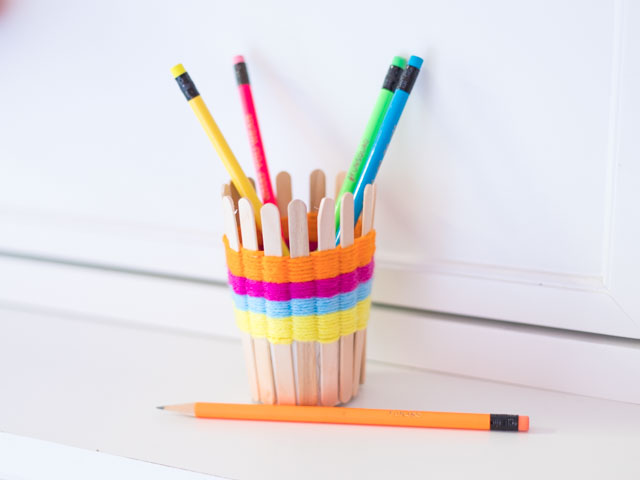 Above is a pencil cup version using the smaller popsicle sticks for the weaving. The trick to making these cups is to use an odd number of sticks. That will give you the pretty woven design as you weave the yarn behind and in front of each stick. It is such an easy craft and fun to customize with different colors of yarn.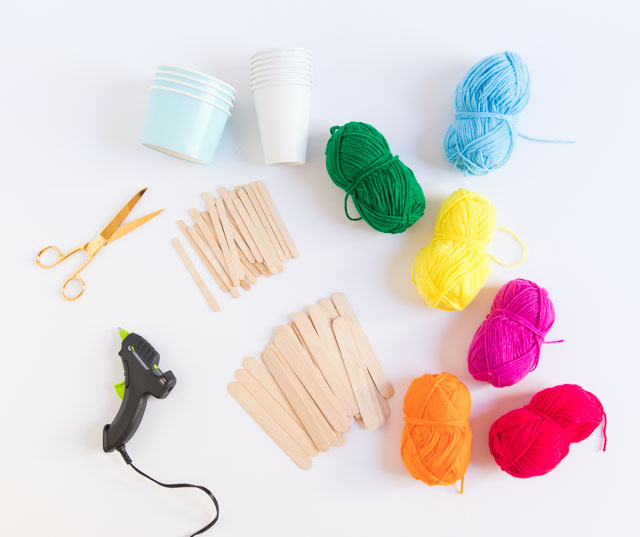 Head to Oriental Trading's Fun365.com for the step-by-step woven craft stick basket tutorial and full list of supplies! This post is sponsored by Oriental Trading.
Like this popsicle stick weaving idea?