The Easiest Rainbow Wreath!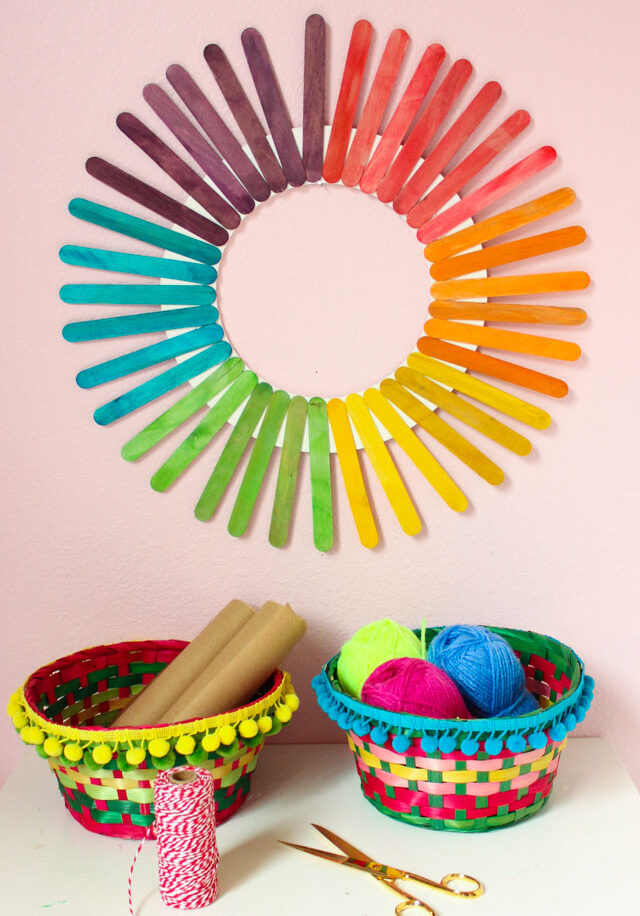 DIY Rainbow Popsicle Stick Wreath
I just came back from three days at a rainbow-colored hotel (the Saguaro in Palm Springs) for the Alt Summit blogging conference so I am in a rainbow state of mind! Adding a dose of rainbow color to your home is a sure way to make it a happier place, and this simple DIY rainbow popsicle stick wreath is as easy of a craft as it gets. Make it in time for St. Patrick's Day and keep it up all year!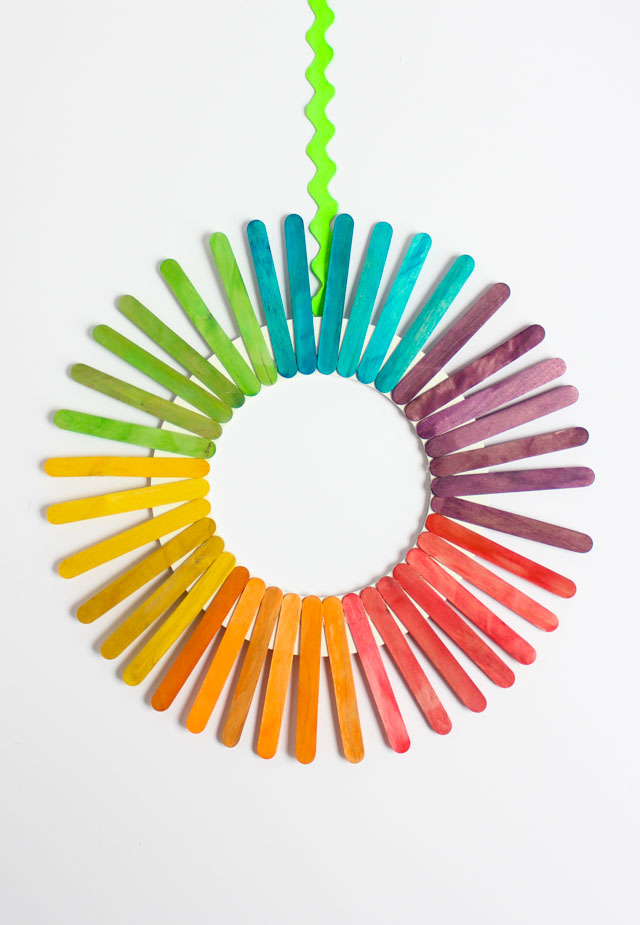 The trick to making this project a 20 minute craft is using pre-colored popsicle sticks (also known as "craft sticks") from Oriental Trading. They sell a pack of 300 of them for only $6.98, meaning you'll have enough to make 6 or 7 of these wreaths if you wanted! I think they would make a really fun teacher gift to hang on their classroom door. They are a fun addition to any creative space, like a craft room or a kids playroom.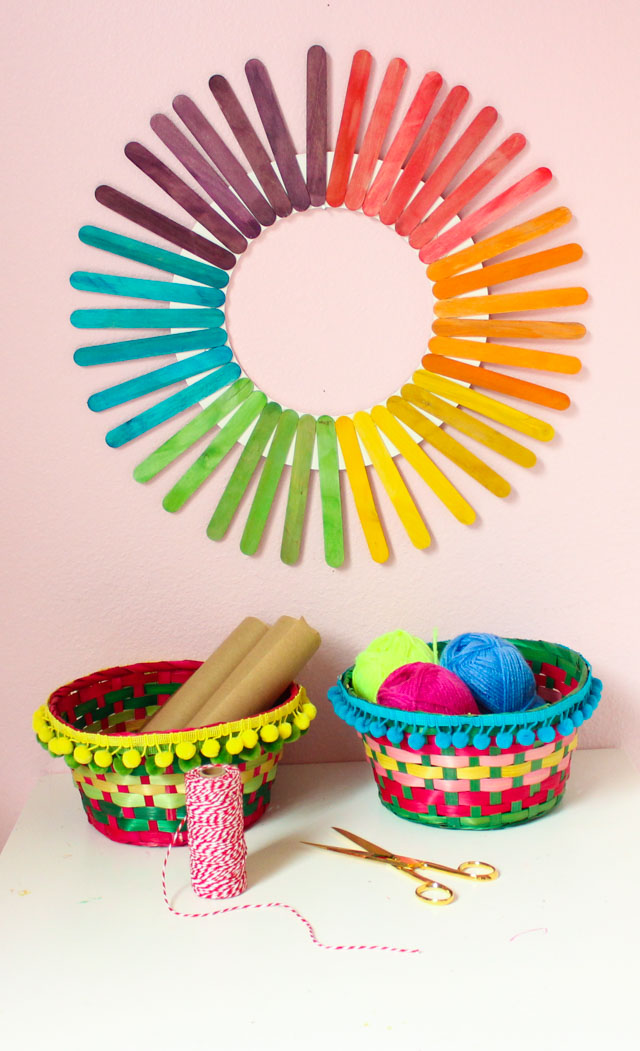 Supplies for Rainbow Popsicle Stick Wreath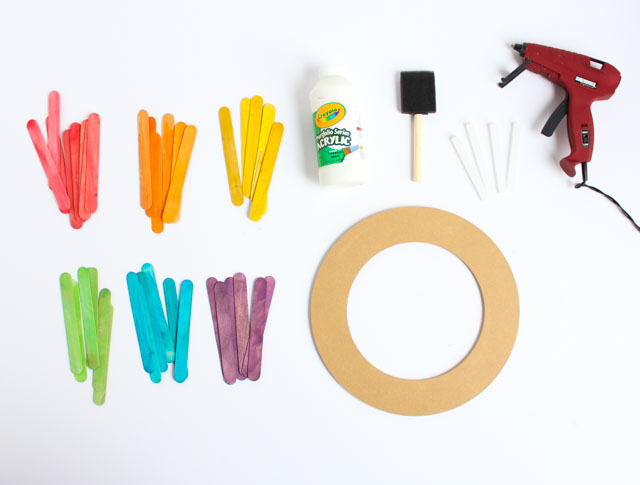 How to Make a Rainbow Wreath
Step 1. Paint craft ring
Start by painting the top side of the craft ring with white acrylic paint. These rings have a notch on the backside of them that lets you easily hang them on a wall with a nail.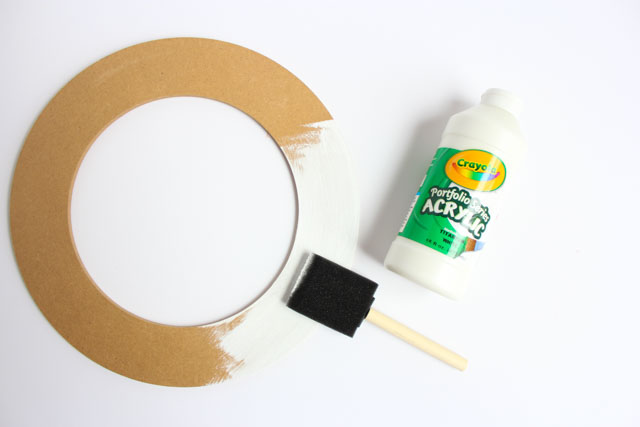 Step 2: Glue sticks to wreath in rainbow order
Starting with the red, and working in rainbow order, add the craft sticks to the ring with hot glue. Line up the bottom of them with the inside edge of the ring, and place them close together.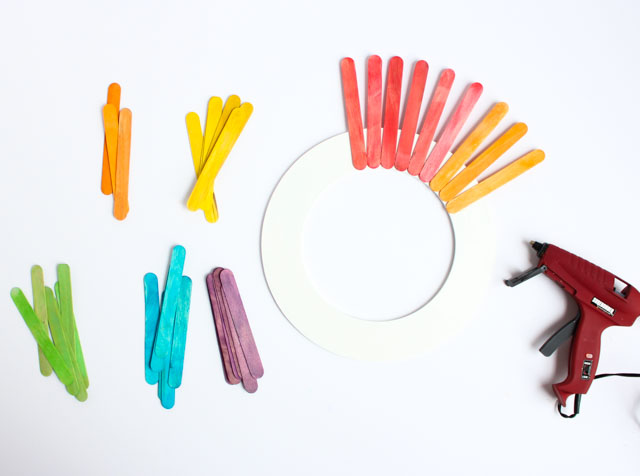 Step 3: Add 6-7 of each color of popsicle sticks
I ended up using 6 sticks of every color except for red and purple, which I used 7. Ideally you would want an equal number of each color, but in my improvising ways I needed a couple extra to fill in the gap! If you space them a little farther apart than I did, you should be able to fit 6 of each color just right!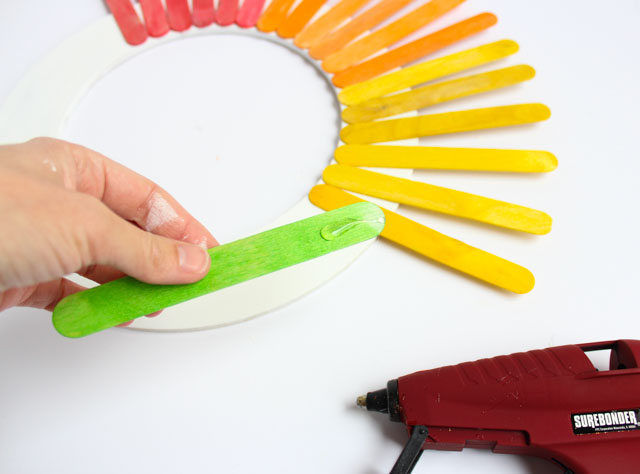 Hang on the wall with a nail or add a ribbon or any other accents you'd like! If you wanted, you could even put a circular mirror in the middle to make it a rainbow sunburst style mirror.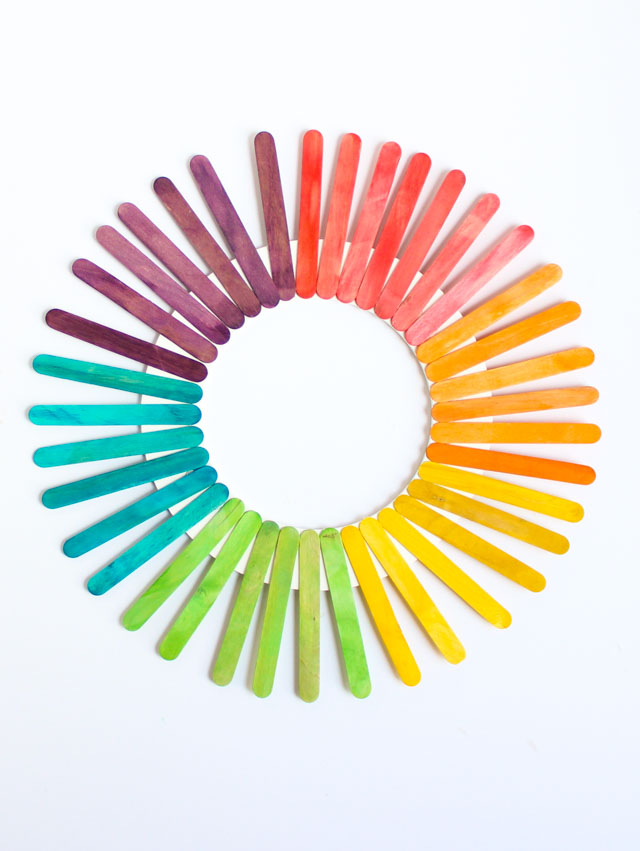 Like this rainbow popsicle stick wreath?
Check out my 50+ DIY wreath ideas!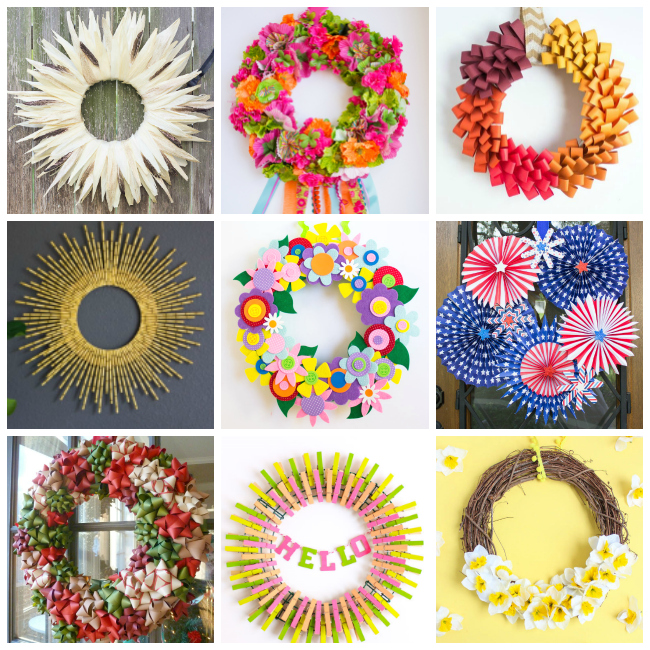 Thank you to Oriental Trading for providing the craft supplies used in this post.