Memorial Day Party: Simple Backyard Ideas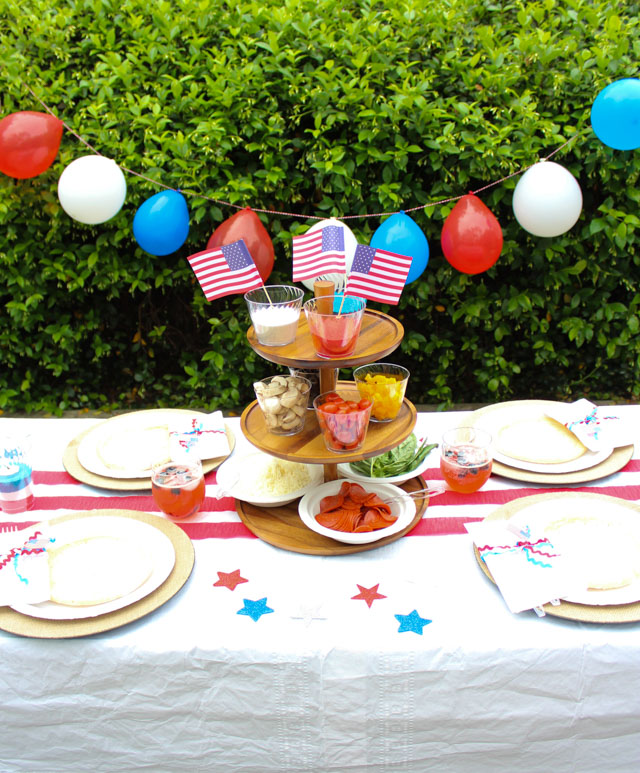 Memorial Day Backyard Party Ideas
This is the best time of year in San Antonio! We try to make the most of this magical period before it gets sweltering hot by spending as much time hanging out in our backyard as possible. I particularly love having friends over for a casual get-together outside.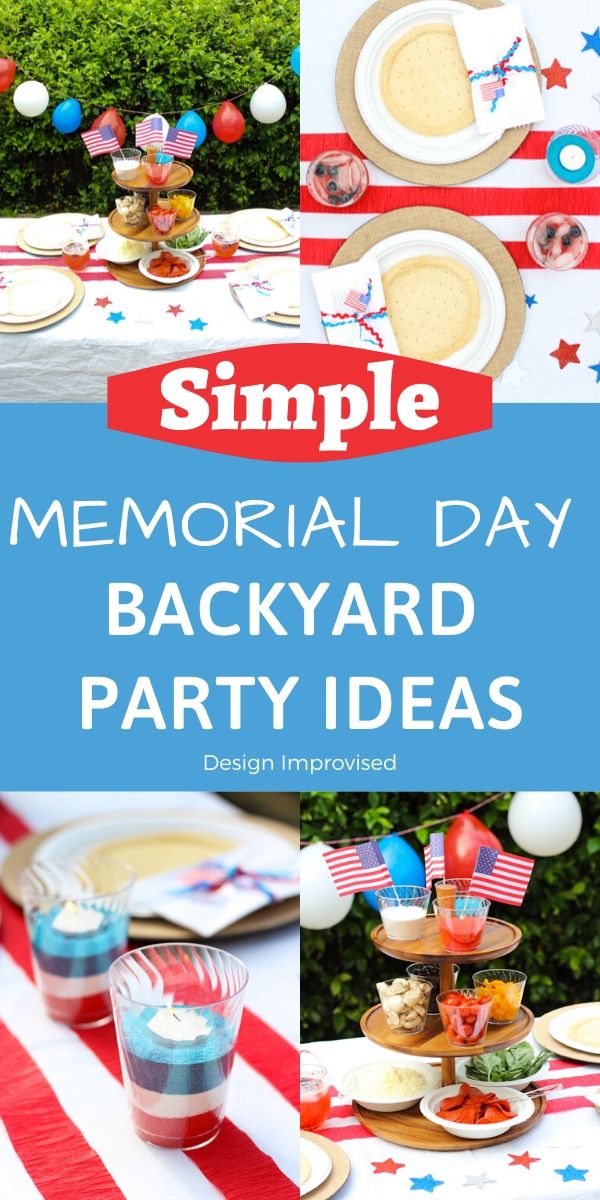 Memorial Day Party Ideas
That's why I'm excited to be partnering with the Chinet® brand to create a patriotic Memorial Day pizza party – all without leaving your backyard. The make-your-own pizza bar is a fun alternative to the traditional barbecue. Guests add the toppings, and you throw it on the grill. Read on to see how I used the Chinet® Classic White™ collection to transform our picnic table to be patriotic and party ready! To prep for the party, I started by covering our picnic table with a Chinet Classic White tablecover and then added some red party streamers and star stickers down the middle. Such an easy (and disposable!) table cover – here is my simple tutorial.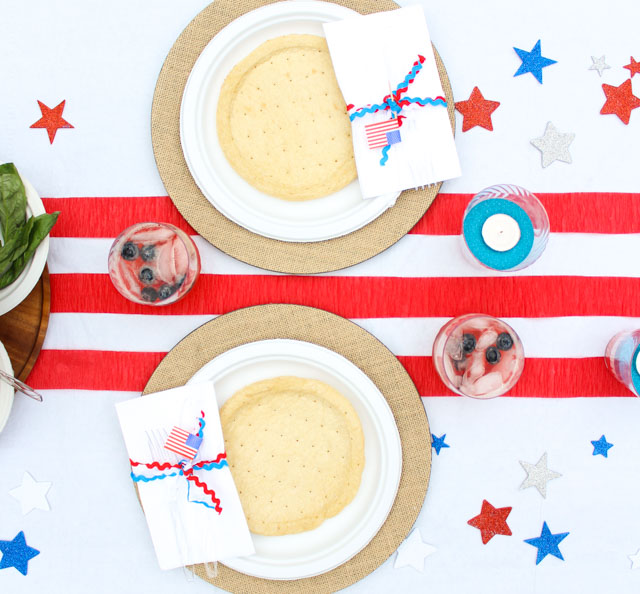 A simple balloon garland serves as the party backdrop. I just hung a strand of red,white, and blue balloons from the vine-covered fence behind the table.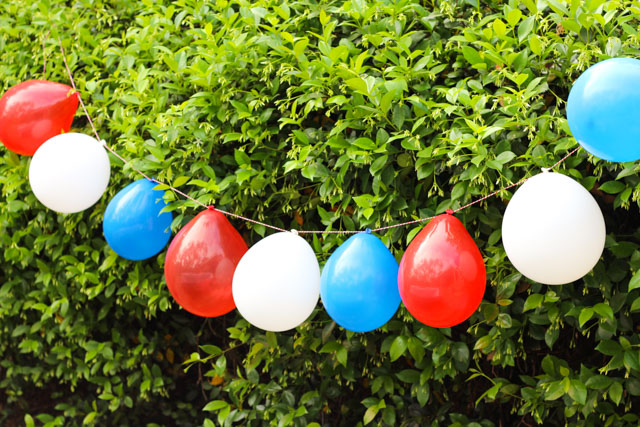 The rest of the patriotic decor can also be done last minute! I filled Chinet Cut Crystal 14 oz. cups with colored sand to make patriotic votives. You can find my quick tutorial here.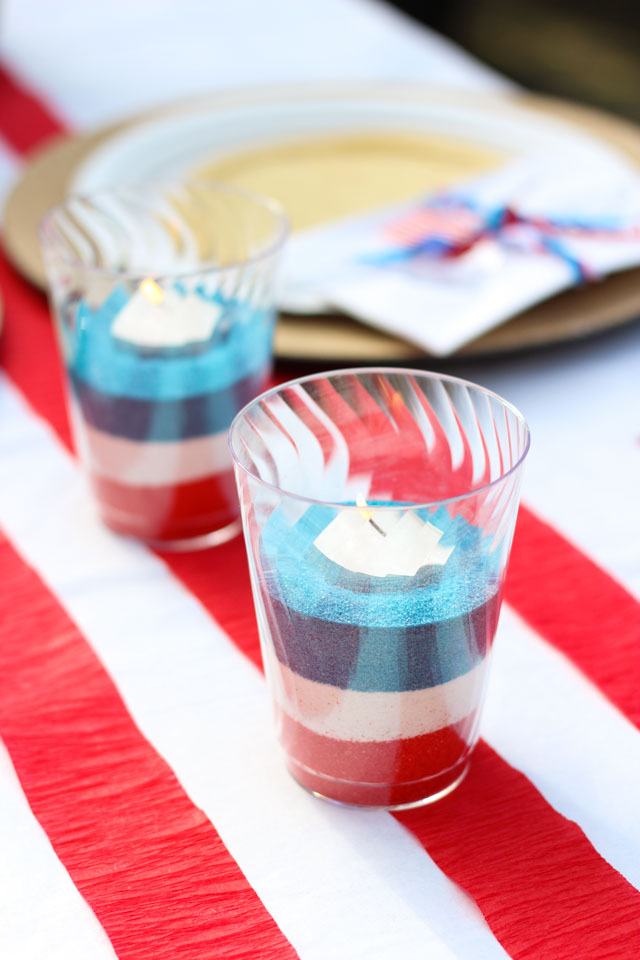 To make easy napkin ties for the Chinet Classic White dinner napkins, I simply wrapped them with some red, white, and blue rickrack and added a flag pick in the center.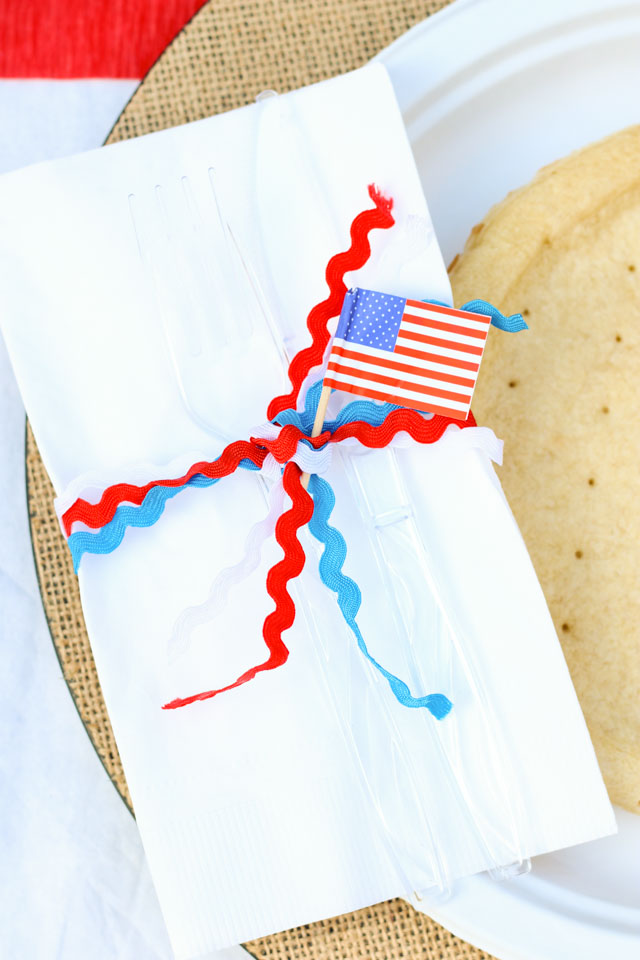 The pizza toppings make the perfect centerpiece for your table, and look extra fancy when displayed in Chinet Cut Crystal 9 oz. cups. Just prep the toppings ahead of the party and set out on a tiered platter. Give each guest an individual pizza crust, and you are good to go!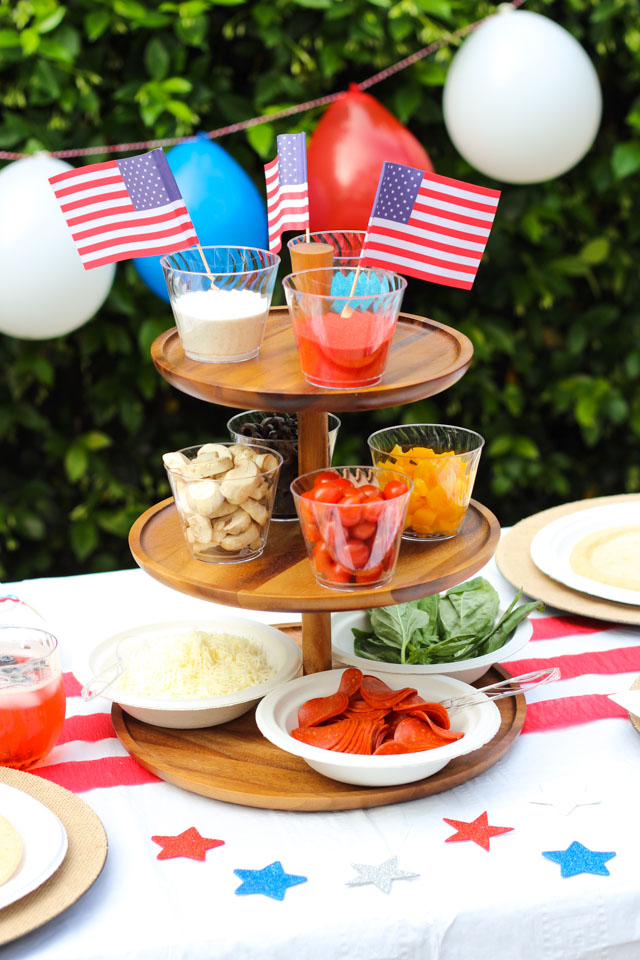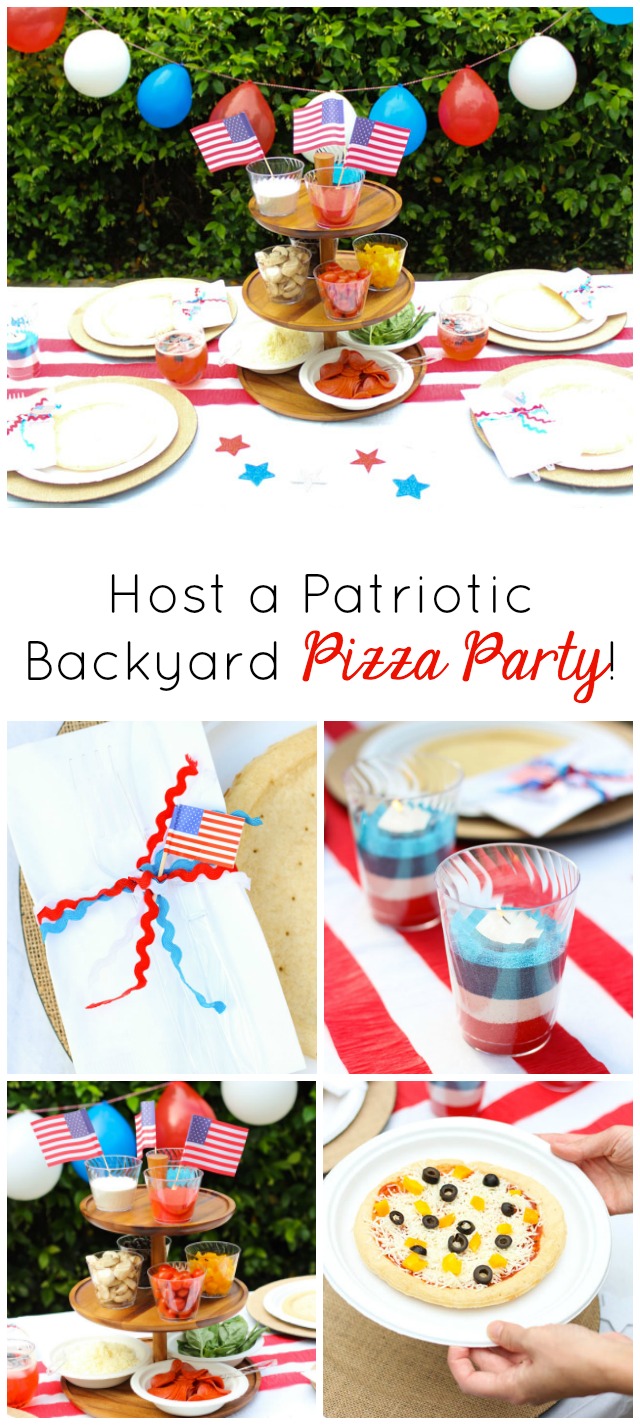 Like this Memorial Day party?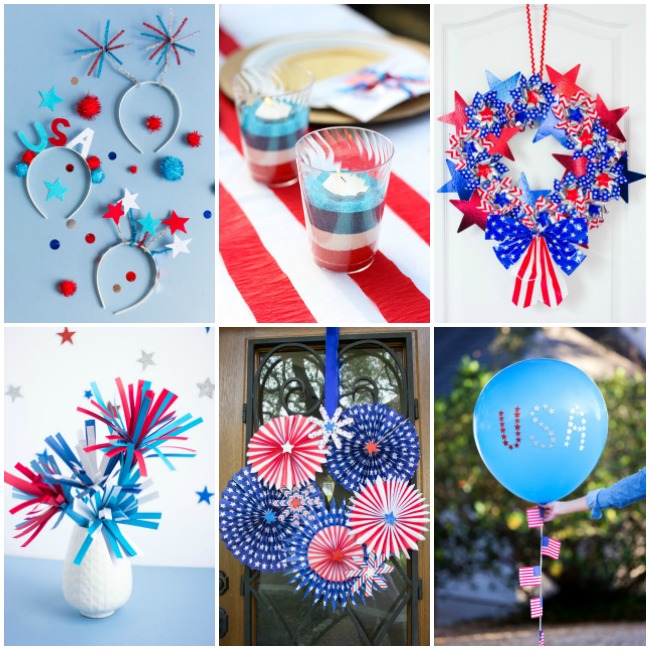 Head over to the Chinet® brand website for all my tips and tutorials:
This post is sponsored by Chinet.