5 Reasons Why You Need a Rug Pad Under that Rug!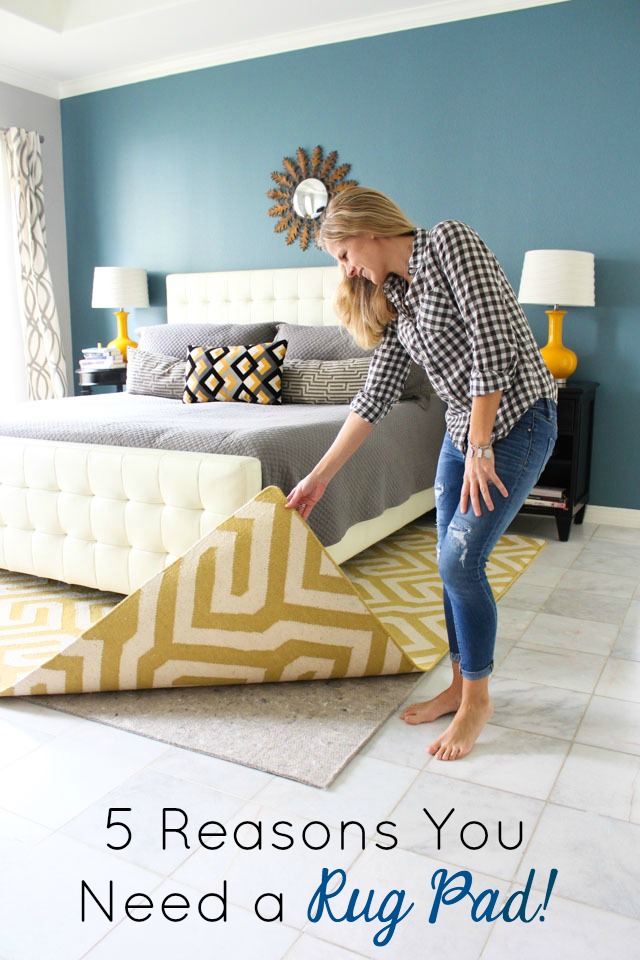 Why You Need a Rug Pad
Are you a fellow area rug lover like me? I just counted and we have eight different rugs in our home! I've always loved the combination of hardwood and tile floors paired with area rugs instead of wall-to-wall carpet. I love that rugs give you another chance to add some fun color, pattern, and texture to a room. Among my favorite rugs is this colorful red and pink rug in my daughters' room, and this Moroccan style rug in my craft room that I've had for over ten years. Today I'm partnering with Rug Pad USA to share why having a rug is only half of the solution. You need a rug pad too! If you have rugs in your home with nothing between them and your floor, then this is the post for you. I'll admit, I'm guilty of it too!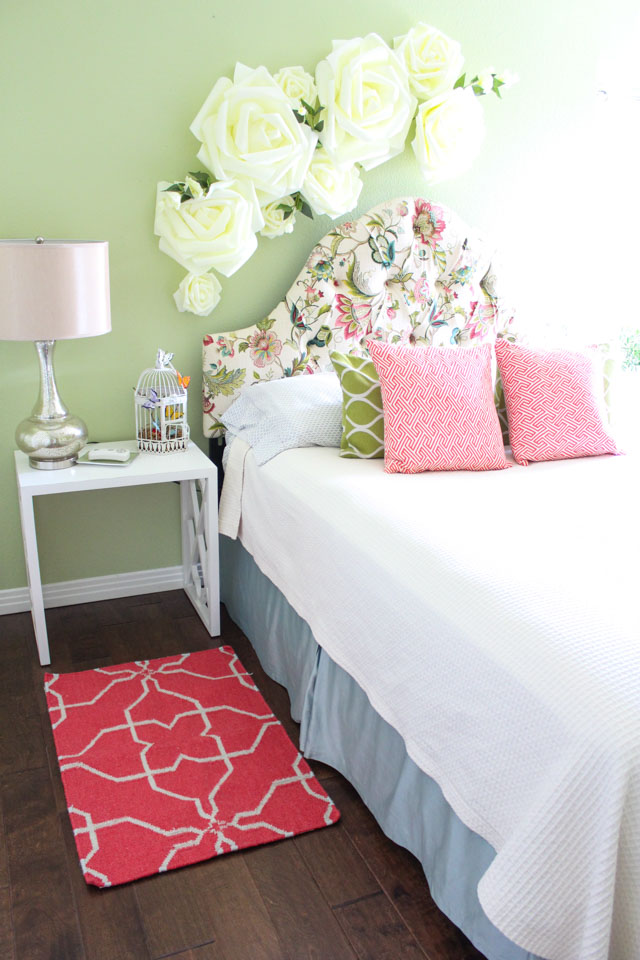 5 Reasons You Need a Rug Pad Under that Rug
1. No More Slipping!
I have a confession to make. I've had an accident waiting to happen in our guest bedroom for the last five years! Rather than always putting a large rug under the bed (which ends up covering most of it), I like to put a small one on the side of the bed. It saves money and takes up less room. But it still gives you something softer than the hard floor to step on when you get out of bed. However I failed to put a rug pad underneath the rug in our guest room, leaving the rug sliding around on the floor.
Thankfully no one slipped and fell (that I know of!) but when Rug Pad USA asked if I wanted to try their Nature's Grip non-slip rug pad, I jumped at the opportunity. These eco-friendly rug pads are made from 100% natural rubber and plant jute, and can be cut to any size and shape to match your rug. Thanks to their awesome gripping power, my rug is no longer a death trap!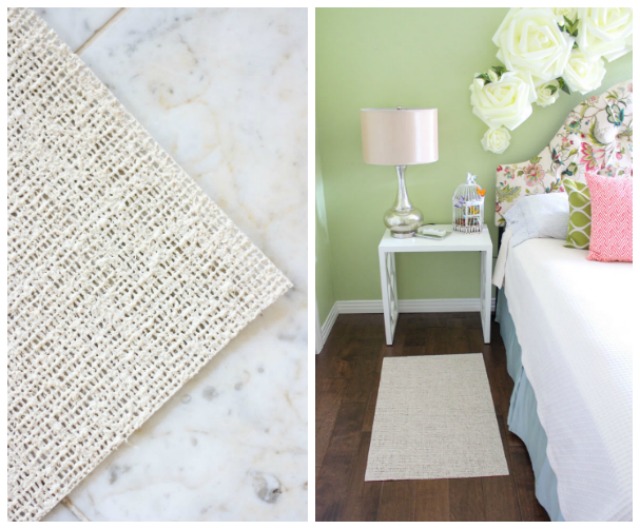 2. Cushion Your Step
I have always thought of rug pads to prevent slipping, but now have discovered they can play another important role – pampering your feet! They can add extra cushioning making your rugs feel extra nice to step on. Case in point – we've had this flat weave rug in our master bedroom for years. While I love the look of flat weave rugs, they aren't necessarily luxurious to step on. They are just slightly better than the hard tile floor.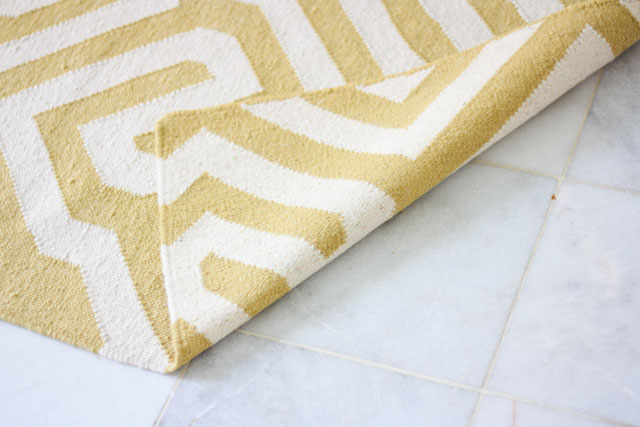 However, I discovered this Eco Plush rug pad from Rugs USA that comes in 1/4″, 3/8″, and 1/2″ thickness depending on the amount of cushioning you'd like. I chose the 3/8″ to go under our rug and it really does make a difference – every time I step on the rug I notice it. Another cool part about this pad is that is made from 100% recycled felt with no chemicals, glues, or adhesives.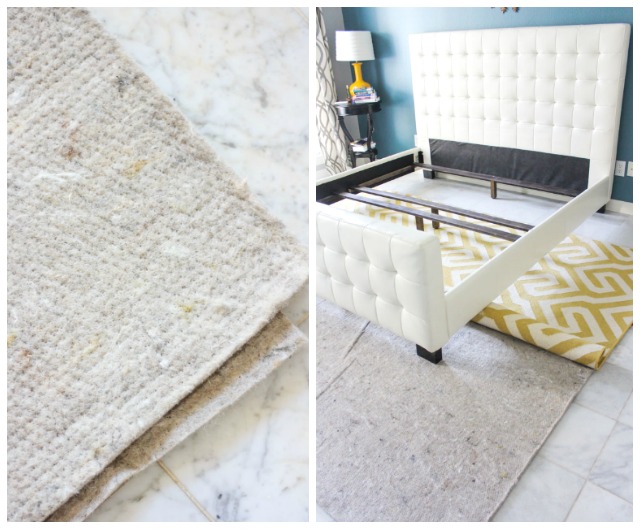 3. Protect Your Nice Floors
It is easy to throw down a rug and not think about it again. Especially if that rug is anchored under some big pieces of furniture like a bed or couch. But without you realizing it, the rug can be damaging your floors by scratching them over time. It could even be staining them with dyes from the rugs. Who wants to have to spend a ton of money refinishing their floors all because of a darn rug?
One thing I found super helpful about the Rug Pad USA site is that you can search by the type of floors you have in your home to find just the right rug pad to pair with them: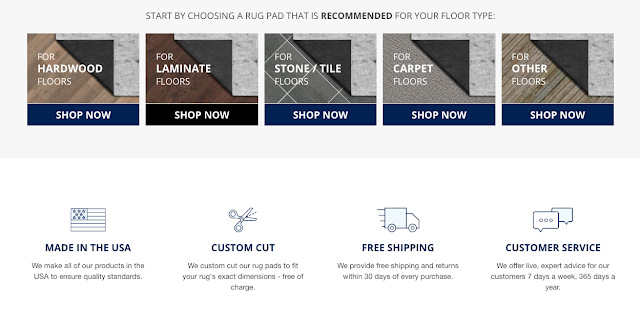 4. Make Your Rugs Last Longer
Area rugs can be expensive, and they aren't something you want to replace every few years. Having a quality rug pad underneath will help extend their life. Rugs wear from the bottom up, and cushioned rug pads like this Eco Plush pad I got for our bedroom help absorb some of the foot traffic and slow wear and tear. On the flip side, if you buy an inexpensive rug, adding a cushioned rug pad underneath can make it feel like a much more expensive rug!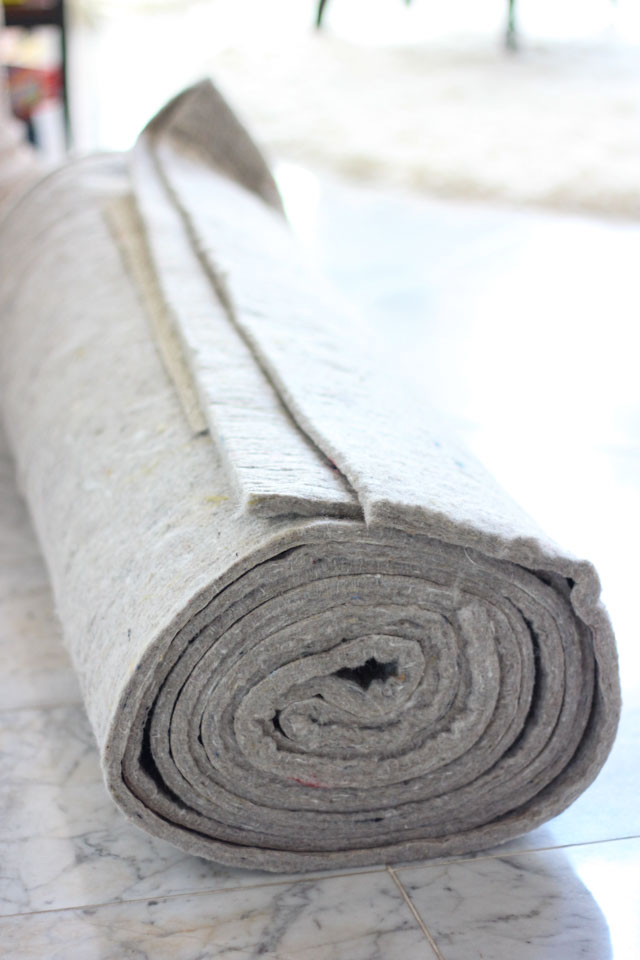 5. When Was the Last Time You Looked Under Your Rug?!
I like to keep our home neat and clean, however there are some places that the vacuum has never reached in the last five years since we moved in. Under our bed is one of them! It wasn't a pretty sight when we moved the bed to lay the rug pad down! Adding the rug pad gave me a chance to vacuum up all the dust bunnies that had accumulated under our bed. It feels so good to have done a little spring cleaning and in the process made stepping out of bed a little more luxurious with our new rug pad.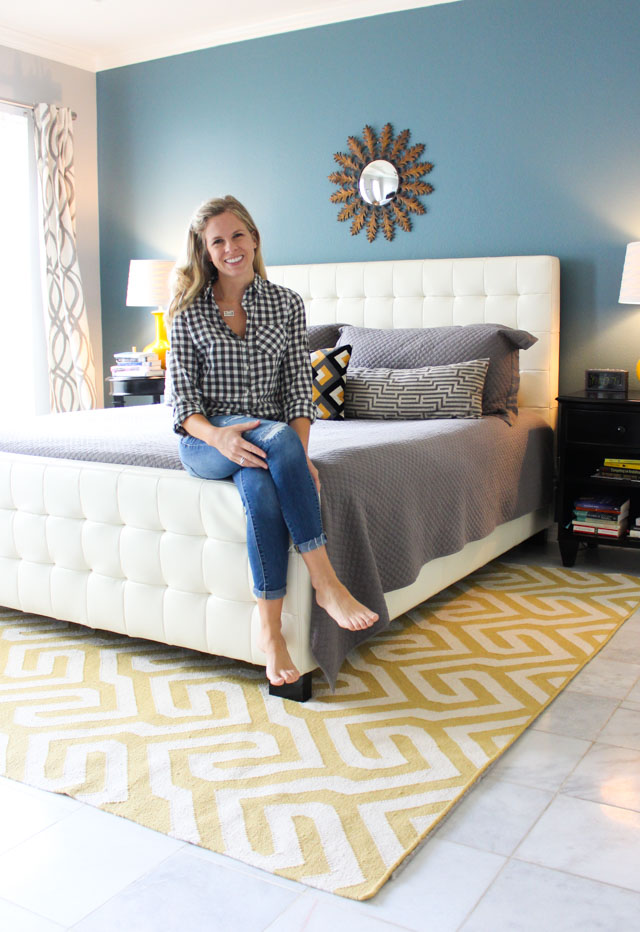 Want to see the rest of our home?
Thanks to Rug Pad USA for letting me try their rug pads. This post was sponsored by Rug Pad USA.