How to Decorate Rocks with Jewels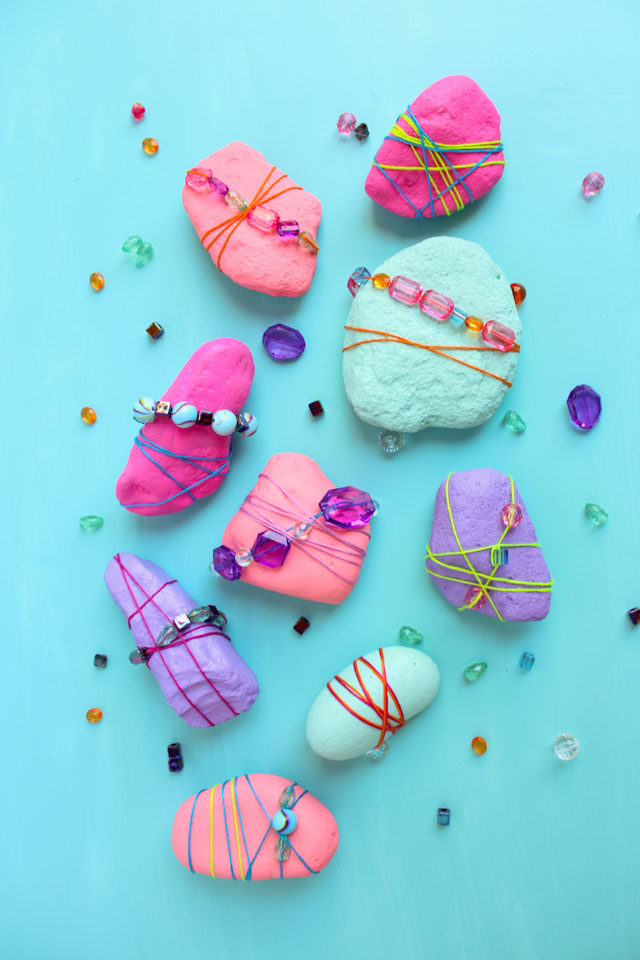 DIY Jewel Decorated Rocks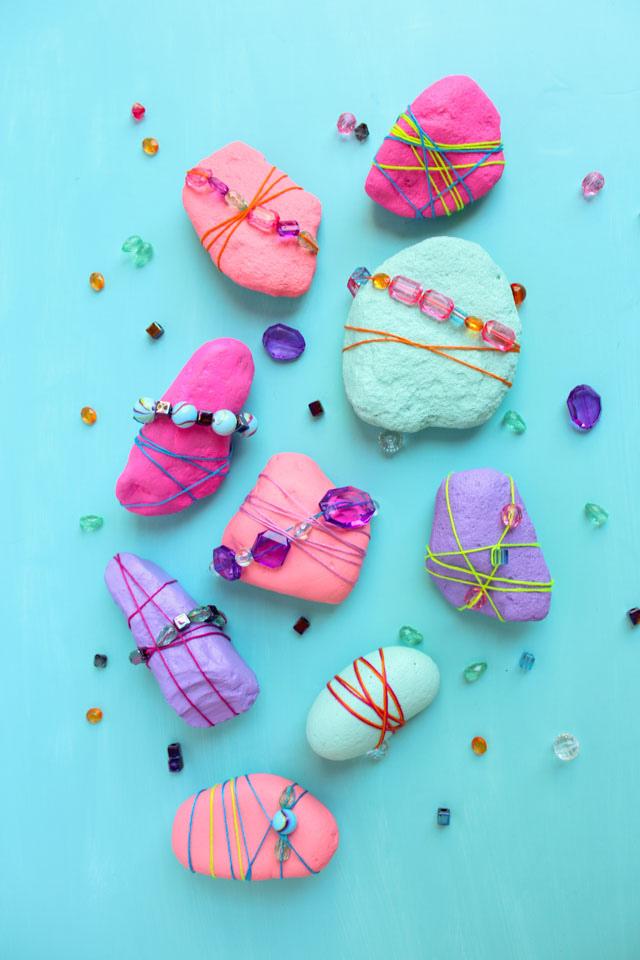 Rocks aren't my typical crafting medium, but I must admit, they are a ton of fun to decorate! A few years ago I made these botanical garden rocks, and this time around I created a bejeweled version for Kid Made Modern's blog using their Jewelry Jam craft kit. I thought these would be a fun gift for kids to make for Mother's Day, but I totally approve of adults painting rocks as well! These colorful rocks would add color to your garden, or to your desk as a paperweight!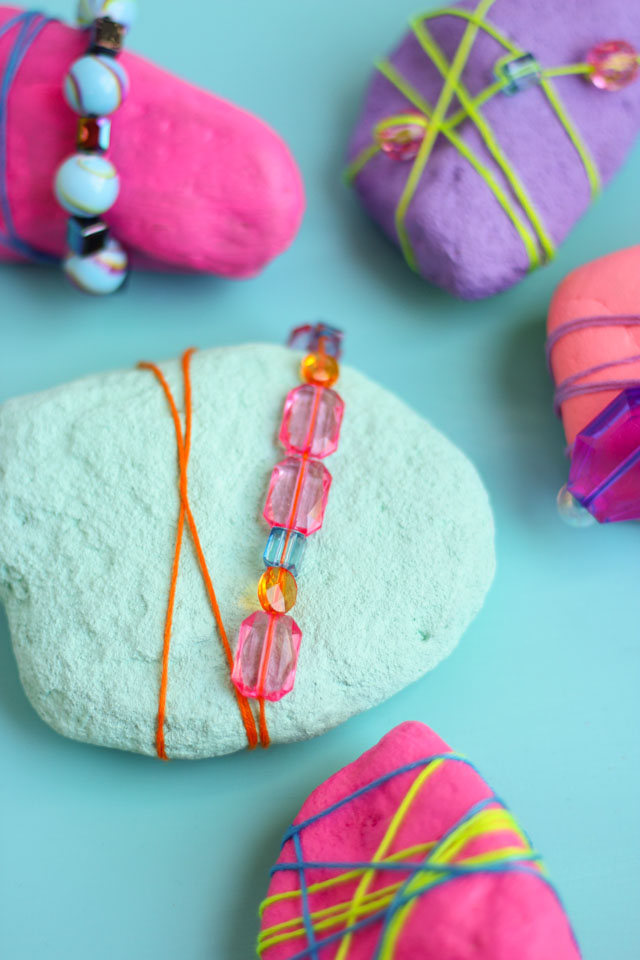 After painting the rocks with bright acrylic paints (you want to choose indoor/outdoor paints if they will be used outside), I strung different patterns of beads on thread and wrapped them around the rocks, securing in place with a little hot glue on the back. It's like jewelry for the rocks, turning them into little pieces of art!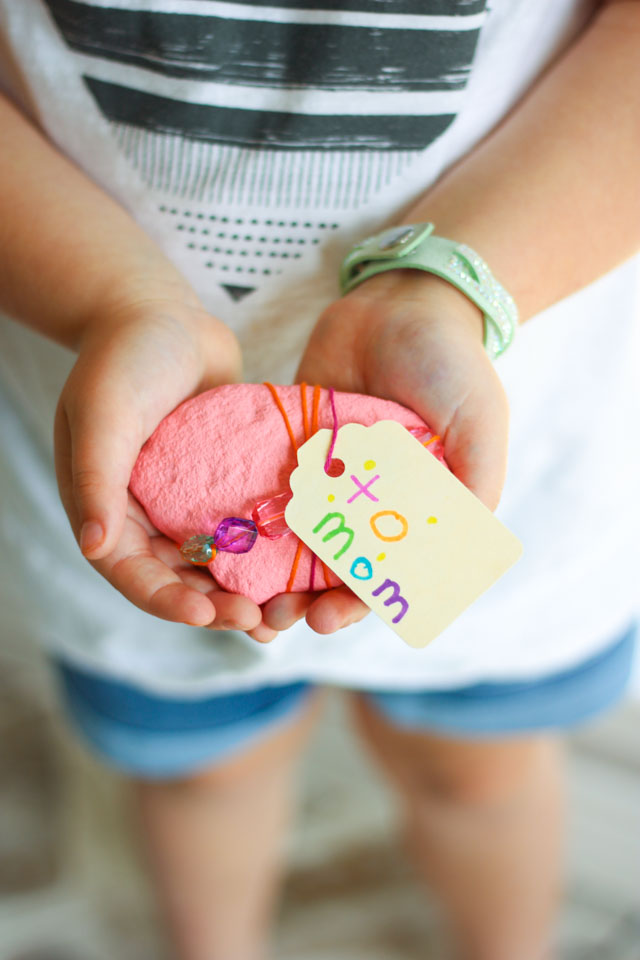 I know I would love one of these pretty rocks for Mother's Day! How about you?