DIY Metallic Pinecone and Acorn Wreath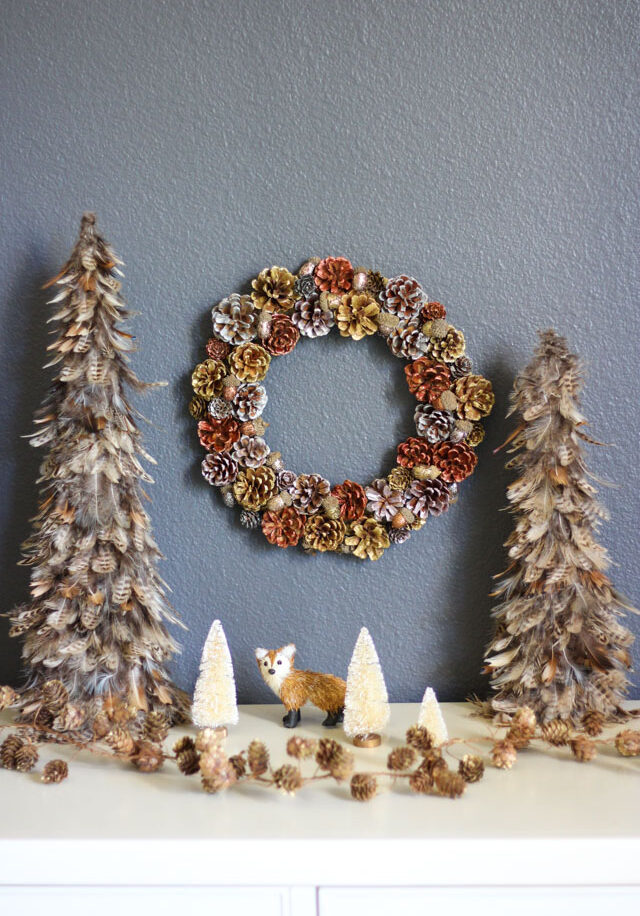 DIY Pinecone and Acorn Wreath
Introducing my pinecone and acorn wreath! I couldn't let Christmas pass me by without making one new wreath this year! For my latest wreath for Oriental Trading's Fun365.com site, I paired natural pinecones and acorns with shiny metallic gold, silver, and copper paint and glitter. The result is both rustic and glam at the same time. I love how it looks paired with some of my winter woodland animals and feather trees.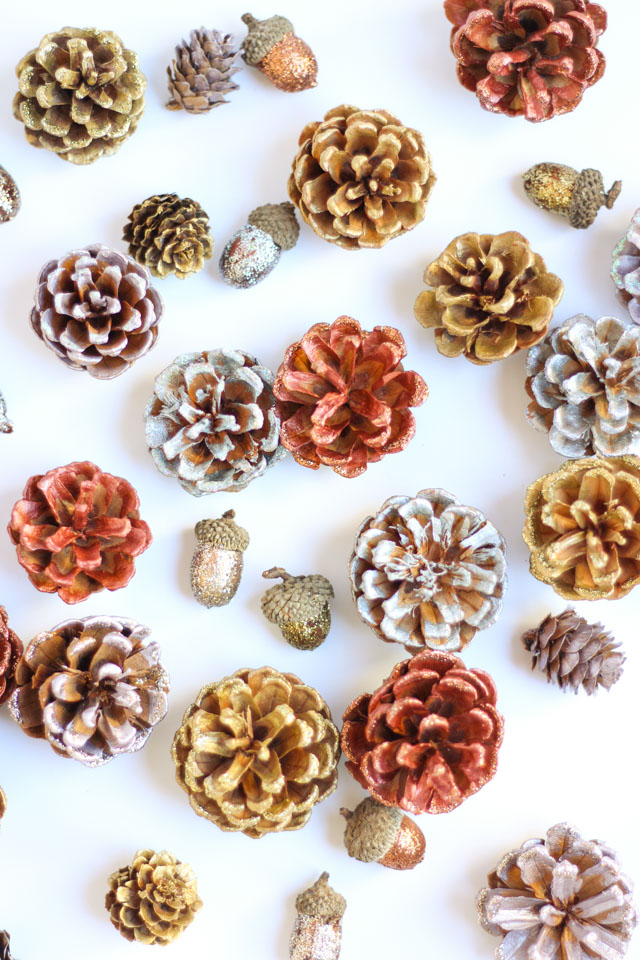 To paint the pinecones I first brushed them with some metallic craft paint. Then I edged them with some metallic glitter glue to give them a little extra sparkle. I also used the glitter glue to cover the bottom of the acorns. It look a couple hours to paint each of the pinecones. However if you enjoy painting, I found painting pinecones to be very therapeutic!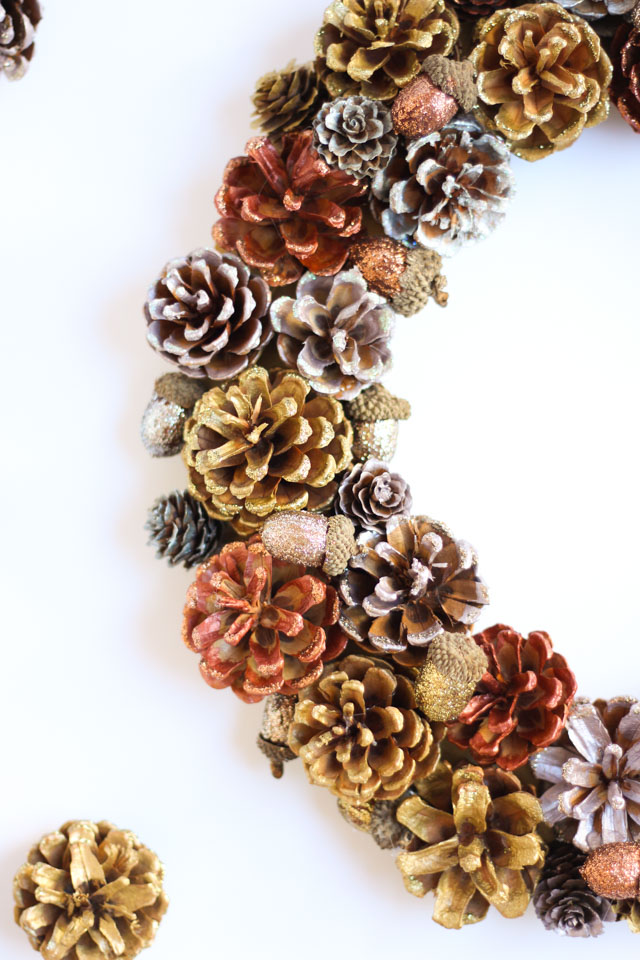 Once they were all painted, I just glued them onto a wreath form. I mixed up the colors and sizes of pinecones randomly as I went along. The trick to a good wreath is making it really full – the more pinecones the better! This is a relatively small but lush wreath that looks good nestled among other Christmas decor on your mantel or a shelf.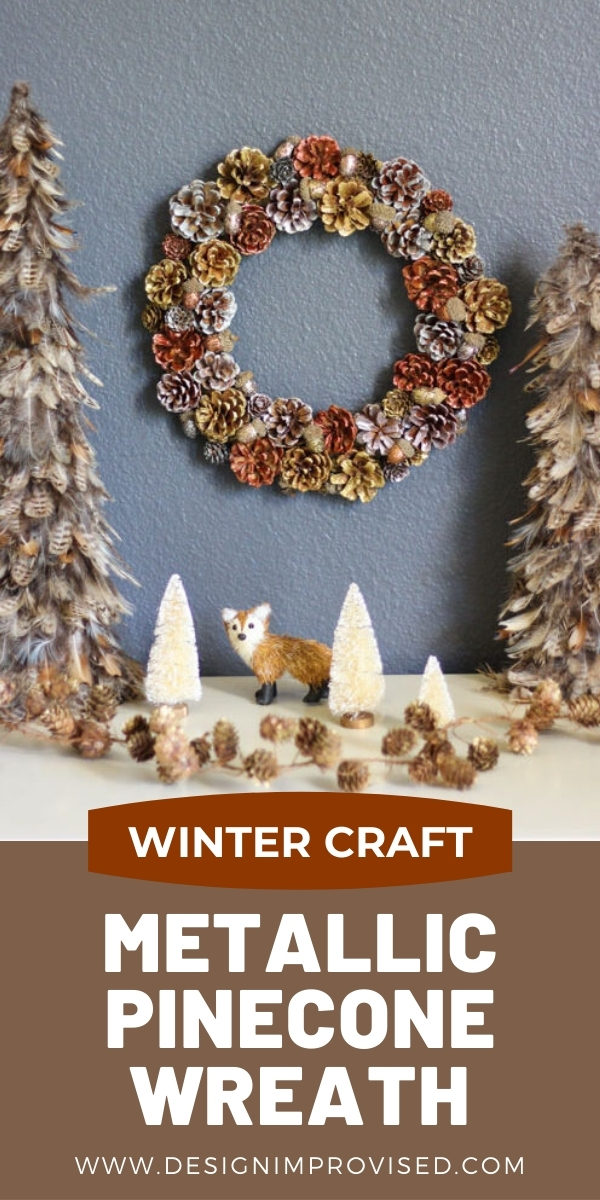 Like this pinecone and acorn wreath?