Make a Holiday Card Holder from a Hula Hoop!
November 27, 2017 | FILED UNDER: Christmas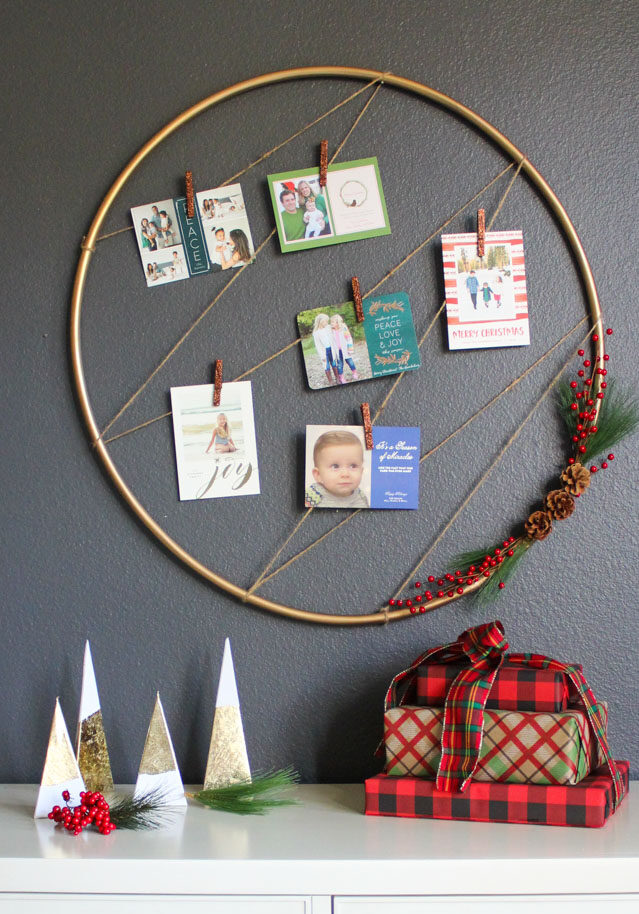 Shhh, don't tell Stella and Hazel – last week I "borrowed" one of their hula hoops from the backyard. With just a spray of gold paint and some twine, I transformed it into a chic holiday card holder! I hope they agree it went to a good cause. 😉 I am always on the hunt for creative ways to display all the photo cards we receive from family and friends at Christmas and this is a simple and stylish way to do it. Read on to see how easy it is to make your own hula hoop card display!
I have been loving the giant modern and minimal looking wreaths that people have been making with hula hoops like
this holiday wreath
, and thought I could expand the same idea to create a card display.
I just love when the holiday cards start arriving in the mail! I need to set aside some time to work on addressing our family's Christmas card. Did you see how they turned out? Here's a sneak peek: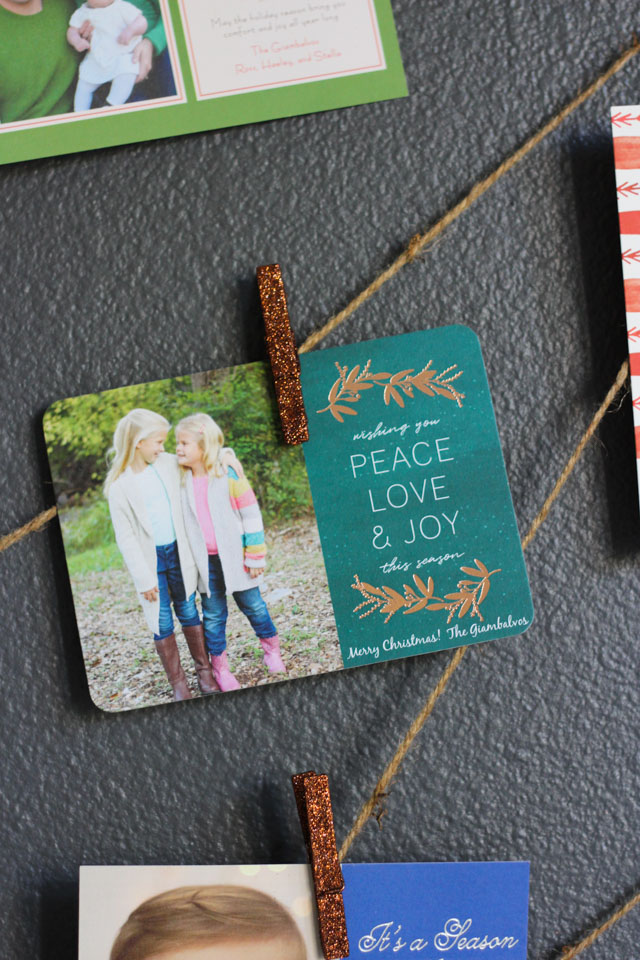 A little touch of faux evergreens, berries, and pine cones completes the display!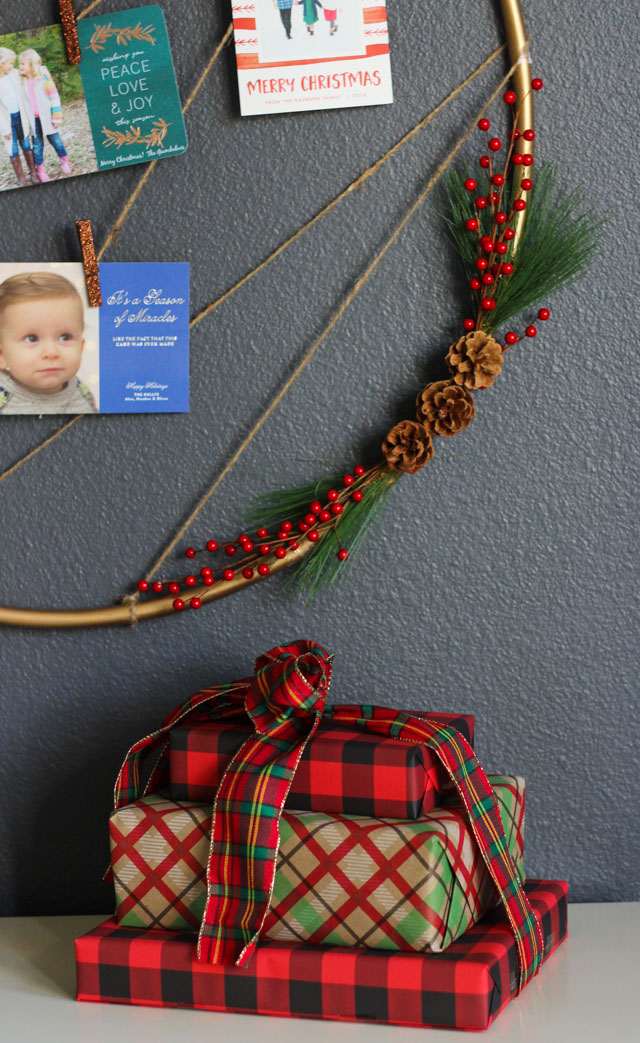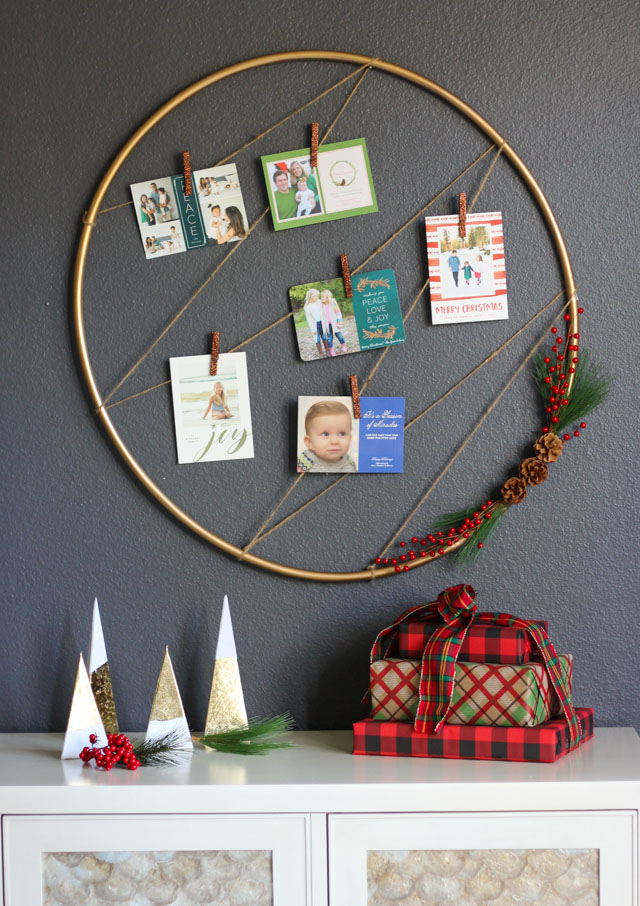 This post contains affiliate links. See my full disclosure.
Supplies for Hula Hoop Holiday Card Holder

Hula hoop (head to the dollar store!)
How to Make Hula Hoop Holiday Card Holder
1. Spray paint the hula hoop with
gold paint
. Starting at the top of the hula hoop, crisscross a length of
jute twine
back and forth across the hoop. Tape the twine down to hold it in place. Once you have the twine positioned where you want it. Secure it to the hoop with a generous dab of
hot glue
on the backside of the hoop.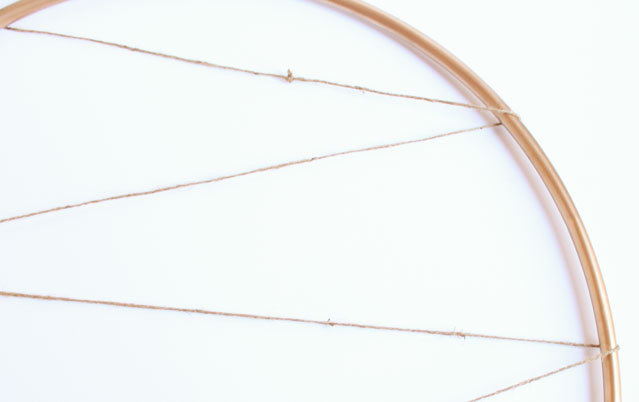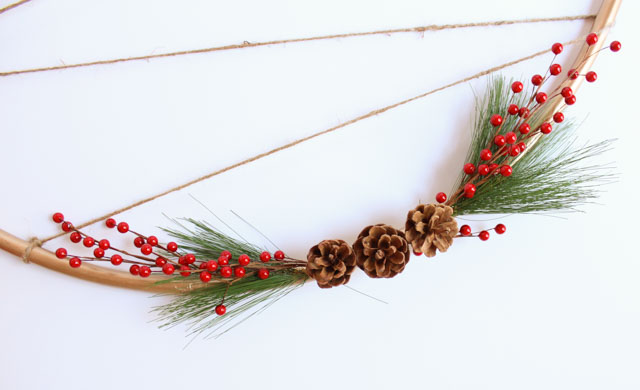 3. Hang on the wall with a small nail. You could make a set of these for an even bigger statement, and more card display space!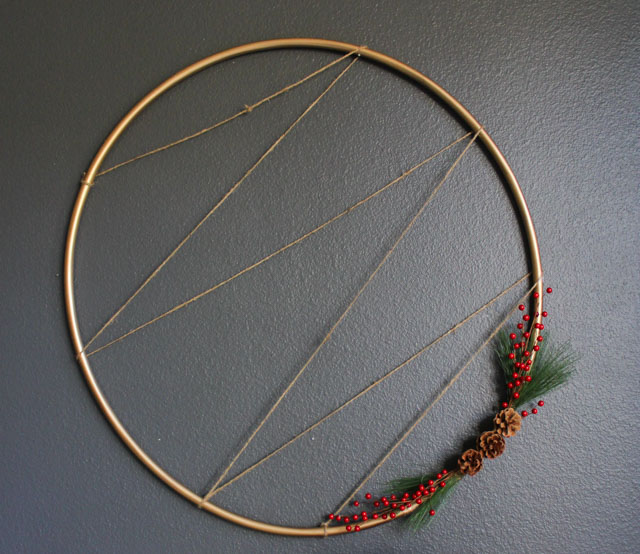 Check out these other Christmas card display ideas!