Simple DIY Pumpkin Balloons!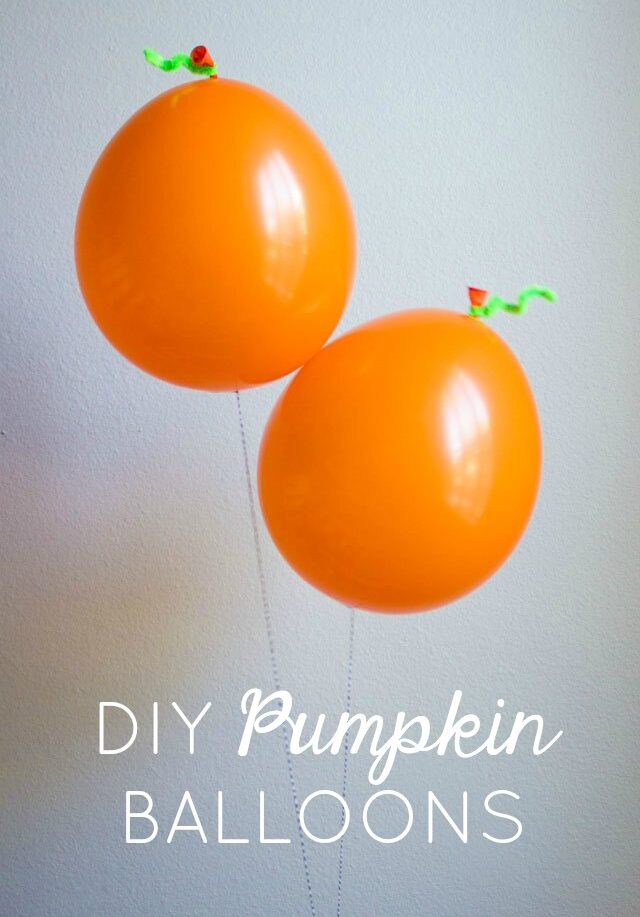 I came up with the idea for these simple DIY pumpkin balloons weeks ago and almost didn't post them. I worried they were too basic, and there just wasn't enough to them. But then who doesn't love an easy craft project? Even if this one is as simple as blowing up a balloon, taping on a string, and finishing it off with a pipe cleaner, the results are pretty cute! These would be a fun addition to any Halloween or fall themed party. If you need a last minute Halloween decoration, these balloons will literally take a minute to make!
This post contains affiliate links. Please see my full disclosure.
Supplies for DIY Pumpkin Balloons
How to Make DIY Pumpkin Balloons
Step 1: Inflate balloons
Inflate a 12″ balloon using a personal helium tank. I found that not inflating the balloon all the way gave it a more rounder pumpkin look.
Step 2: Tape string to top of balloon
Tie a knot at the end and carefully hold the balloon (you don't want it to fly out of your hands and up to the ceiling!). Tape the string to the opposite side of the balloon (typically the top of the balloon), rather than tying it to the knot.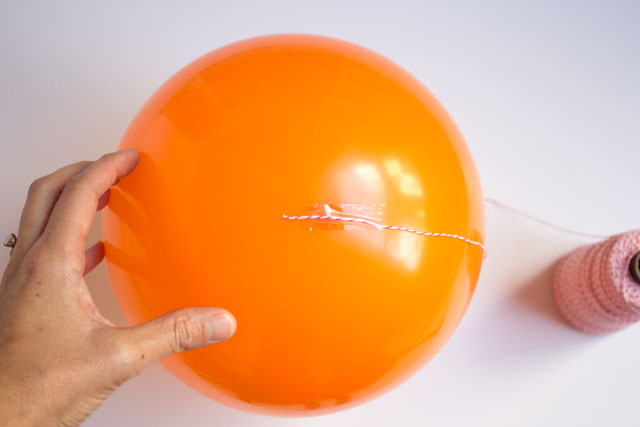 Step 3: Add a pipe cleaner stem
Wrap a bit of green pipe cleaner (chenille stem) around the balloon knot and curl with your fingers to form the stem. Don't use too long of a pipe cleaner or it will weigh down the balloon.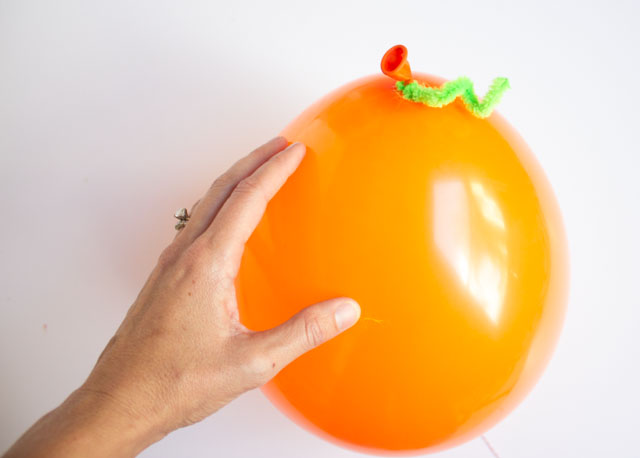 You can make a whole pumpkin patch of these balloons! They will stay afloat for a few hours after inflating them.