How to Make Colorful Fall Terrariums
October 25, 2016 | FILED UNDER: Tabletop Decor, Fall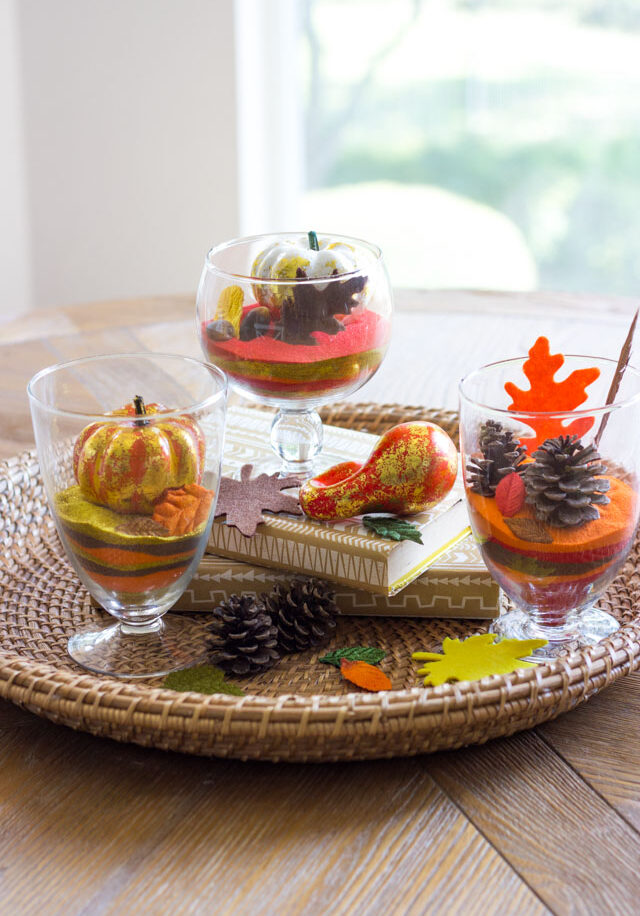 One of my favorite parts of fall is exploring outside with my daughters and bringing home little nature treasures with us – sweet little acorns, colorful leaves, or a perfect pine cone. Here's a fun way to show off the treasures from your fall nature walk. Create a little "fall terrarium" using small glass jars, colorful layers of sand as the base, and your favorite fall treasures. I mixed in a few of my favorite fall items from Oriental Trading like these these gilded pumpkins and velvet leaves too!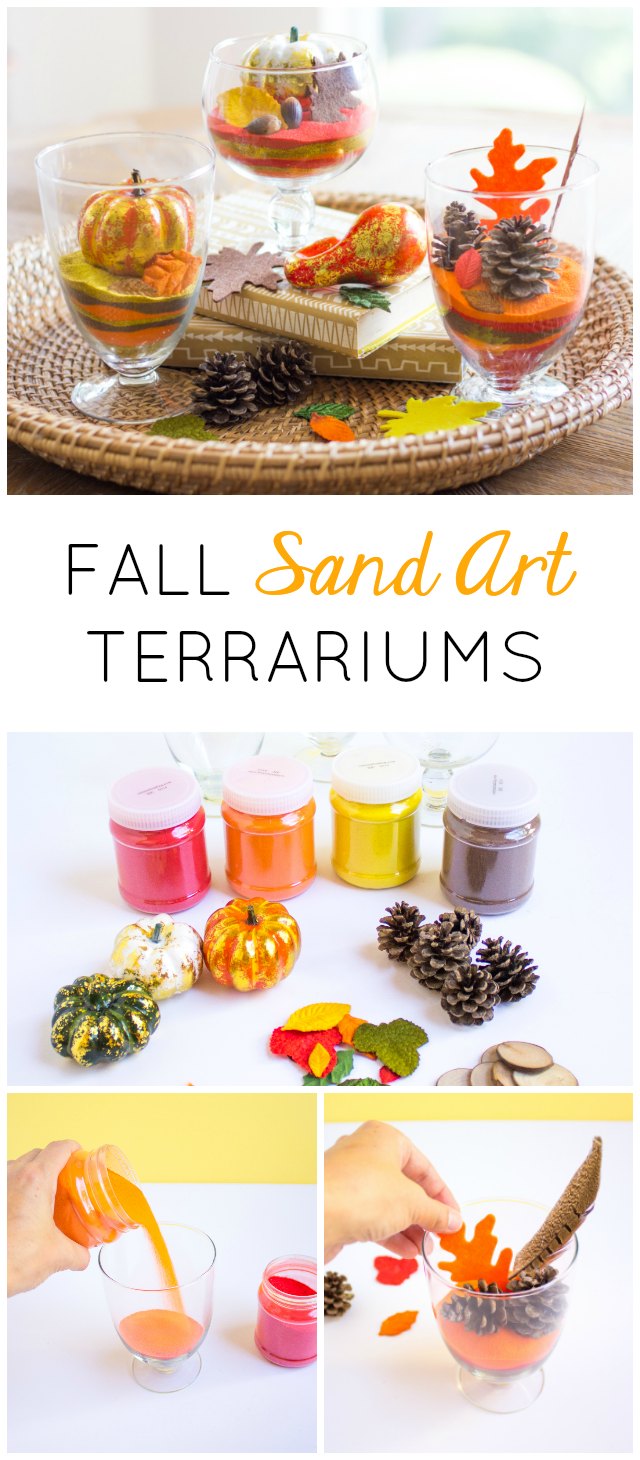 The options for these colorful fall terrariums are really endless depending on what you have on hand. To make the pretty sand art bases, I used this
fall colored sand assortment
along with some
gold glitter sand
(because you can't go wrong with a little touch of gold)!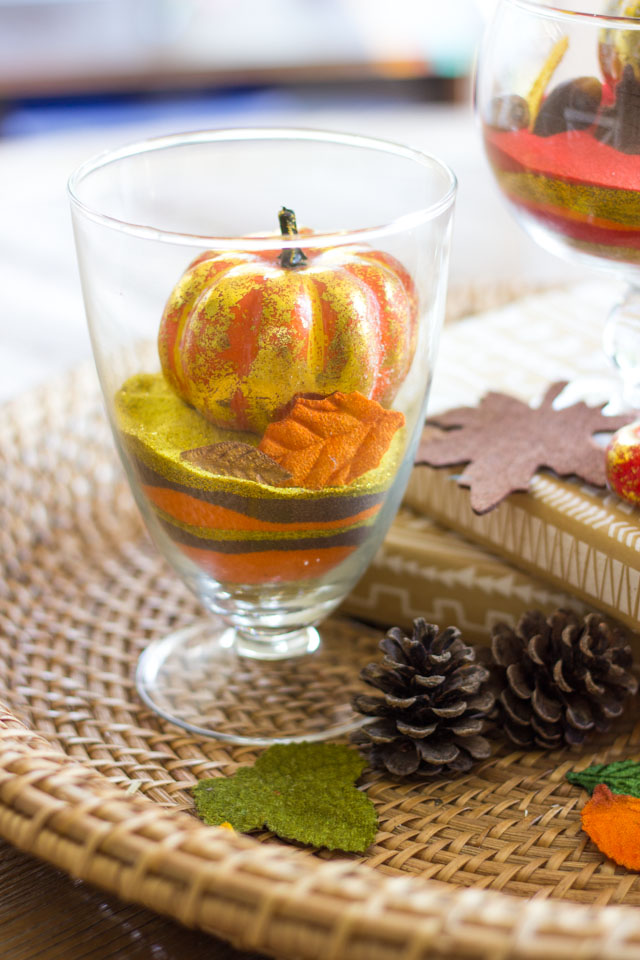 Stella and Hazel helped me make the little arrangements on the top of the sand, adding in a couple acorns they had found outside.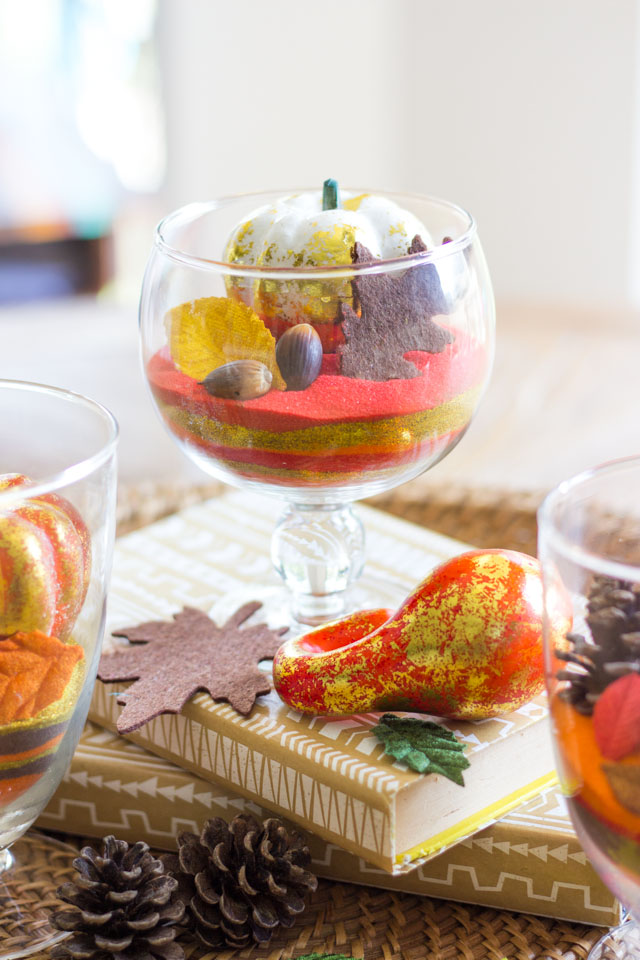 Feathers also make a great addition to these terrariums!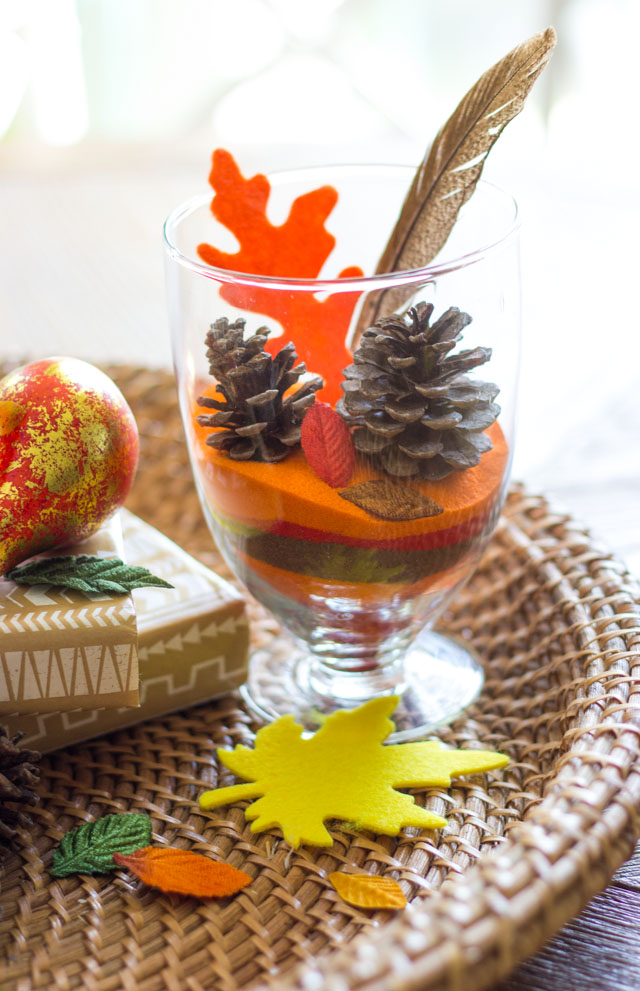 I arranged my set of three jars on a flat basket and varied their height by adding a stack of books. I sprinkled some more leaves, pinecones, and gourds around the base for a pretty fall centerpiece that I keep on our kitchen table.