6 Simple DIY Halloween Balloon Ideas!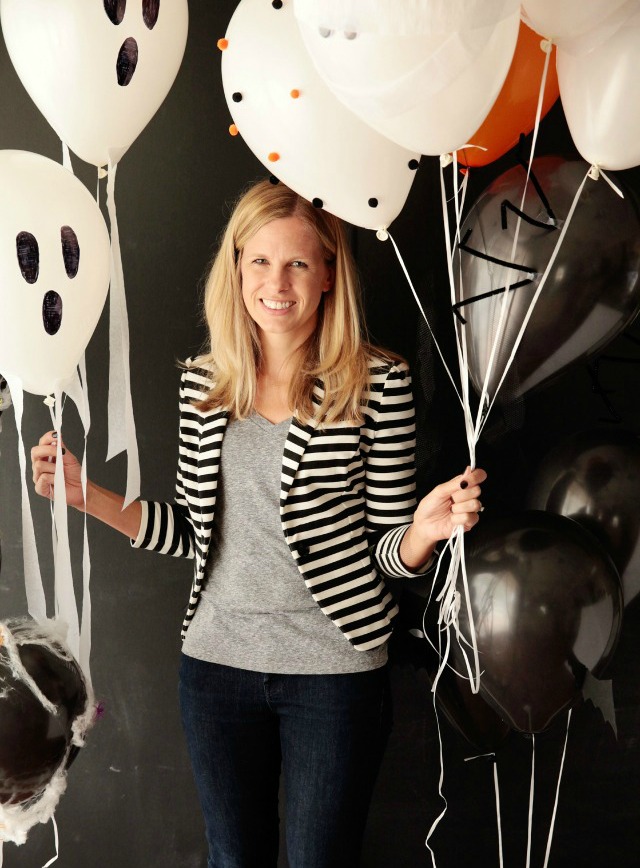 DIY Halloween Balloons
Who's ready to have some fun this week?!!! You guys know I love balloon DIYs – every since I made my pom-pom balloons I've been hooked. I've done balloons for Valentine's Day, 4th of July, and even Mother's Day, so I figured why not Halloween balloon ideas?
6 Simple Halloween Balloon Ideas
It turns out once I started thinking of Halloween balloon ideas, I just couldn't stop. I came up with a week's worth of balloons – some spooky, some silly, and all super simple:

DIY Spider Web Balloons
I hope you join along all week to see what I have in store! I'm kicking things off with these eery spider web balloons! Balloons are the perfect blank canvas for getting creative. The number one thing to remember when adding a DIY touch to helium balloons is that it has to be lightweight, otherwise it will weigh down the balloon. Luckily, this faux spider web fit the bill perfectly!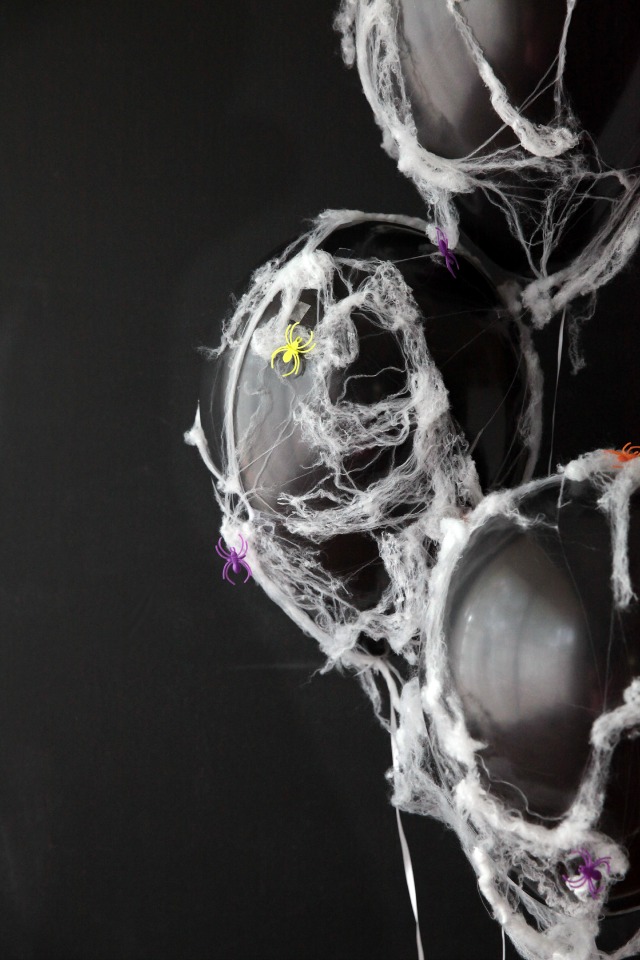 In addition to these colorful spiders, I think these balloons would look really chic with gold spray painted spiders. You could also do white balloons with black spider webs – so many options, and such a fun addition for a Halloween party!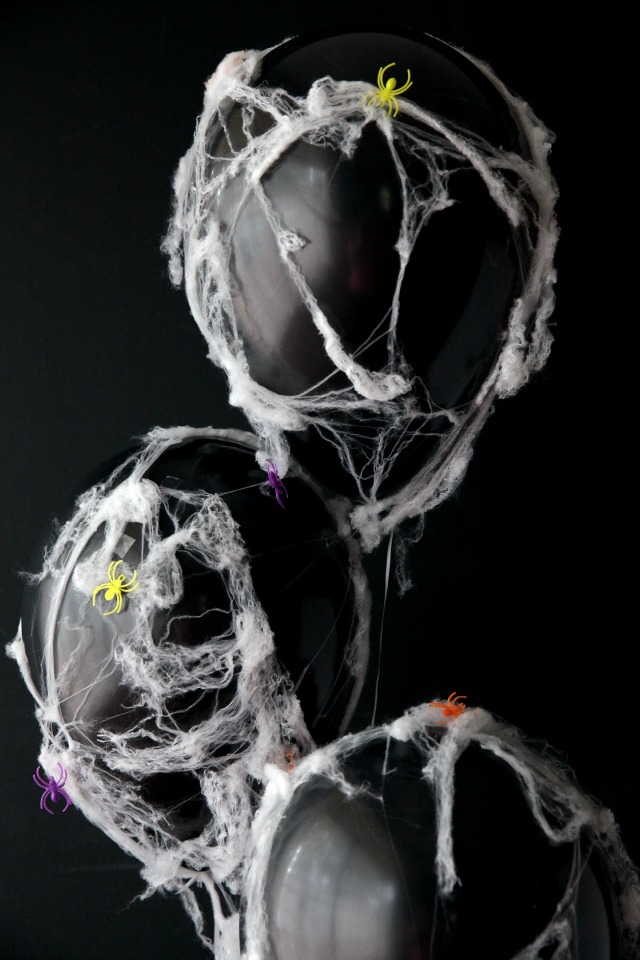 Supplies for Spider Web Balloons
12″ black helium grade balloons
Faux spider web
Plastic spiders (I used spider rings)
Double-sided tape
Scissors
Curling ribbon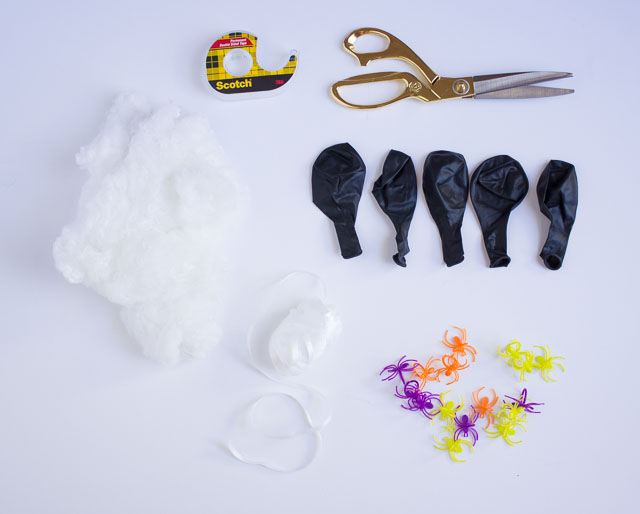 How to Make Spider Web Balloons
1. Inflate 12″ black latex balloons with helium. Note that these balloons will stay afloat for about 4 hours. You'll want to make them as close to the start of your party or event as possible. As a longer lasting alternative to helium balloons, you can use air filled balloons on balloon sticks. These will last for days!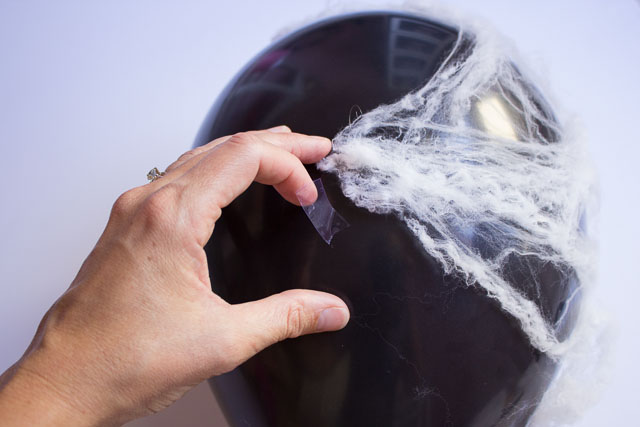 2. Stretch the web out around the balloon and secure the other end with tape. Continue to stretch out the web around the balloon, adding tape as needed to hold in place. If the balloon sinks, you have added too much web and will need to trim some off!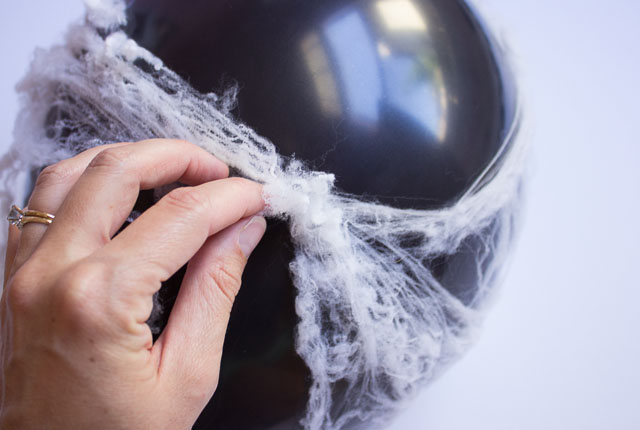 3. Fill in with some spiders! I used spider rings and just snipped of the ring part with a pair of scissors.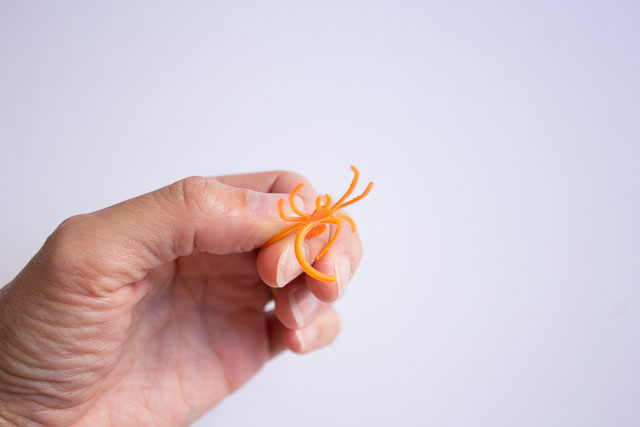 4. The spiders should just stick nicely in the web without needing any tape or glue (you can add a dab of hot glue if needed!)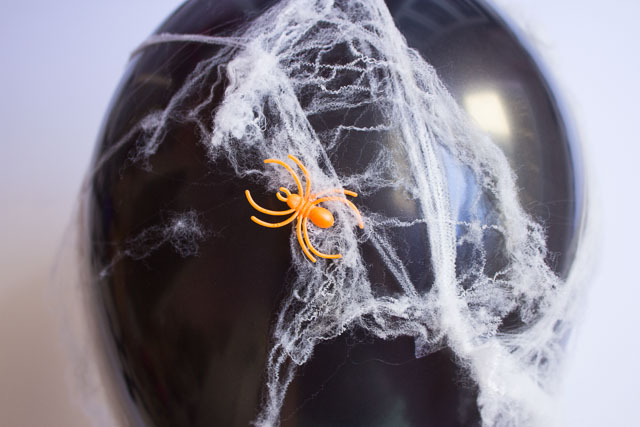 This is one of those crafts that looks best a little imperfect – let some of the web and even spiders hang off the balloons for an extra spooky look!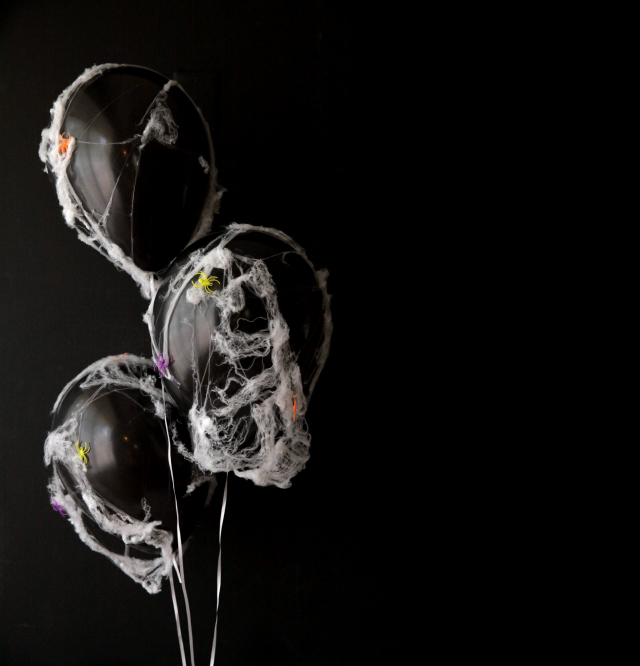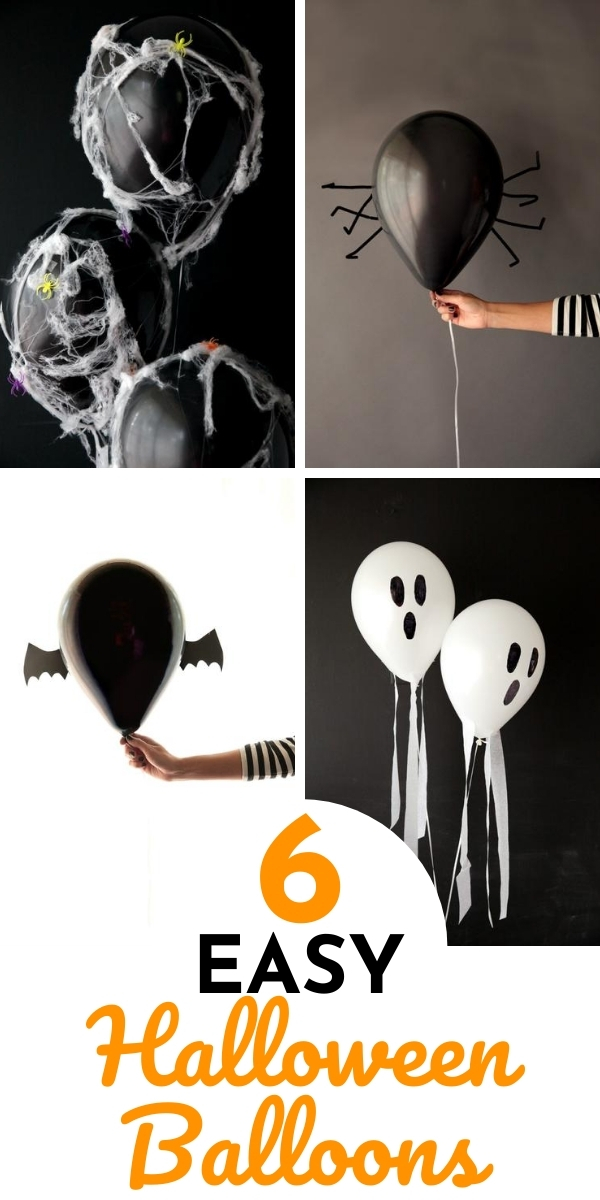 Photos of the finished balloons by Amanda Raba Gentis.