Gobble Gobble! Thanksgiving Turkey Wreath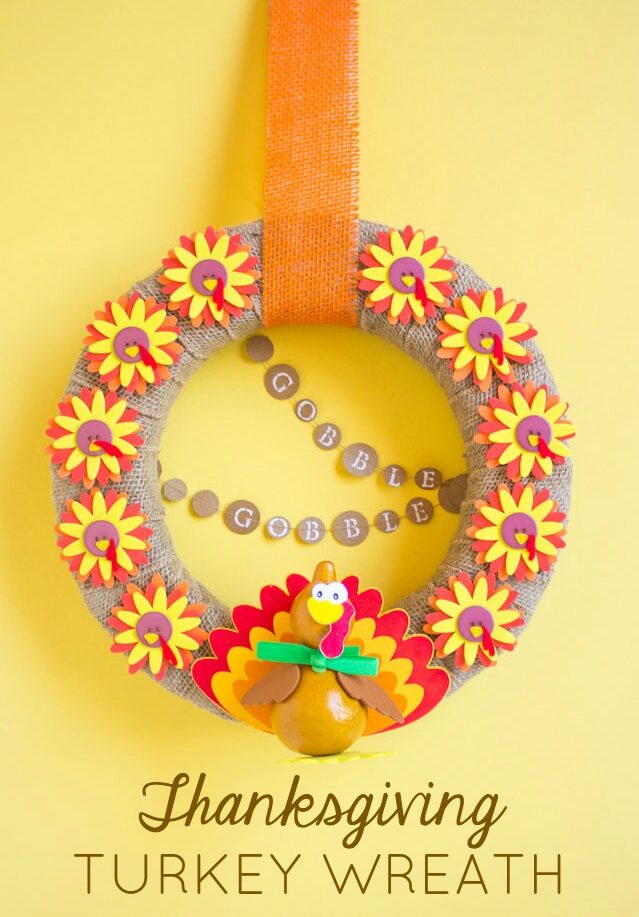 DIY Thanksgiving Turkey Wreath
My latest DIY Thanksgiving wreath celebrates the star of the holiday – the beloved turkey! This may just be the silliest wreath I've ever made, but it is about time the turkey got a wreath in his honor don't you think?
This is a simple project that kids and adults can work on together thanks to a couple peel and stick turkey craft kits from Oriental Trading. Stella and Hazel helped put the turkey flowers and gourd turkey together with their grandma one afternoon, and all I had to do was glue them to the wreath and add a little "Gobble Gobble" garland. So easy!
The gourd turkey craft kit and flower turkey kit each contain enough to make 12 turkeys, so you'll have some leftover. They would make a perfect decoration for the Thanksgiving kids table!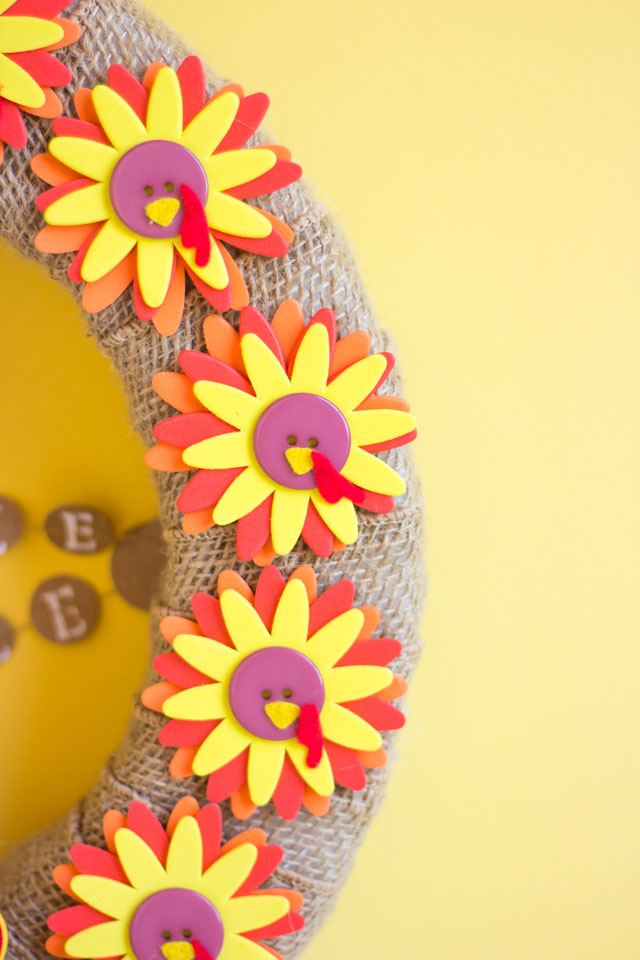 I hung this wreath on my pantry door to bring a little festive touch to our kitchen and get us excited for the big Thanksgiving meal!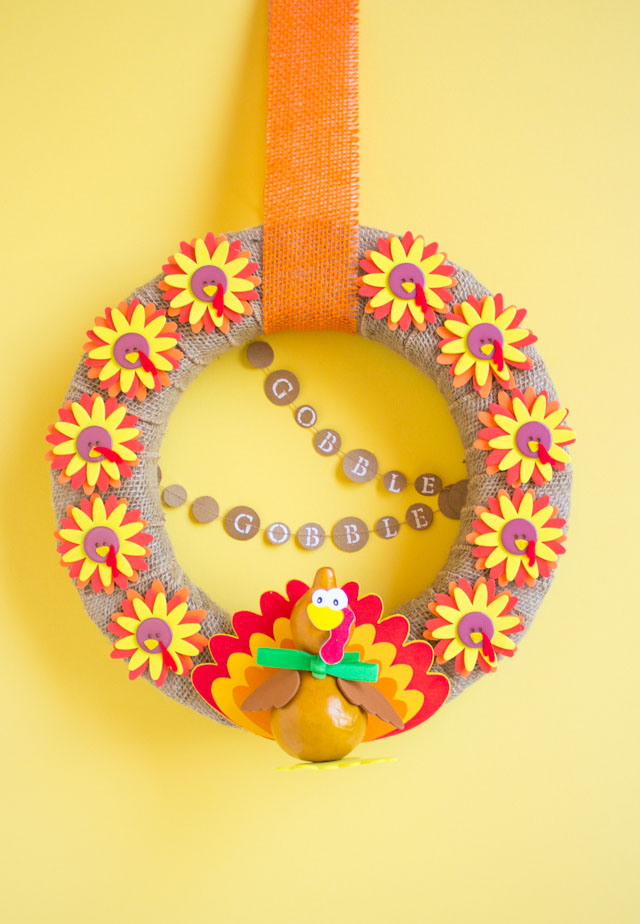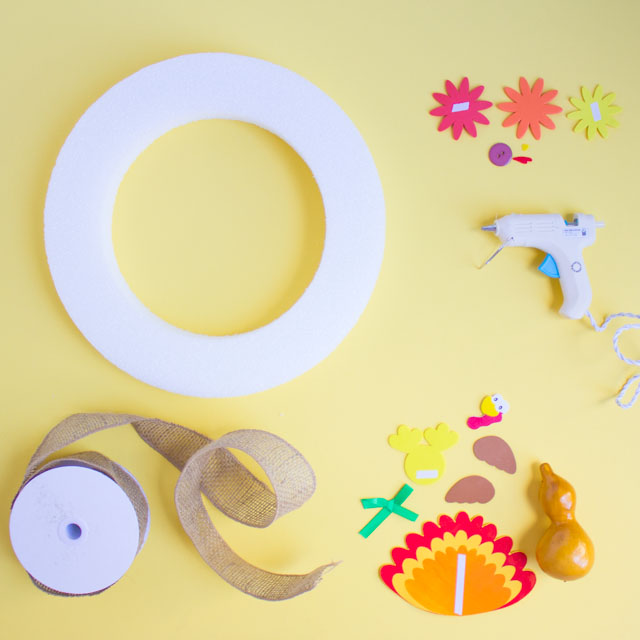 Head to Oriental Trading's blog for the step-by-step DIY Thanksgiving Turkey Wreath tutorial and a full list of supplies!