15 Creative and Cool Cardboard Crafts!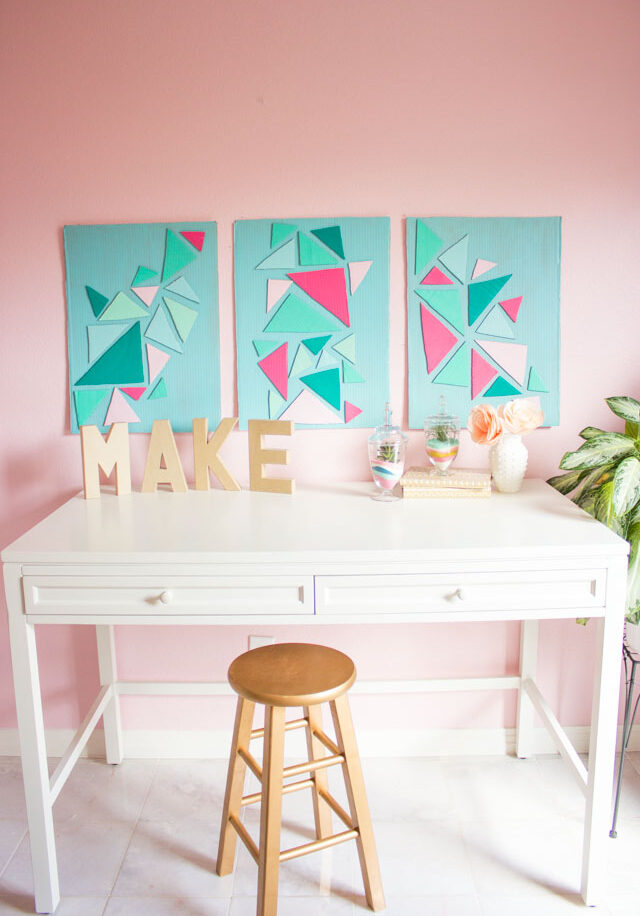 15 Cool Cardboard Crafts
Ready for some cool cardboard crafts? From wall art to shoe racks to decorative headboards, we have rounded up some of the most clever ways to upcycle an old cardboard box into something useful and chic for your home. Feeling inspired to try your hand at a cardboard crafting project? Grab a box and start crafting!
15 Cool Cardboard Crafts to Make from a Box
If there is one thing we are all getting more of these days, it is online deliveries and more Amazon boxes than we know what to do with! In addition to putting them in the recycling bin, you can repurpose them into awesome, inexpensive decor for your home! Check out these clever ideas from around the web:
Wrapped with burlap and painted with fun patterns, these boxes are oh so trendy! What a great way to create some one-of-a-kind storage for craft supplies or other household items.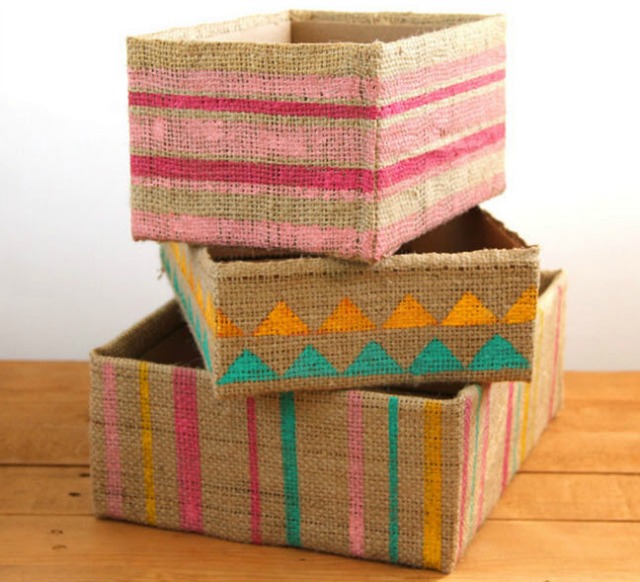 A fun craft for kids and adults alike! I love how they used a mix of yarns and pom-poms in bright colors for the weaving. The cardboard is sturdy enough to stay flat as the yarn is wrapped around it.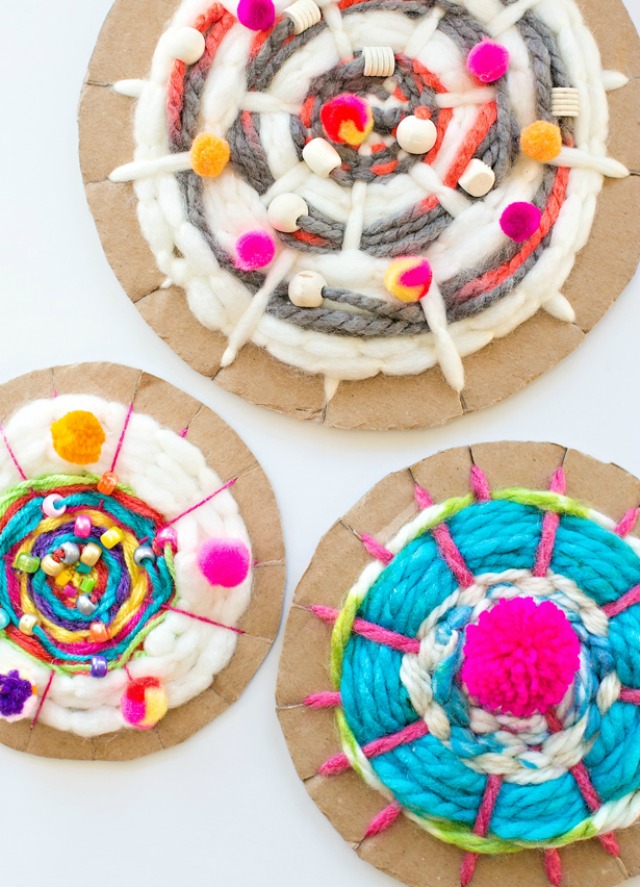 I turned cardboard boxes into colorful and modern wall art for my craft room with the help of a pair of scissors and some craft paint! Wall art doesn't get any cheaper than this! I chose triangles in different sizes because they are easy to freehand cut from cardboard.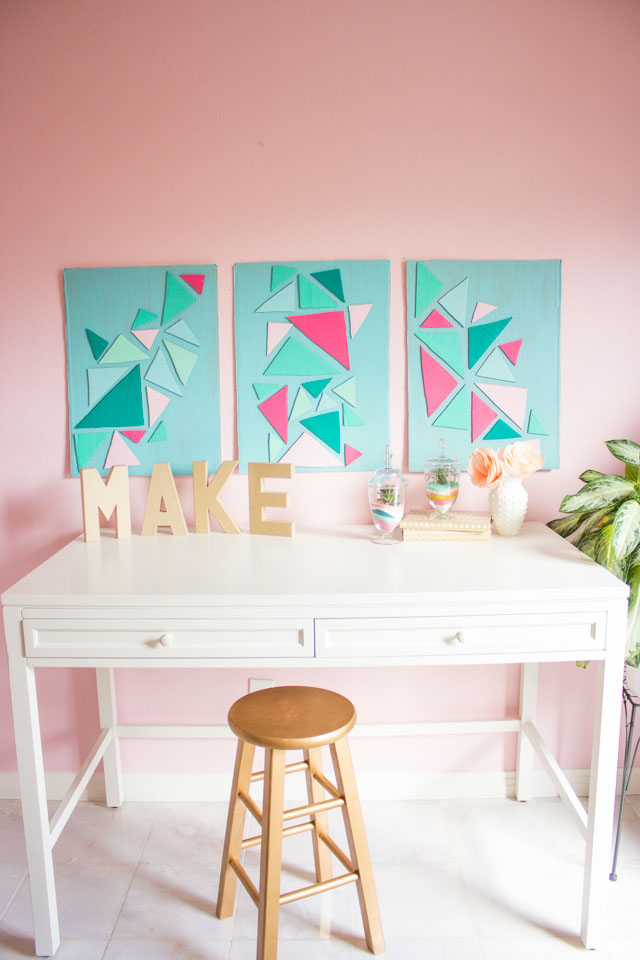 4. 3D Cardboard Stars via A North Star in an Eastern Sky
These 3D stars require you to be more precise in your cutting and measuring than the wall art above, but they results are beautiful! Leave them natural brown or embellish them with craft paint.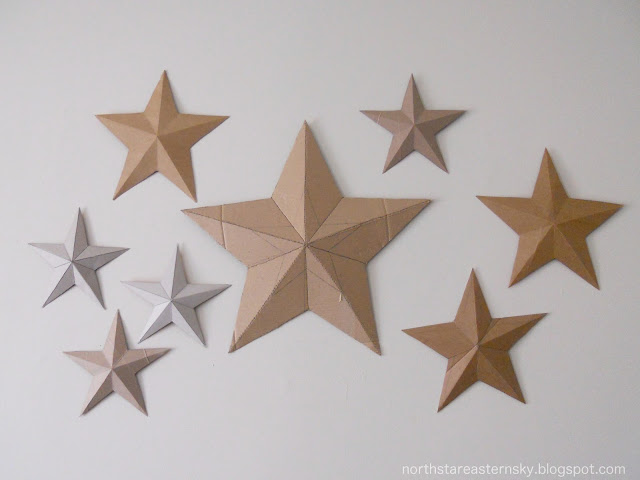 Cardboard provides the perfect sturdy base to cover with fabric. What a pretty and easy way to make a clock!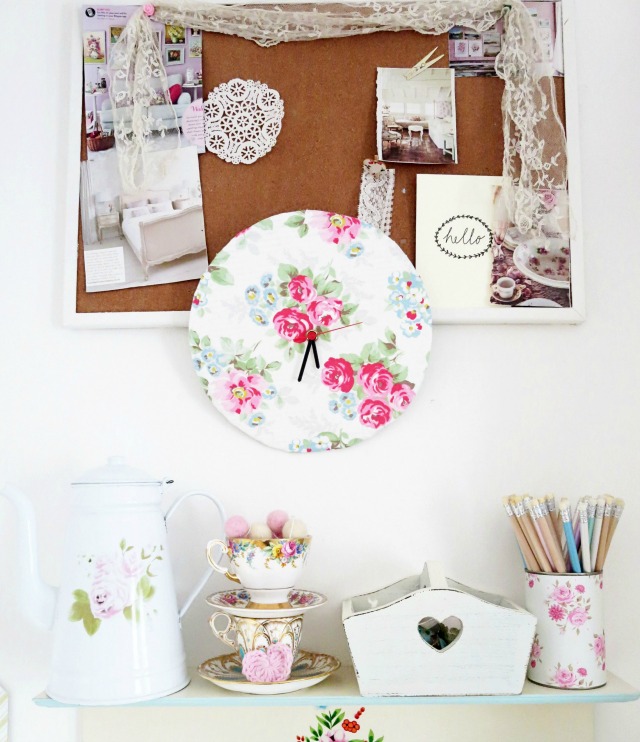 A sturdy box can make a beautiful tray. This is a great way to match your tray to your decor.
These cardboard letters wrapped with yarn are such a fun room decoration for a child's room. You can involve them in wrapping the yarn too so your arm doesn't get too tired!
Transform food boxes from your pantry into a chic desk organizer or homework caddy. Wrap it with colorful tape to make it look great and provide extra support.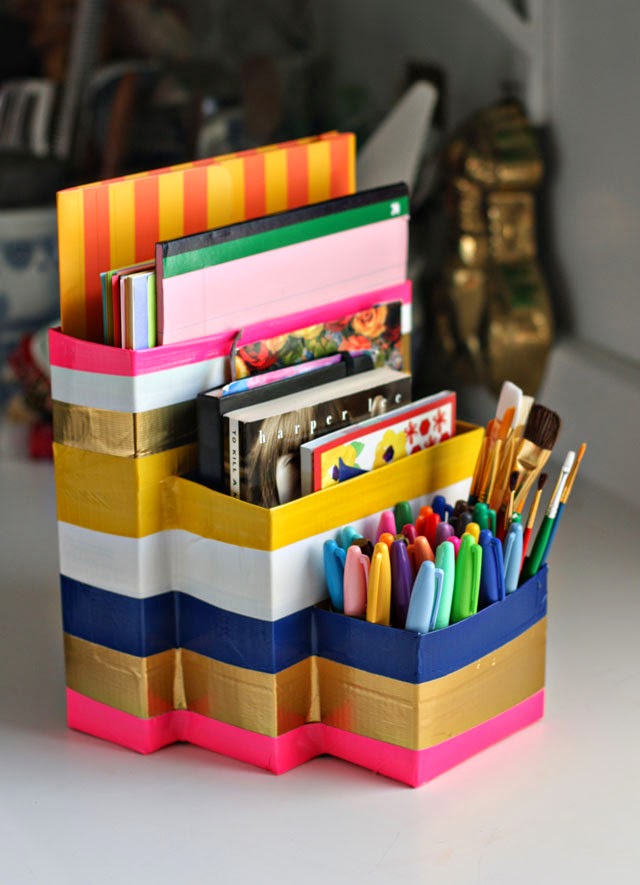 9. Cardboard Lantern via Handmade Charlotte for Etsy
Would you ever believe these lanterns were made from cardboard? Talk about a transformation! The cardboard has been spray painted gold and the sides of the lanterns are a delicate tissue paper. This project is not for the faint of heart, but it sure is cool!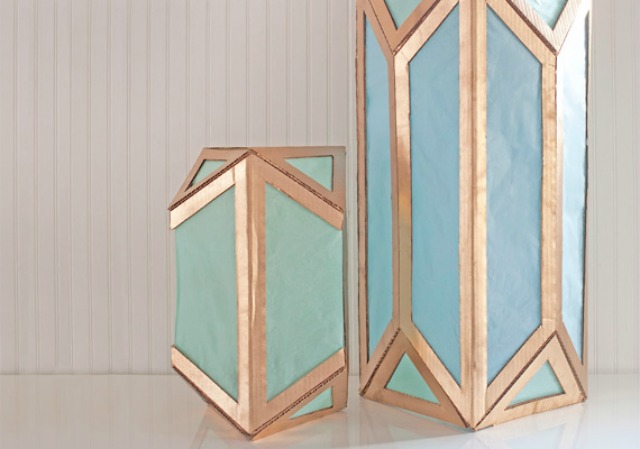 These fabric covered boxes look like you could have easily paid $50 for each of them at Pottery Barn! I love how a cardboard box can be transformed by fabric. The rope handles are a chic touch.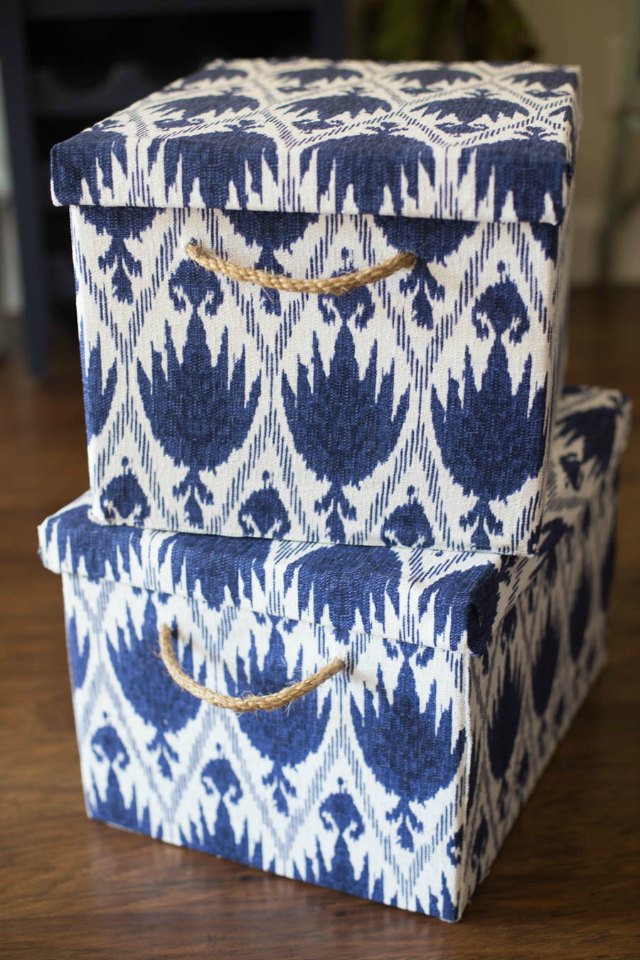 Now this is an awesome upcycle and a great way to save some money! You can make a custom headboard to match your decor with your favorite fabric.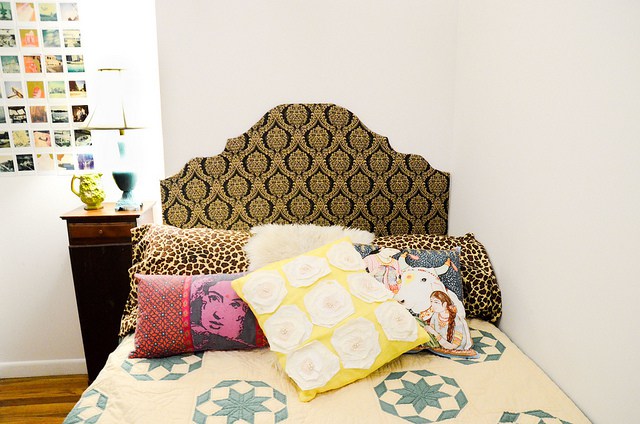 Rather than fabric, this cardboard jewelry tray is decoupaged with paper napkins! Talk about an inexpensive craft that looks like a million bucks!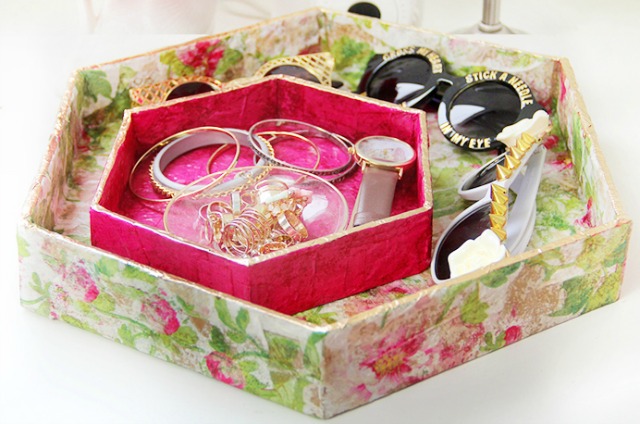 13. Shoe Rack via A Piece of Rainbow
Put cardboard to work by turning it into a functional shoe rack!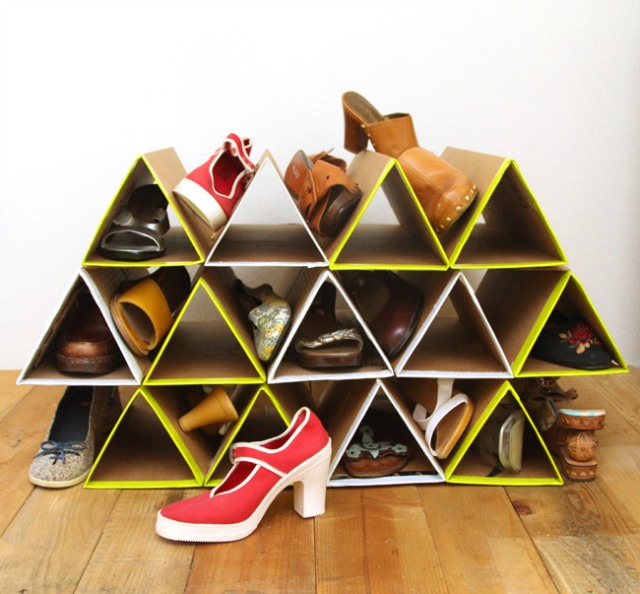 I love the look of the cursive letters of this sign made from cardboard and wrapped with yarn. It is delicate but a fun way to add a little 3d texture to your wall art.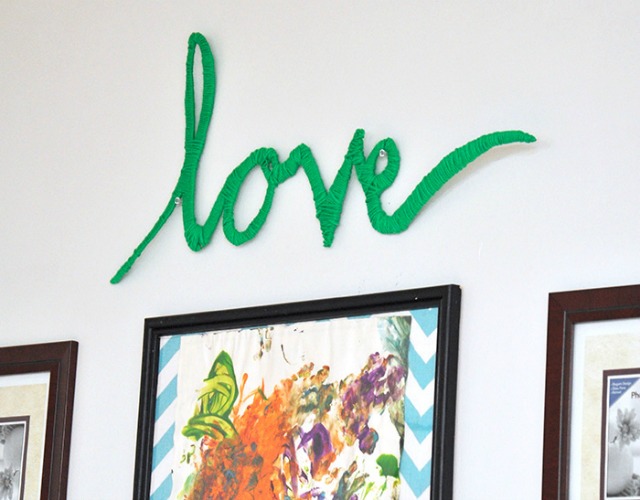 These cardboard necklaces aren't technically a home decor project, but they were too cool not to include! You could always improvise on this idea to make larger wall hanging versions of these!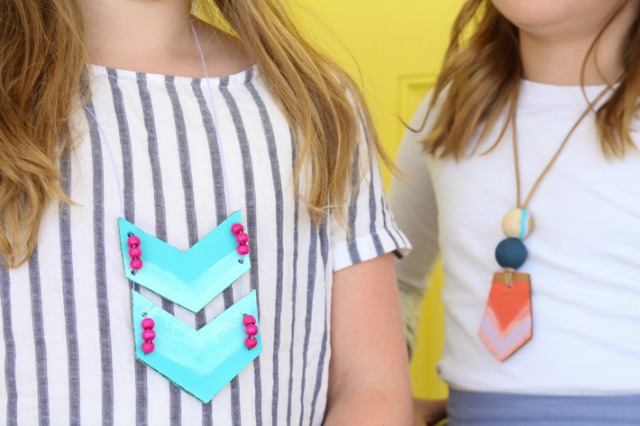 Like these cool cardboard crafts?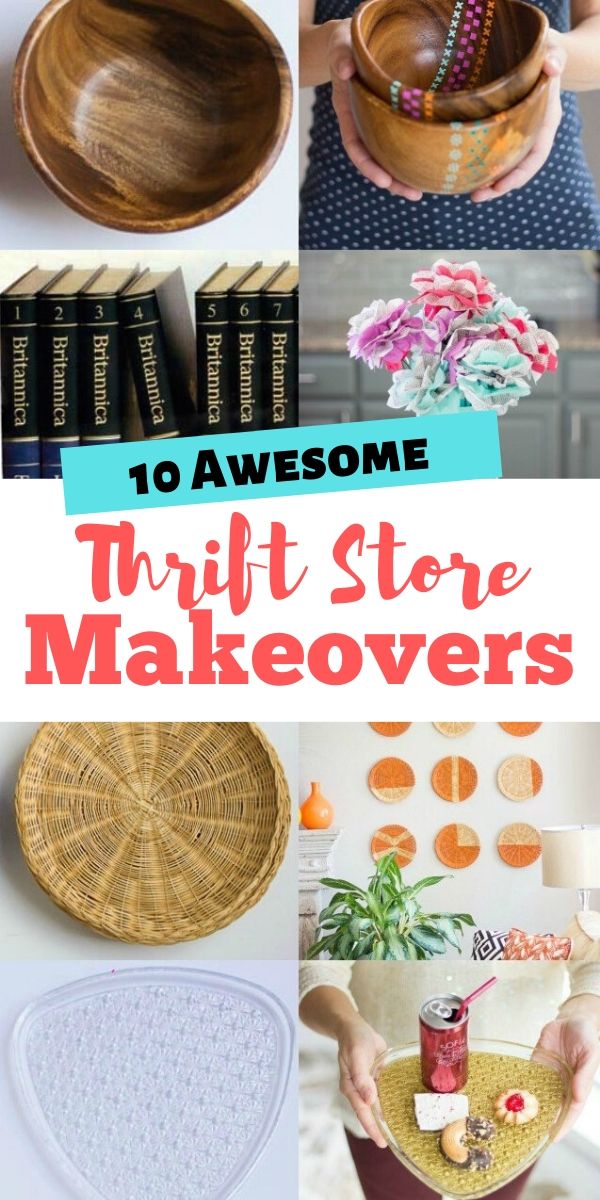 Each of these crafts only uses 2-3 supplies: