Camp Fun: Dino Week and Under the Sea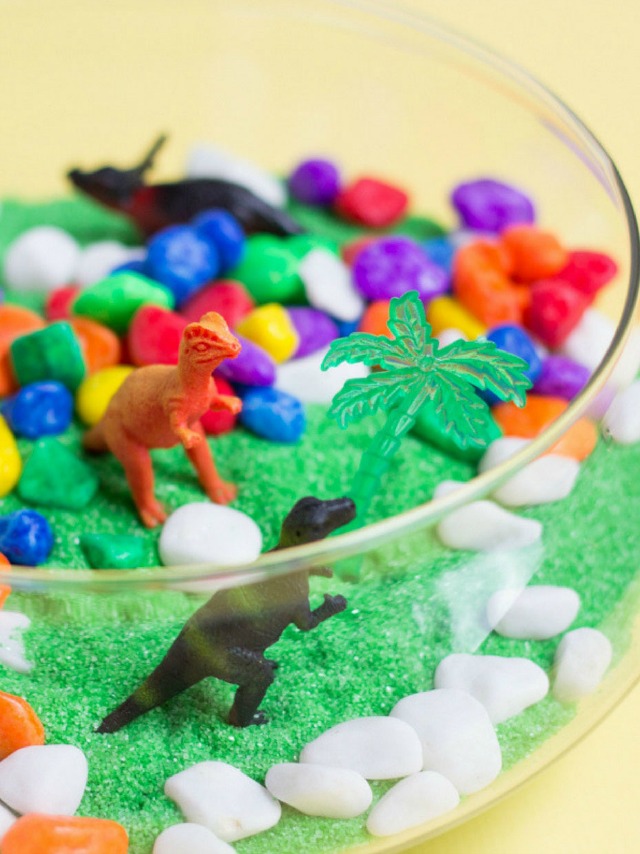 Dino Week and Under the Sea Camp Themes
I hope you've been enjoying Camp Fun and have found a few projects to try at home with your kids this summer. Stella, Hazel, and I capped off our 7 weeks of at-home summer camp with Oriental Trading with a week all about dinosaurs and a week of ocean-related fun!

For Dino Week we crafted and played with dinosaurs of all shapes and sizes. We used mini dinosaurs to create these fun prehistoric terrariums, painted colorful dinosaur suncatchers, and played with dinosaur figurines, stencils, and even giant dinosaur weaving mats.
Read on to see what we got up to for our last week of Camp Fun – Under the Sea!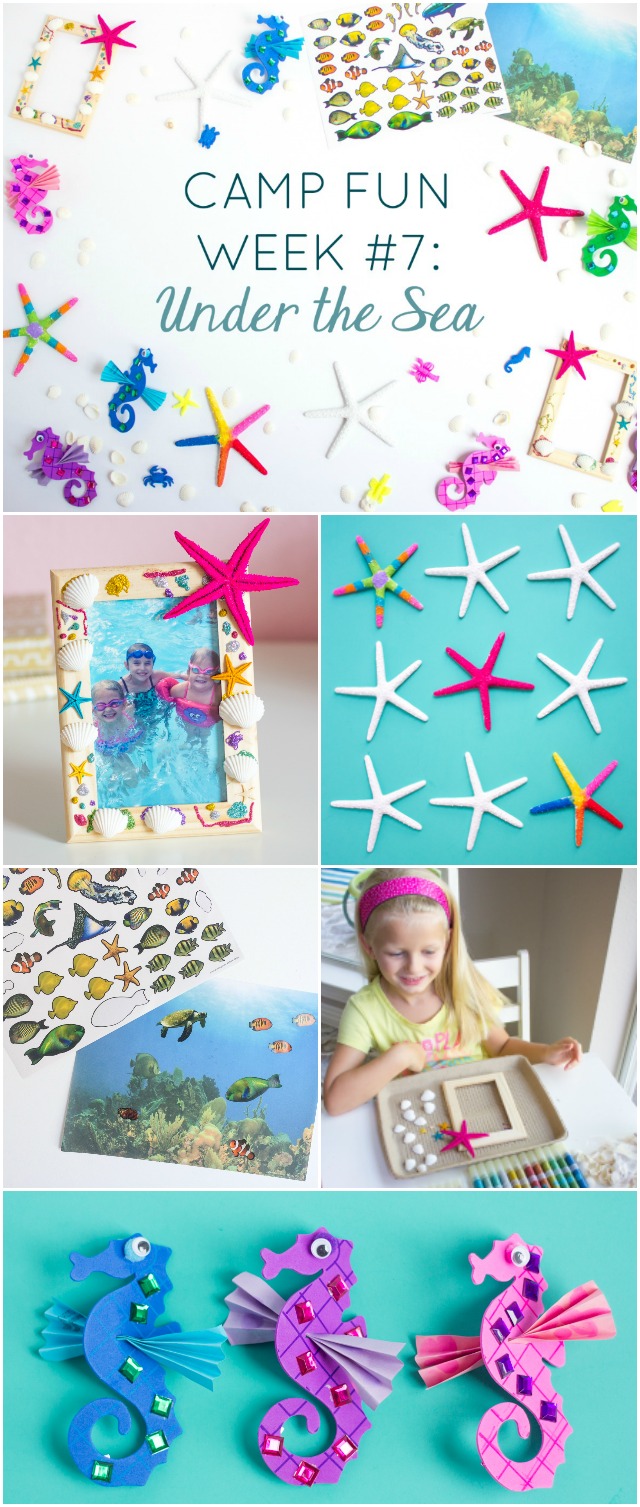 For Week 7 we explored the deep blue sea! It was a craft-filled week with painting starfish, decorating picture frames with seashells, and making our own seahorses. We also had fun growing sea creatures in water and making under the sea sticker scenes.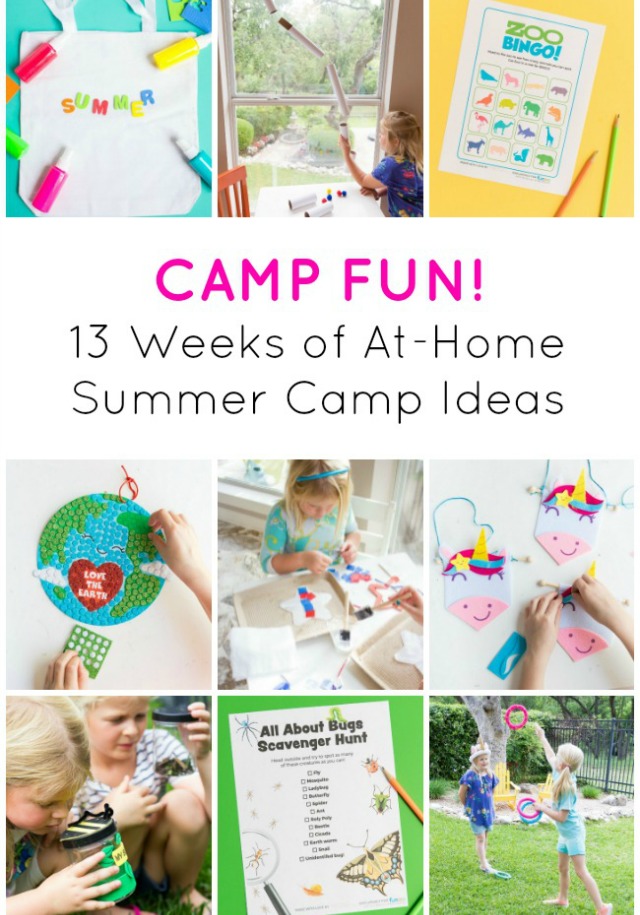 This post is sponsored by Oriental Trading.