17 Colorful Beach Crafts to Make this Summer!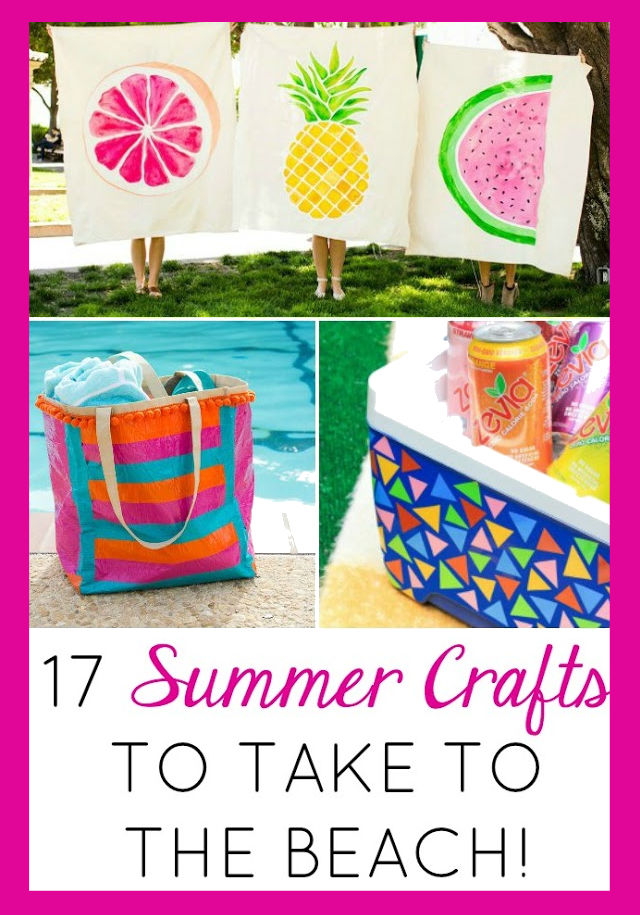 DIY Beach Crafts
Whether you have plans to hit the beach or pool this weekend… or just hang out in your backyard with the sprinkler on, these 17 crafts will make your summer that much cooler! From colorful picnic blankets, to fancy coolers, to pretty floppy hats we've rounded up our favorite DIYs for summer. Which one would you pick to take to the beach?
1. DIY Cooler Makeover via The Crafted Life
2. Gold Scalloped Floppy Hat via Sarah Hearts
5. DIY Painted Straw Tote via Design Improvised
6. Confetti Drink Umbrella via Tell Love and Party
7. DIY Pom Pom Blanket via Studio DIY
8. Watermelon Serving Tray via Oh So Beautiful Paper
9. DIY Floral Painted Sunglasses via Lovely Indeed
10. Citrus Slice Frisbees via Paint The Gown Red
11. New Sew Placemat Clutch via Damask Love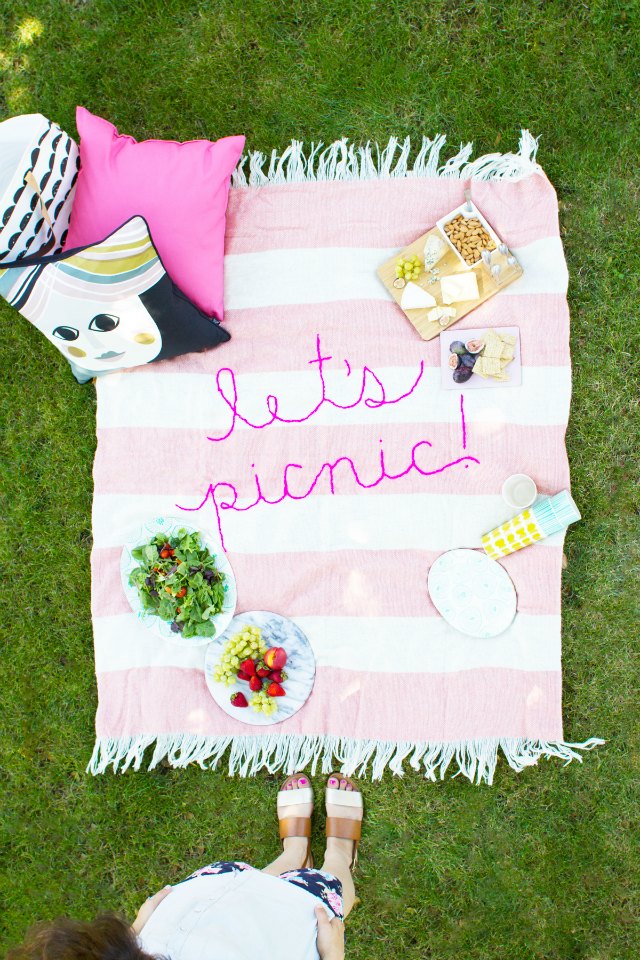 13. Duct Tape Pool Bag via Design Improvised
14. DIY Watermelon Floppy Hat via Studio DIY
15. Summer Picnic Blanket via Brit + Co.
16. DIY Pom Pom Sandals via Damask Love