Our Rubbermaid Fast Track Garage Storage – Reveal!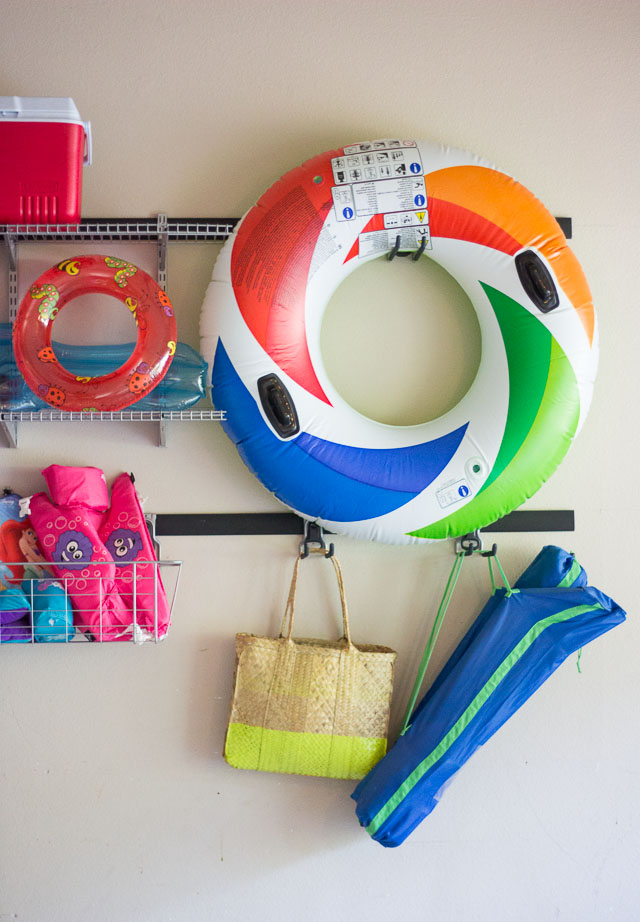 Rubbermaid Fast Track Garage Storage System
On Friday, I shared our plans to reign in all our pool gear piling up in our garage with the help of Rubbermaid's FastTrack organization system, and today I'm back with the big reveal of our Rubbermaid Fast Track garage storage!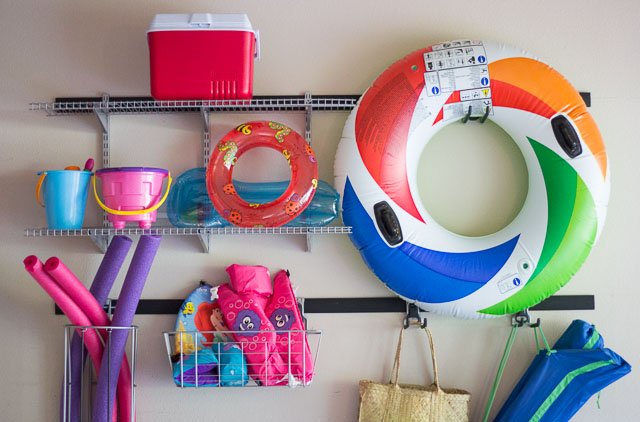 It feels so good to have all of our pool floats, inner tubes, buckets, and beach chairs nicely organized on the wall instead of in a heap on the floor!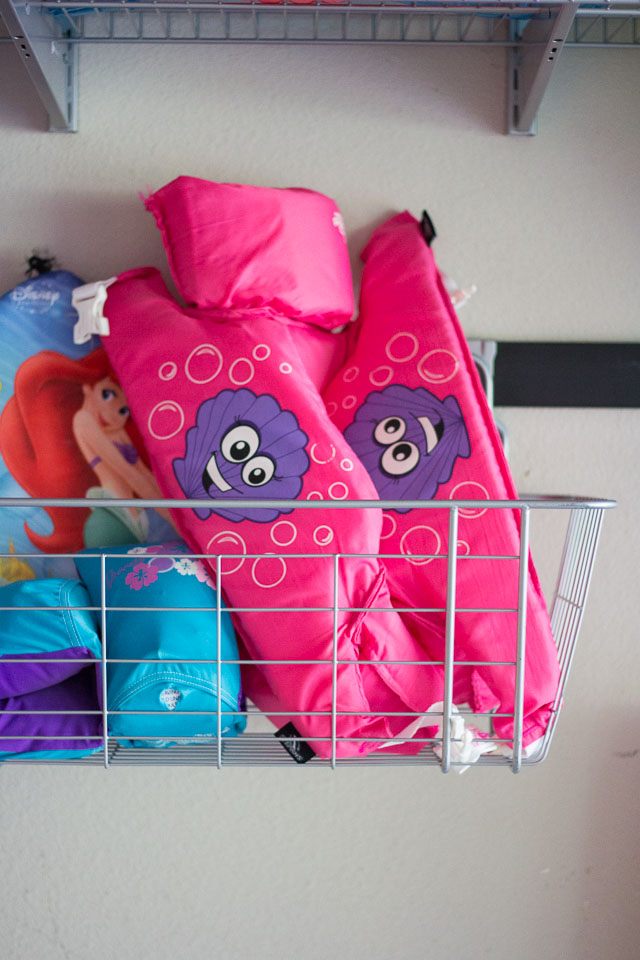 Ross and I were able to hang these two 84″ FastTrack rails along with a variety of shelves, baskets, and hooks in about 3 hours the other night.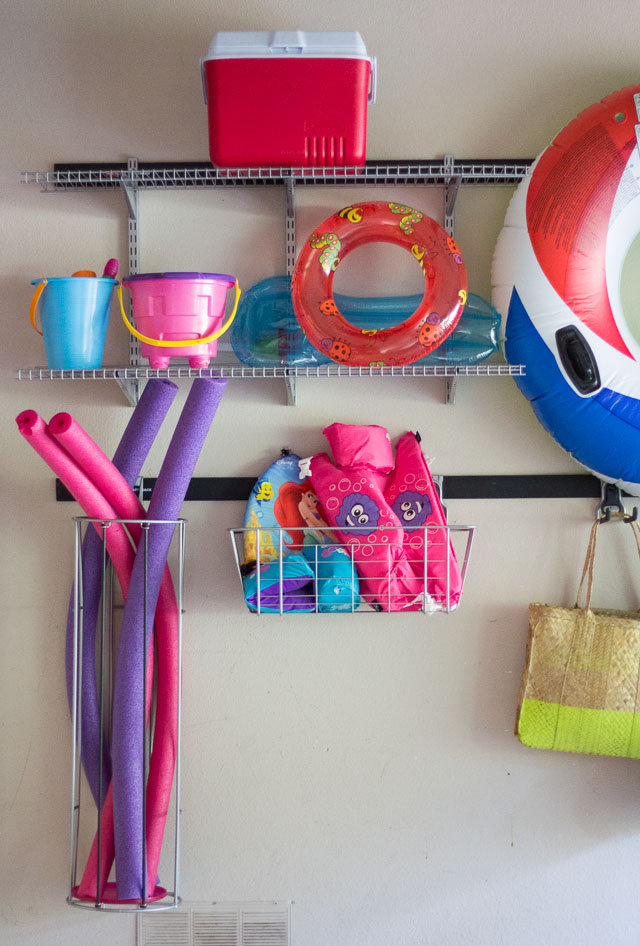 Read on to see the "before" shots of the garage and how we created our summer pool gear wall!
Installing Fast Track Rail
1. Clear your space
We knew what wall of the garage we wanted to use, but first we had to get to it! Here is what the wall looked like before. This project was a good excuse to get rid of some things we'd been meaning to sell, like an old headboard and double stroller, and find better places to store the rest.
2. Sketch out your plan
It really helps to measure the wall space and plan out the design for your system before purchasing anything. We figured out what specific pool gear we needed to store and then selected the FastTrack components that would best hold them. Then we headed to Home Depot to do our shopping!
3. Find the studs
We used a stud finder to locate the studs and marked with a pencil.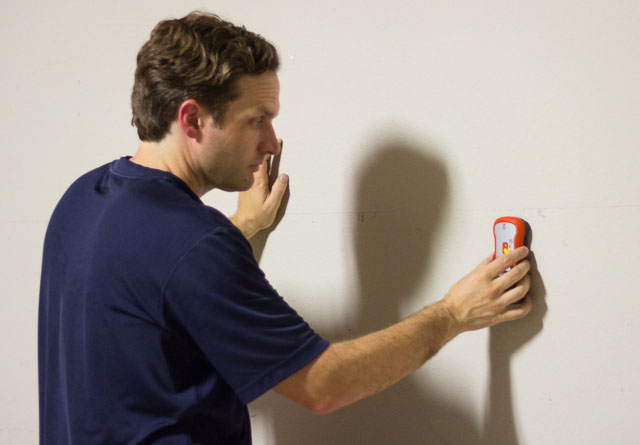 4. Install the rails
We determined where we wanted the rails, made sure they were level, and marked with a pencil before installing.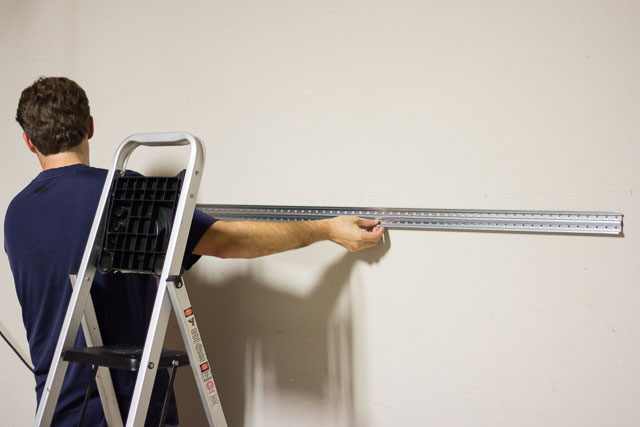 I drilled a hole to hold an anchor provided with the kit for one area where there wasn't a stud. For the rest we just screwed in the screws where each stud was located.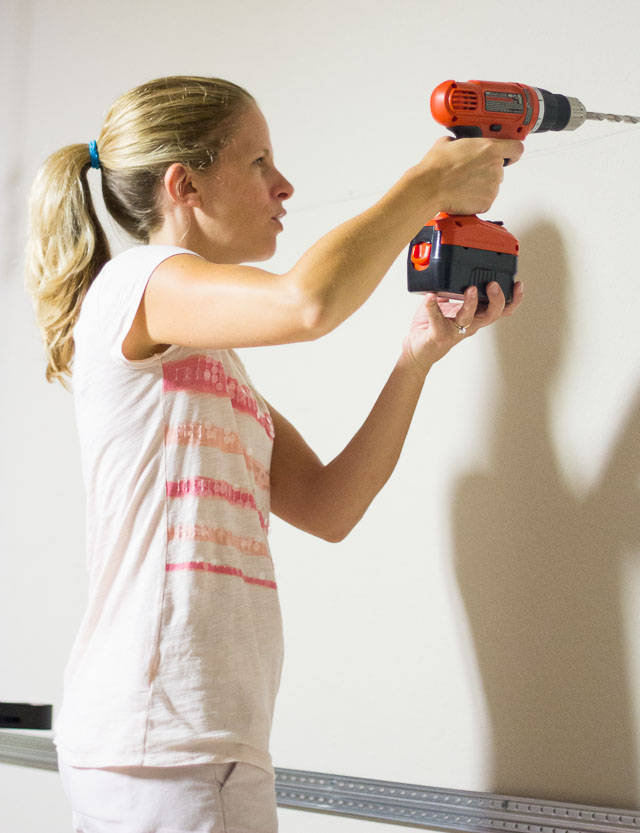 5. Slide over the cover
Once the rails are attached to the wall, finish by adding on the cover.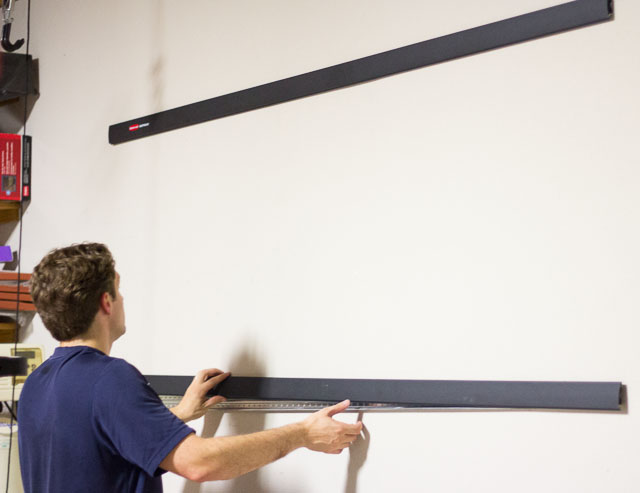 6. Attach the shelves and hooks
Attach whatever shelves, baskets, and hooks you need. The hooks just pop right on and can be easily repositioned!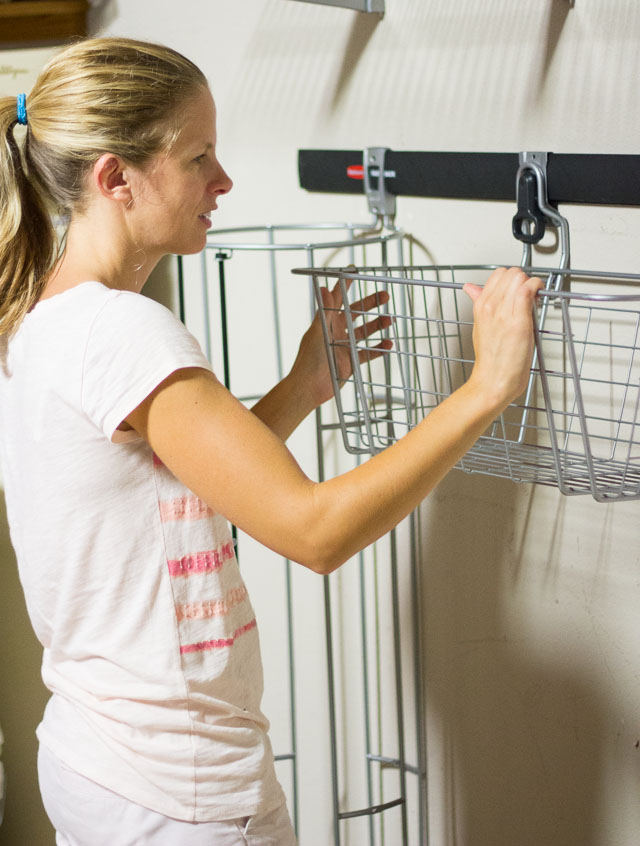 Wire shelves hold floaties, buckets, and a cooler. We also used the ball rack to hold pool noodles (I just added a plastic dish to the bottom to prevent them from coming out of the holes).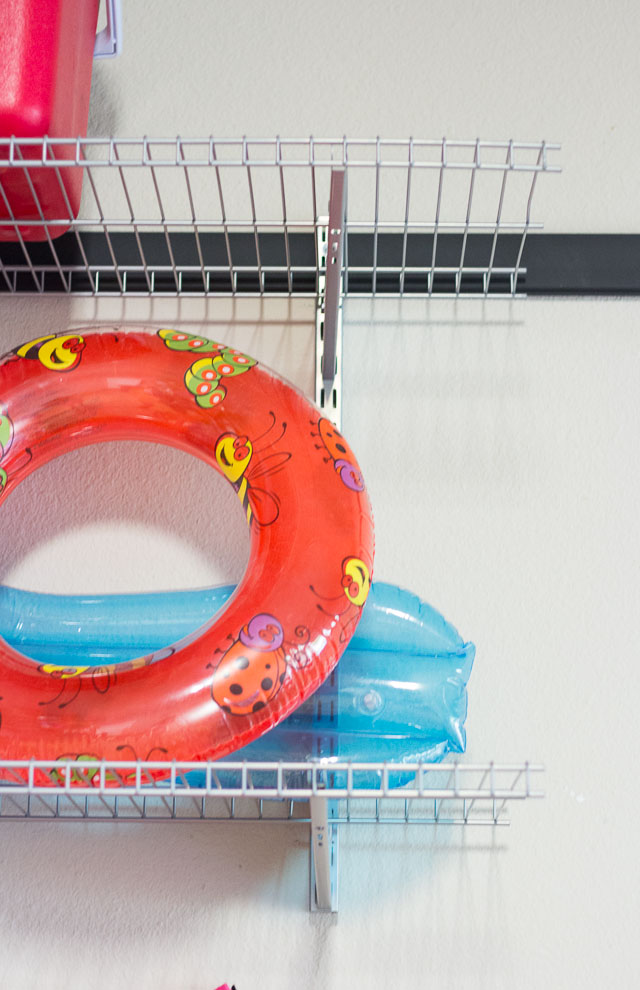 These multipurpose hooks are great for holding large inner tubes, pool chairs, and beach bags.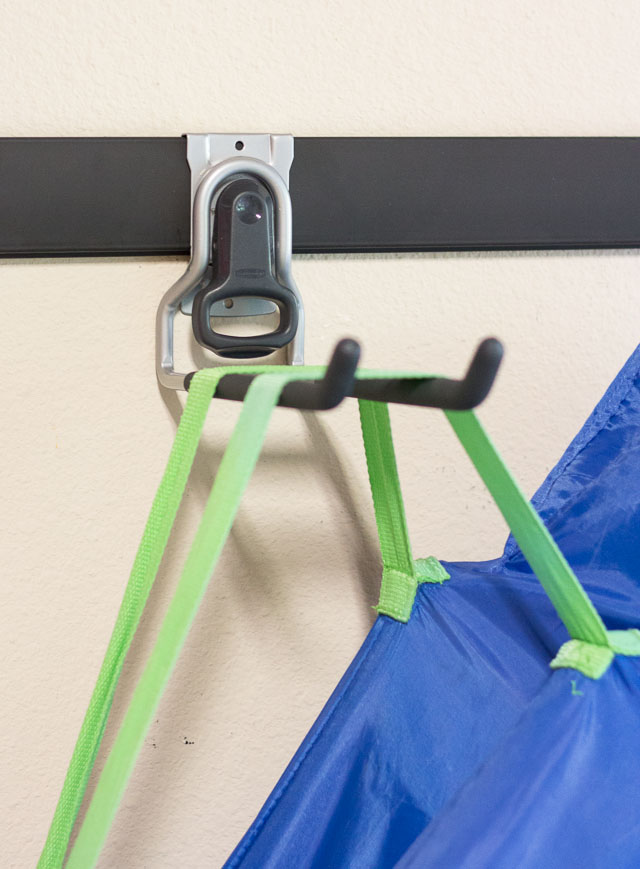 I hope you like how it turned out! This is going to be one highly used wall this summer. In the winter, we plan on transitioning it to hold Ross's hockey gear!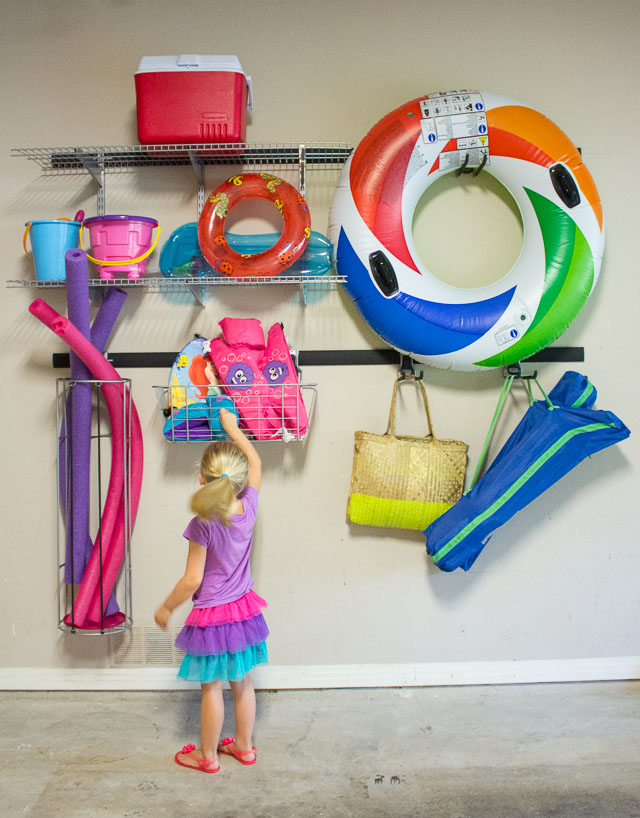 If your garage is also in need of help you can find more information about the Rubbermaid FastTrack system below: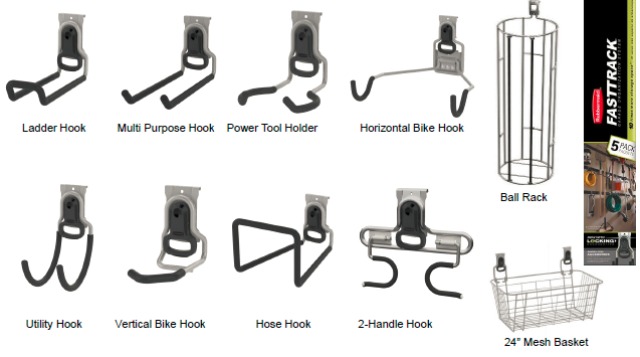 Fast, easy, fun. The FastTrack Garage Organization System is easy to install and allows you to store more by making use of your entire wall…not just where the wall studs are located! Visit your local Home Depot today!
This is a sponsored conversation written by me on behalf of RUBBERMAID®. The opinions and text are all mine.