DIY Ribbon Wrapped Easter Eggs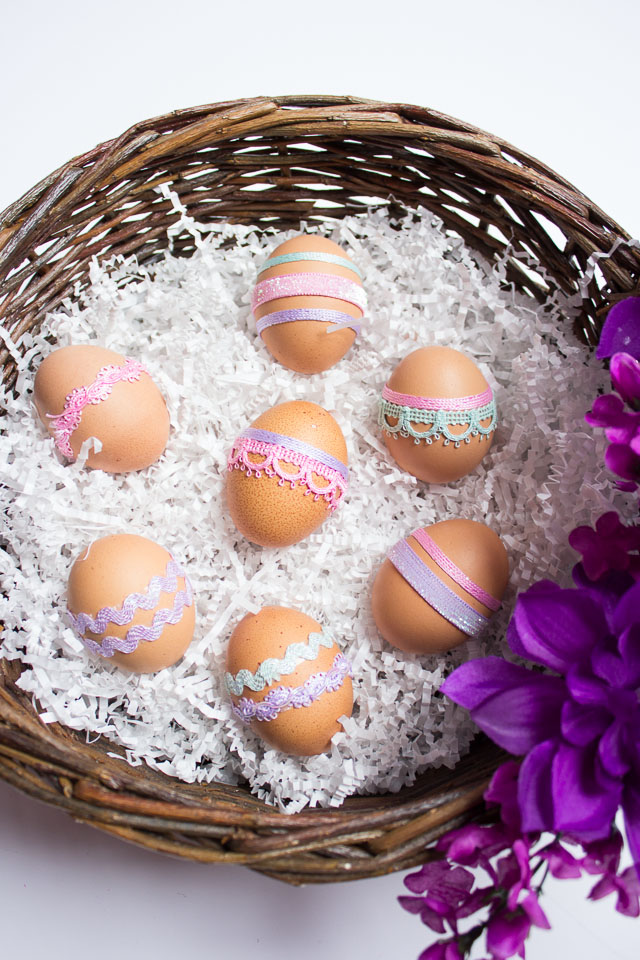 Ribbon Easter Eggs
These DIY ribbon Easter eggs for Day 4 of Easter Egg Week are so simple to make they barely need a tutorial! These are literally peel and stick thanks to some cool adhesive trim I found in the dollar bins at Michaels (they're right in front of the checkout!). This is another simple project that would be great to do with small children and avoid the often messy process of dyeing eggs.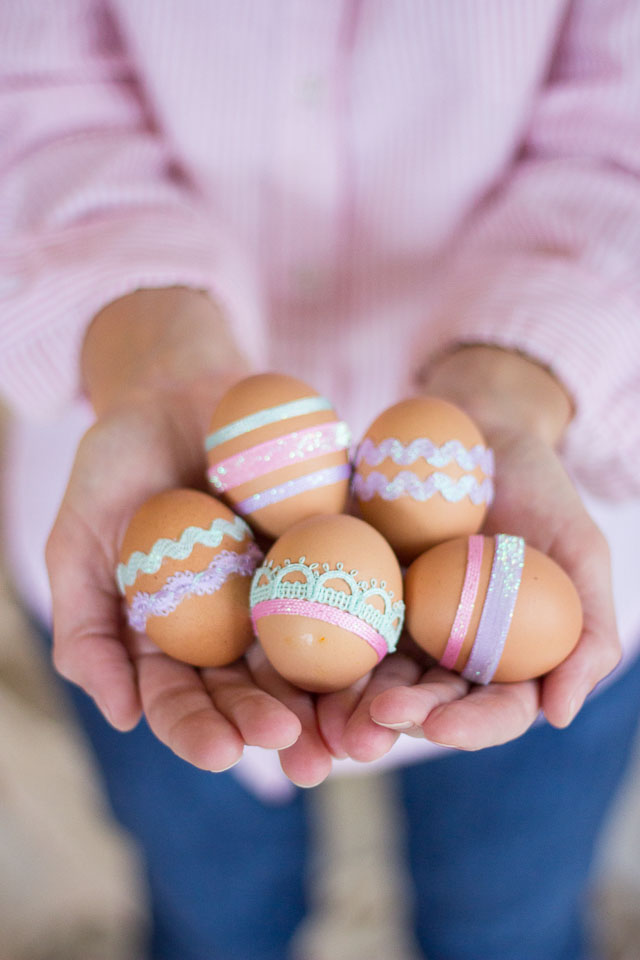 And unlike my egg ideas the last few days, I'm using REAL eggs this time! I thought it would be fun to try something with hardboiled brown eggs. No need to dye them – their natural brown color is already beautiful, and pairs really nicely with the pastel trim. I had initially tried these with white eggs and it just didn't have the same effect.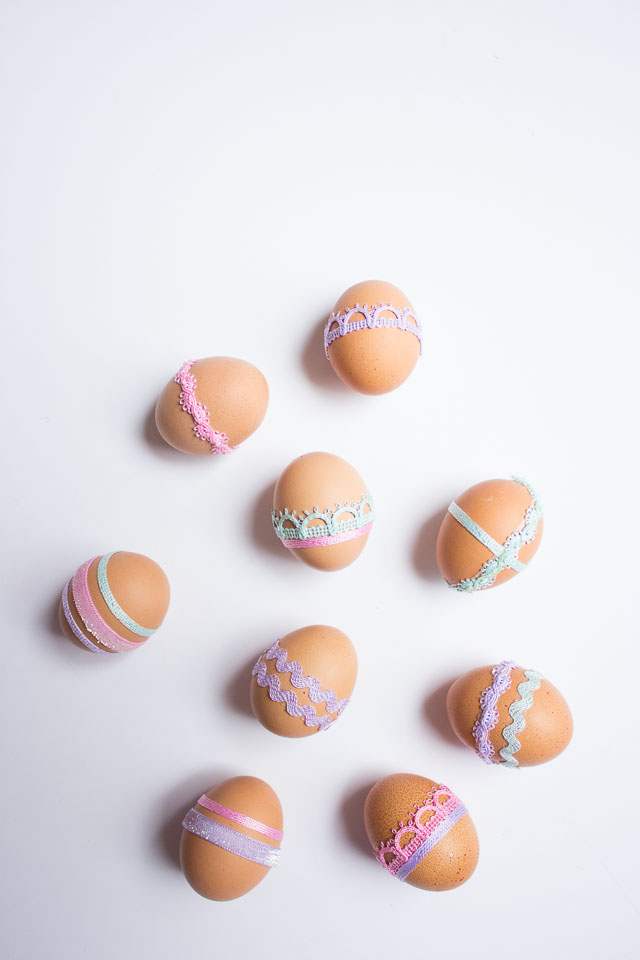 Supplies for DIY Easter Eggs
Hardboiled brown eggs
Adhesive ribbon trim

Note: if you can't find adhesive trim, you can always use regular ribbon, ric rac, etc. with a touch of hot glue!

Scissors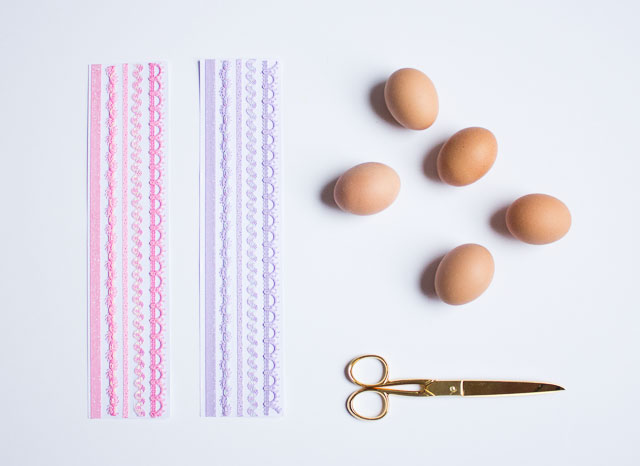 How to Make Ribbon Wrapped Easter Eggs
1. Wrap the adhesive trim around the egg and cut to size.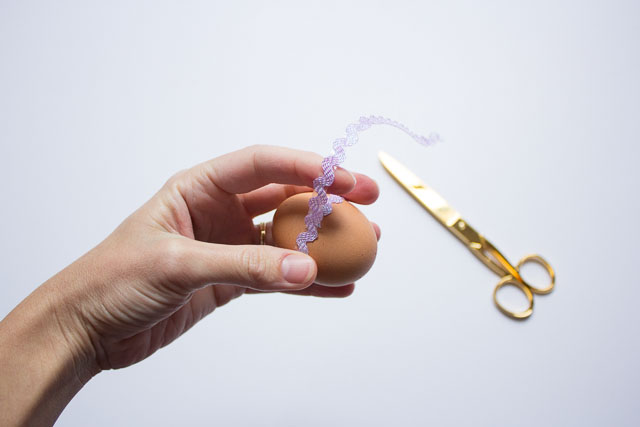 2. That's it! Vary the number of pieces and color of trim on each egg for a different effect.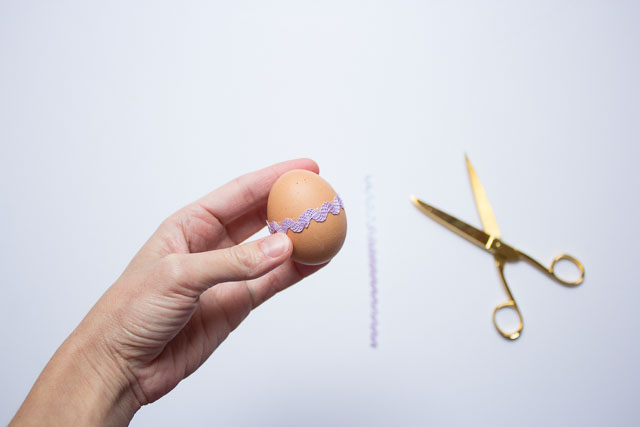 Like these ribbon wrapped eggs?