Pressed Pansy Easter Eggs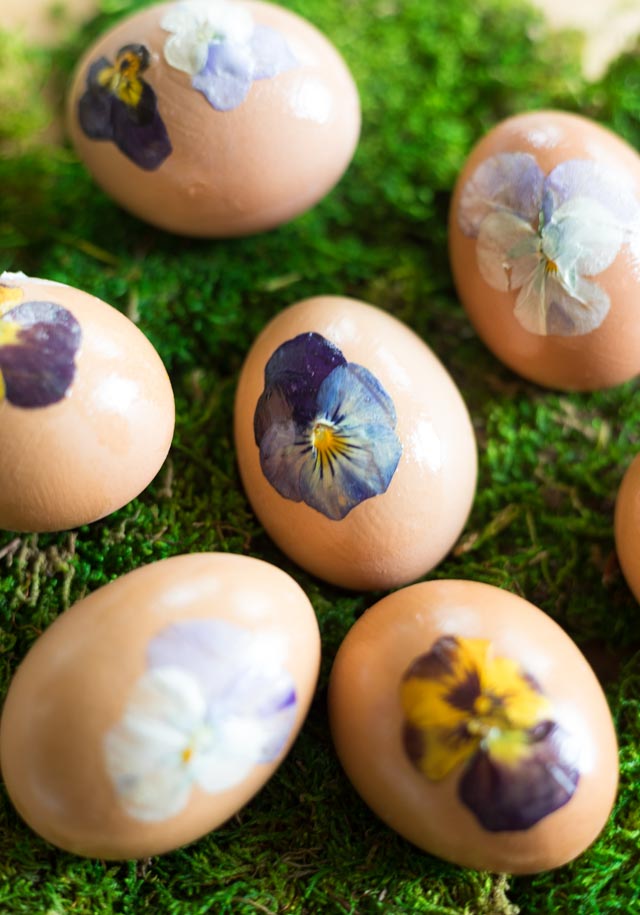 Pressed Pansy Easter Eggs
Are you like me and have pansies growing in your yard or container pots right now? They're the perfect flower to bridge fall to spring. They also happen to be the perfect flower to press! These pressed pansy Easter eggs are a fun way to incorporate nature into your Easter egg decorating. They are also one of the easiest ways you'll find to decorate an egg.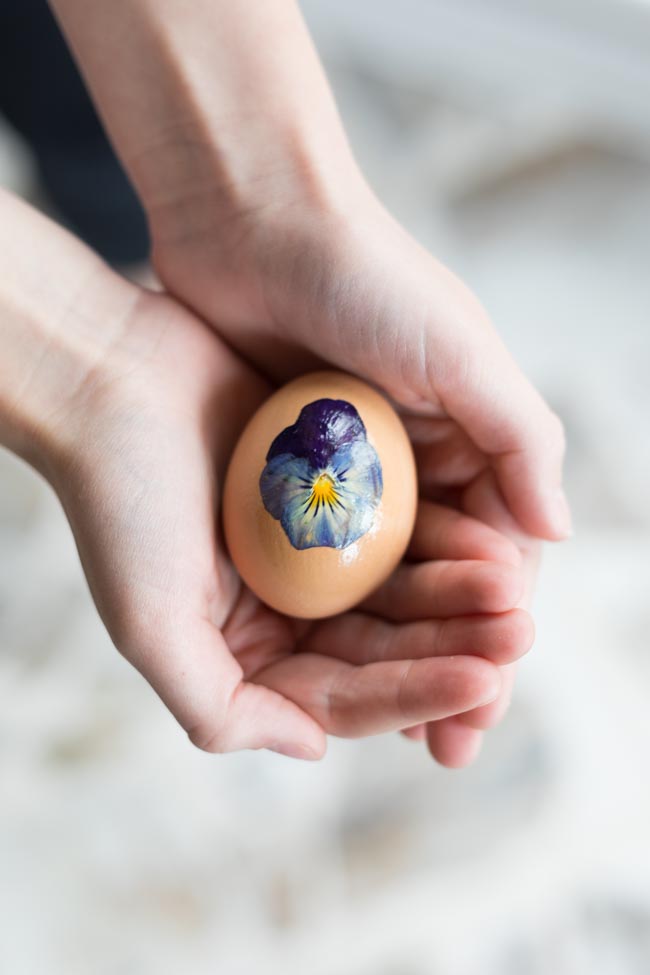 These nature inspired eggs will look pretty all spring, not just for Easter. You can display them in a creative way, such as placed them on a wood slice and a bed of moss instead of traditional Easter basket. While I pressed pansies, because that is what I had in my garden, you could experiment with other flowers too!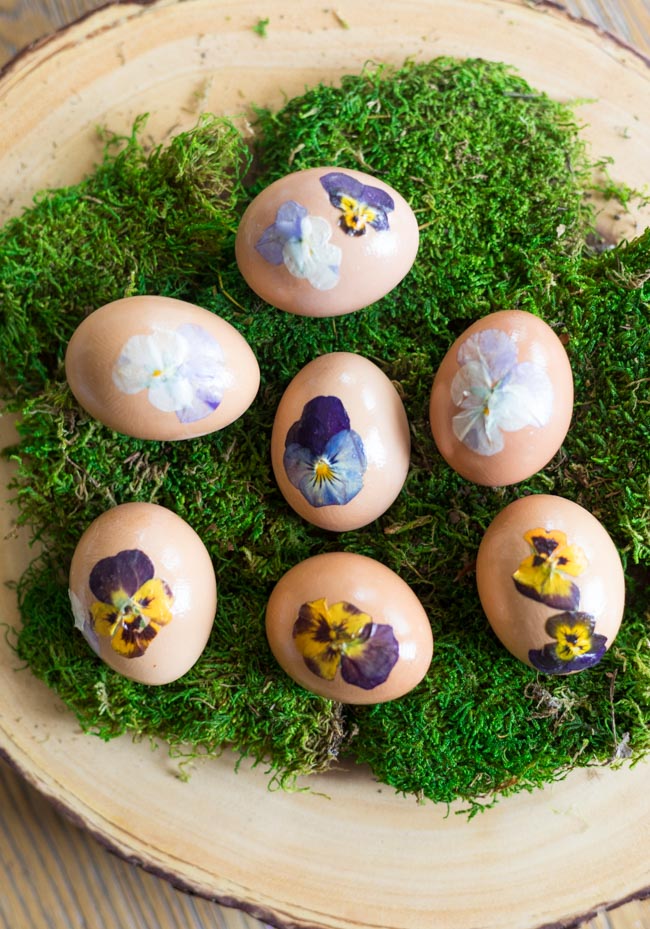 Supplies for Pressed Pansy Eggs
You can make these with brown hardboiled eggs like I did. Or you can use white eggs and dye them before adding flowers if you like. You can even use craft eggs like wood or paper mache to make beautiful eggs that you can keep forever!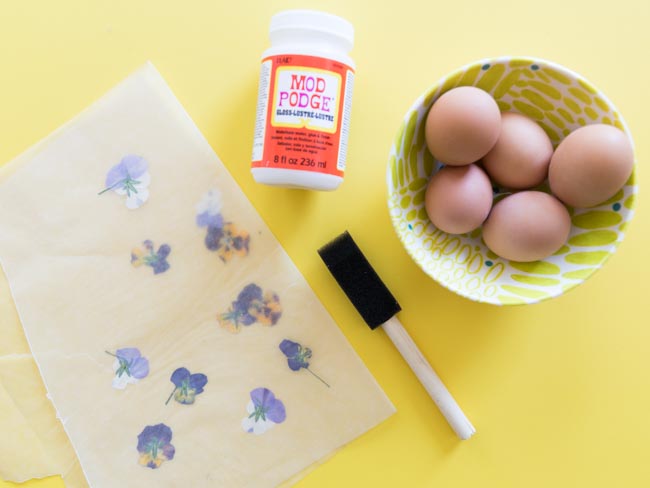 How to Make Pressed Flower Easter Eggs
1. Press flowers for 3 weeks
This craft requires a little planning ahead. You'll want to press your pansies between wax paper or paper towels for several weeks so they are completely dry before you add them to the flowers. Place between the pages of a thick book and stack more heavy books on top to ensure a good pressed flower!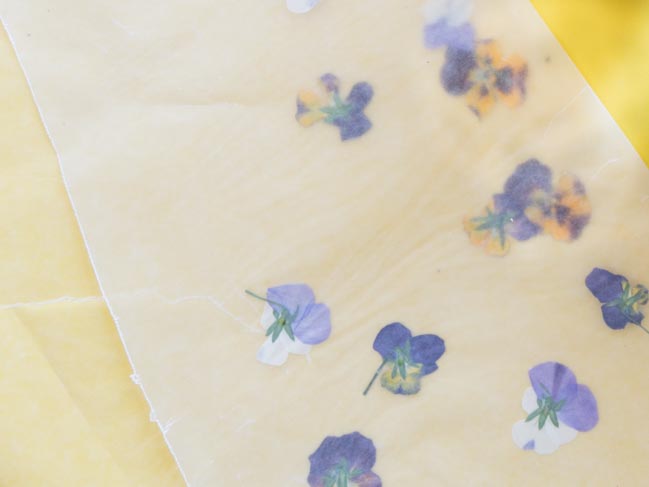 2. Apply coat of Mod Podge to eggs
Use a foam brush to apply a thin coat of Mod Podge to the egg where you plan to place the flower.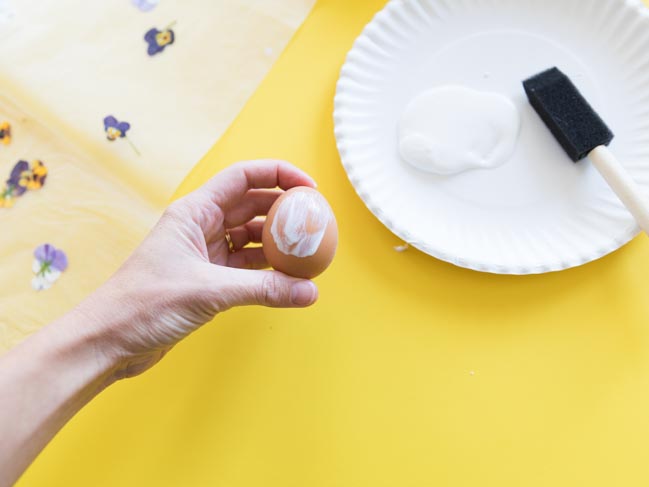 3. Carefully press flower to egg
Carefully place the flower on top of the Mod Podge and smooth onto the egg.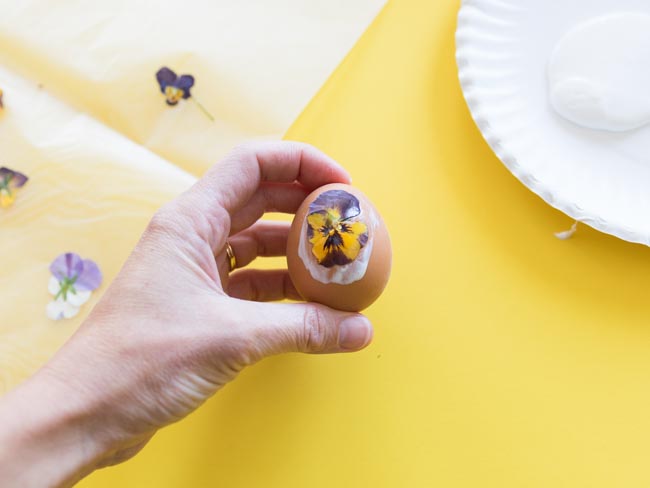 4. Seal with more Mod Podge
Add a layer of Mod Podge on top of the flower to seal it. You can spread the Mod Podge around the egg to provide a consistent sheen, especially if you are using glossy Mod Podge. Let dry completely.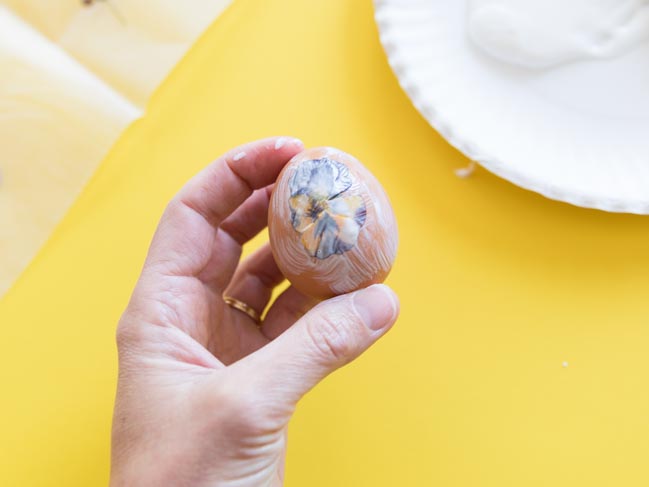 The beautiful flower will reveal itself as the Mod Podge dries!